Hi all! A couple weeks back I posted about this fun dresser I did with help from my Fairy Godmother… The Graphics Fairy! Do you remember this?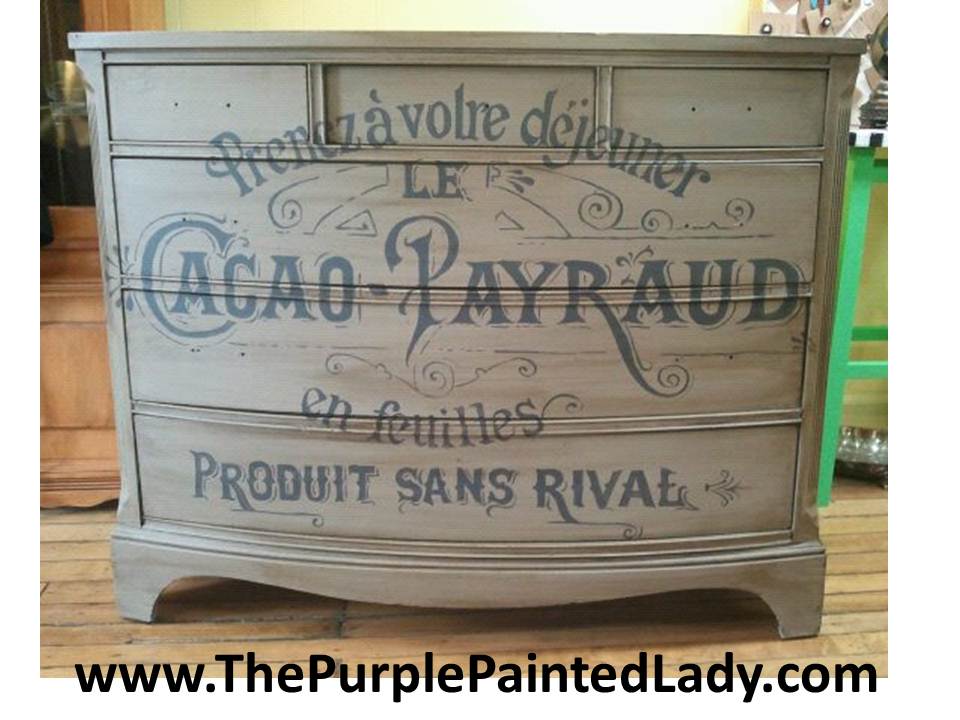 The Graphics Fairy was who I was able to get inspiration from on this when I saw her typography image with this vintage French sign on it!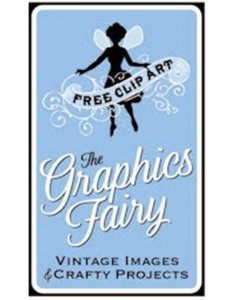 Anyway- when painting a piece, try to go the extra mile and really wrap up all the details! By this I mean:
1. Paint the back of the piece! (if you sell furniture- this will make the whole piece cohesive- and why not!)
2. Paint inside of the drawers a complimentary color or give it an unexpected pop of color. Then, apply a clear wax top coat after the paint has dried.

I also love that with a damp cloth you can clean it. (because have you ever noticed how much dust can collect in the corners of a drawer?) Especially a silverware drawer in a kitchen! If you use fabric, that is nice too ~ but I prefer wall paper primarily due to ease of clean up.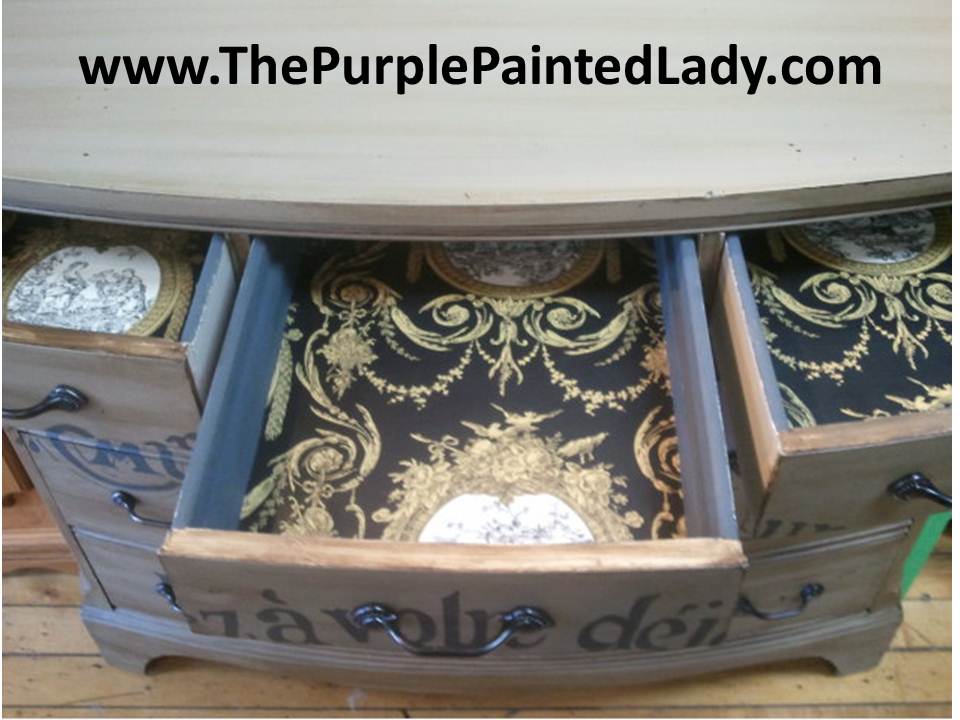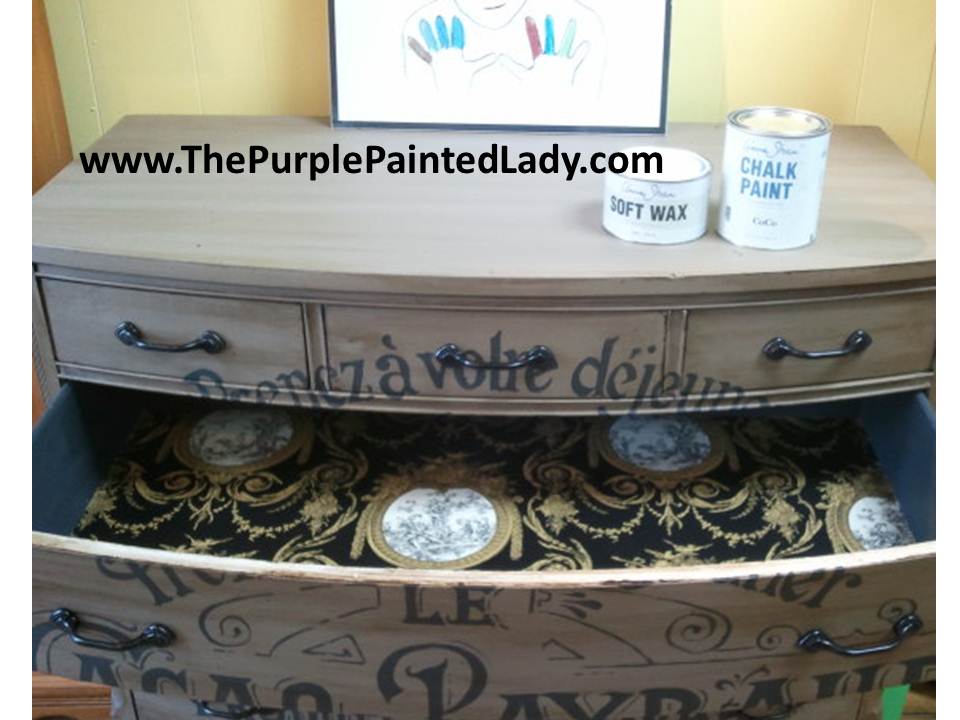 4. Paint the underside of the base if it curves up! Okay- probably only a mouse will ever see it, but sometimes- depending on the angle you are standing at- an unpainted base may be visible. Also, when your customer loads their new beloved piece into their vehicle- they will notice these details and will really appreciate all that you did!
5. If needed- get new hardware that compliments the revitalization you just completed on the piece.
I hope that my posts are helpful to you. If you read them and enjoy this information- please make sure to LIKE my Facebook page and leave me a note! If there is something specific you would like to learn more about- share your request with me! Perhaps, I could be your Fairy Godmother by helping you out!
To end this post- I would like to share this quote below that I love because I truly live my life like this. No matter if it is regards to painting, my business, my family ….and well, I guess everything I do!
"Life should not be a journey to the grave with the intention of arriving safely in a pretty and well preserved body, but rather to skid in broadside in a cloud of smoke, thoroughly used up, totally worn out, and loudly proclaiming "Wow! What a Ride!"
― Hunter S. Thompson
I loved this quote so much- I even painted it around the perimeter of my powder room back in 2004. See the crescent moon painted on the powder room door in the mirror? Too funny!
Have a wonderful night all!
I hope you are living the type of life where you can say someday, "Wow! What a Ride!"