We are excited about the global unification of Chalk Paint® by Annie Sloan in regards to her packaging and some of her colors.
There will be a transition period of some colors going from quarts to Litres and few colors will be changing a bit.
The Purple Painted Lady will be hosting a Facebook LIVE on Thursday, December 27, 2018 at noon Eastern time.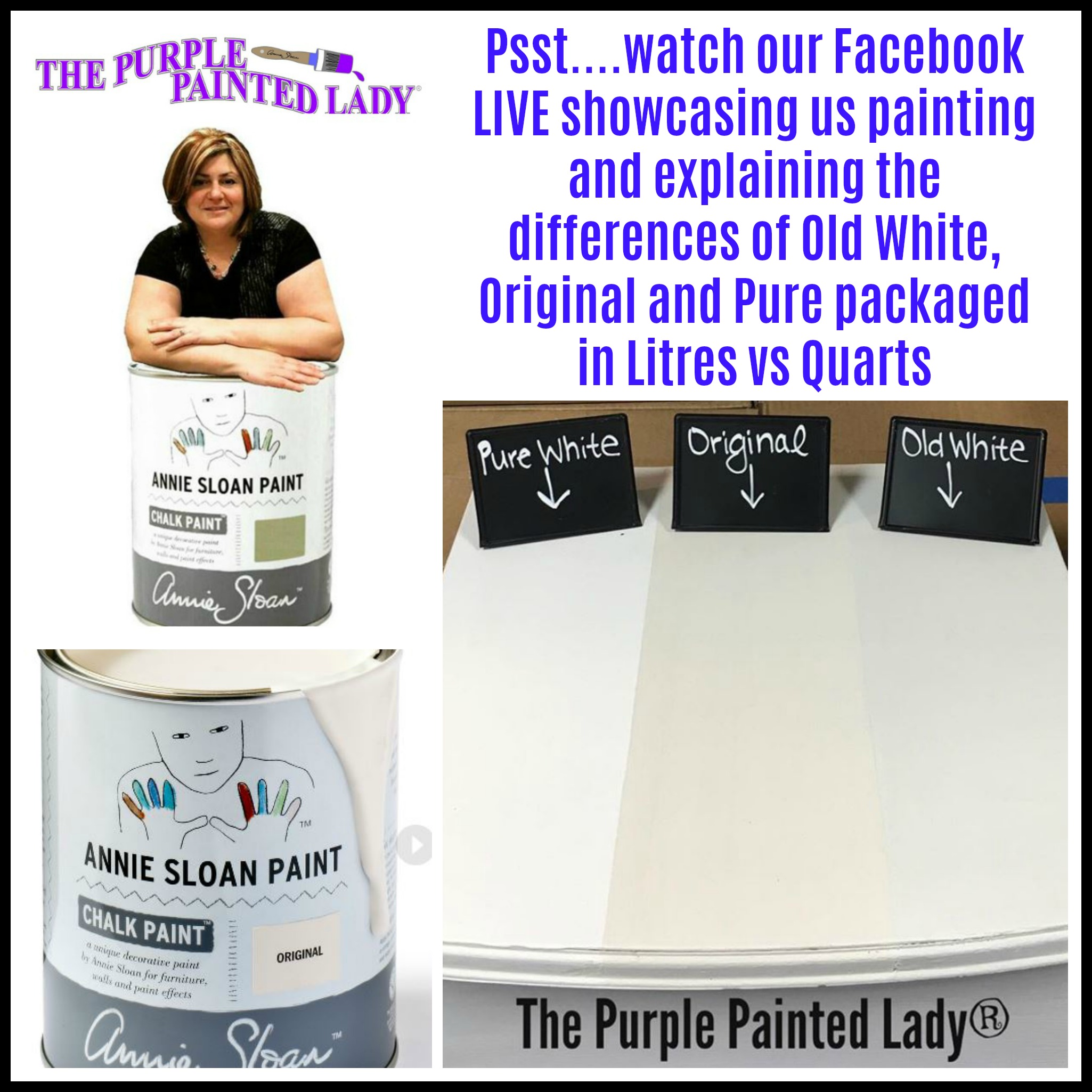 We will be opening Pure White, Original and Old White Chalk Paint® packaged in both Litres and Quarts and demoing the colors side by side.
Tune in and ask questions. We will download the Facebook LIVE once it is over and save it on our YouTube channel. Don't worry if you tune in late to the Facebook LIVE ….. once we are through, we will save it and the whole video from the beginning will be available on Facebook and YouTube. Also- if you have difficulty with the stream or audio during the actual LIVE – it will be fine once it is saved.
This sure sounds confusing but we hope to help you with this video!
Description of Pure White, Original and Old White in Litres below: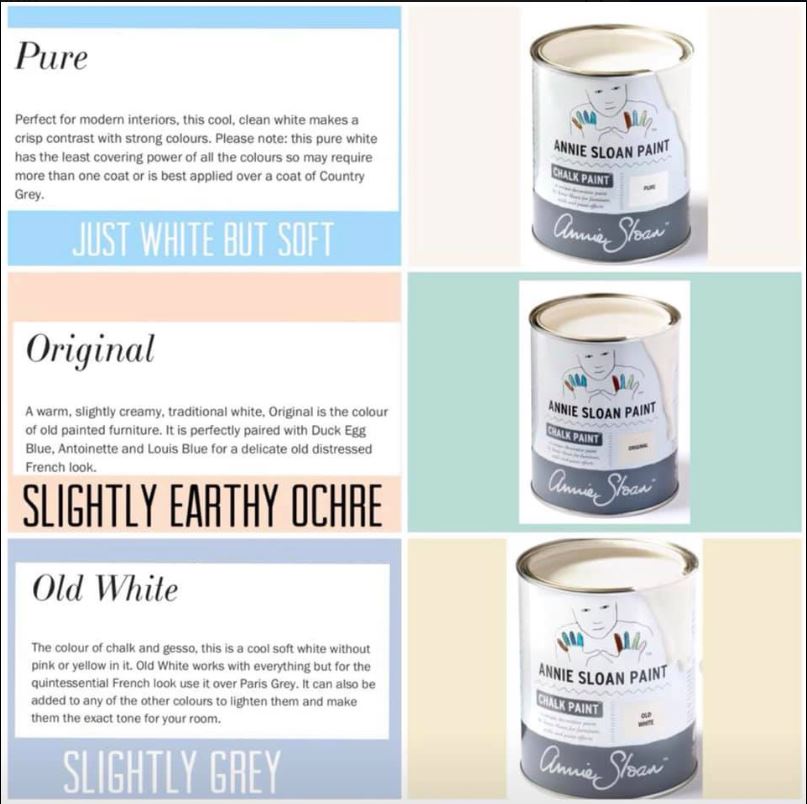 Here is a table top of painted with Pure, Original and Old White that are from the Litre containers: