Wait to you see what is in store at The Purple Painted Lady over the next couple of months!!! I am so excited regarding some changes that will be happening at the shop and "Adventures" we have planned for you!
For example- scheduled for Tuesday, October 16th from 10 – 2pm we are hosting a "50 Shades of Grey" Painting Party! This class is focused on using Chalk Paint™ Decorative Paint by Annie Sloan and – if you can stand the conversation without blushing- a book review of this infamous trilogy! Do we dare? Oh yes your inner goddess says! Click here to check out this link for more information and to reserve your seat.
No handcuffs permitted and …..Laters, baby!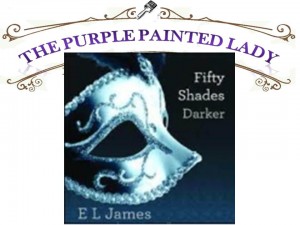 On Thursday, October 18th we have our Chalk Paint™ BASICS Workshop scheduled. If interested, click here to register.
On Sunday, October 21st we are hosting our famous "ReFunk YOUR Junk" Workshop. If interested, click here to register.