Click here for the most up to date calendar of store hours.
Hey New York!!
Interested in coming to the New York's very first
Chalk Paint® Stockist Store?
If you are in upstate ….Rochester, Syracuse, Buffalo or Western NY- you are not far!!!!!!
The Purple Painted Lady™ has Chalk Paint® in stock and we are located at
2620 State Route 31 Palmyra NY 14522
Our hours are Monday thru Saturday, 10-5 AND SOMETIMES on Sunday.
We like to be open on Sunday's during the fall – leading into the holiday season of 2023.
But feel free to text us 585.750.6056 to confirm
since we are so fickle!
The best thing to do is check our Google Calendar HERE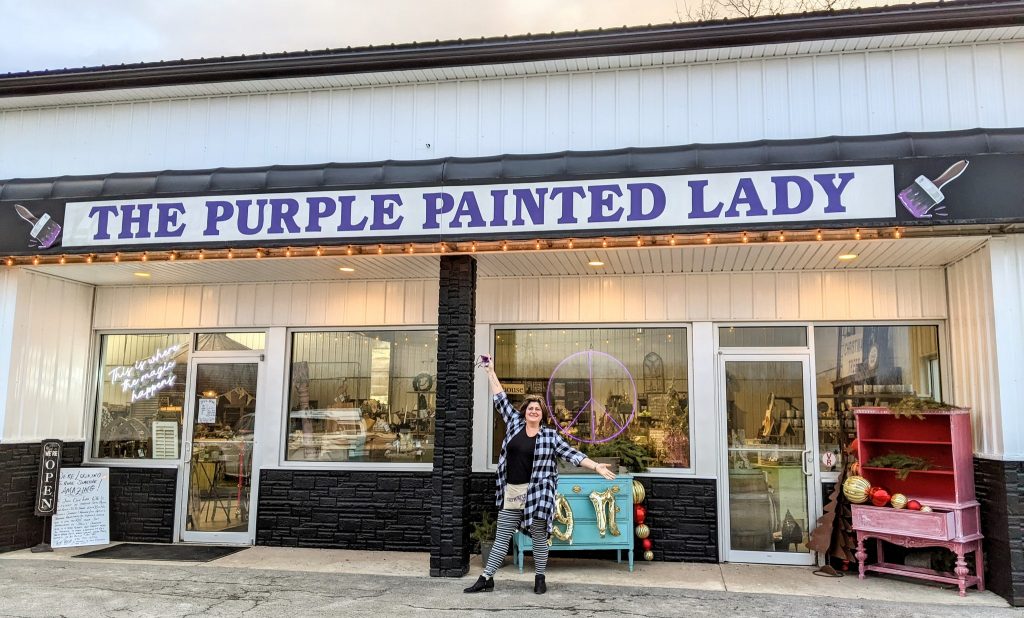 My on-line store is always OPEN and we offer LOW FLAT RATE SHIPPING inside the USA!

ps We pack orders EVERY day and have scheduled pick up except on SUndays.
If my hours listed below don't match up to your availability – PLEASE feel free to email or call me if you would like to set up an appointment to visit. I live around the corner and AM HAPPY to accommodate you!!!!! Ideally – the more advance notice – the better I can accommodate you. I have done this many times- so do not feel uncomfortable…you will not be the first person to ask this of me. So, come on down and meet me in person!
DIRECTIONS TO THE PURPLE PAINTED LADY™ located IN MACEDON
TO THE 2620 State Route 31 Location FROM ROCHESTER (COMING FROM THE WEST):
Take 490 EAST to EXIT 26, Pittsford-Palmyra
Turn SLIGHT RIGHT onto NY-31 – drive EAST for about 12.25 miles
My store will be on your right.
TO MACEDON FROM SYRACUSE (COMING FROM THE EAST):
Take Interstate 90 heading WEST toward Buffalo (Portions toll).
Take EXIT 43, Shortsville/Manchester Exit
Turn LEFT onto NY-21 – drive NORTH for about 6.2 miles
Make a LEFT onto E Main St/RT-31. (this intersection has a church on every corner!)
Drive .5 miles and I am on the LEFT.
Visiting from out of town?
We highly recommend that you stay at the Oliver Phelps B&B in Canandaigua or The Best Western in Palmyra.