I have always wanted to be on TV…and well, I guess a live stream on YouTube is the next closest thing.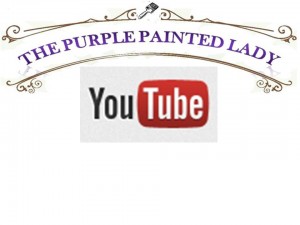 As many of you know- I entertain your emails written to "Dear Purple Painted Lady." Questions on "how to" or issues and problems you are having are the majority of what I receive when it comes to painting furniture or creating a mural. So, I have decided to take our emailing correspondence to the next level and host a weekly YouTube channel where we will talk about those issues. You can email me at takuntz@rochester.rr.com with painting questions when it comes to murals or decorative furniture.
If you are selected to be on the broadcast via phone or if I reference an email you sent me – you shall receive a gift certificate to be used at The Purple Painted Lady on-line store!
Our first LIVE broadcast will be on Wednesday, December 5th at 9pm EST. Stay tuned because I will be posting a link here to access the live stream!