Thank you for being our customer! Truly- sincerely- I mean that! In this global world – where the internet provides endless choices- the fact that you are here at The Purple Painted Lady is huge!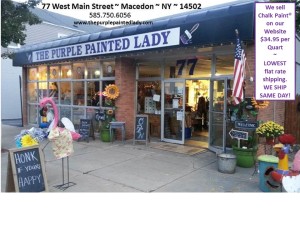 I promote that we offer the best customer service in this industry. In fact- just read the post HERE to understand how I feel about customer service and my expectations on how we serve you. I believe strongly in customer service, but The Purple Painted Lady would not be what it is with out all the lovely ladies who help at our shops in Macedon (main store), Greece and Baldwinsville.
I am extremely grateful for them and they all possess unique skills and talents that compliment one another and when added up as a whole- make us pretty awesome. So, this post is dedicated to them! I will be adding more photos and bio's this coming week, but for now………
I would like to introduce you to Courtney (standing) and Naomi.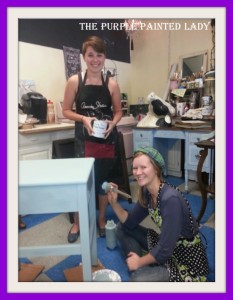 Courtney is a high school graduate who can draw anything! She is going to college for graphic design. Courtney always has a smile on her face and has been impressive in how quickly she learns our business processes.
Anne ..who is featured in the photo below basically manages all of the details in our Greece location for us. Anne became addicted to Chalk Paint® by Annie Sloan when she found 2 heavy wooden nightstands on the side of her road while walking her dog and carried them home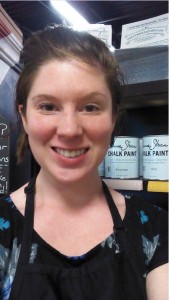 one at a time through a snowstorm. (no joke!) She loves to save old furniture from thrift stores, garage sales, and the curb. As long as she does something creative every day, she is happy. Visit her in Greece and watch as she transforms some curb side item that was crying our for help into some marvelous piece that she resurrected.
Next, I would also like to introduce you to Britni. She is in the photo waxing a hutch while sitting on the floor. She is a recent high school graduate…top of her class- I might add! She rocked her grades and is extremely passionate about the arts. If you stop at the Macedon location= you might run into her or have her as a workshop instructor she is now certified through the Annie Sloan organization!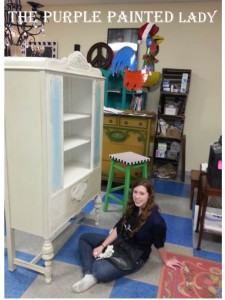 Then we have Dianne. A very community focused friend, past Rotary president and a huge advocate for local volunteering in our community. I am fortunate to have her here! (Dianne is the cute one on the right)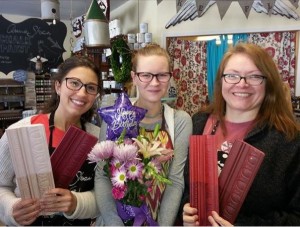 In our Baldwinsville (Syracuse) location- we have Karen. She is the one behind the counter. Karen loves her family and also loves to create. She is amazing at sewing,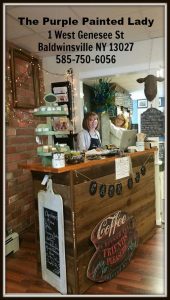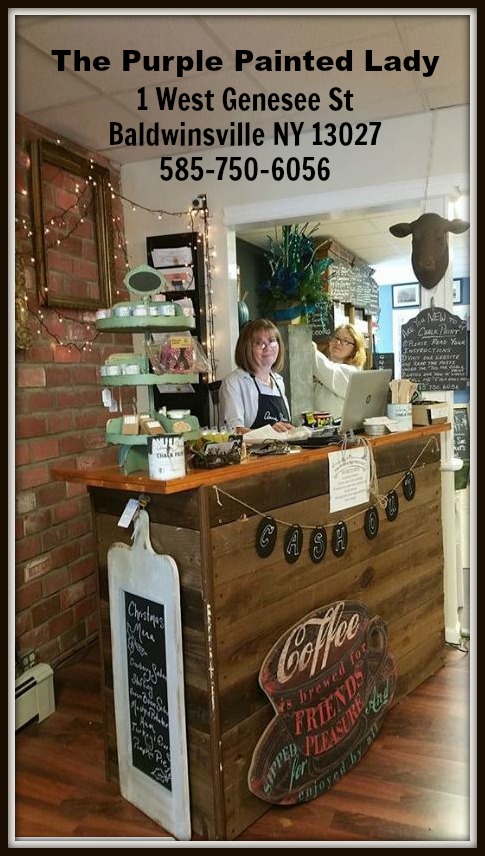 painting, and just creating beautiful things! She joined our team in early 2015 and has grown with us! We appreciate you Karen!
So know that when you order from The Purple Painted Lady® – you help me …..support all of them! : )