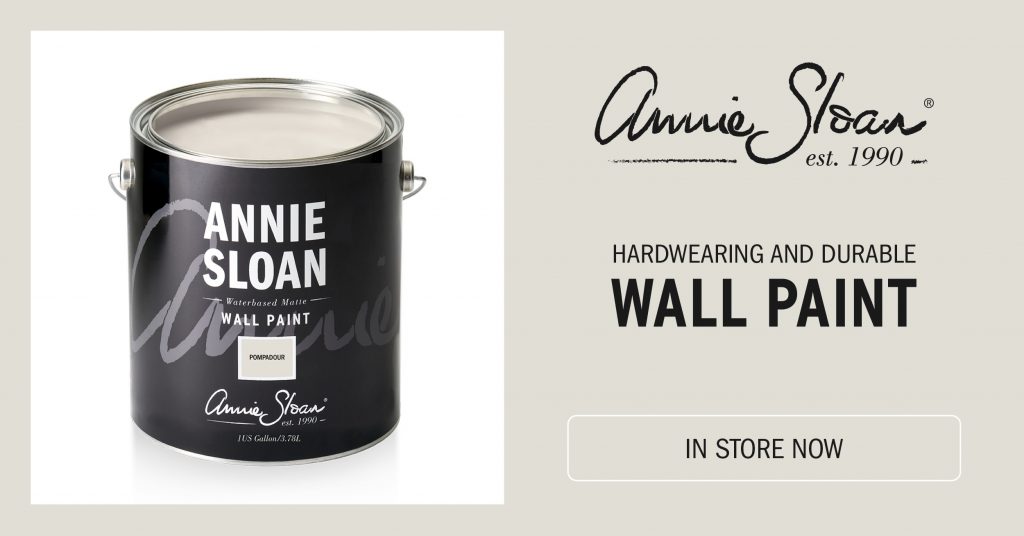 In 2022, Annie Sloan introduced her 32 luscious Wall Paint colors in a durable, washable and scuff-proof finish. Now, you may be thinking, why is there a need for another Wall Paint? I know, I did initially. But here is why. Annie's Wall Paint is very unique in that it delivers a velvety matte finish but that is extremely washable. That is like saying, here is the most delicious cake that has no calories at all. Typically, those two attributes do not co-exist, but in the Annie Sloan world – they do now. So, you can have you cake, and eat it too. Or in our case, you can have a flat finish on your walls and it will wear well and be washable without evidence of being washed. We have color charts available here.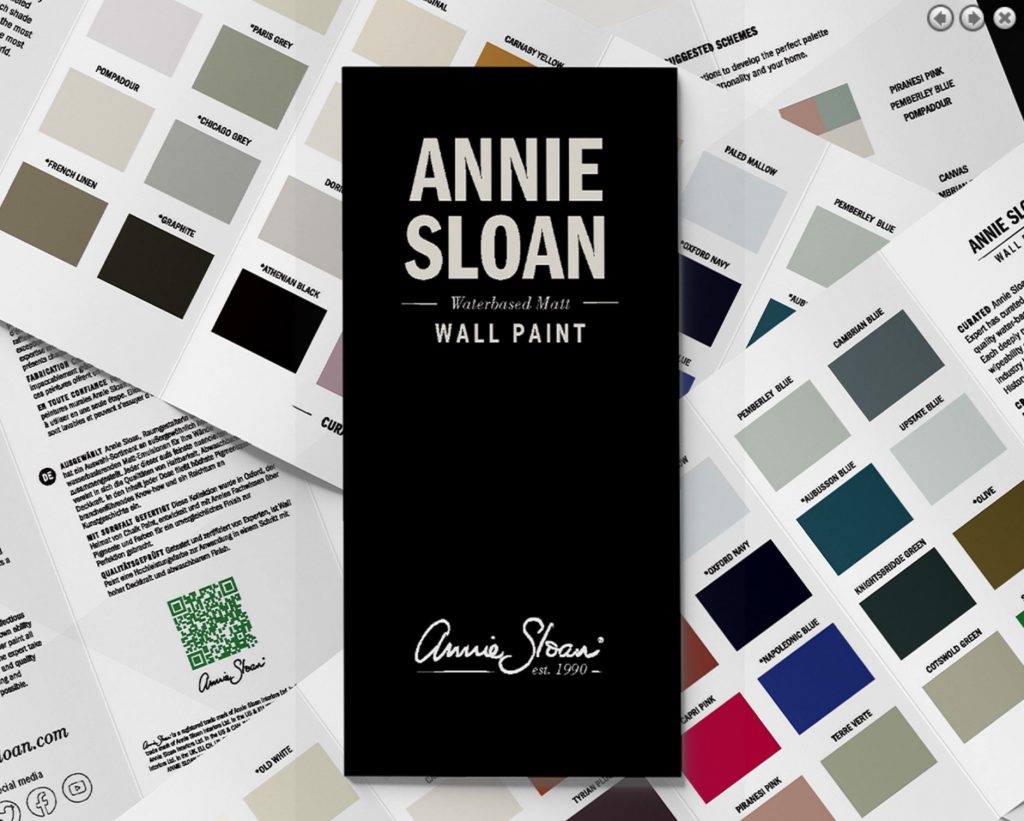 Annie's Wall Paint is a thicker paint that is extremely pigmented. Another stockist, Thomas Mach Interiors shared the following responses from professional painters that have used Annie's Wall Paint:
"Luxurious and so rich"
"Such gorgeous depth of color"
"It rolls onto the wall like butter"
"No drag, no flashing, no odor, just a beautiful finish"
"The finish looks like polished chalk"
Below is an instruction sheet or "How To" with tips on using Annie Sloan's Wall Paint: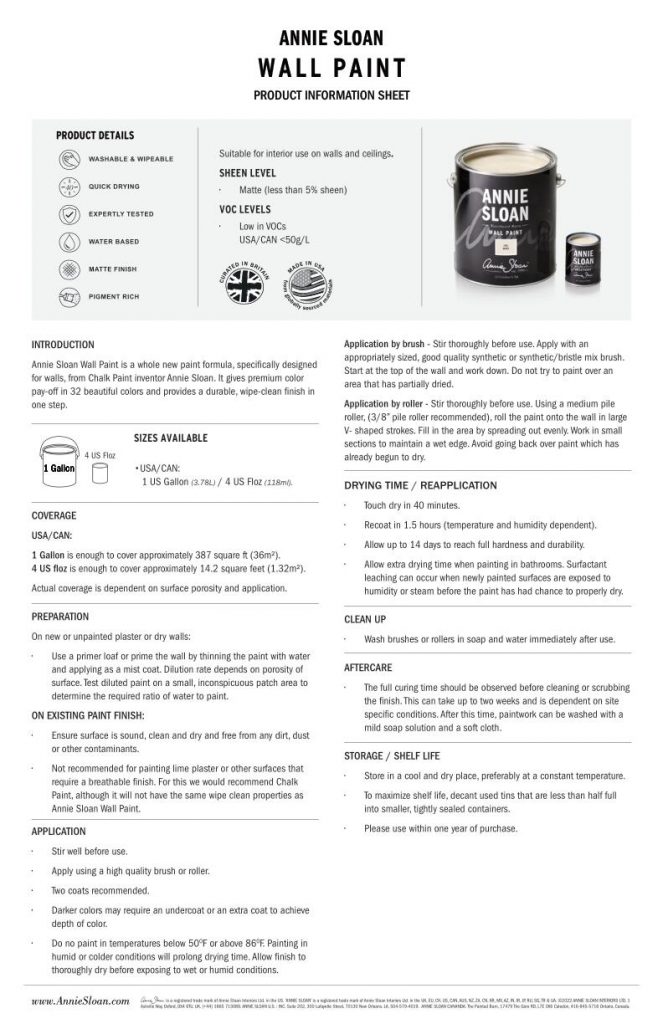 The Purple Painted Lady has Annie Sloan Wall Paint available for $90 a gallon. Orders placed online by 3pm- typically will be packed and shipped out to you that same day.
We are here to help you and appreciate you!