#littlegrayhouse update!
Back in September of 2016, we purchased a property that had a little old house on it. The house was built around 1856.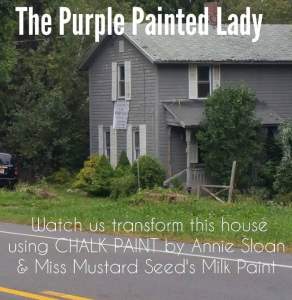 It is a tiny little house- right around 1,000 sq ft. It was in pretty poor condition and hadn't had any work done since the 6th layer of linoleum went on the floor back in the 1950's.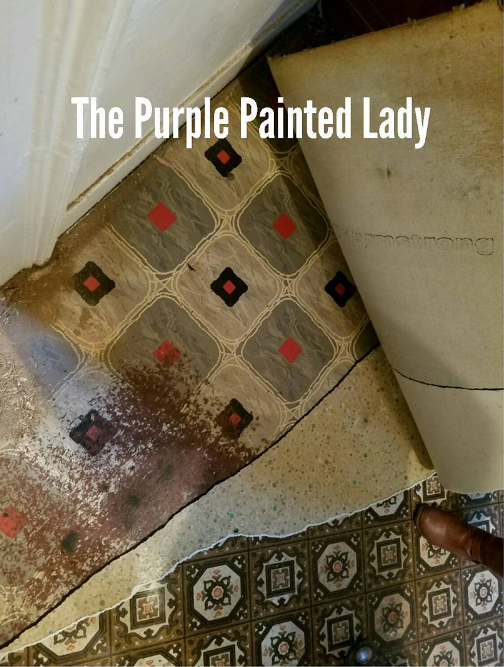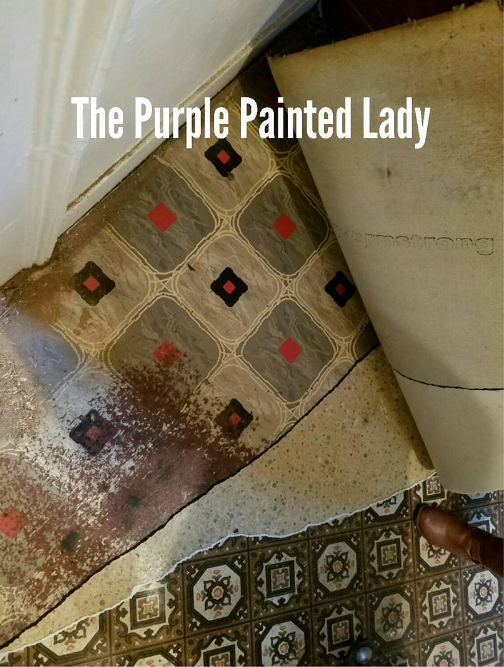 The Purple Painted Lady® is getting ready to paint the upcycled wood cabinets in the kitchen.
We don't plan on having any upper cabinets, instead we will have white tile with barn wood floating shelves and white counter tops.
This custom blue shown is made of 1 part Greek Blue to 1.5 parts to Aubusson Blue Chalk Paint®.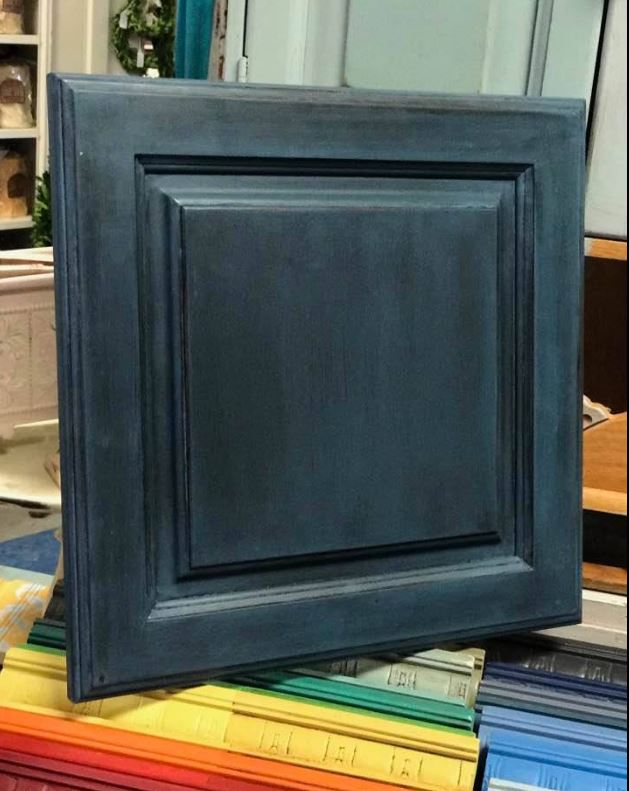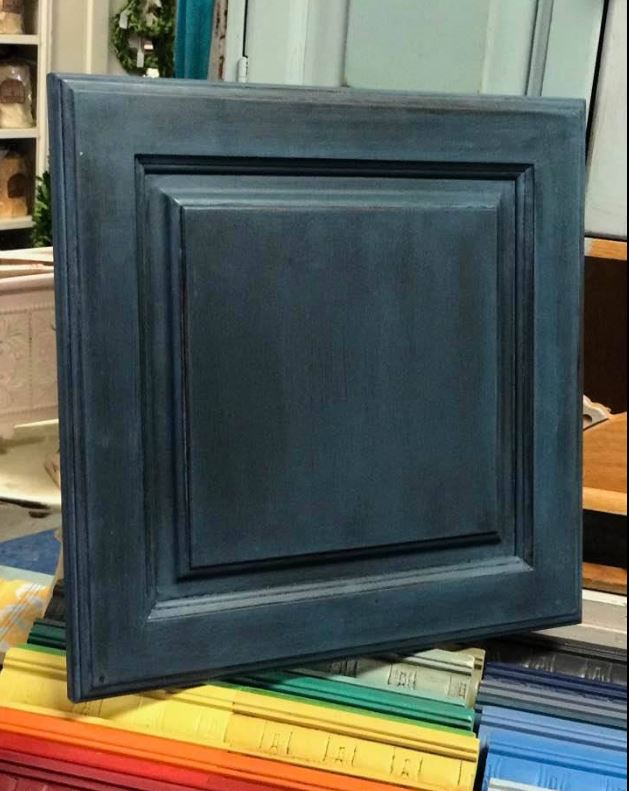 Then we used clear wax and black wax. I love this sample cabinet!