Click here to SHOP Annie Sloan's Wall Paint!
We are so excited because we have been anticipating this for a few years now. Annie Sloan is releasing a very matte finished wall paint that is totally washable! With 32 colors to choose from – you will be able to paint every room in your home. The Purple Painted Lady will carry every color and be sharing about them here.
A gallon of her paint will cover over 400 sq ft!
Annie Sloan says, "Experience a Wall Paint with a rich backstory, artist-approved pigments, and unparalleled coverage. Join the industry experts, interiors influencers, and professional painters already bringing Annie's History of Art expertise to their walls. Annie Sloan's Wall Paint outperformed the leading premium paint brands in performance tests."
Yes to all of that but just give me some amazing colors and a matte finish paint that I can wash- and my world has aligned with the stars!
The 32 colors are shown below: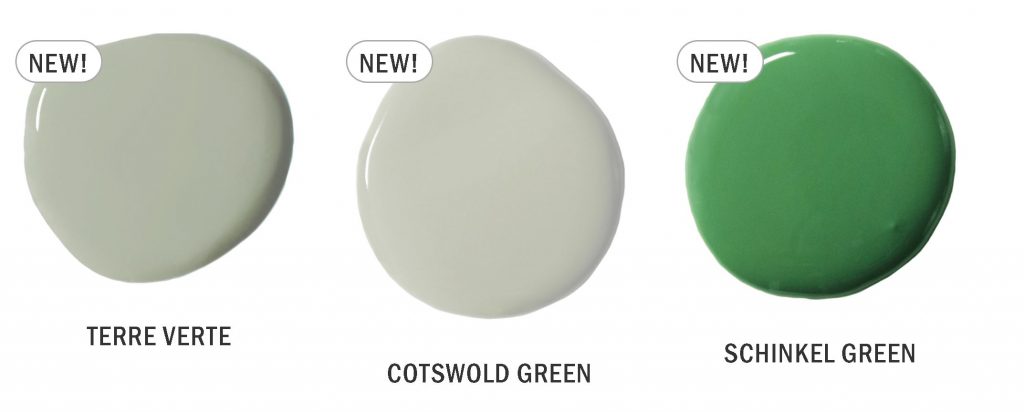 If you are interested in purchasing Chalk Paint® by Annie Sloan or this soon to be Wall Paint…….. or you would like some help with a project- reach out to us! And….consider purchasing from us too, although we always encourage you to visit your local Chalk Paint® stockist if you have one …but if you are stuck at home and do not have anyone local… The Purple Painted Lady is here to help and can ship your order right to your front doorstep. Please just place your order online and we will ship it out ASAP! In fact, if you place an order- be confident in knowing that The Purple Painted Lady has everything in stock! What does this mean in the end? With the team we have in place- your order will get packed and picked up by FedX, UPS, or USPS. We pack up your order ship your order out our doors the same day you place it – Monday through Saturday. (note, however, this is as long as your order came in before 3pm EASTERN TIME because most of the carriers pick up our packages around 3 or 3:30pm)
To purchase online – please CLICK HERE!
SIGN UP FOR OUR MONTHLY NEWSLETTER: Okay- well maybe we actually send this out about every 2 months ~ but still – you will want to join this! Click HERE to get on board with The Purple Painted Lady's Monthly Newsletter and get in on the fun.