We love hearing from you and seeing your "before and after" photos, especially on projects that you call for help on!
Michele Melvin is a customer of ours who we recently helped. She wanted to paint her kicthen cabinets.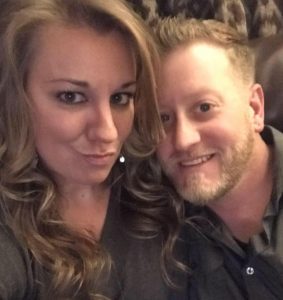 BEFORE PHOTOS: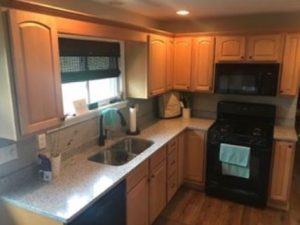 So, we asked her to send us a photo of a kitchen that she loved the look of and that would be her inspiration photo. She wanted to use Chalk Paint® by Annie Sloan but neither Coco or French Linen were exactly right, just on their own. So, that is when the customer service at The Purple Painted Lady kicked it up a notch!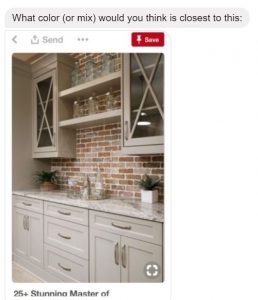 We sent her a couple recipe options for her to consider.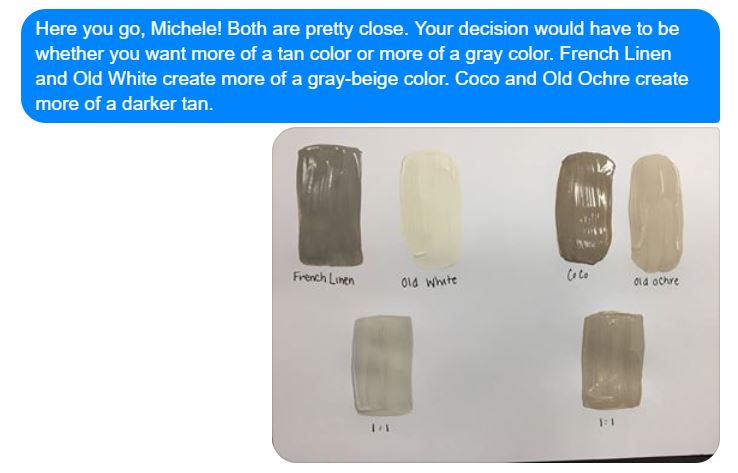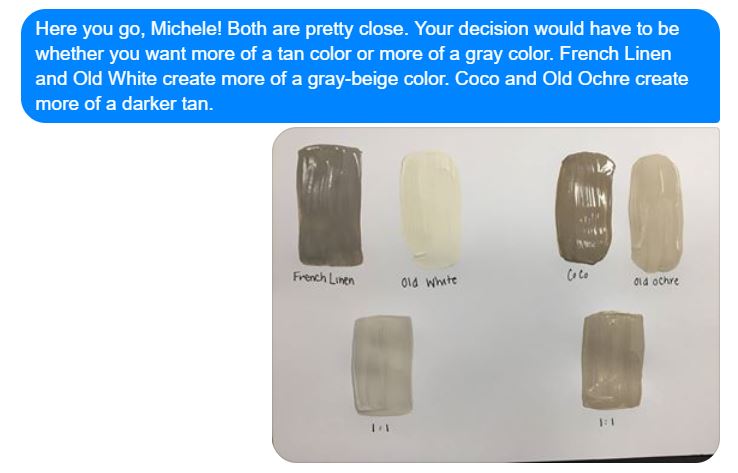 Ultimately, Michele chose to go with just Coco and then a slight Pure White wash over it. (not sure how to do a "wash"? Just read this post HERE.) Doing a wash was a brilliant idea- since it is very simple but yet, makes a big impact! (And…it does not require a huge amount of Chalk Paint® since you are mixing it with water to thin it.)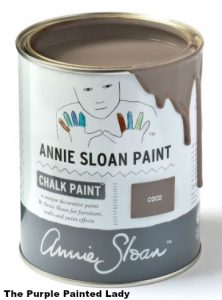 Her cabinets turned out amazing!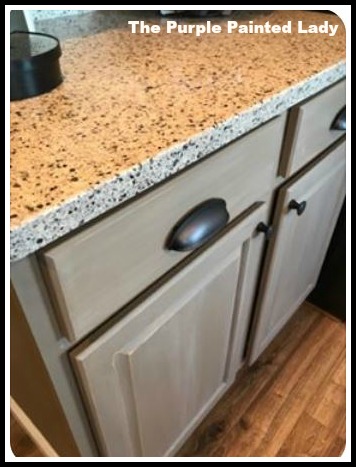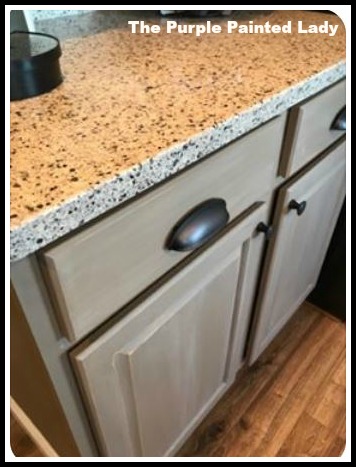 We love her finished kitchen!!!!
Don't be afraid to take on a project like this. It is so much easier than you think and we will be here to help and coach you!
COCO QUART VS LITRE PACKAGING COLOR DIFFERENCE:
Annie Sloan sells her Chalk Paint® in over 60 countries. At the end of 2018 and into early 2019, in order to get us in line with all of her other countries and her pigments, she took back manufacturing and distribution for Canada and the USA. We were the only countries that had some slight differences in pigments and packaging. Below is a photo showing sample boards of Coco painted from the retired Quart packaging to the now, 2019 and after Litre packaging. NOTE that due to the Global Transitioning of paint- this color has changed! Coco in a litre is a lighter shade than the color that was in the quart. The quart packaging is now retired. Annie says, "Coco is the sophisticated side of neutral." Trish shares It is more like a latte…similar to Annie's color French Linen. But Coco is more brown or chocolatey versus French Linen – who has a bit of grey. I love Coco paired with Old White and Antoinette. Yum…that makes me think of Neapolitan ice cream! Here is a photo comparing in case you want to see the difference. If you are going back to work in a project you started earlier this year or prior to 2019…..make sure to talk to your local Stockist…..or, if you purchase from us~ stop in or text us questions prior to purchasing. We want you to be confident in your color choices …especially if you don't have a local store to go to. See our video on the shift in color HERE.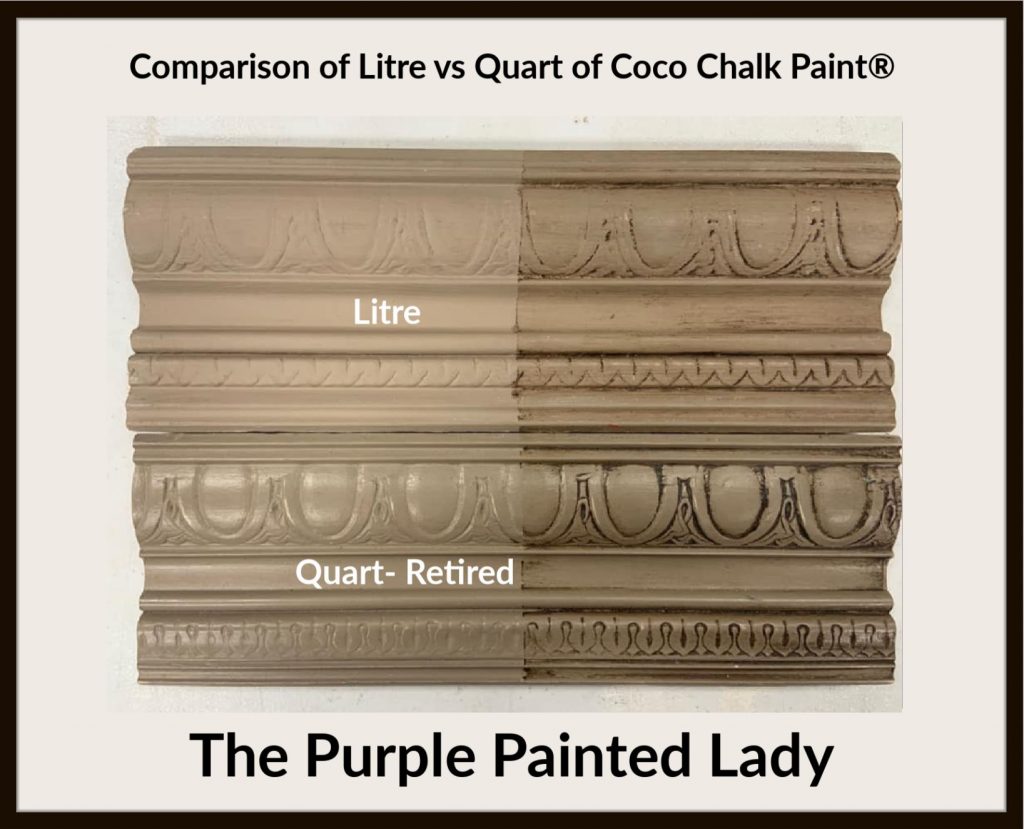 Below are a couple links to two (very detailed) videos we created for the person who really wants to understand the nuts and bolts of how to approach a DIY project like this. Meaning, what tools you will need, the steps required and then…..demos on how to transform a cabinet. Basically, instead of charging you money to take a class with us, we brought it into your home, for free!
VIDEO #1 Kitchen Cabinet Best Tools, Prep and Paint
VIDEO #2 Kitchen Cabinet Waxing