The Palmyra location of The Purple Painted Lady will be open from 10-6pm on Fridays- starting November 2nd.
Come on in and visit Julie!
Not only can she paint- she makes a mean slip cover! Julie is incredibly talented and kind! Which is why she is perfect for The Purple Painted Lady.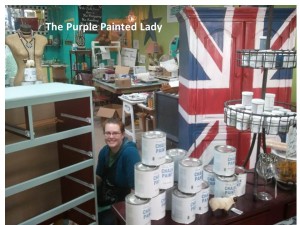 For our open schedule – please CLICK HERE!