Yes! The Purple Painted Lady will paint your kitchen cabinets and bathroom vanities.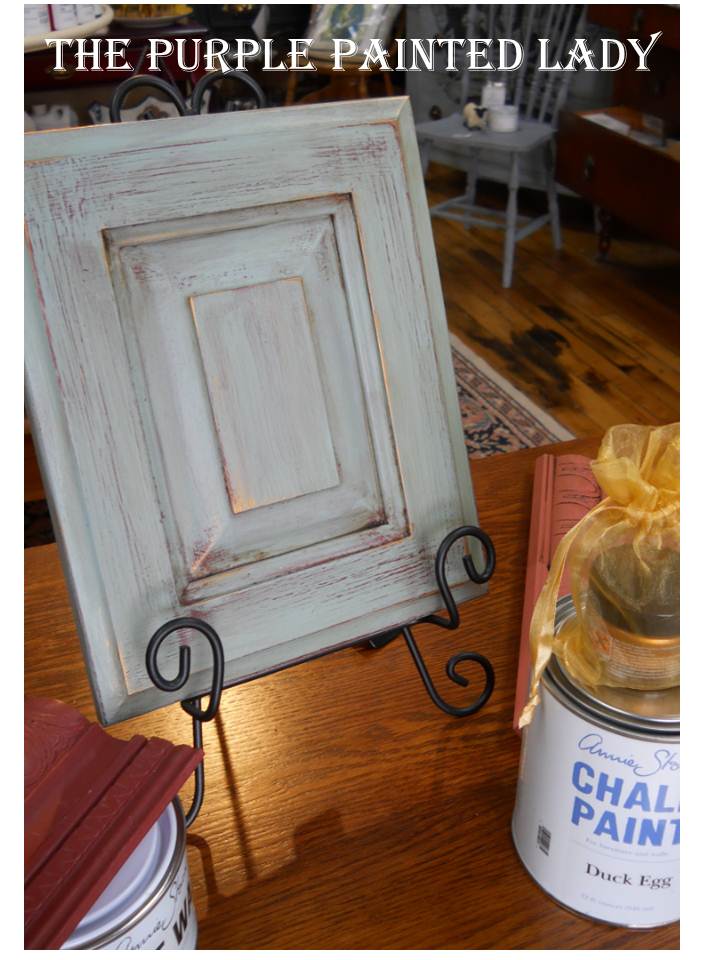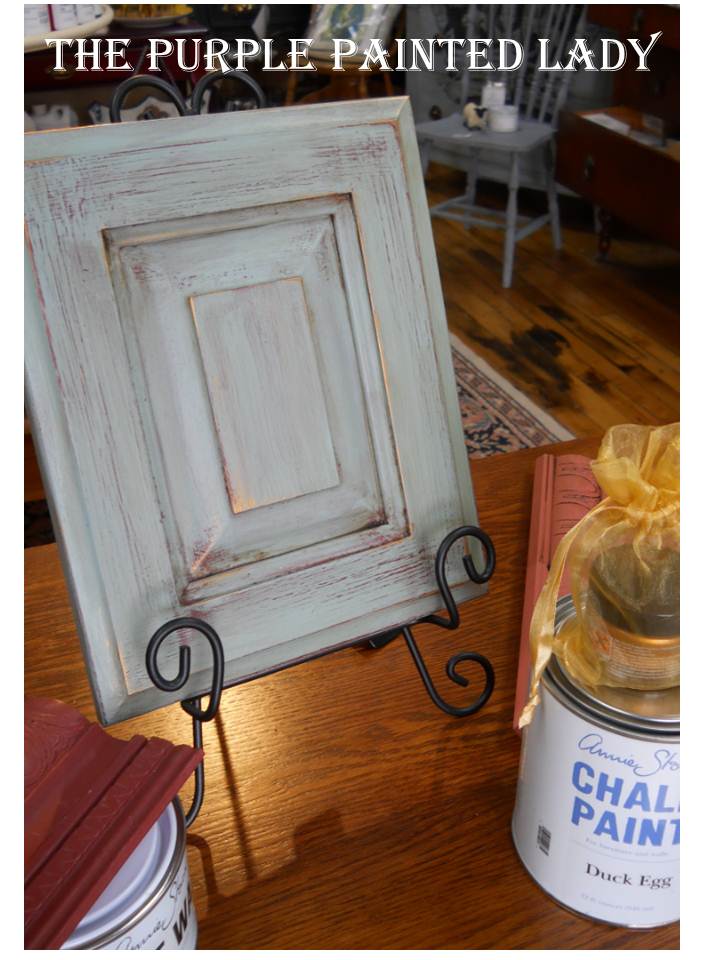 We are fully insured and can transform your dated space into something straight out of a magazine! And, The Purple Painted Lady has partnered with Vekton (out of Penfield) and is their premier kitchen cabinet painters.
So, if you live in Rochester, New York (that means you in Pittsford, Penfield, Webster, Greece, Gates, Chili, Perinton, East Rochester!!!)….and if your kitchen cabinets are solid but dated and dark, a fresh coat of paint can go a long way toward transforming the space without draining your bank account.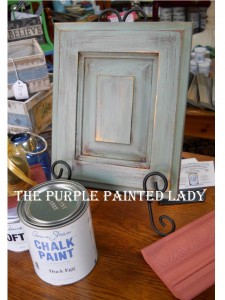 Why would you want to paint your cabinets?
To save on cost! Substantial cost we are talking here! Tearing out your whole kitchen and purchasing new cabinets is very expensive. Not to mention that that you will either need to live through a demo happening in your home for about 4- 6 weeks or move out if dust and chaos overwhelms you. The up side to a whole demo is eating out almost every day. (but again, if cost is a concern…this is probably not going to help)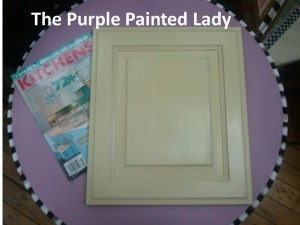 If your cabinets are architecturally sound – but you just hate the color- paint your cabinets.
I often walk into a home and see cabinets where the finish dates the whole house. I know that by changing the color, it will rejuvenate and freshen the whole space. I also know the serious POSITIVE impact that can have on a home owner in regards to the tipping point of either loving or hating their home.
If you are environmentally conscious- paint your cabinets.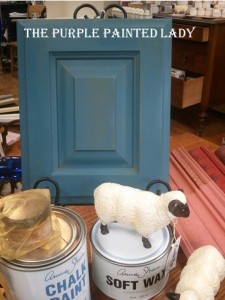 Tearing out perfectly fine cabinets to be tossed into a landfill is a waste and impacts our earth. Re-using what you have is totally green! Not to mention, means more green left in your bank account! We use the best paint in the world when it comes to aesthetics and quality (the two go hand and hand!)
Our paint of choice and passion is Chalk Paint™ Decorative Paint by Annie Sloan. No other paint or finish compares.
How do you decide if you should hire us or do it yourself?
First, do you like to paint?
Do you have some basic painting skills?
Are you patient?
Do you have a few days to dedicate to the project?
If you answered YES, to most of those questions…then you should consider registering for our "Kitchen Cab ReFAB" Workshop! We will work with you regarding color selection and then spend a whole workshop helping you transform one of your own cabinet doors. So that when the workshop is over, you will possess the skills and know the steps to then return home and finish your whole project!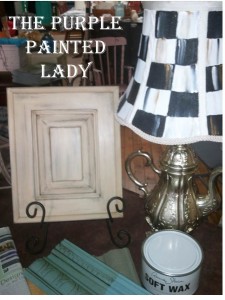 If you answered NO, to most of those questions…then call us, The Purple Painted Lady (585.750.6056.)
We have been painting furniture and cabinets for over a decade. You may have met us at the Rochester Home Builder's Association Home & Garden Show that is hosted at the Rochester Riverside Convention Center.
We have also been a featured Homerama painter for three consecutive years.
The process begins with you either phoning (585.750.6056> or emailing us.
Provide your name, address and phone number.
Also, provide:
* Photo of your existing kitchen
* Rough dimensions of the space
* Photo or link to illustrate what you would like the space to look like after transformation is completed. (NOTE that if this is the part of the equation you having difficulty with, we are here to help you!)
And if you want to take your kitchen to a higher level? We can personalize your space and create details no one can buy at a big box store!?
Customization and uniqueness alludes high end finishes. Consider having us add a touch of personalization. We can customize your space with detailing on a cabinet or even a wall mural.
Perhaps you are a wine connoisseur?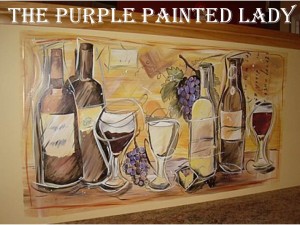 Maybe you love whimsy?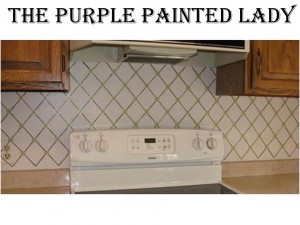 Again- let us help you in regards to color consulting.
This is our specialty! Together – we will design mood boards for you to reference and to build your new kitchen (or bath) from.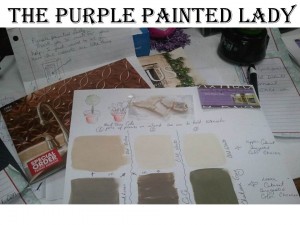 Often with design- I use the analogy of a road map. You don't typically get in your car and ask for directions without knowing your destination. But yet, people often take this approach when it comes to decorating. They just start buying items and making decisions, without knowing the final design they want. This wastes your time and money. Again, let us help you!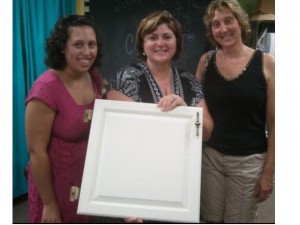 Not only are we painters, we are also designers. We can guide you in helping you determine what it is that you love! Even the most fickle of customer- we can help you. The design discovery phase should be fun too! Don't dread it! Again- we are here to help you and to make this easy!
So, give us a call or email us! I guarantee you will be happy you did!
~ Trish
The Purple Painted Lady