Many bloggers state, "Greige Could be the Best Neutral Color Ever" So, if you follow us on our Facebook LIVE videos (which are saved on our Facebook page for you to watxh anytime you want)…..then you saw Courtney and Trish playing around with some Chalk Paint® by Annie Sloan color combinations to create "beige's."
Please feel free to save these to your Pinterest boards!!!!
When we mix colors and we say "mix one part of "X" to two parts of "Y" The "part" references to a unit of measure. That unit of measure is dependent on the size of your project. So, for example, it could be one tablespoon Coco and one tablespoon French Linen. OR, it could mean – one cup Coco and one cup French Linen. Just keep the unit of easure of your choice…consistent!
Here are the results:
Coco and French Linen mixed with equal parts (meaning one to one)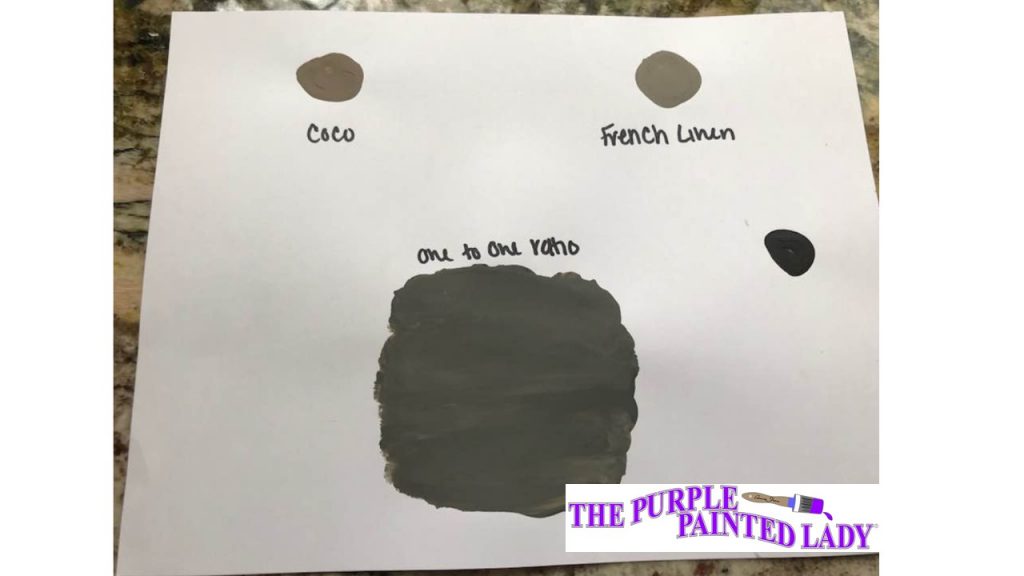 Coco and Graphite mixed two parts of Coco and one part Graphite: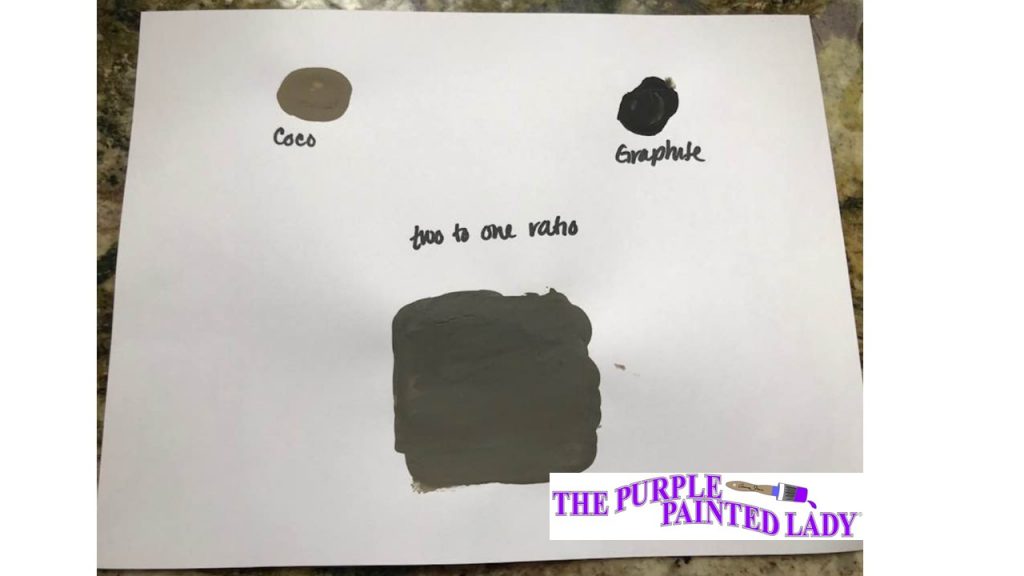 Four parts Coco to One part Graphite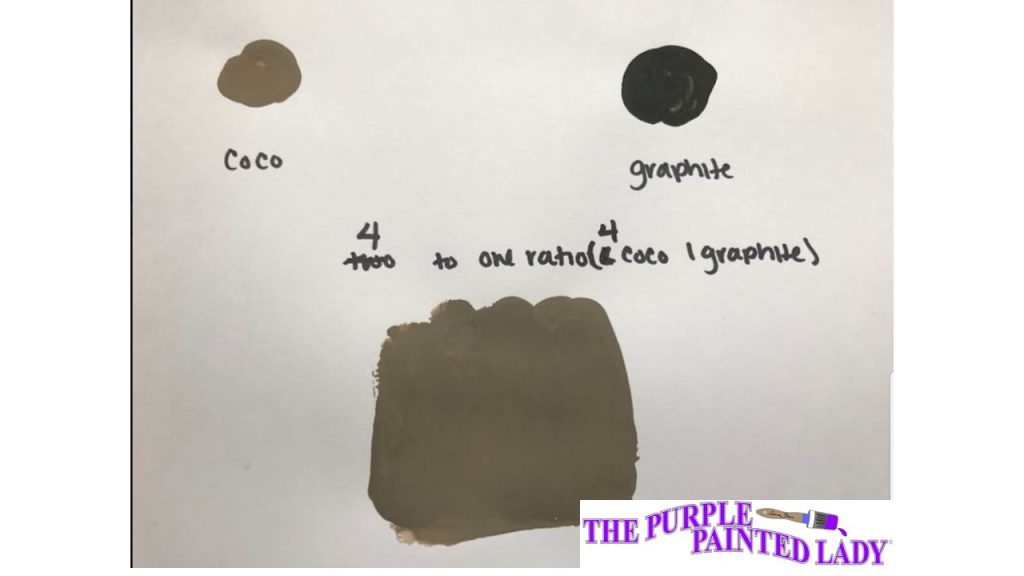 Three parts Country Grey to One part French Linen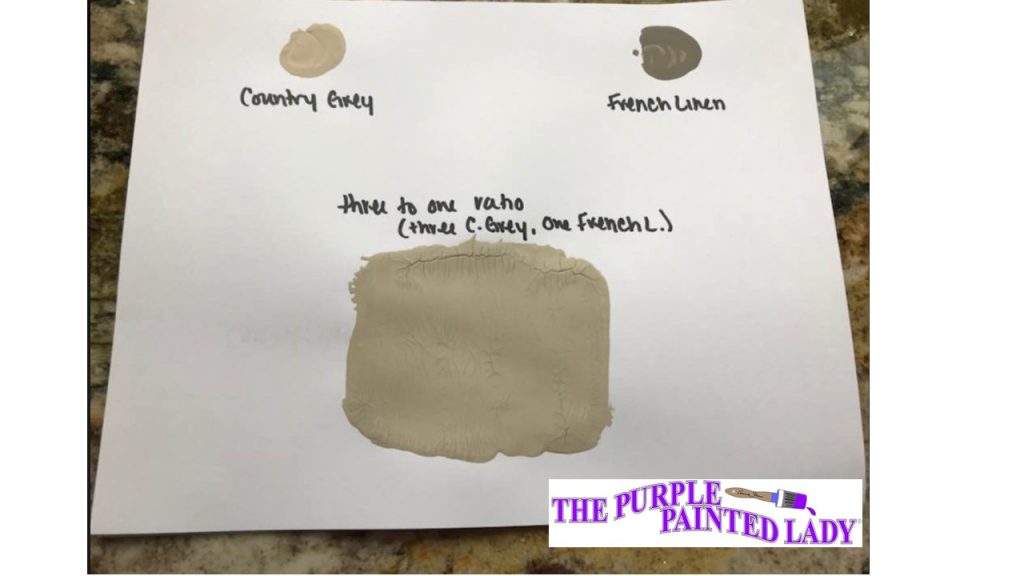 Old Ochre, Old White and French Linen– equal parts of all of them mixed together: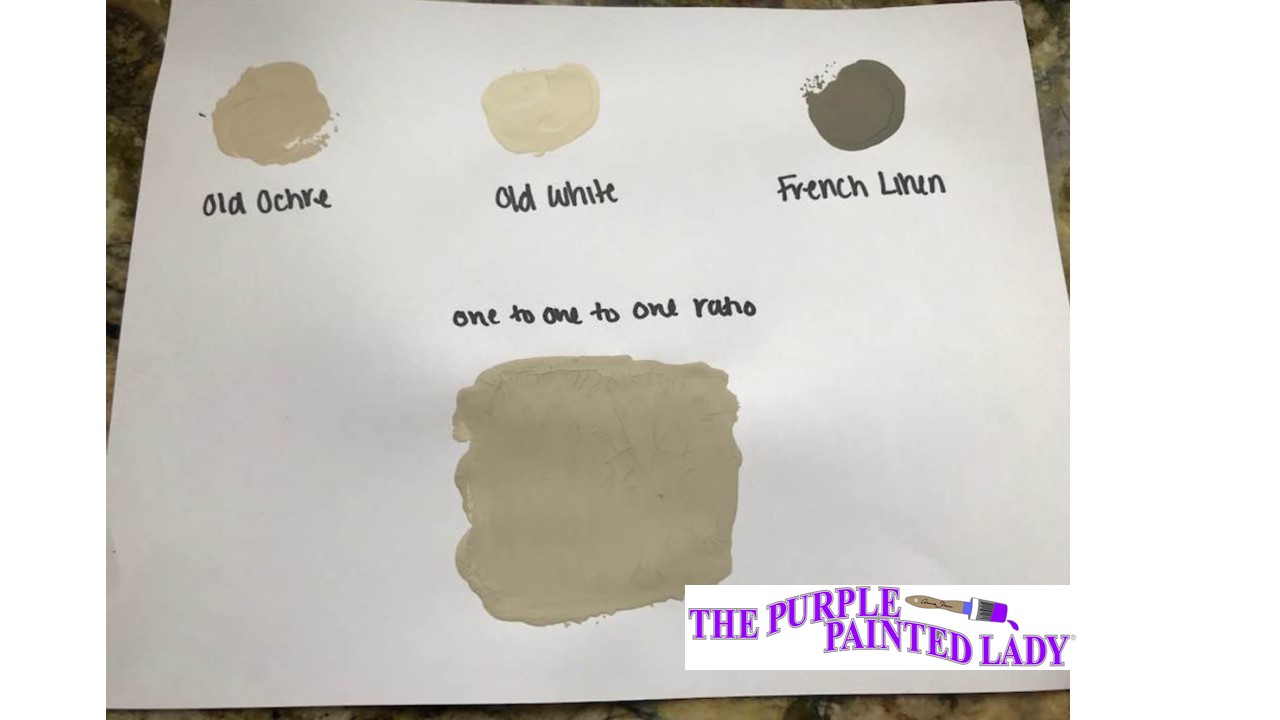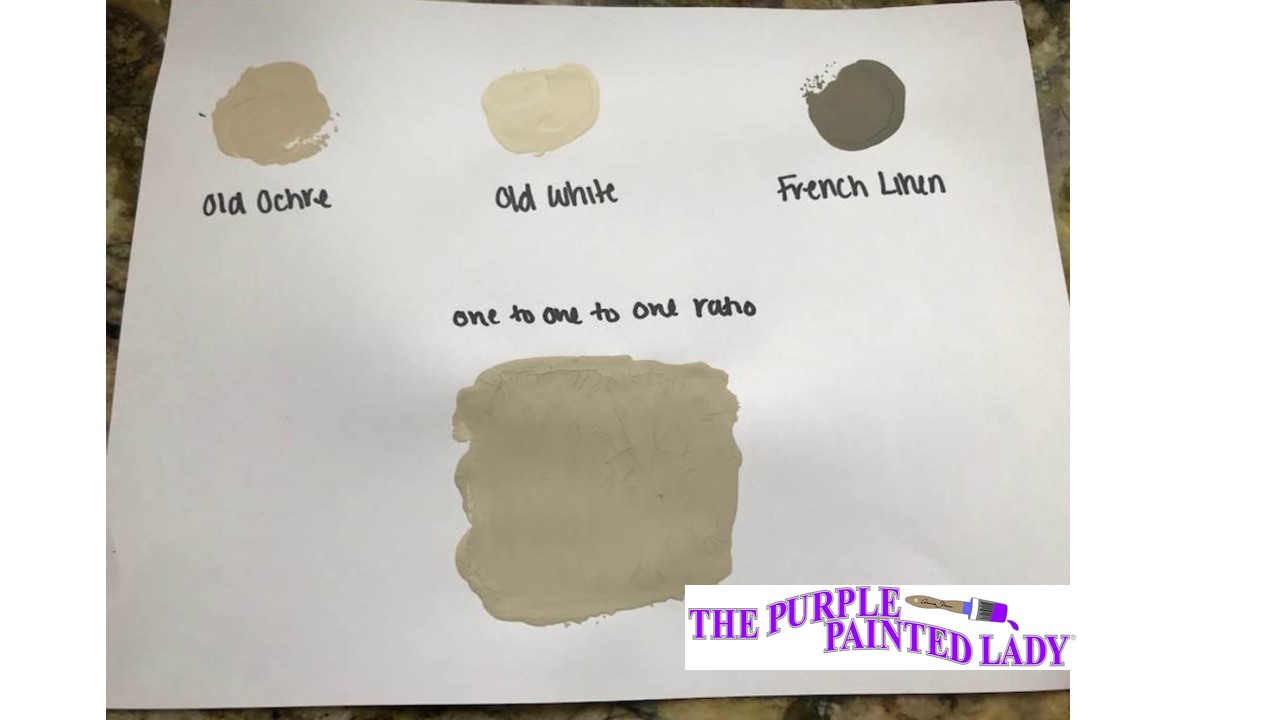 BUY PRODUCT FROM …..THE PURPLE PAINTED LADY®:
First- if you have a local stockist- go visit them and build a relationship with them. Go to them with your questions and project issues. BUT- if you do not have a local stockist- we invite you to try our customer service!
As for buying any of the products we mentioned earlier in this post- I hope that you select The Purple Painted Lady® to be your one stop resource! We have two locations in western NY. Check out our Information tab and come and meet us! Otherwise- if you are not located near me- the following information may apply to you.
This information is directed to those who do NOT have a local stockist. Because if you do – go and meet them, shop from them and build a relationship with them!!! The guidance, information and knowledge they share with you – will be invaluable. Get inspired by their shop that they lovingly curated – just for you! Enjoy that one on one experience!
But for those who are in a location where there is no one selling paint products- and you must buy on-line- consider us. With that said, visit www.anniesloan.com to find a stockist near you.
We are here to help you, our customers! We want you to be successful!
SOME OF THE REASONS WE THINK THE PURPLE PAINTED LADY® CUSTOMER SERVICE IS THE BEST:
* We love our customers and it shows!
* Ordering online? If you order before 3 pm EASTERN TIME any day Monday thru Friday – we will ship out your package that SAME day. We ship orders out every since week day all over the US. (THIS IS DIFFERENT than SAME DAY DELIVERY. We do not offer that)
* We offer low flat rate UPS shipping cost so if you are one town away or 10 states away- the shipping cost is the same.
* We have awesome follow up customer service, too!
* We sell Chalk Paint® for $34.95
: ) And I will be here to help you as you progress through your future project! And if I do say so myself- we offer the BEST customer service that you will ever experience! Lastly- if I was helpful to you- ….please consider leaving a positive review on my Facebook business page sharing your positive experience or thoughts about The Purple Painted Lady®. Here is a link to my Facebook page=>
http://www.facebook.com/pages/The-Purple-Painted-Lady/291882785710
This really helps me! (wink, wink!)
XO
Trish
The Purple Painted Lady® ~ the serial no. is 86/641,416 with the US Trademark Office