We have had a lot people asking for a "brown" when it comes to Chalk Paint® decorative paint by Annie Sloan.
Annie has a color called Coco in her suite of 32 colors, but Coco is more like a latte.  It is similar to Annie's color French Linen, but is more brown or chocolaty versus French Linen – which has a bit of grey to it.  Coco is softer color compared to a traditional dark brown.:
So, if you are wanting a traditional darker brown- there is not one in the original 32 colors.
First, we always recommend to customers to reference Annie's book called color recipes for painted furniture and more.  Don't have that book?  Just click on the title above and it will launch you to the shopping cart.  It is a great investment just for chapter 1 alone. (and there are 5 more chapters!)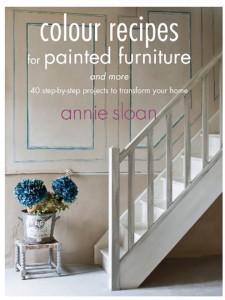 Chapter 1 goes into detail about color theory and mixing colors.  Annie shows examples mixing her paint and explaining what the outcome will be and why.  It is really helpful in understanding Annie's Chalk Paint® and how to create endless other colors.  We suggest to consider purchasing this book if you do not already have it and to experiment with your colors.  It does not take much paint at all.  I usually dip a finger tip into the paint and mix colors on some card stock.
Here is one option that we played with recently.  We mixed almost equal amounts of Graphite and Barcelona Orange.  (we added slightly more Graphite to the mix)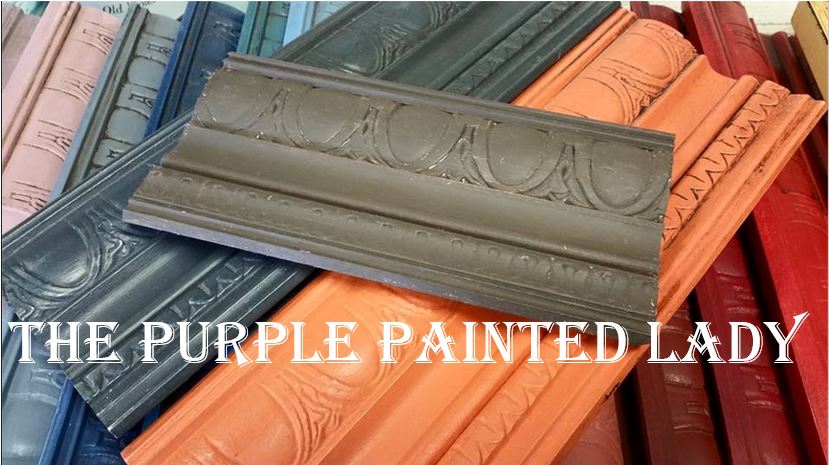 Another great option to play with color to get you going in the right direction, before buying paint- is the virtual Paint Mixer Tool. This tool is not an accurate, exact representation of an outcome- but mathematically it is pretty darn close. Your monitor quality does play into that equation. And just remember though- nothing compares to working with your local stockist and playing with real Chalk Paint®. With all that said…I hope you have fun using this Paint Mixer!  Just click HERE to try the mixer.
As for buying any of the products we mentioned earlier in this post- I hope that you select The Purple Painted Lady to be your one stop resource!
Now- let's be honest- there are many places to buy from- what sets us apart is WHY we are here.
And the answer to that question- is that we are here to help you, our customers!  We want you to be successful!  And, just so you know, when you place an order with The Purple Painted Lady:
SOME OF THE REASONS OUR CUSTOMER SERVICE IS THE BEST:
*  If you order before 3pm EASTERN TIME anyday Monday thru Friday – we will ship out your package that same day.
*  We ship orders out every sincle week day all over the US.
*  We offer the lowest flat rate UPS shipping cost so if you are one town away or 10 states away- the shipping cost is the same.
*  We have awesome follow up customer service, too!
And- it is my paint sales that keep me in business and allow me to be here to help you.  (my shameless but honest plug)    Here is a link to our on-line shop=>  
http://shop.thepurplepaintedlady.com/
: )  And I will be here to help you as you progress through your future project!  And if I do say so myself- we offer the BEST customer service that you will ever experience!Lastly- if I was helpful to you- ….please consider leaving a positive review on my Facebook business page sharing your positive experience or thoughts about The Purple Painted Lady.  Here is a link to my Facebook page=> 
http://www.facebook.com/pages/The-Purple-Painted-Lady/291882785710
    This really helps me!  (wink, wink!)
XO
Trish
The Purple Painted Lady™