Ooh….we are so excited about Lem Lem's October 12th, 2017 debut. Lem Lem is the newest Annie Sloan Paint color!!!!! BUT ….not only is it pretty- BUT because Annie Sloan has committed that a dollar from every sale will go to OxFam…. Oxfam is a global organization working to end the injustice of poverty. We help people build better futures for themselves, hold the powerful accountable, and save lives in disasters. Our mission is to tackle the root causes of poverty and create lasting solutions.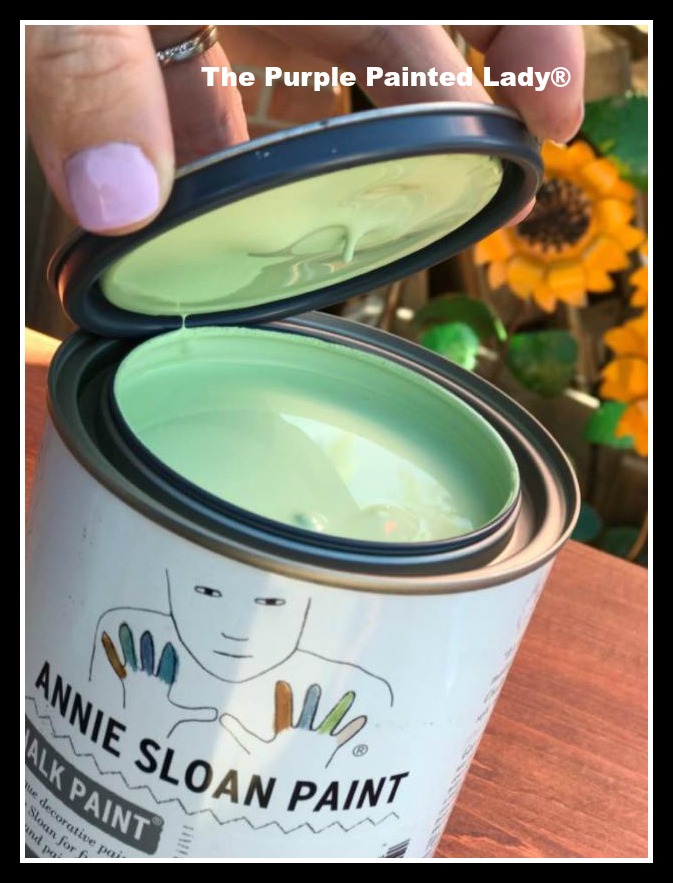 We would describe Lem Lem as a light lime green, a spring green, or a toned down Granny Smith Apple green.
It is fresh!
Annie Sloan describes Lem Lem as, "A soft, warm green, inspired by fields of alliums that Annie saw in Ethiopia, grown by women farmers who are supported by Oxfam's Ethiopian Seed Project. This limited edition colour is great for creating a retro 50's look, and works well as part of a vintage floral style. Every pot of Lem Lem sold will raise vital funds for Oxfam, helping people beat poverty worldwide."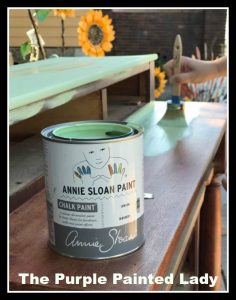 The on-line option is directed to those who do NOT have a local stockist. Because if you do – go and meet them, shop from them and build a relationship with them. The guidance, information and knowledge they share with you – will be invaluable. Get inspired by their shop that they lovingly curated – just for you! Enjoy that one on one experience! But for those who are in a location where there is no one selling paint products- and you must buy on-line- consider us. With that said, visit www.anniesloan.com to find a stockist near you. Besides you will not have to wait the shipping time!
The Annie Sloan community is here to help you, our customers! We want you to be successful!
But here are SOME OF THE REASONS WE THINK THE PURPLE PAINTED LADY® CUSTOMER SERVICE IS THE BEST:
* We love our customers and it shows!
* Ordering online? If you order before 3 pm EASTERN TIME any day Monday thru Friday – we will ship out your package that SAME day. We ship orders out every since week day all over the US. (THIS IS DIFFERENT than SAME DAY DELIVERY. We do not offer that)
* We offer low flat rate UPS shipping cost so if you are one town away or 10 states away- the shipping cost is the same.
* We have awesome follow up customer service, too!
* We sell Chalk Paint® for $34.95
: ) And I will be here to help you as you progress through your future project! And if I do say so myself- we offer the BEST customer service that you will ever experience! Lastly- if I was helpful to you- ….please consider leaving a positive review on my Facebook business page sharing your positive experience or thoughts about The Purple Painted Lady®. Here is a link to my Facebook page=>
http://www.facebook.com/pages/The-Purple-Painted-Lady/291882785710
This really helps me! (wink, wink!)
XO
Trish
The Purple Painted Lady® ~ the serial no. is 86/641,416 with the US Trademark Office