Have you ordered Annie Sloan's Wall Paint from The Purple Painted Lady? And then were you at home wondering how the heck to remove that safety lock? Well, you are not alone!
WHAT IS THE PLASTIC SAFETY LID LOCK FOR?
In order to ensure safety that the lid of the gallon of paint does not pop off when in transit via UPS or FedX, we add a white plastic safety lid lock as a safety seal to the gallons. They are super secure and not easy to remove – which is good because it means it will be difficult for that can of paint to open by itself.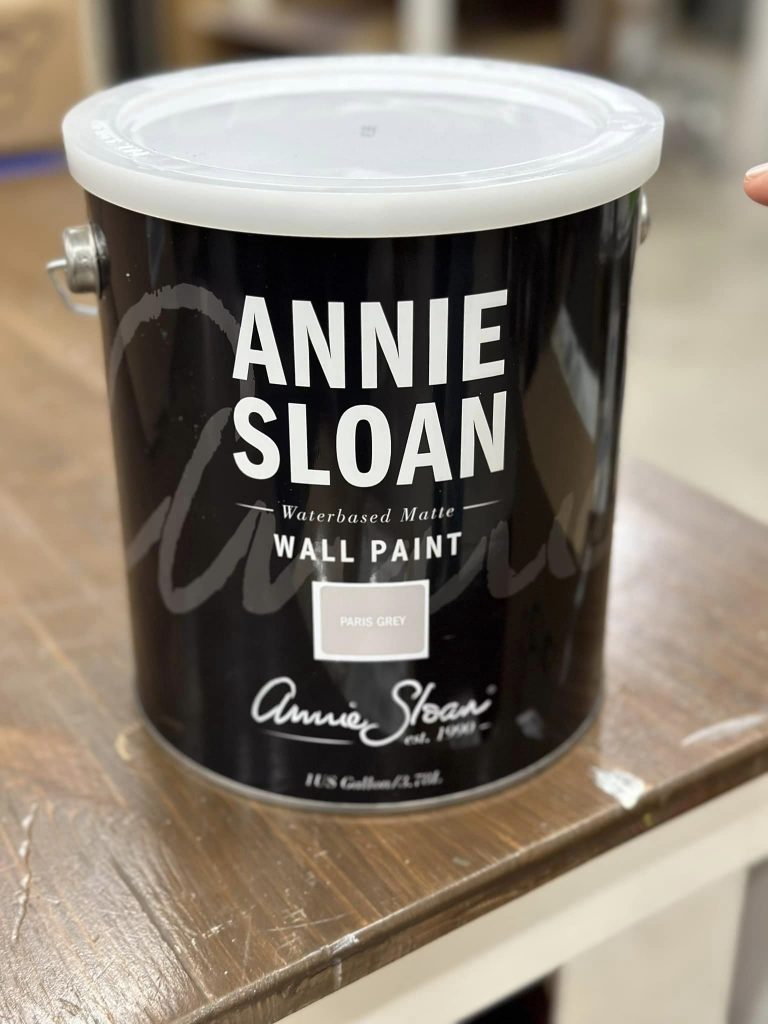 It takes a little finesse to remove the lid and it is best to use a wrench like the one shown in the photo or video below.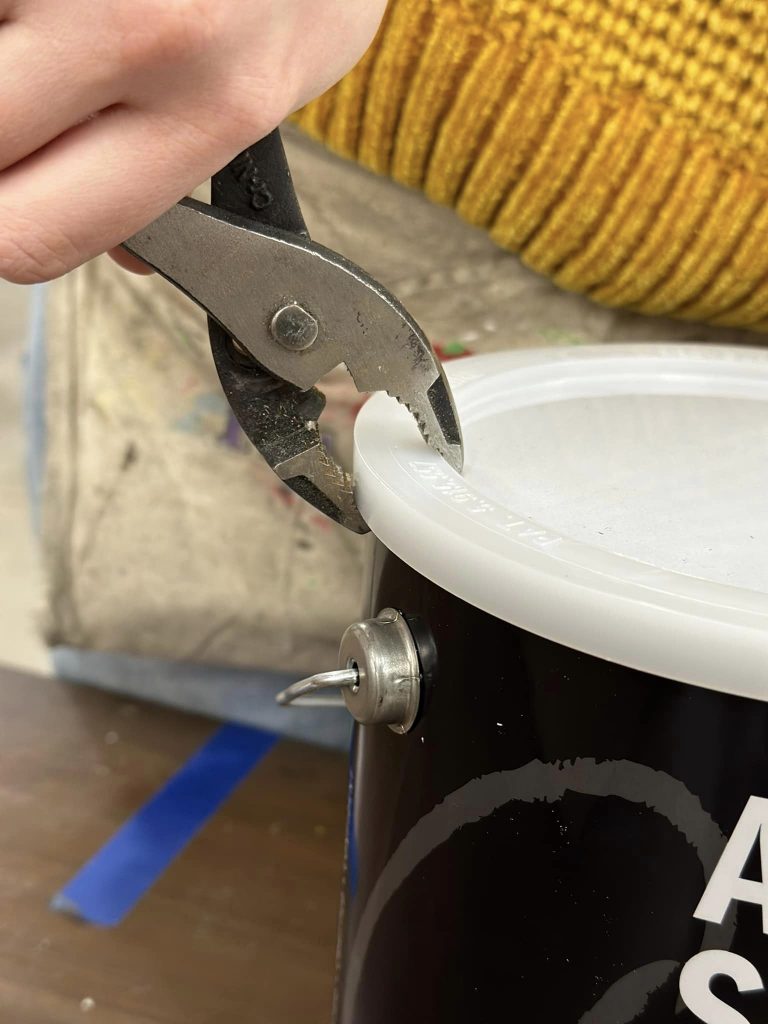 And if you would like to watch a video I found online- click HERE.
We are always available to help you with questions and appreciate your business! We are The Purple Painted Lady– your small business, Annie Sloan provider. And small business is the backbone of our communities!! We are the ones in YOUR area funding your local Boy Scouts or Girl Scouts. We're the ones donating baskets and money to YOUR local charities. It is the local small business men and women of this country who know YOUR name! Not the conglomerates or Amazon's. Small business owners are there stepping up when their is a house fire to a local family or the food pantry needs a little extra or the middle school play needs a sponsor!
Please kindly consider all of this when you purchase and if you have no one local who retails Annie Sloan Products … please – PLEASE consider giving The Purple Painted Lady your valued business. We have been here for 12 years providing this one on one 24 hour Chalk Paint® Concierge Customer Service for when you have questions or having problems. We care about YOU and your projects!! We are grateful for you and we need you…. We really need you! And hope you will continue being our customer. Grateful that Annie Sloan products, including Chalk Paint®, are only available through small local retailers. Annie Sloan is a passionate supporter of small business, Annie Sloan has chosen to distribute her paint this way to ensure that you receive the instruction, support, and inspiration that she would provide herself.
We are here to help you and appreciate you!