What makes March 9, 2023 special? The release of two new Chalk Paint® colors in AnnieSloanLand! We are so excited!
COOLABAH GREEN CHALK PAINT® and WHISTLER GREY CHALK PAINT®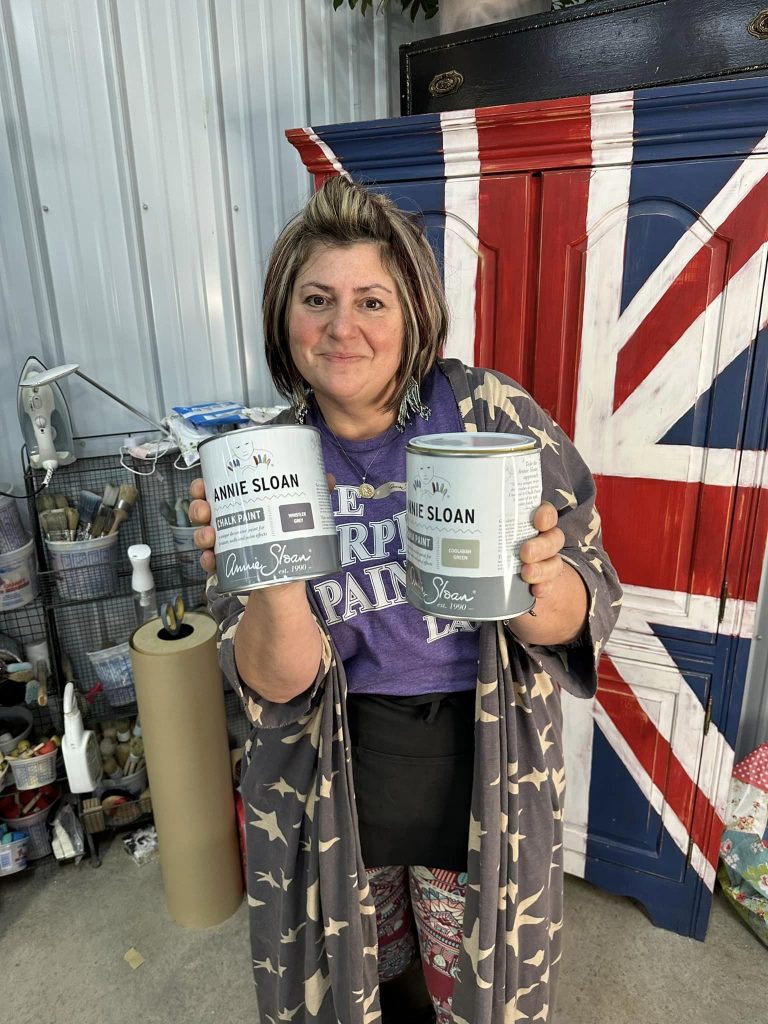 First- let us introduce you to Coolabah Green Chalk Paint®!
Want to watch a Facebook video on this color? Click HERE
We are going to use this color with Annie's White Wax to paint our cabinets in our brand new coffee shop we are opening. Coolabah Green is named after the Eucalyptus coolabah tree, this is a grey-green paint with a blue tone, inspired by Annie's childhood in North Sydney where she remembers the wonderful smell of the elegant native Eucalyptus. Annie says, "I've wanted to create this colour for a long time; it's a colour that's been missing from my range of grey-greens. My existing grey-greens all have a more yellow tone, but Coolabah Green has a blue tone, an 'eau de nil' feel… My aim was to mix the colours to match the leaf colour of the evergreen Eucalyptus tree, which I love and have lots of fond memories of from my childhood".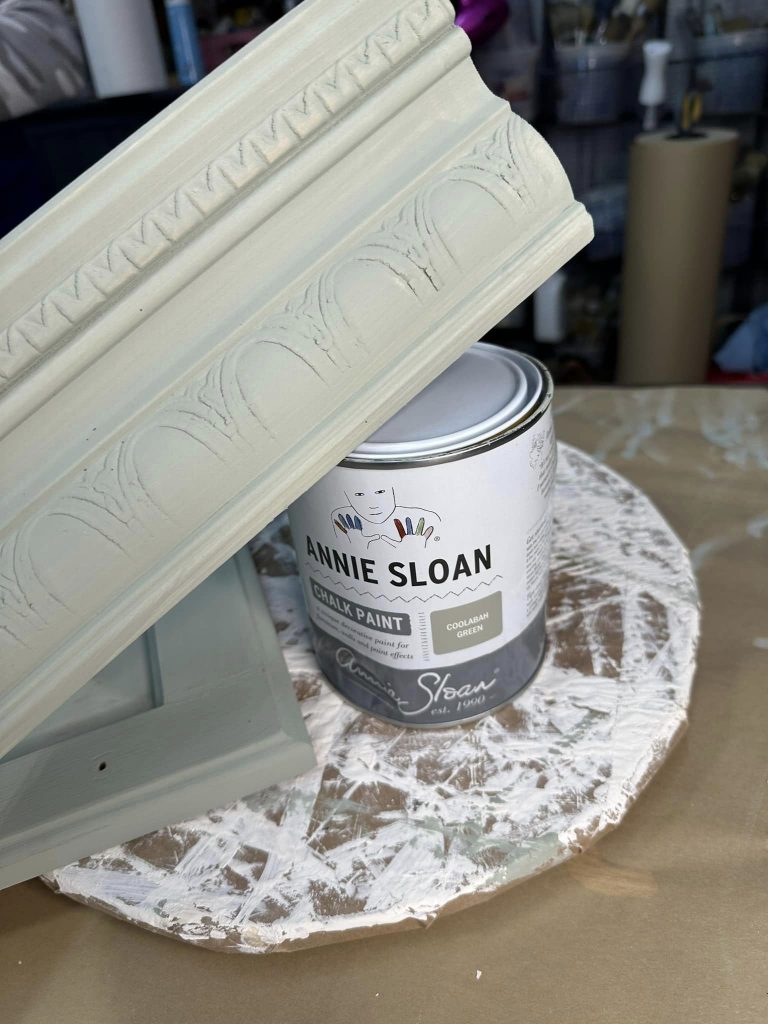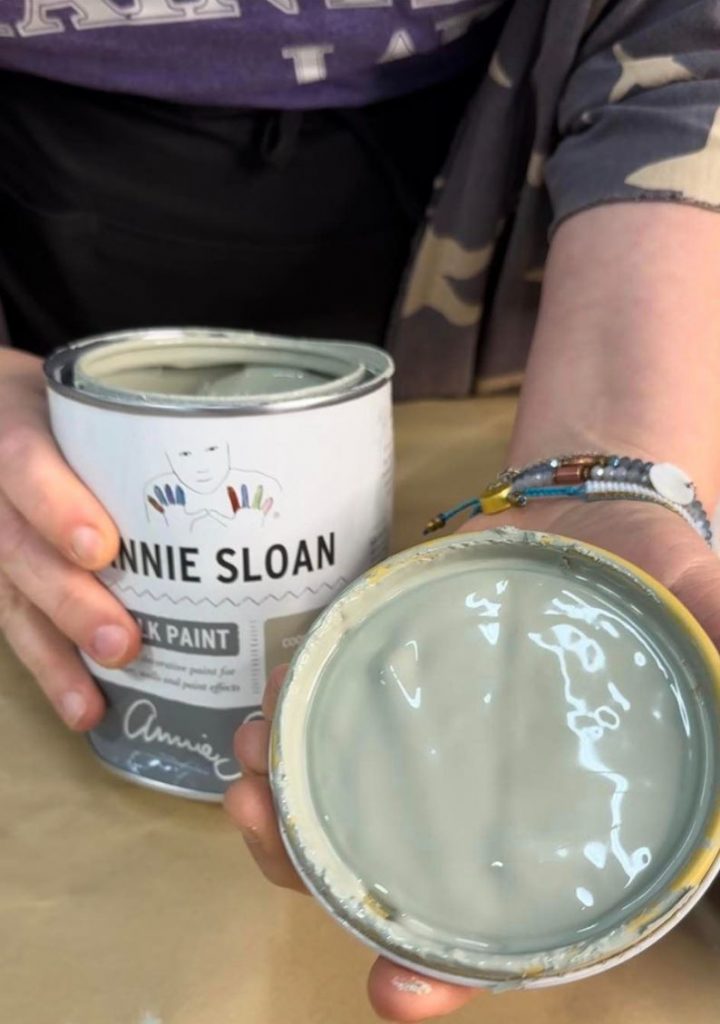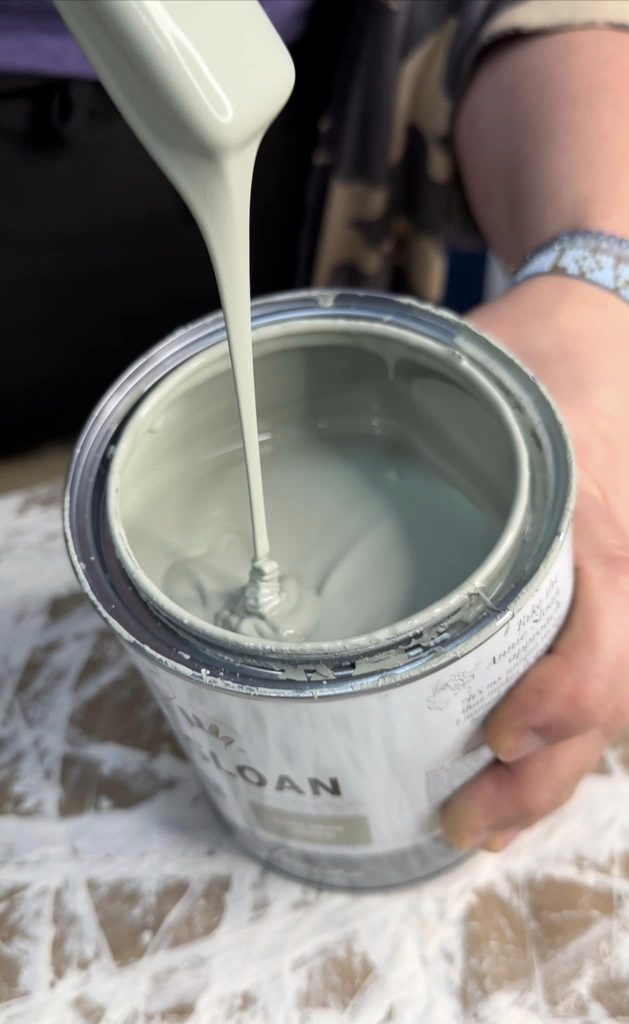 Whistler Grey was inspired by the beautifully atmospheric paintings of 19th century American-born artist James Abbott McNeill Whistler, Whistler Grey is an attractive, warm grey that complements lighter tones and pastels, sitting between Paris Grey and Graphite in terms of tone. 
Want to watch a Facebook video about this color? Click HERE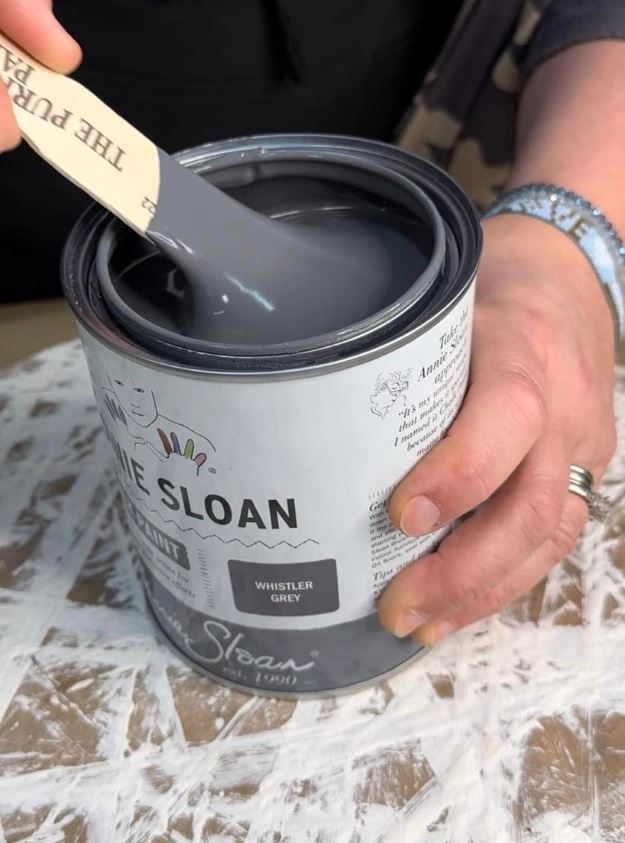 "I felt like my range of greys needed another colour, and one that was different from my charcoal colour Graphite," explains Annie. "My context for colours is always art, paintings and nature – these are the things that inspire me and where my ideas come from."
Like all Annie's colors- it is available in the smaller container of her Sample Pots.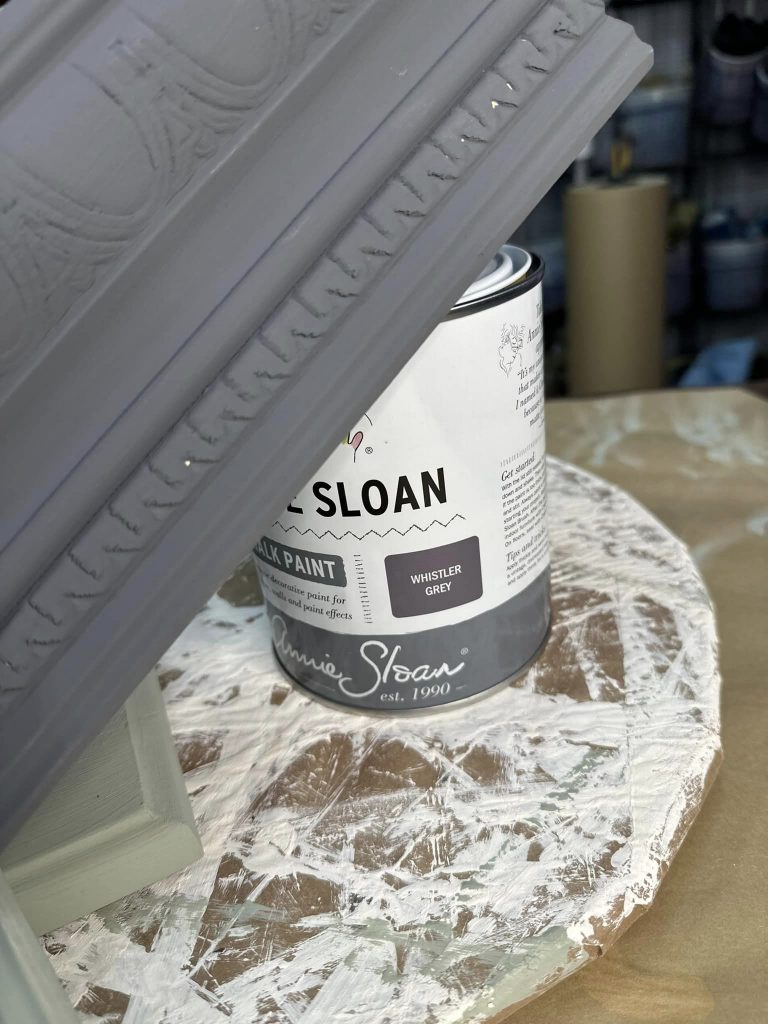 Seriously! We feel this gray was so needed! It is a little darker than a medium tone between Annie's Paris Grey and Chicago Grey or lighter than Graphite and Athenian Black. Whistler Grey is a nice nuetral grey in that we feel it is not a cool tone or a warm tone.
We are always available to help you with questions and appreciate your business! We are The Purple Painted Lady– your small business, Annie Sloan provider. And small business is the backbone of our communities!! We are the ones in YOUR area funding your local Boy Scouts or Girl Scouts. We're the ones donating baskets and money to YOUR local charities. It is the local small business men and women of this country who know YOUR name! Not the conglomerates or Amazon's. Small business owners are there stepping up when their is a house fire to a local family or the food pantry needs a little extra or the middle school play needs a sponsor!
Please kindly consider all of this when you purchase and if you have no one local who retails Annie Sloan Products … please – PLEASE consider giving The Purple Painted Lady your valued business. We have been here for 13 years providing this one on one 24 hour Chalk Paint® Concierge Customer Service for when you have questions or having problems. We care about YOU and your projects!! We are grateful for you and we need you…. We really need you! And hope you will continue being our customer. Grateful that Annie Sloan products, including Chalk Paint®, are only available through small local retailers. Annie Sloan is a passionate supporter of small business, Annie Sloan has chosen to distribute her paint this way to ensure that you receive the instruction, support, and inspiration that she would provide herself.
We are here to help you and appreciate you!