Happy Memorial Day Everyone.
For many- it is a day off. For me personally- I work 6 days a week- every week- but Sundays and Holidays are sacred to me. If I was to be brutally honest though- I guess what helps me to actually sit back and relax- is that neither UPS or Federal Express work those days. Striking a balance in life- is something I struggle with- always have.
This weekend I reflect on all of those men and women who made the greatest sacrifice of all- their lives. There have been various "Memorial Day's" established throughout the last couple hundred years, but on May 26, 1966, President Johnson signed a presidential proclamation naming Waterloo, New York, as the birthplace of Memorial Day.
I live about an hour away- and I think we may go and visit the festivities happening there. On Memorial Day- I plan to visit my father's grave and place flowers and a flag there for him. He served in the Korean War on a ship called the USS Perry.
HOLIDAY SHOP SCHEDULE:
The Purple Painted Lady will be CLOSED in Macedon and Syracuse on Sunday, May 25th and Monday, May 26th. UPS and FedX are off also, so all on-line orders will ship out on Tuesday, May 27th.
And speaking of orders and ….paint- I love how patriotic the colors of Emperor's Silk, Pure White and Napoleonic Blue Chalk Paint® look! Many people often ask about the plastic paint storage bottles that I show the paint in. They contain a whole quart and have an easy dispenser on the top. If interested in purchasing one- visit HERE.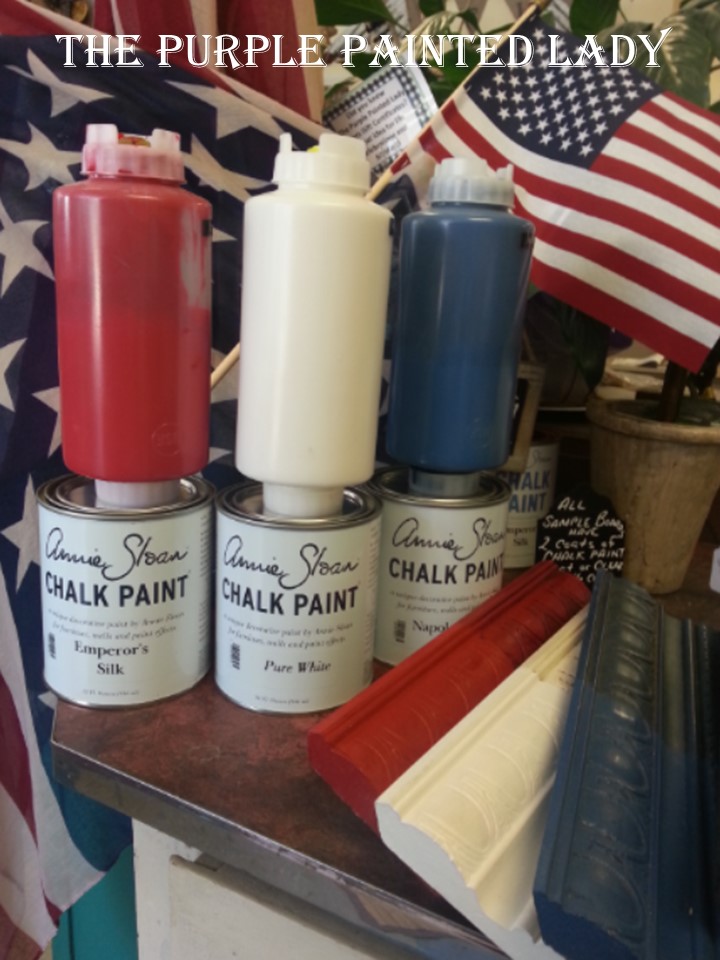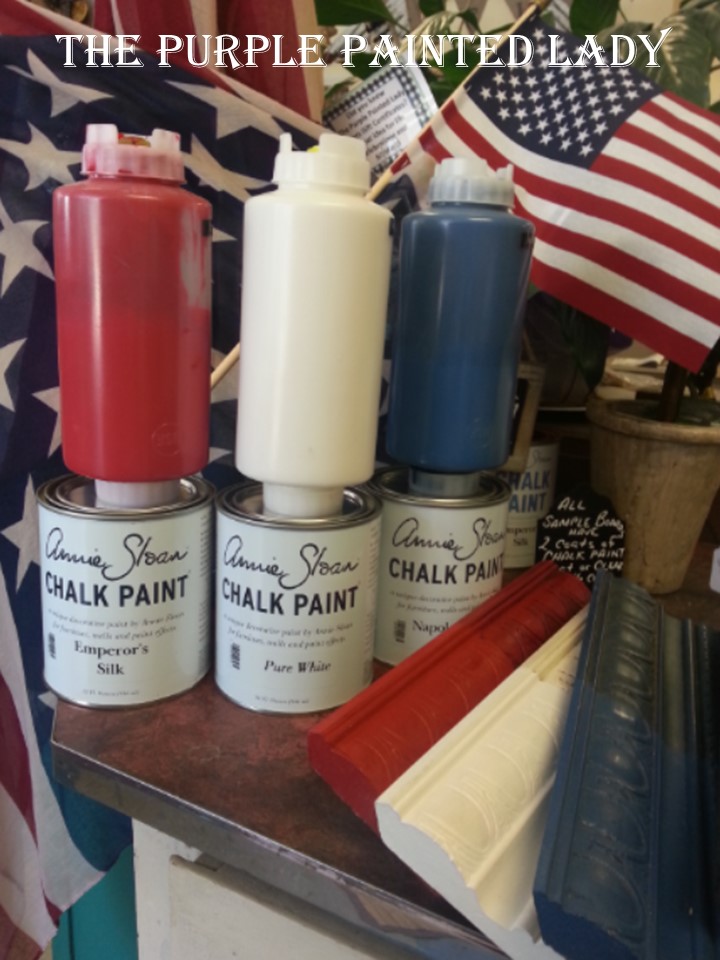 I hope that you and your family take time to sit back, reflect and relax.
Please visit our website if interested in ordering Chalk Paint®. $34.95 per quart, low/flat rate shipping and it always ships same day!

In fact- there are many reasons we think buying through us is the best. Read THIS little post about what sets The Purple Painted Lady apart from the rest.
To visit our on-line store- click HERE.
Lastly, we share a lot more information to help you get the most functionality out of your Chalk Paint® on our Facebook page. Consider checking it out by clicking HERE. While there- kindly consider LIKING us.
Thanks again,
Tricia Migliore Kuntz ~The Purple Painted Lady ~
Design/Consulting, Kitchen Cabinet Refurbishing, Custom Painted Furniture, Chalk Paint® & Miss Mustard Seed Milk Paint Retailer & herRochester Blogger
PHONE: 585-750-6056
Come visit us:
At our MAIN STORE at 77 West Main Street in Macedon, NY 14502 OR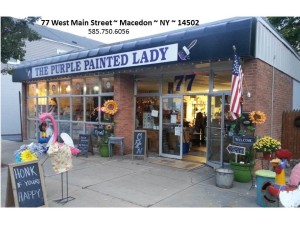 3200 West Ridge Road in Rochester, NY 14626 (The Shops On West Ridge) OR
Our Syracuse, NY location at 2017 Milton Avenue in Solvay, NY 13209
Click HERE for Store hours and information.