Hey there! It is just me, Trish. I am just one of the mighty team at The Purple Painted Lady.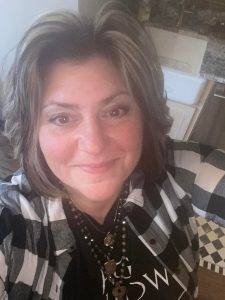 WE MOVED and are totally open for business at our new location as of December 2021. Find us at:
2620 RT 31 Palmyra NY 14522 Same phone number 585.750.6056
We love our new building! It is spacious, has heated floors, and a dedicated workshop area. In spring 2022, we will be opening a coffee shop inside too!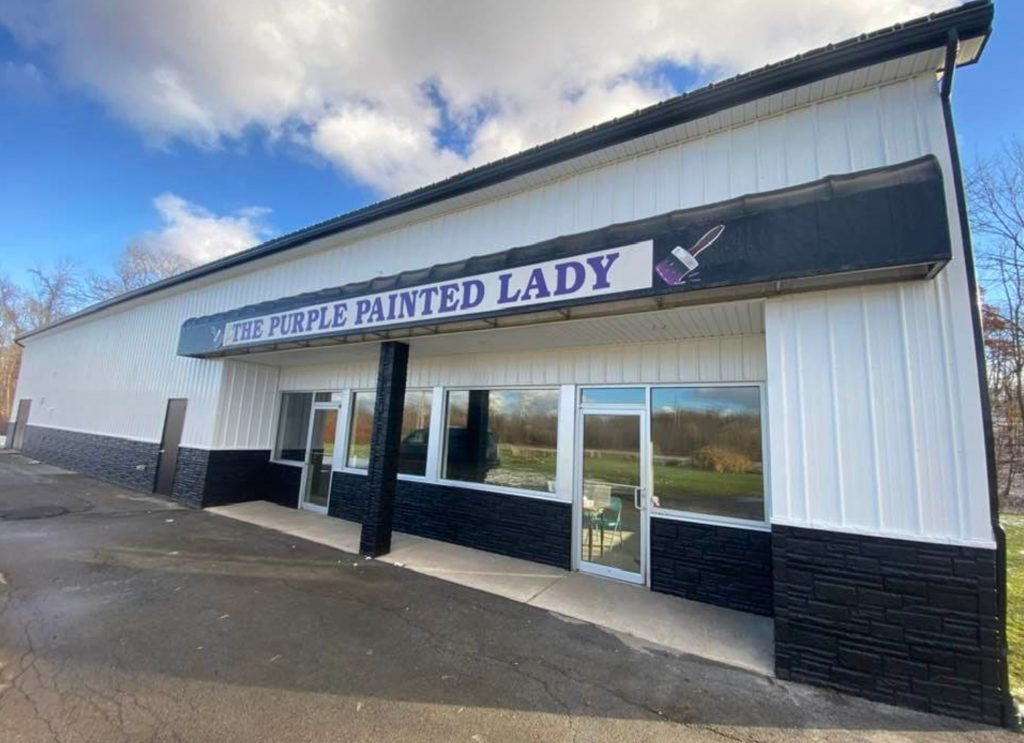 We had been in our Macedon, NY shop for almost 8 years but this new building is some serious exciting news! We moved 2 miles east to a space that is three times bigger in December 2021. Our Macedon shop (shown below) has been our home and this building has been wonderful to us. But a new chapter has started ………..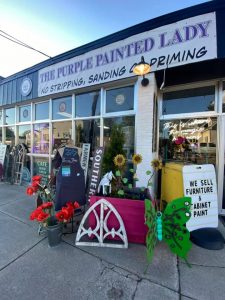 Our new space is at 2620 RT 31 Palmyra NY 14522 and we officially opened there on December 18, 2021. We out grew the Macedon store years ago but were waiting for the right building and location to come available. And late in 2020, I heard gossip about a NAPA Auto Parts store possibly being put up for sale. Recognize that "NAPA AUTO" blue color?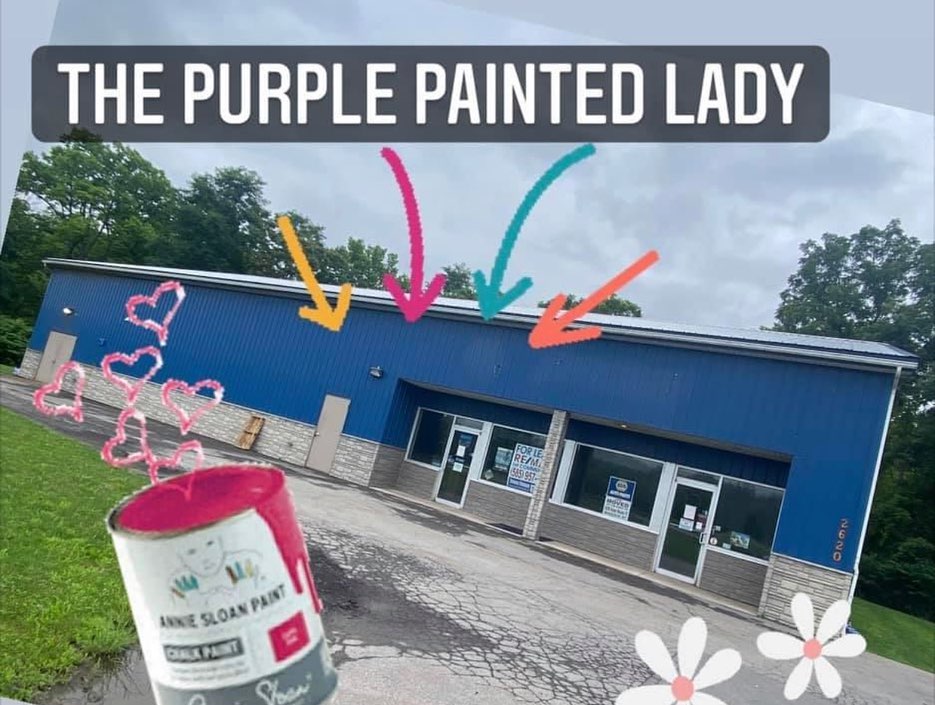 So, after practically a year of waiting, twists and turns….we bought it! And within 5 days of closing on it ……it was painted by Mac Stringer Painting! We found their pricing to be very good and they were extremely responsive and helpful. We highly recommend them.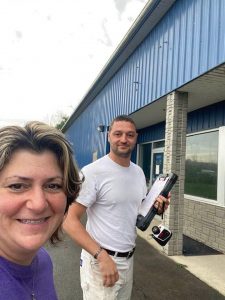 Our new building has great bones…..and even better, …….. heated floors! Living in the north east those floors are going to be amazing! You know how when your feet are cold- it is hard for your whole body to get warm? Well, me and the team will all be wearing flip flops now in January! Like I shared, our new space is 6000 sq ft. When we first moved in, it was an empty big building that we hold a roller skating party in.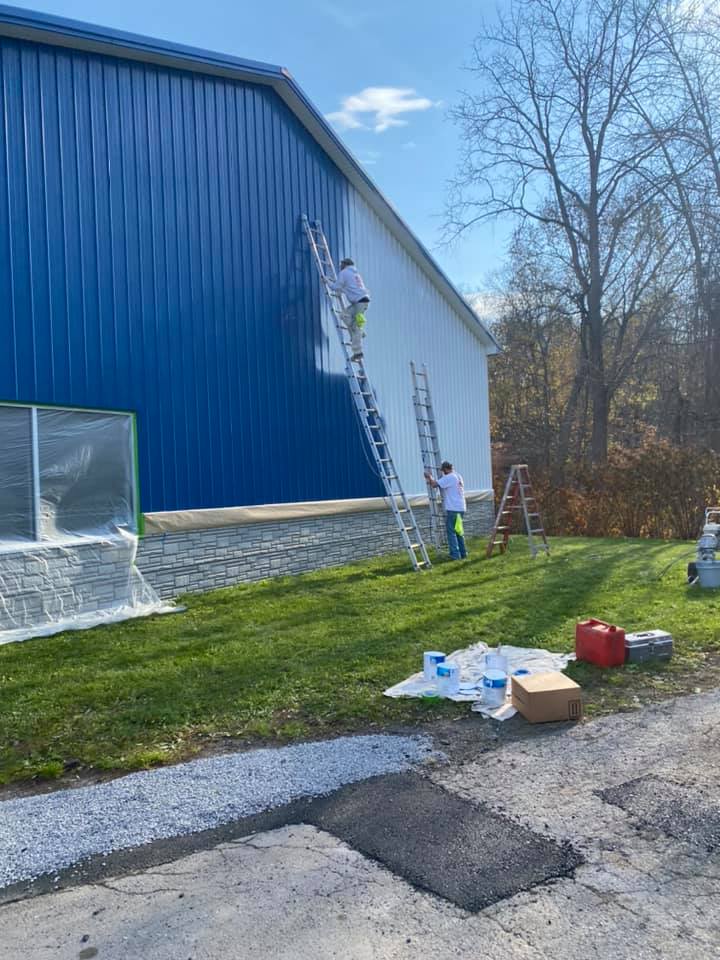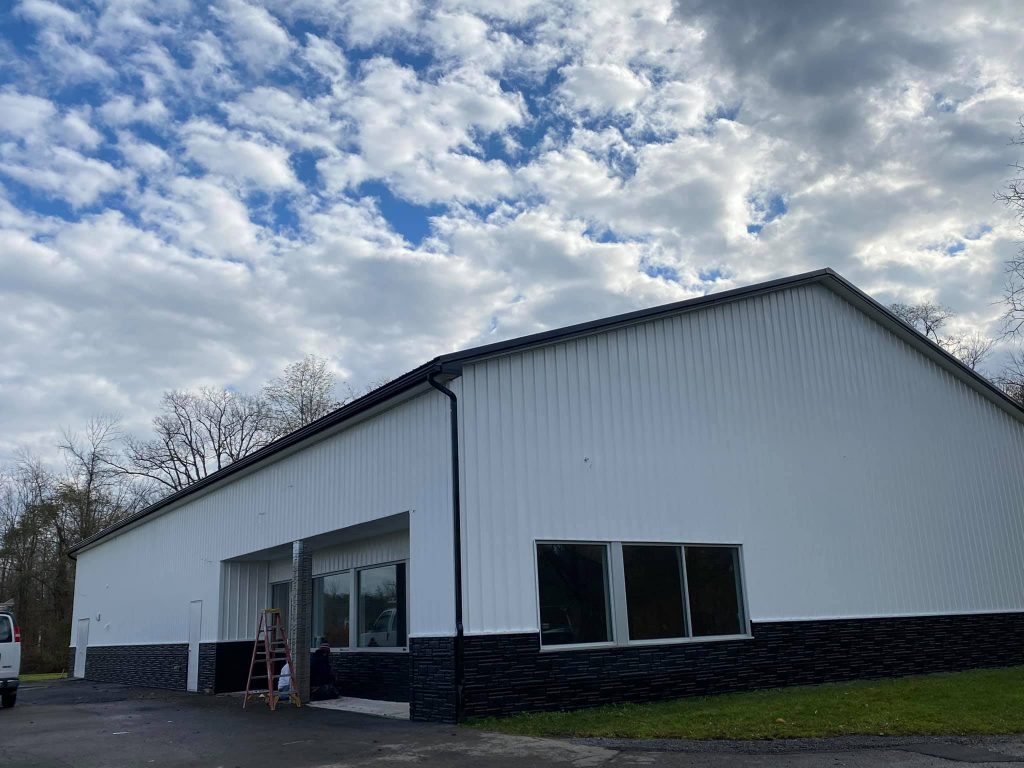 Doesn't it look great already?
We also had the lock rekeyed, the potholes filled, new lights installed, a grain bin brought in to be our space for clothing we sell, and soon the concrete floors will be acid washed and sealed.
Stay tuned because we have some really cool things planned for you in 2022!!
We are The Purple Painted Lady– your small business Annie Sloan provider. And small business is the backbone of our communities!! We are the ones in YOUR area funding your local Boy Scouts or Girl Scouts. We're the ones donating baskets and money to YOUR local charities. It is the local small business men and women of this country who know YOUR name! Not the conglomerates or Amazon's. Small business owners are there stepping up when their is a house fire to a local family or the food pantry needs a little extra or the middle school play needs a sponsor! Please kindly consider all of this when you purchase and if you have no one local who retails Annie Sloan Products … please – PLEASE consider giving The Purple Painted Lady your valued business. We have been here for 11 years providing this one on one 24 hour Chalk Paint® Concierge Customer Service for when you have questions or having problems. We care about YOU and your projects!! We are grateful for you and we need you…. We really need you! And hope you will continue being our customer. Grateful that Annie Sloan products, including Chalk Paint®, are only available through small local retailers. Annie Sloan is a passionate supporter of small business, Annie Sloan has chosen to distribute her paint this way to ensure that you receive the instruction, support, and inspiration that she would provide herself.
We are here to help you and appreciate you!