Annie Sloan's Chalk Paint® ~ "Emperor's Silk"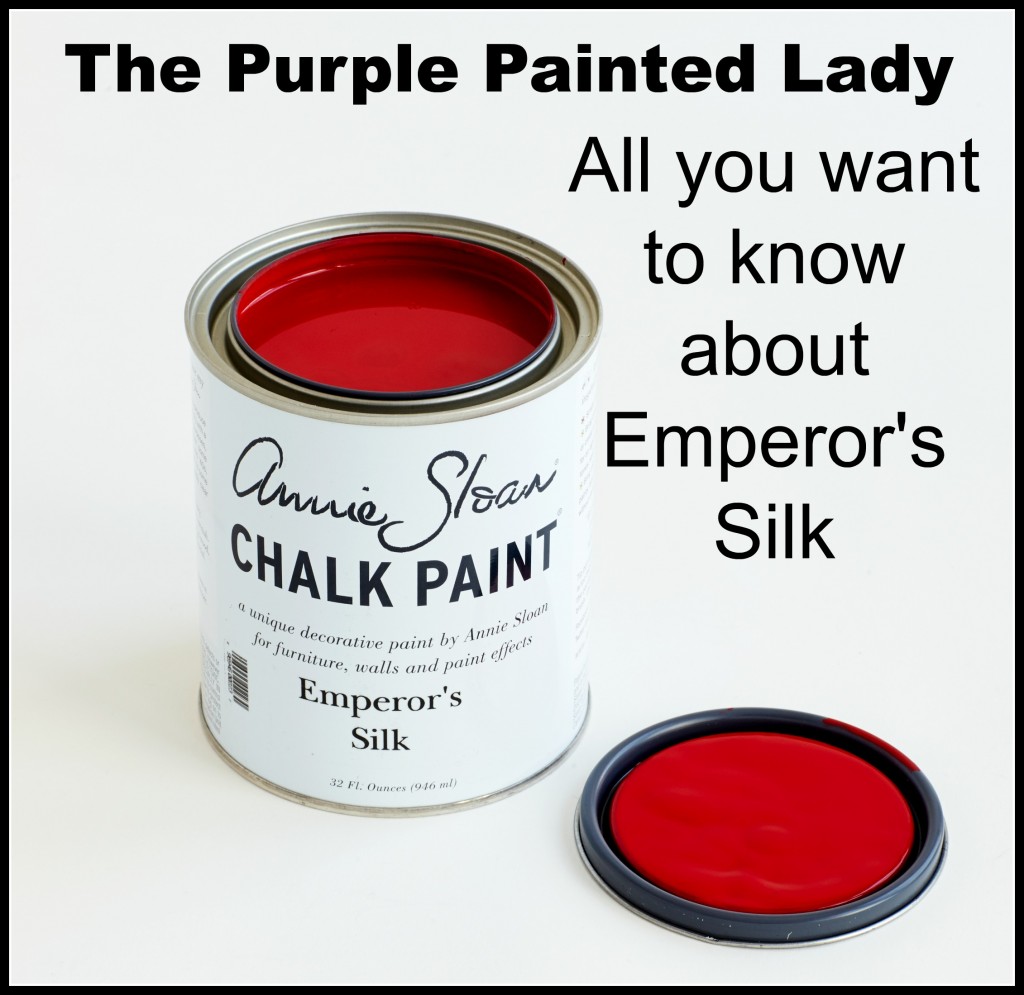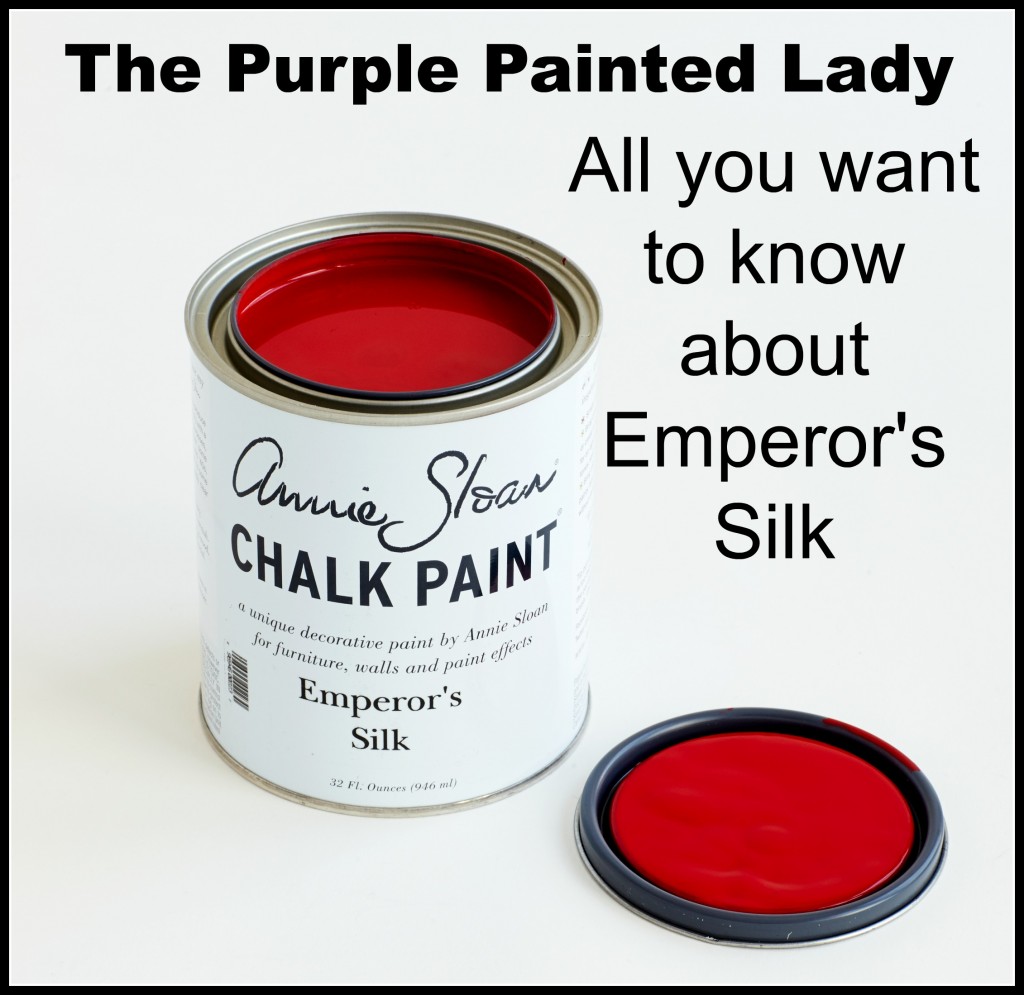 Visit our shopping cart HERE to order Emperor's Silk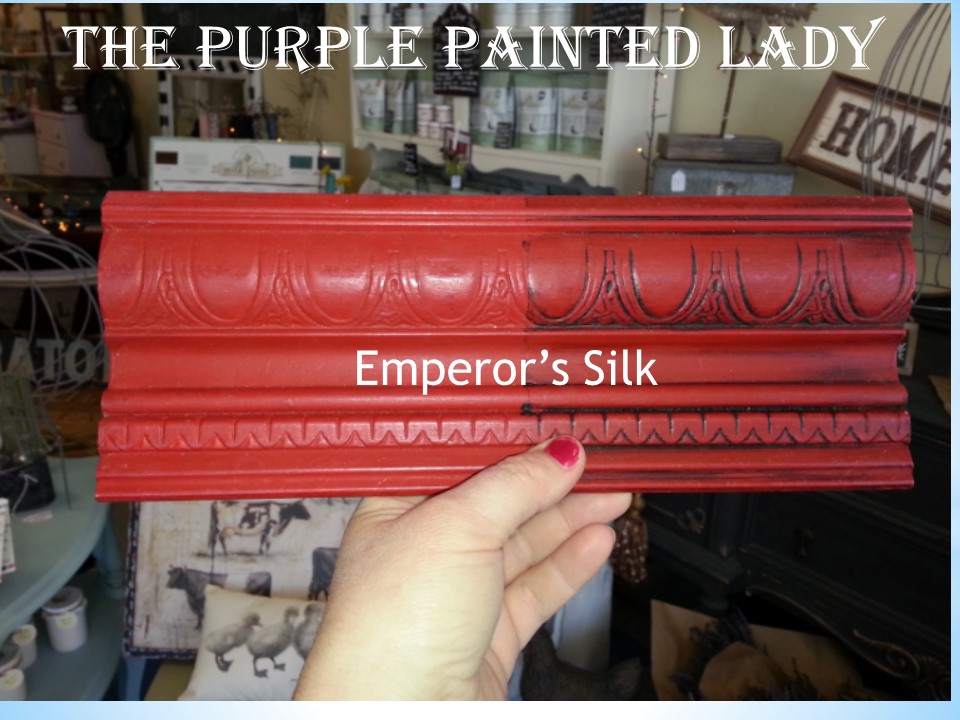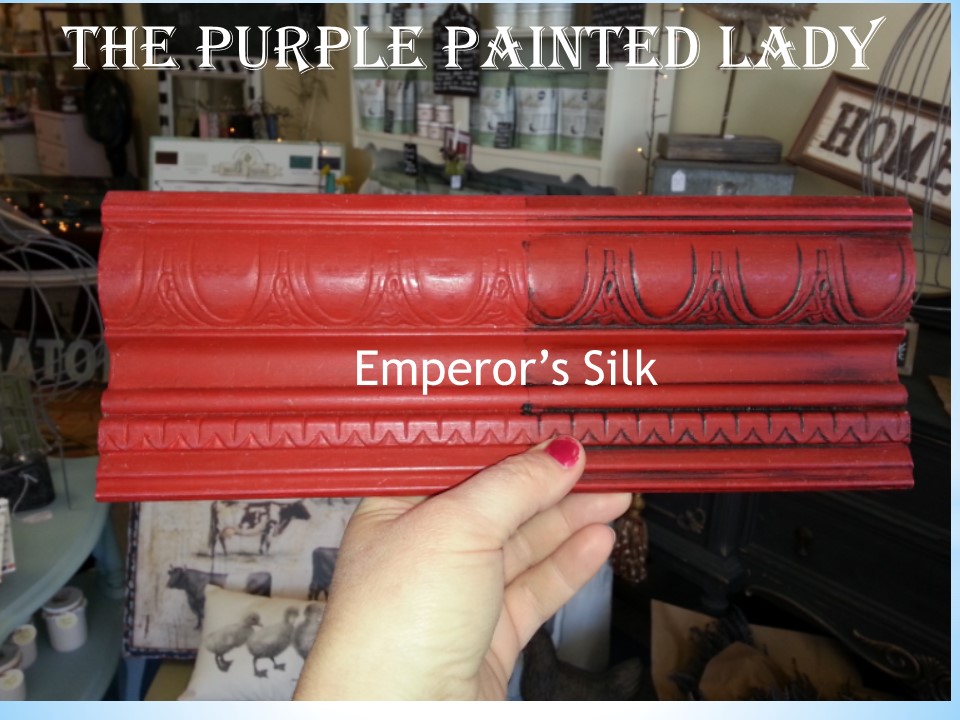 If you order paint on-line, it can be a bit intimidating since colors may look differently on your monitor (especially depending on the quality of it.)
When it comes to Annie's "reds" – I think there is enough of a contrast that it is pretty easy to understand and see the difference of them on-line. And typically – the photos you see are true representations of the color. But still- depending on the amount of light shining on a piece when a photo was taken – or filters used on a lens, it will influence how the color appears. So, when purchasing paint on-line- always look at a few examples of it (just google the color name) and also, feel free to contact The Purple Painted Lady and ask questions prior to buying.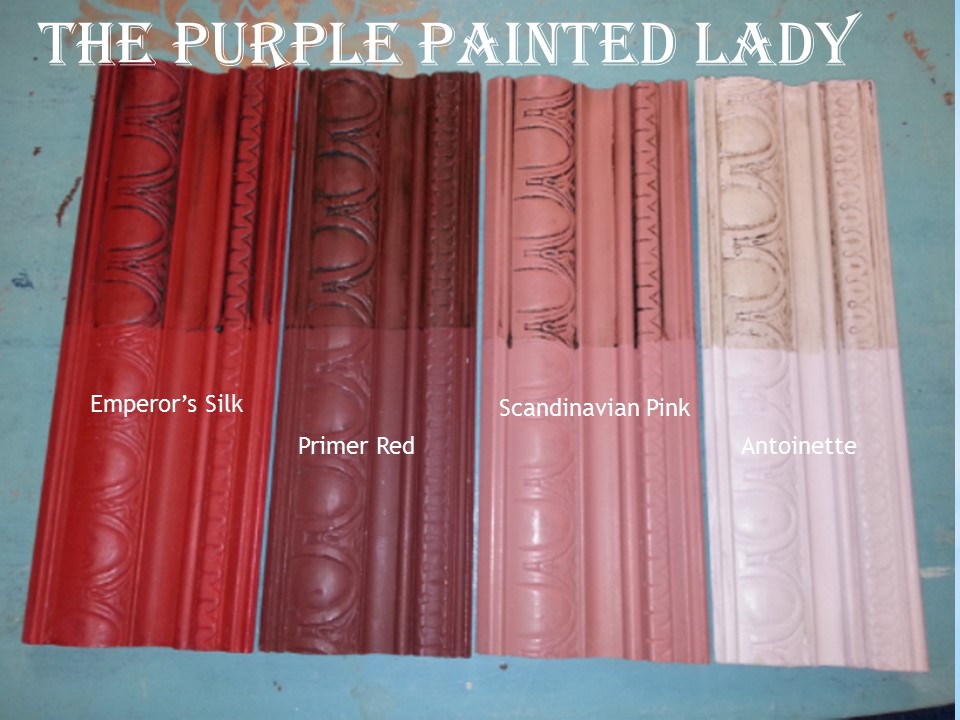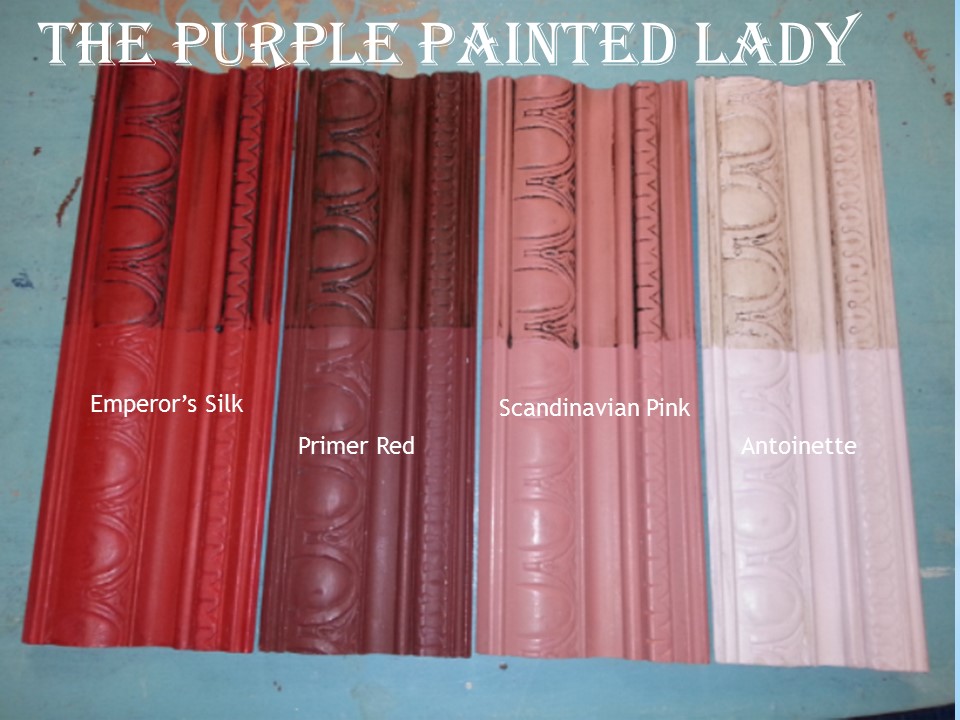 DESCRIPTION OF EMPEROR'S SILK:
With that said- today we are featuring Emperor's Silk! This is a bright red! Similar to the color of a Coca Cola can. Annie likes to say this bright pure red is like the red silk lining of a jacket, because of the way it looks. We love it used as an interior of a cupboard or drawer. It is the red -almost like a summer ripened tomato. Absolutely stunning. Add dark wax and you have a jaw dropping piece!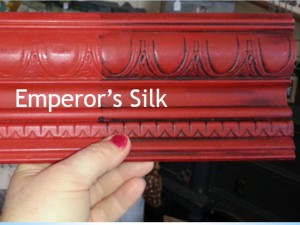 Since it is a primary color- it is a wonderful addition to your "painting pantry" because of all you can create when mixing it with other Chalk Paint® colors:
Coral color: Mix equal amounts of Pure White & Emperor's Silk and half amount of Scandinavian Pink for a pretty pink. Then to achieve coral add equal amounts of Barcelona Orange.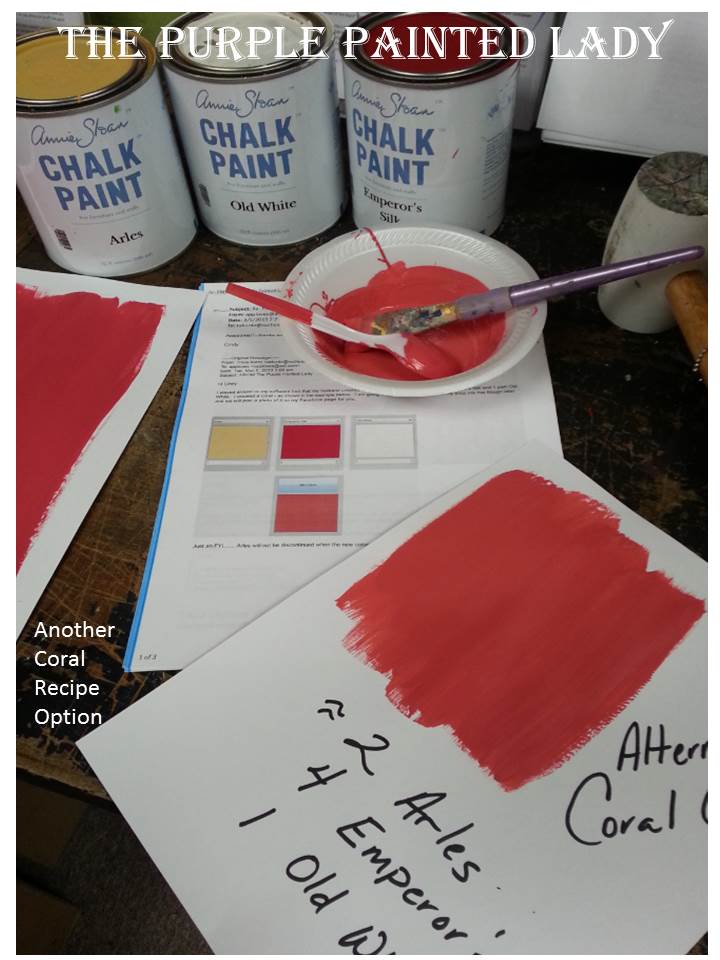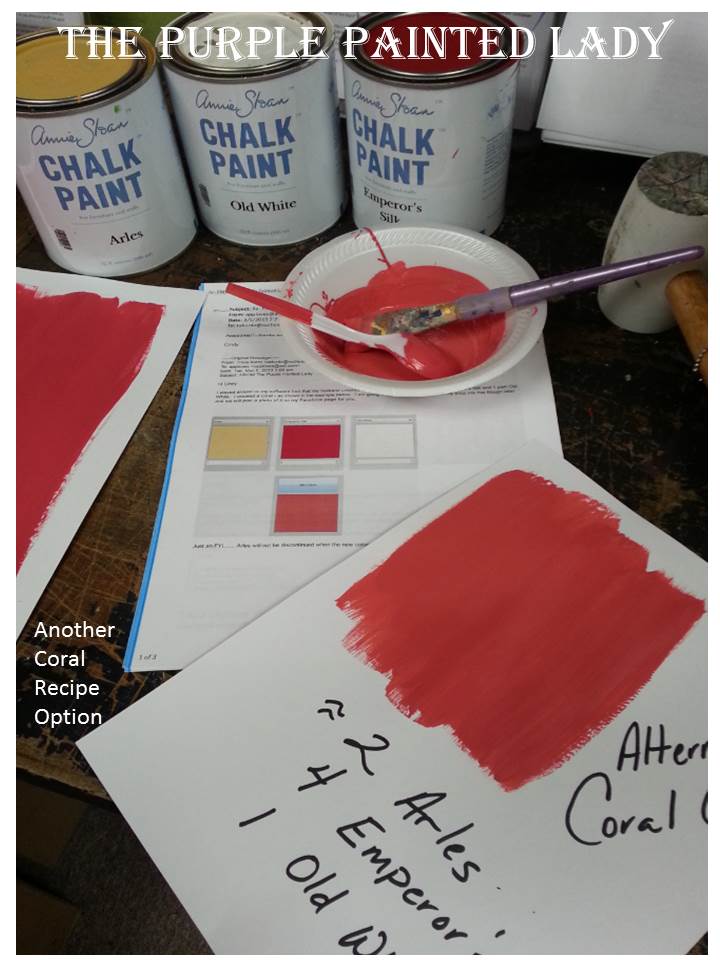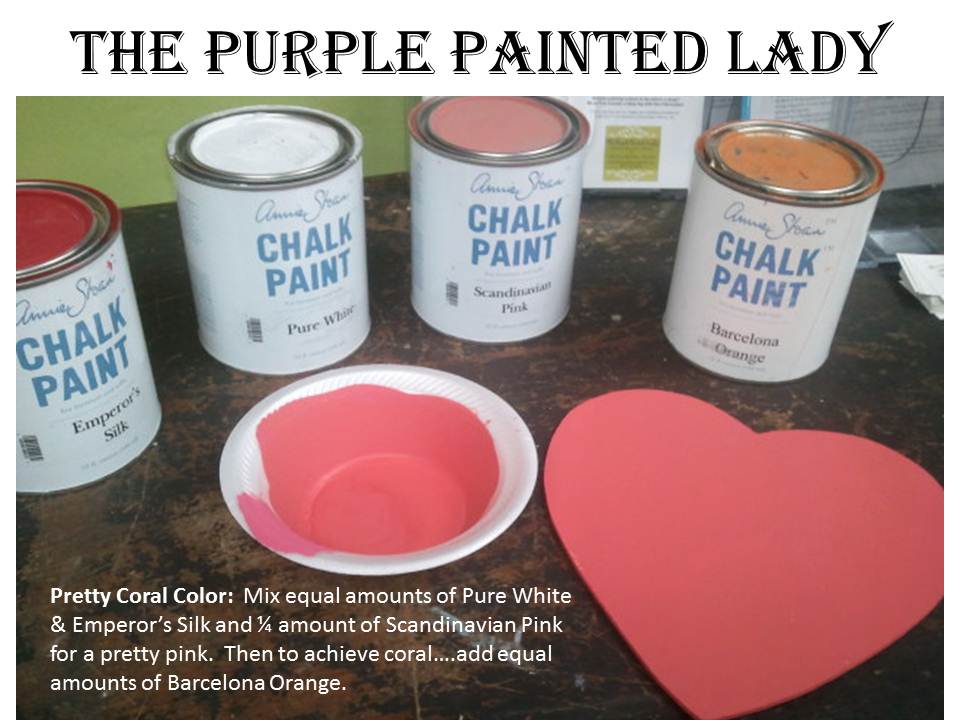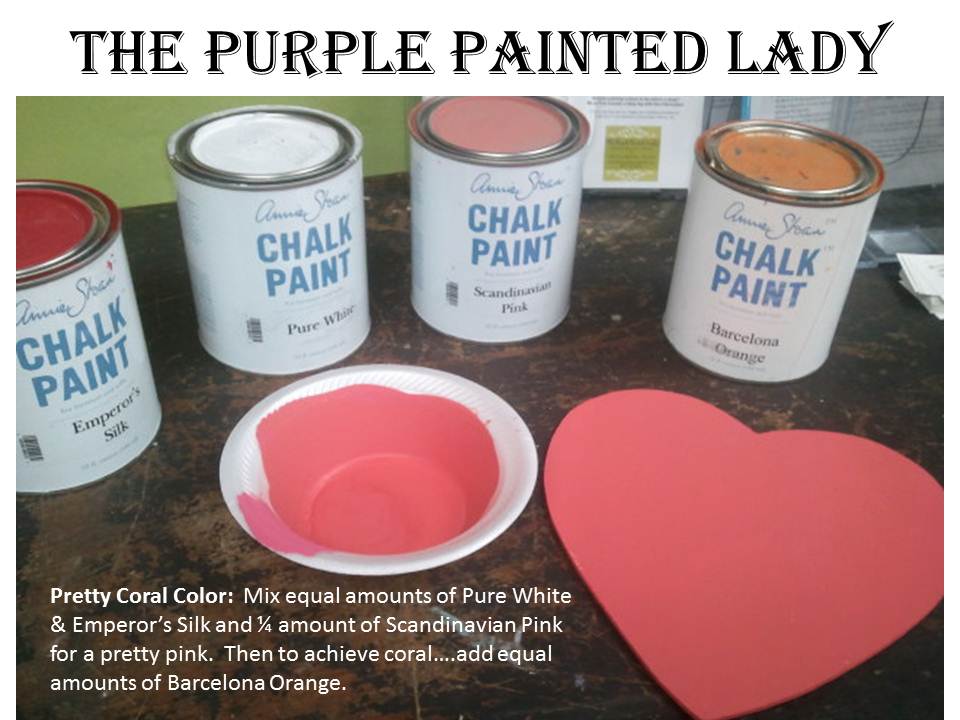 Baby Pink color: Mix a few drops of Emperor's Silk into Old White or Pure White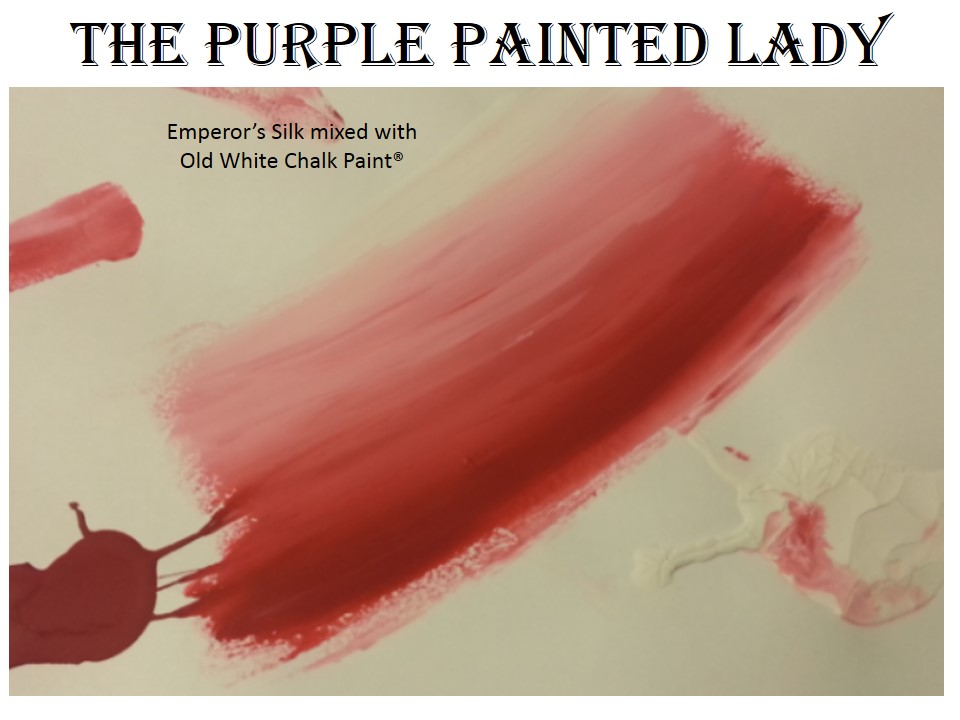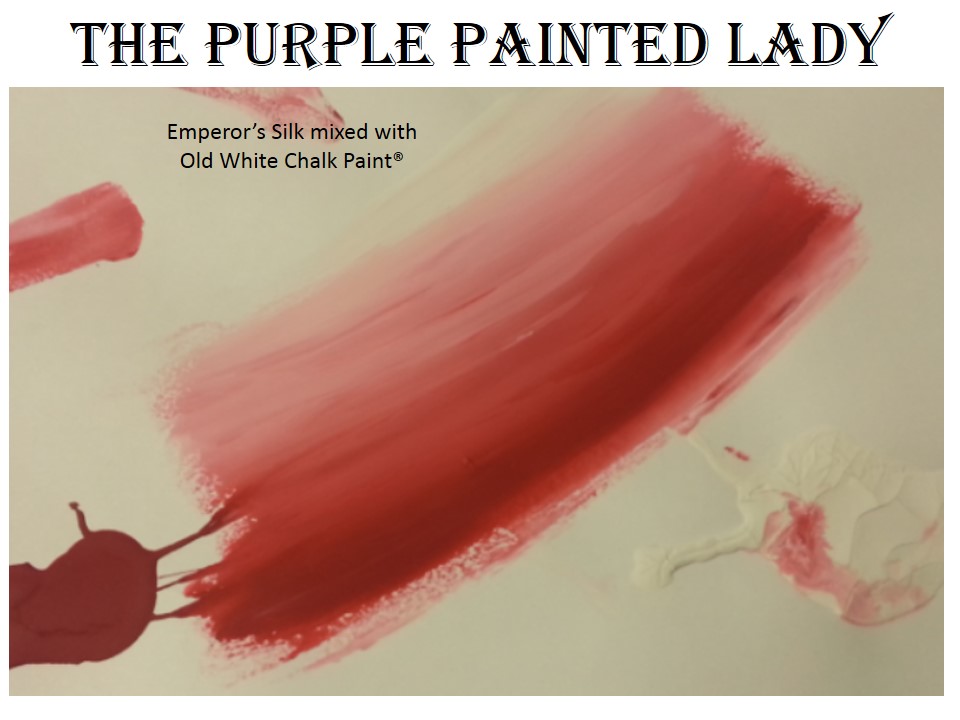 Berry color: Equal amounts Emperor's Silk and Emile
Dark Purple color: Mix equal amounts of Emperor's Silk with Napoleonic Blue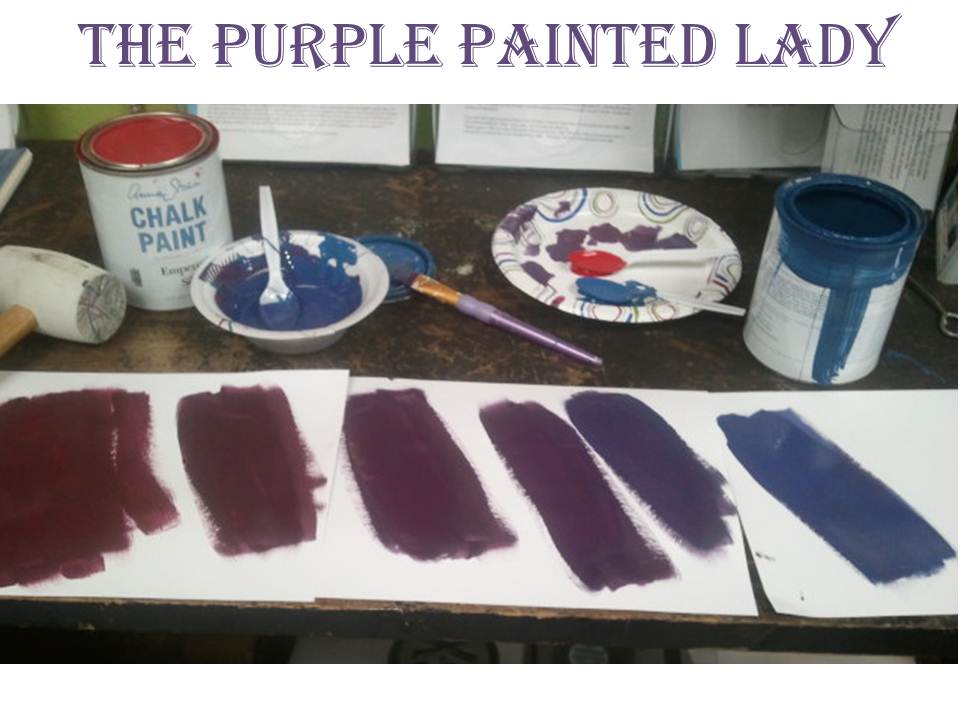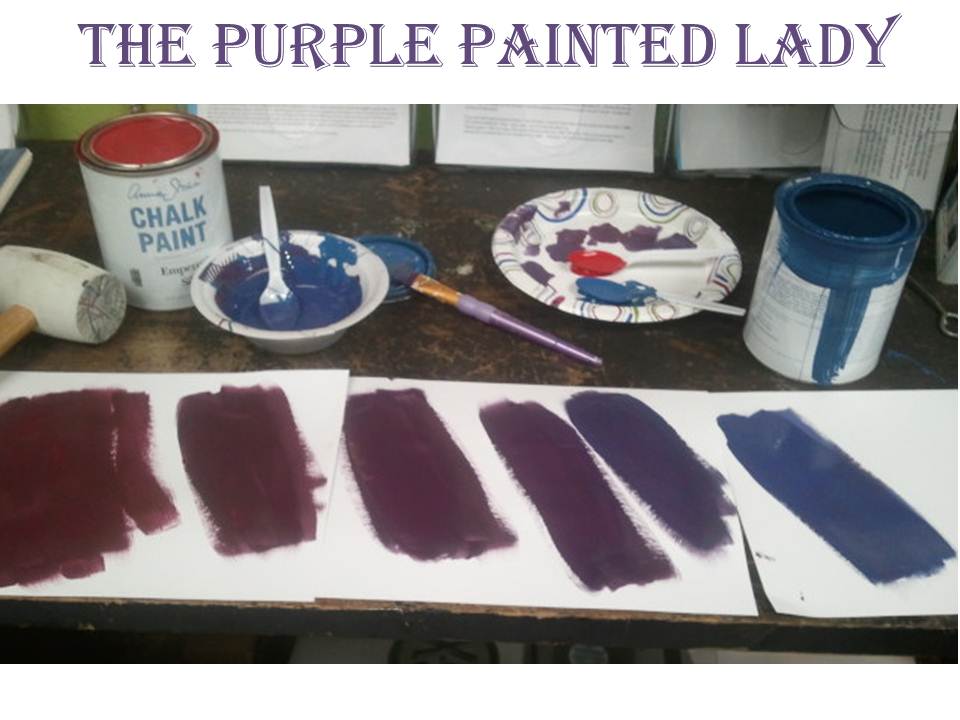 It is a great red if painting a Union Jack too!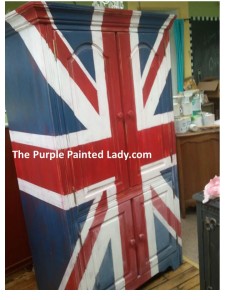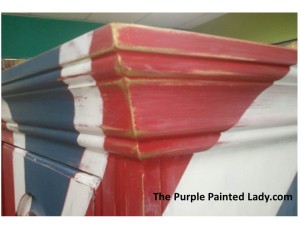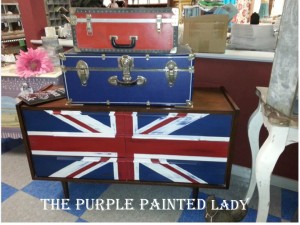 Now- another Chalk Paint® "red" color is Burgundy!
In October, 2014, Annie Sloan introduced this color to her palette of Chalk Paint® ~ …..it is …..Burgundy.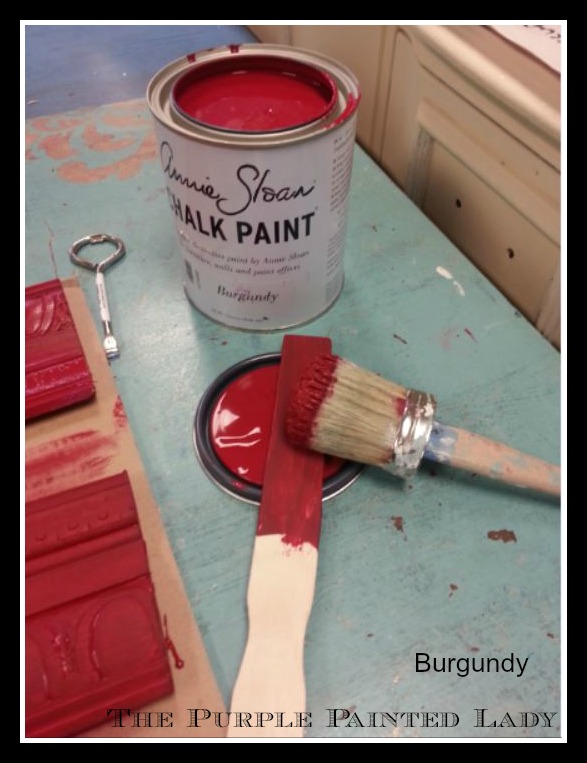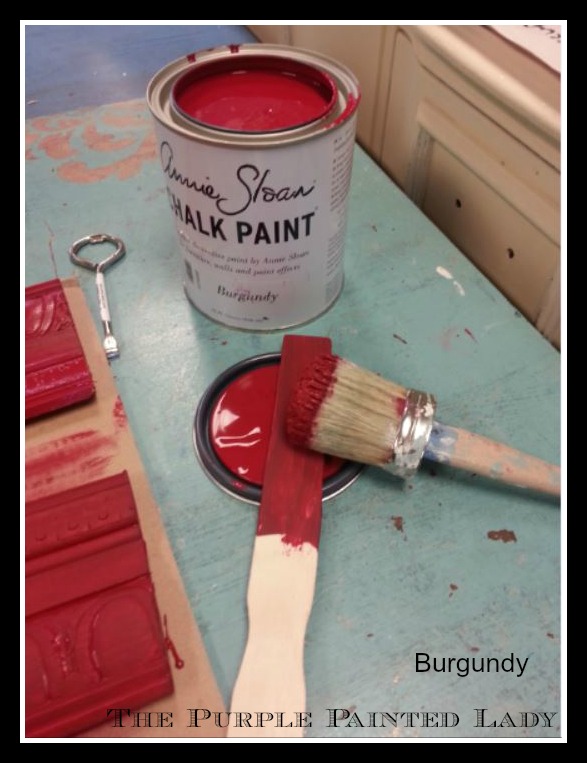 To purchase Burgundy – click HERE.
The Purple Painted Lady sells Chalk Paint at $34.95 per quart and ships same day!
The Purple Painted Lady has found Burgundy to be interesting, in that the color appears to be like a bright berry color when wet, but once dry, it deepens and is a significantly richer color. Check out the difference between the paint stick and the paint lid shown above.
We love this paired with both the clear and dark wax, but using dark wax deepens the color even more.
The images below shows it sandwiched between Emperor's Silk and Primer Red as to understand the difference between them. Annie Sloan defines this color as a rich deep warm red the color of dark cherries. Most of Annie's colors are 18th and 20th century inspired but this one comes from the 19th century when the discovery of Alizarin Crimson made this color possible for the first time to a large number of people.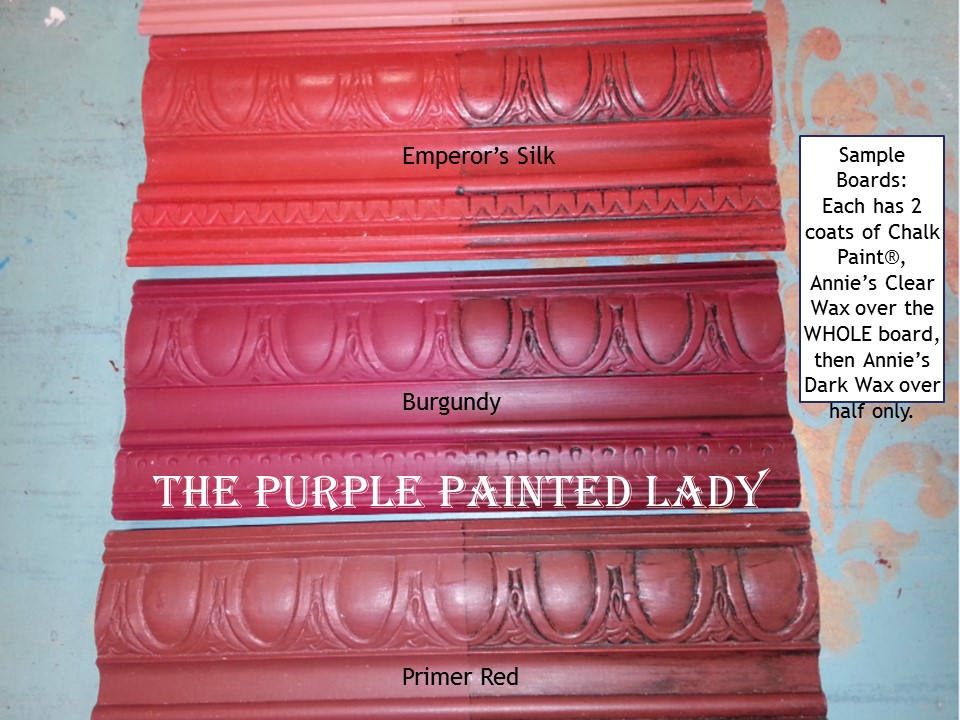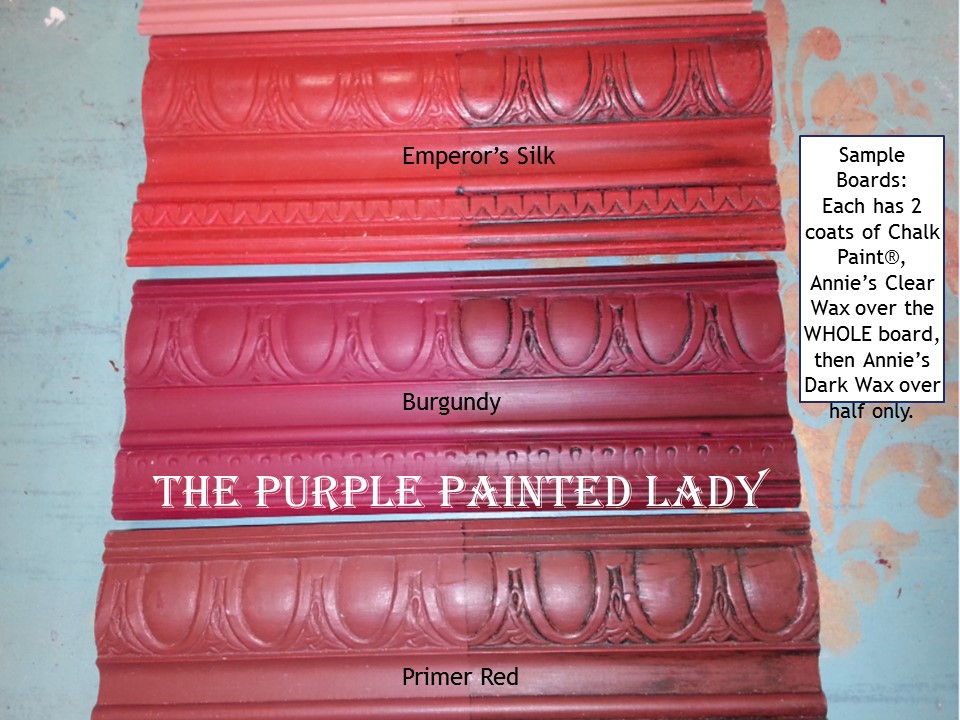 Burgundy is a wonderful color to try mixing with others you may already have. Make a deep purple by mixing Burgundy with Napoleonic Blue Chalk Paint® by Annie Sloan. On the left of the image, can you see how the Burgundy dries darker and deeper compared to when it is wet?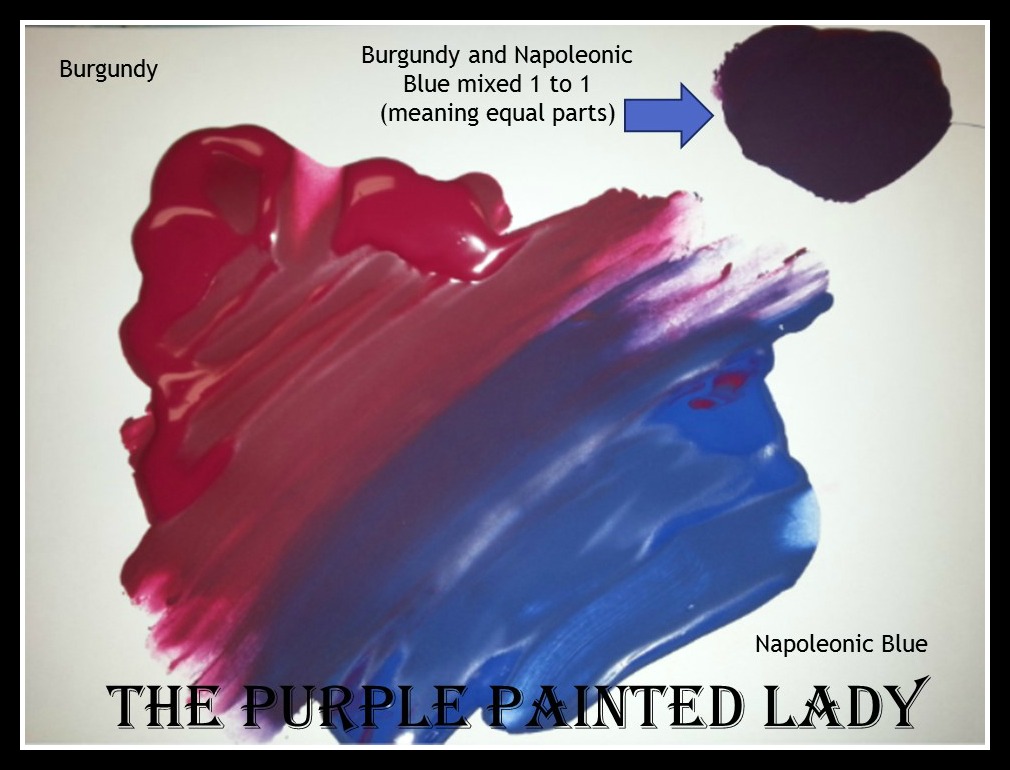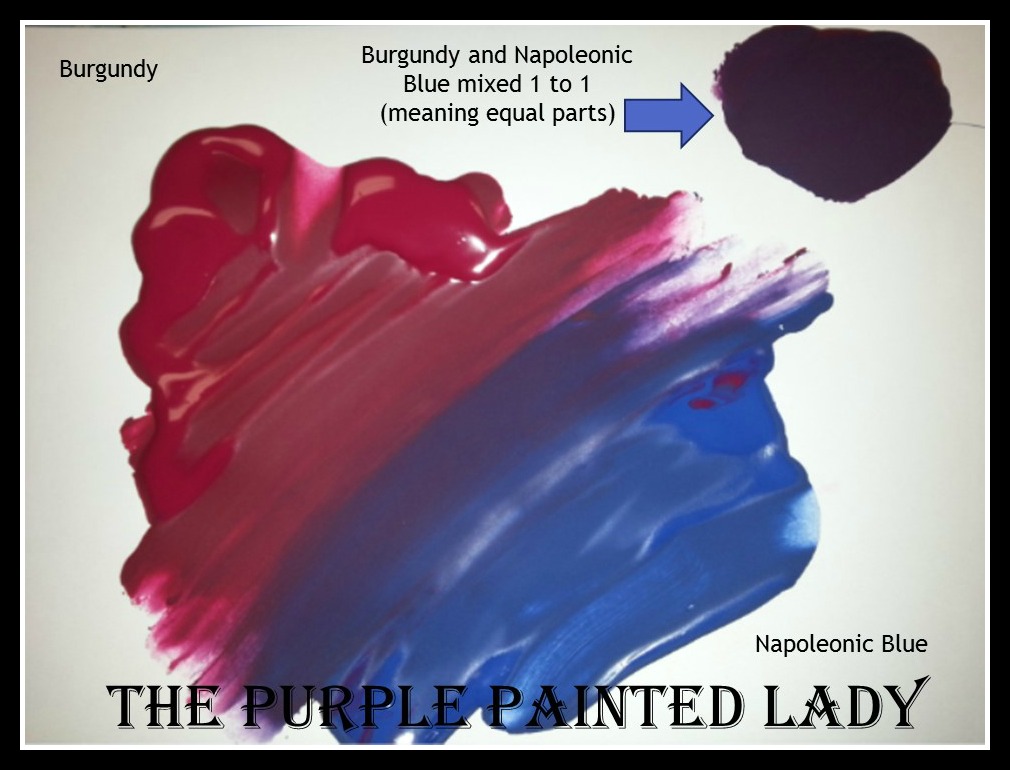 MORE EMPEROR'S SILK CHALK PAINT® EXAMPLES BELOW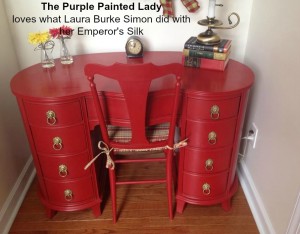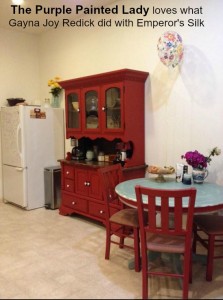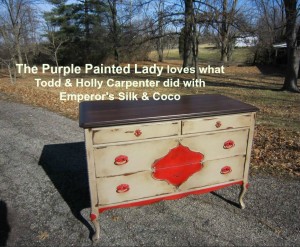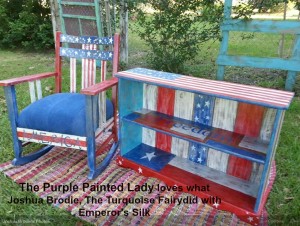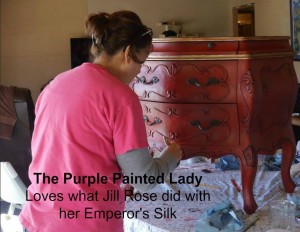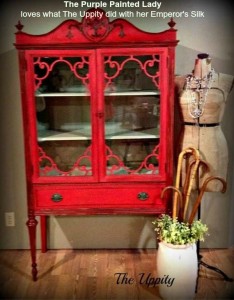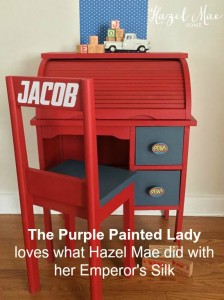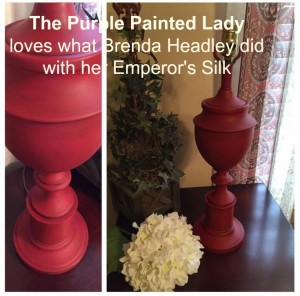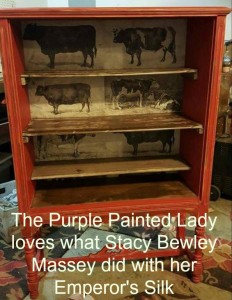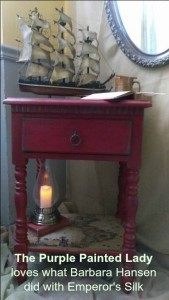 Please visit our website if interested in ordering Chalk Paint®. $34.95 per quart, low/flat rate shipping and it always ships same day!

In fact- there are many reasons we think buying through us is the best. Read THIS little post about what sets The Purple Painted Lady apart from the rest.
To visit our on-line store- click HERE.
Lastly, we share a lot more information to help you get the most functionality out of your Chalk Paint® on our Facebook page. Consider checking it out by clicking HERE. While there- kindly consider LIKING us.
Thanks again,
Tricia Migliore Kuntz ~The Purple Painted Lady ~
Design/Consulting, Kitchen Cabinet Refurbishing, Custom Painted Furniture, Chalk Paint® & Miss Mustard Seed Milk Paint Retailer & herRochester Blogger
PHONE: 585-750-6056
Come visit us:
At our MAIN STORE at 77 West Main Street in Macedon, NY 14502 OR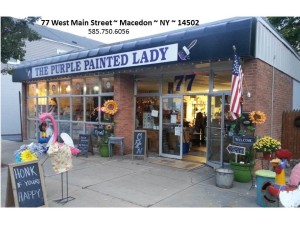 3200 West Ridge Road in Rochester, NY 14626 (The Shops On West Ridge) OR
Our Syracuse, NY location in Baldwinsville is 1 West Genesee Street, 13027 (Look for The Savvy Chick)