The Purple Painted Lady has been a passionate retailer for Chalk Paint® decorative paint by Annie Sloan for almost 8 years now, and I am still amazed daily by the transformations all of you create using this very special paint!
I would like to introduce our customer Alexandra who has a beautiful farm called El Portal Andaluz. They are a small and private equestrian farm to magnificent stallions that are available for photo shoots. I have worked with Alexandra and the attention to detail at El Portal Andaluz is so finite…every single aspect will amaze you!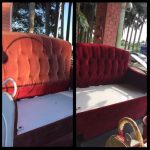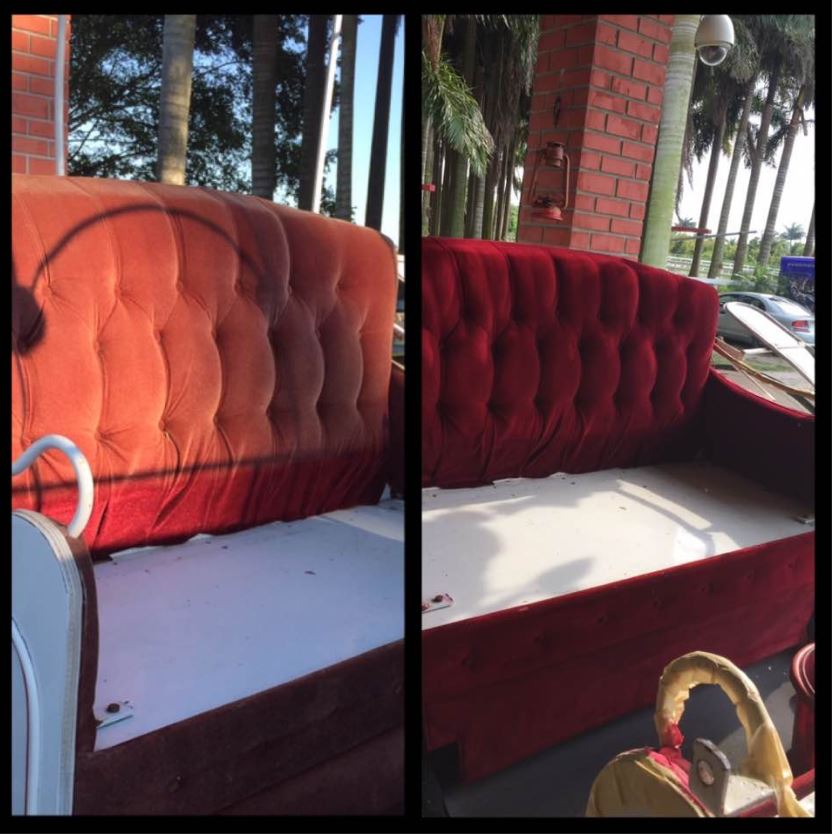 The farm has (PRE) Andalusian horses at Stud. Outstanding conformations, excellent manners & a heart of gold. They request that you contact them for your next sire or video/photo rentals. Here is an example by what I mean in regards to impressive and breath taking!: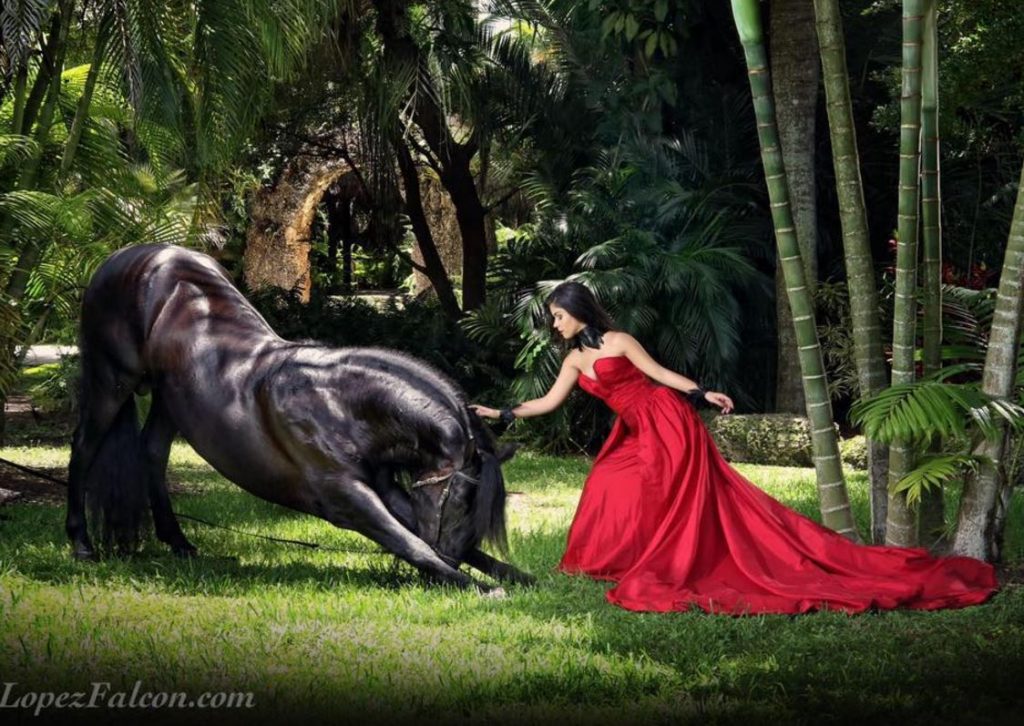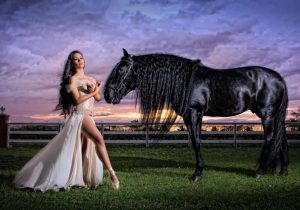 Okay- it is hard to follow something so magnificent like these horses, but I did start this post to share Alexandra's transformation using Burgundy Chalk Paint®.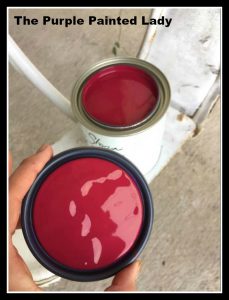 Aleaxandra has a vintage horse carriage where the velvet seats have faded and lacking in color. Using the Burgundy Chalk Paint® she truly resurrected the seats and is extremely happy with her results. What do you think?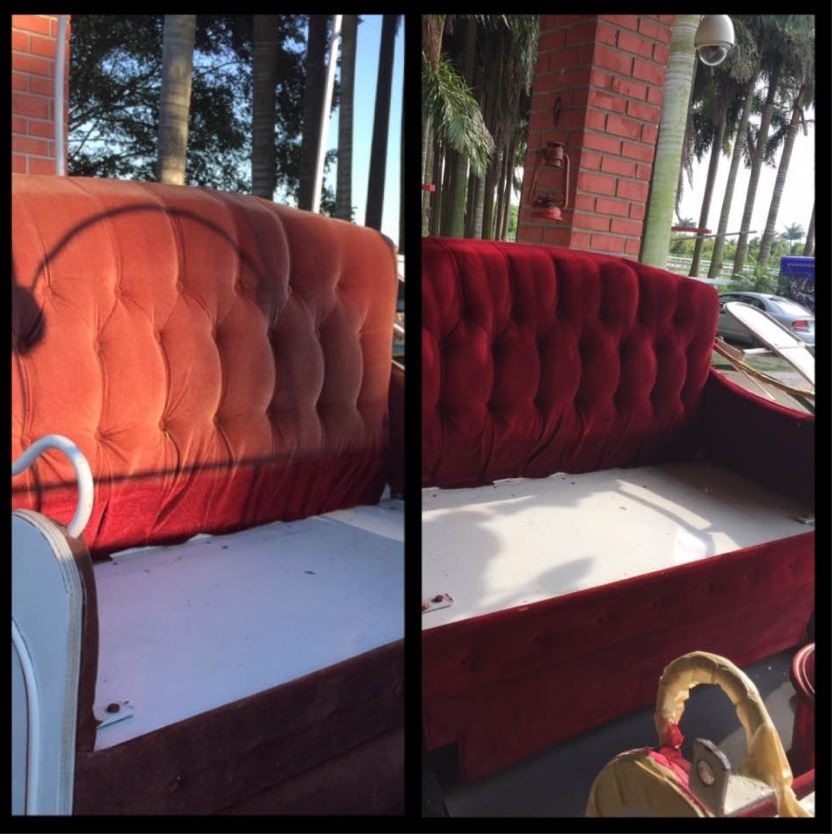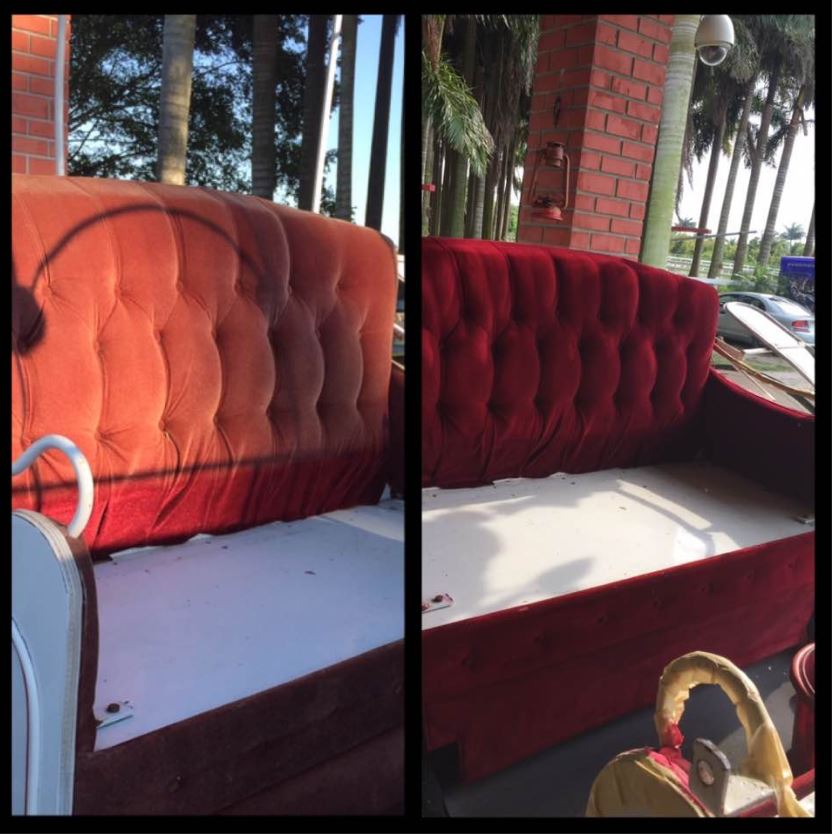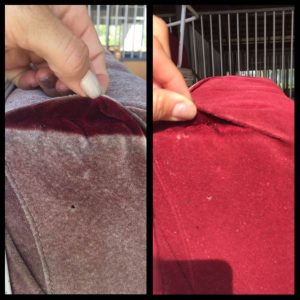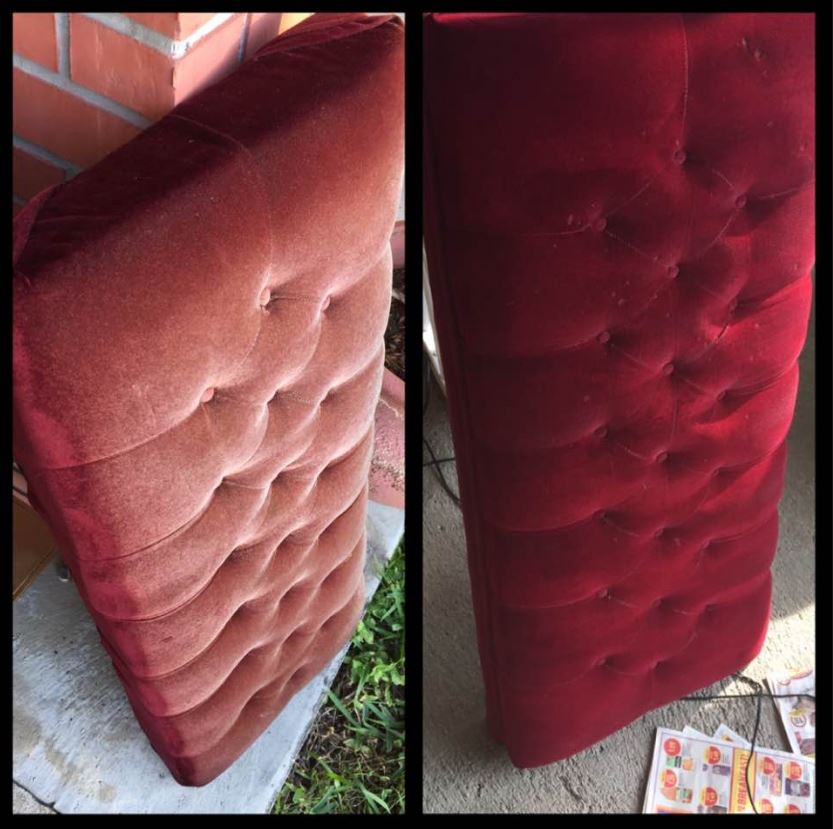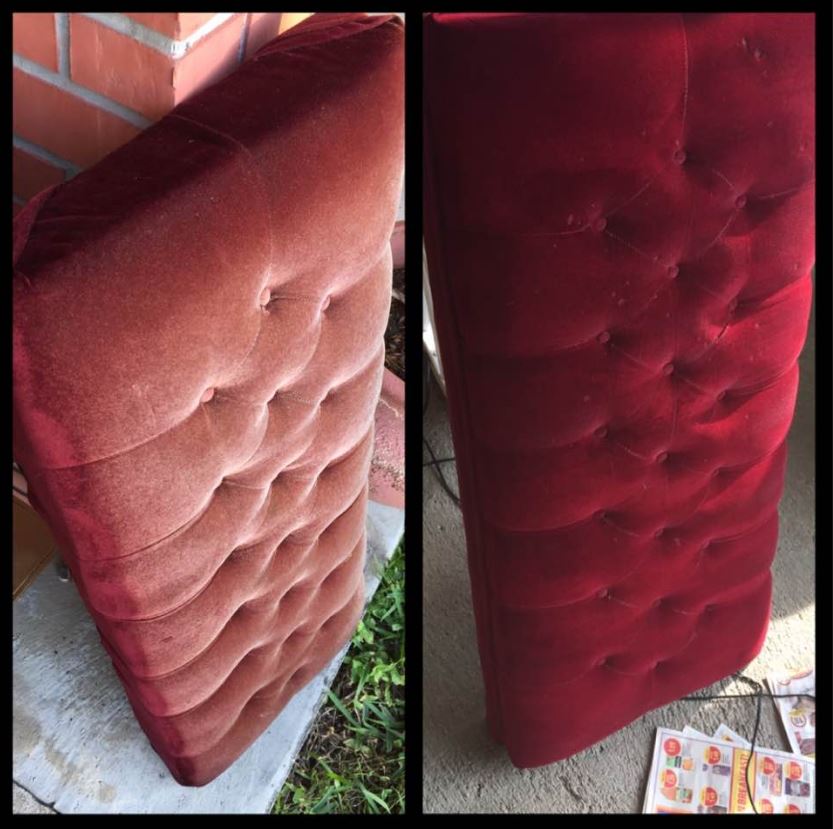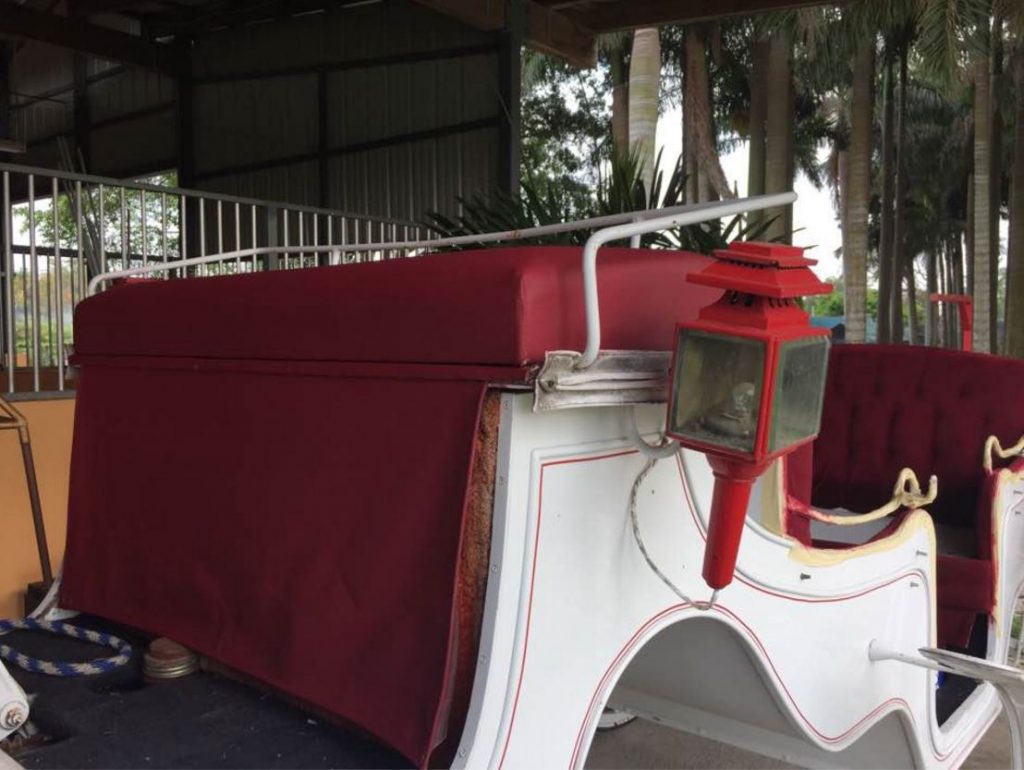 Impressive? Heck, yes!
Okay- now on to the technical side of it all.
Chalk Paint® is both an interior and exterior grade paint. For outside uses, we do not recommend the wax. This carriage will be sitting under a portico also…not that it has to, but being that it is vintage- it does.
DESCRIPTION OF BURGUNDY CHALK PAINT®:
As you can see by the above photos, the existing velvet was faded but still in good condition. Alexandra chose Burgundy Chalk Paint® to resurrect the cushions. Annie Sloan defines this color as a rich deep warm red the color of dark cherries. Most of Annie's colors are 18th and 20th century inspired but this one comes from the 19th century when the discovery of Alizarin Crimson made this color possible for the first time to a large number of people. It is now one of the classic colors used in particular for neo-classical painted furniture.
The Purple Painted Lady has found Burgundy to be interesting, in that the color appears to almost be like a bright berry color when wet. But once dry, it deepens and is a significantly richer color.
MATERIALS NEEDED:
Burgundy Chalk Paint® by Annie Sloan

Not in love with your furniture any more?
Instead of tossing it and buying new right away- consider painting it using Chalk Paint® decorative paint by Annie Sloan, like my customer's Karen and Roxanne have (and many others!)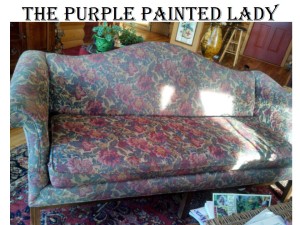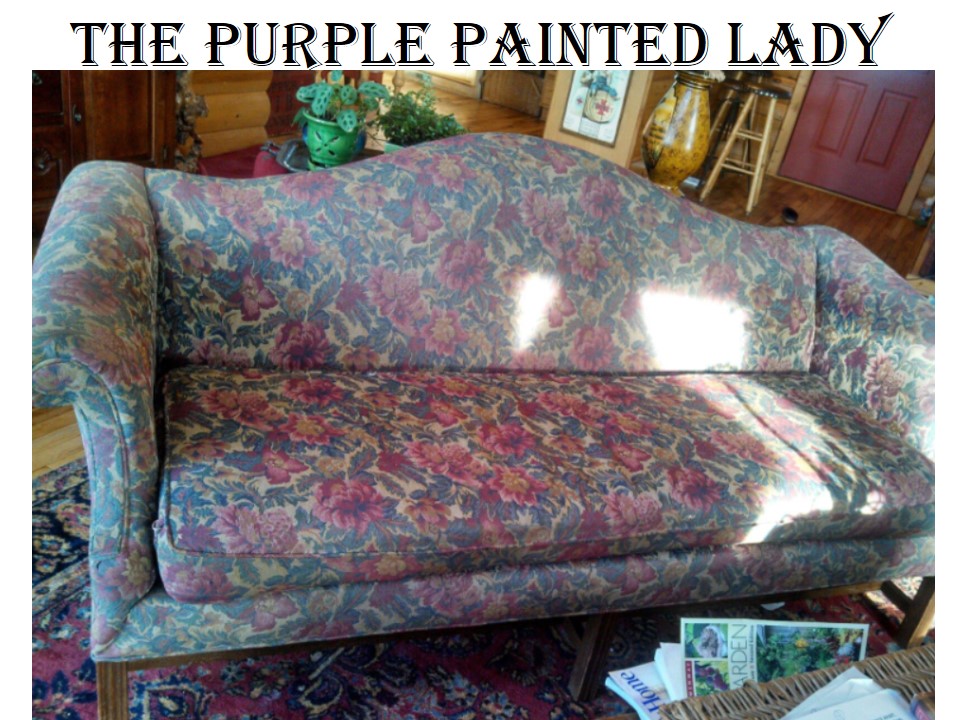 It does NOT matter if the furniture is:
fabric…velvet, brocade, leather or vinyl. Chalk Paint® will transform it…resurrect it…..and make you re-love it!
Keep in mind however, painting fabric will change the feel of it. Since you are not dyeing the fabric- it will have a stiffer, firmer feel. So, although many, many people have done this. Do a test spot in an inconspicuous spot and feel it before painting the whole thing!
Chalk Paint® is absolutely amazing in all it can do and when it comes to painting furniture- which when it is fabric furniture, it is similar to dying it. The Purple Painted Lady has done this herself and has had so many customers do this also. In fact, one customer of ours, Teresa at Lou's Back Door Consignment in Fairport, NY had an old style couch. You know the kind with the ruffle pleat that goes all the way around the whole base. She painted it- and cannot stop raving about it!!! (Check out her Facebook page by clicking on the business name above and consider giving it a LIKE)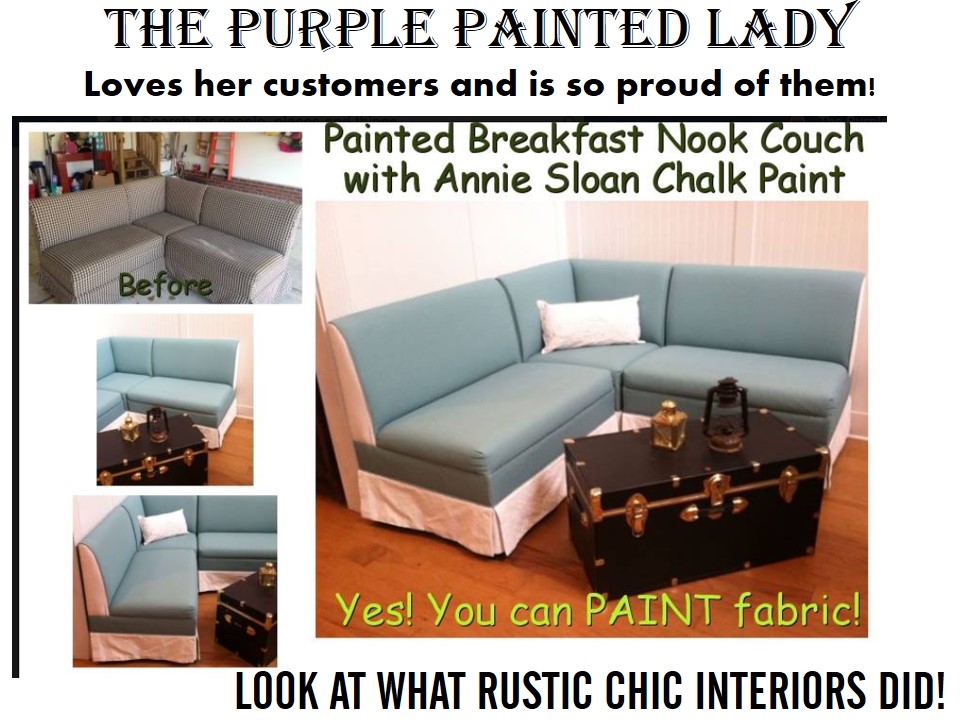 Keep in mind that if the fabric on your furniture has a heavy textured pattern, Chalk Paint® will change the color of the fabric, but it won't hide the pattern.
Check out this beautiful transformation by Erin at The French Marketplace. In order to get the stripes nice and crisp, she used "Frog Tape." She finds that it works really well to achieve a nice, crisp line with no bleed through. Also, she made sure to burnish the tape really well to ensure good adhesion. When she came to the cording, she was careful to make sure that the tape was tucked completely around the cording securely. And that was it!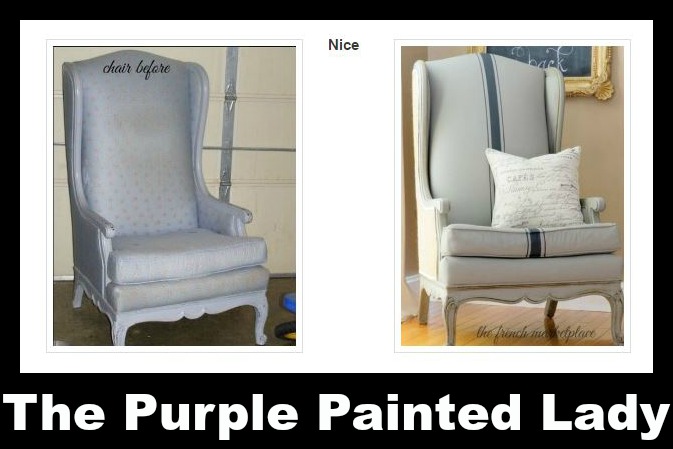 Nice Before & After, huh?
Here is another by Lizzie White Vintage Chic! If you stop by their Facebook page- tell them The Purple Painted Lady sent you. : )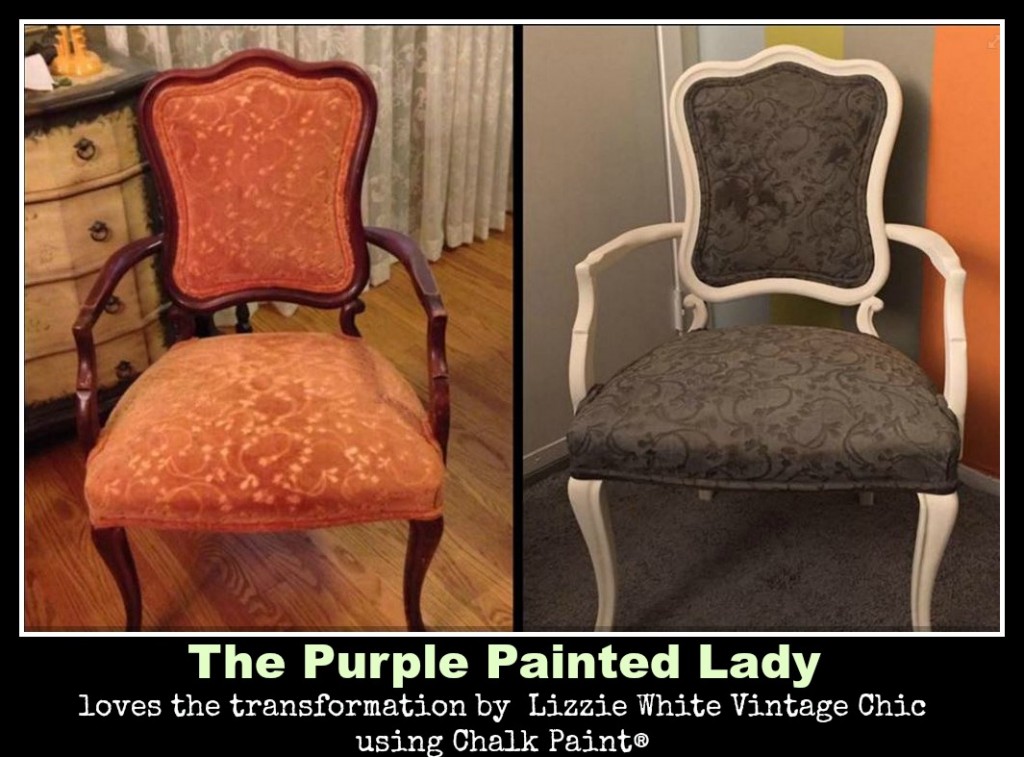 HOW MUCH PAINT WILL I NEED?
When calculating paint needs- keep in mind that painting fabric is very different than painting a hard surface. Fabric will absorb the paint more. You will use more paint covering fabric that will absorb and suck up the paint, compared to painting a wood dresser. You will most likely need to apply two full coats – even a possible- third in specific areas pending the color you chose.
CAN I SAND THE CHALK PAINT® ONCE PAINTED ON MY COUCH?
Yes! Use 300 grit sandpaper after you have applied a couple coats and lightly polish the paint. It will soften it dramatically- but NOTE it will create dust. So, wipe that off with a towel before applying your clear wax. Also- stay away from edges or corners since it is an angle- you could break through the paint and show the real fabric beneath.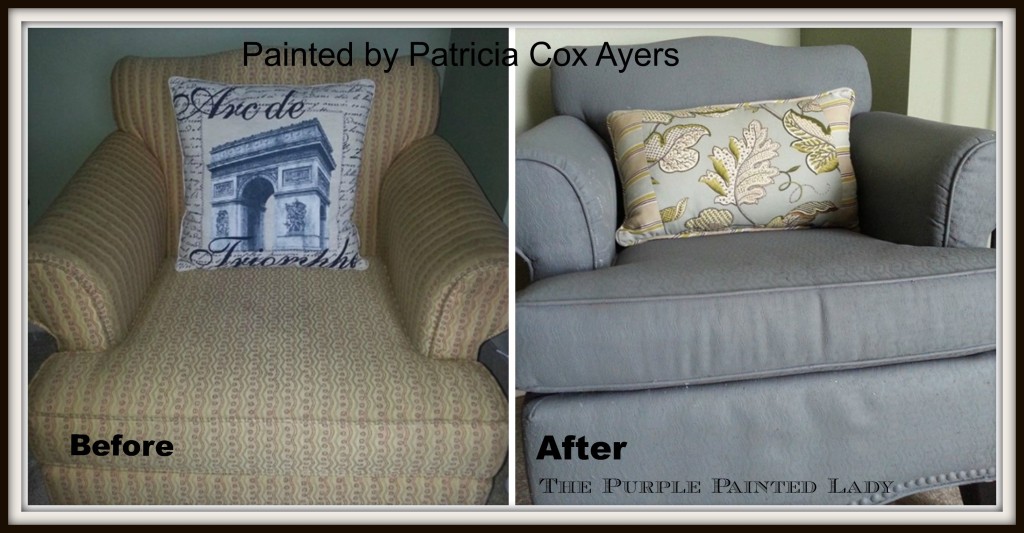 LAYING THE KNAP IN YOUR FINISHING STROKE:
When painting velvet that has a heavy texture, make sure to lay the knap in the direction you want it to be once dry with your paint brush in your final, finishing stroke. Meaning, when initially painting, you may approach the fabric surface from different directions with your brush….but before moving on to a new area to paint…with your paint brush…stroke the surface so the knap lays consistently and smoothly in the same direction.
PAINTING LEATHER?:
Make sure to read this post HERE after this one!
Perfectly imperfect/Hollywood Regency Glam? My customer, Maria Antonieta wanted to change a dark – traditional leather & wood chair into "Hollywood Regency Glam." She used Chalk Paint® by Annie Sloan in Pure White and Silver French Gilding Wax. Maria wrote me, "A lot of work, the leather cracked a little (not perfect as all the blogs I read online) no matter the paint, technique,etc)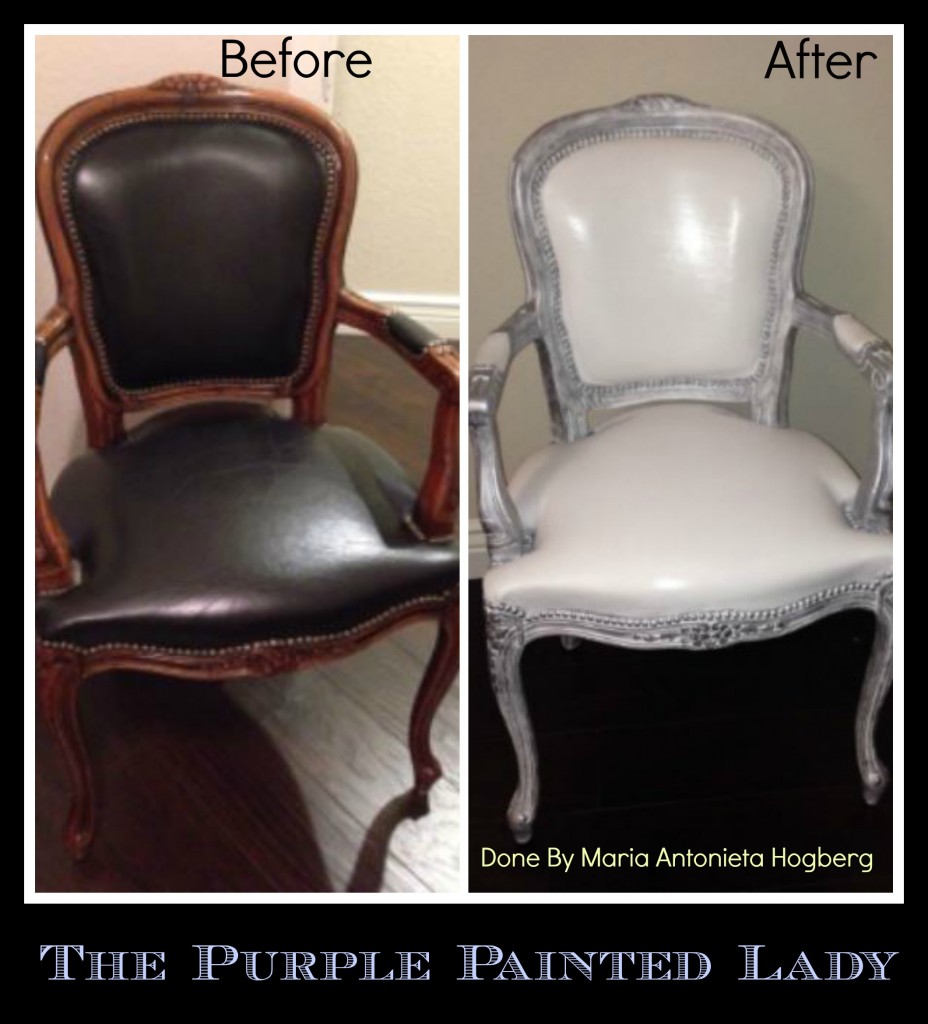 Maria wrote, "The chalk paint is a good paint but not as perfect finished as expected. (on leather) Good enough. But the gilding was the magic. LOVE IT….Love the effect !"
Why am I sharing this?
Because this is Maria's true outcome. Often Chalk Paint® works perfectly and beautifully. And although Maria had a little crazing- this chair was transformed to blend with her style versus having to buy a new one. What do you think?
DID YOU PAINT LEATHER TOO THICK AND IT CRACKLED?
If you did not thin your paint at all – or enough, you may end up with a crackled look. This may help you. Try sanding the paint softly with some 300 or 400 grit sandpaper. In this step- make sure to be careful not to sand the edges or corners since you may break through to the actual leather. Again- stay away from the edges so you do not accidentally get a distressed look by wearing thru the paint.
And lastly, if interested in purchasing product on-line- check out our on-line store HERE after reading this post. We offer awesome customer service and the lowest flat rate shipping and…(drum roll please!) …… we ship the same day you place your order! (small print disclaimer – we ship same day as long as your order is placed before our UPS guy has come) But if you visit our FACEBOOK PAGE and look at our customer reviews- I think you will get the hint that we are super fast in turning your order around and we really care about our customers!
Now..after stirring up all of this excitement I need to share…..that Chalk Paint® is amazing- but it is not a miracle…so always do a test in an inconspicuous location if you are hesitant. What do I mean by this? I certainly do not want to burst the bubble, but I often share with my customers that some people "use" their furniture and then,..there are some who "abuse" their furniture. If you have four 120 pound Great Danes who like to play and jump on the furniture coming straight in from outside with muddy paws…this painting technique will work, but I would not guarantee it for years of use. Ok? For the majority of us who sit on our furniture and watch TV, take naps, read stories to our kids and yes, have pets- …you will love this as an alternative option.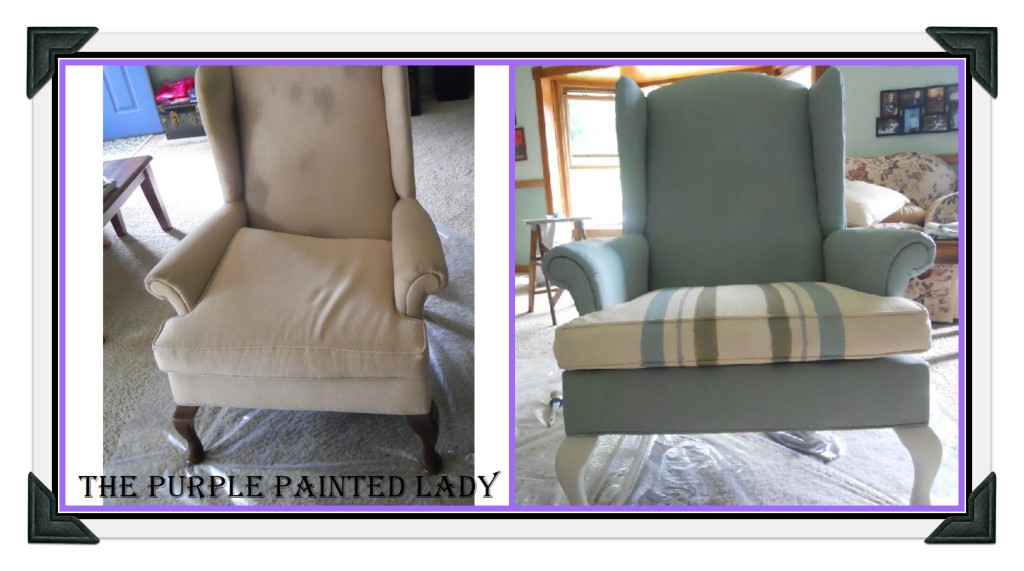 PROCESS TO PAINT YOUR FABRIC OR LEATHER FURNITURE:
1. If painting a chair or couch, you will need:
* Drop cloth
* Chalk Paint® decorative paint in the color of your choice! Depending on your project- you may need more than a sample pot. Keep in mind, fabric will suck up paint where a wood dresser will not.
* A natural bristle paint brush …We love Annie's SMALL Brush because it seems to get the Chalk Paint® in all the knooks and crannies best!
* Annie's Clear Wax for INSIDE furniture
2. Make sure to have a plastic drop cloth beneath your furniture.
3. It is important that immediately prior to painting the fabric- that you get a spritz bottle (like an old Windex bottle.) Fill it with water and mist your fabric. You want the fabric to be moisten and definitely damp- but not dripping wet. This will create a conduit for the thinned Chalk Paint® to be sucked in and basically – in a way – stain or dye your fabric. Think of it this way…your paint is just NOT sitting on the surface!
4. I strongly recommend using Annie's SMALL paint brush when painting fabric! It will make your project so much easier, versus using a traditional flat/straight cut brush.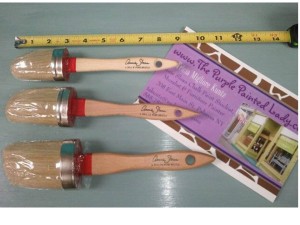 5. Thin your Chalk Paint® with water. So, whatever color Chalk Paint® you are using…you can either:
A. Pour some in a separate container and thin it slightly with water. I would consider adding about 30% water to whatever amount you have. If you do not thin your Chalk Paint®- due to it being a thicker paint- it may crackle a little. (in fact- it WILL PROBABLY crackle) The crackle look is only aesthetic. It should NOT compromise the paint sticking or adhering! Again….this does NOT jeopardize the adhesion ability of the paint and actually gives the look of leather or crocodile skin. Many of my customers love a chair that I did in my shop over two years ago like this!
OR
B. If you do not think your Chalk Paint® by pouring some out into another container and mixing water directly in to it…some people will take a plastic cup filled with about a 1/4 cup of water. Dip your paint brush into your paint, then quickly dip the tips of your brush into the water. Then paint! Make sure to position your paint and water close to your project- so you do not drip any on the floor.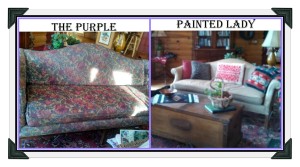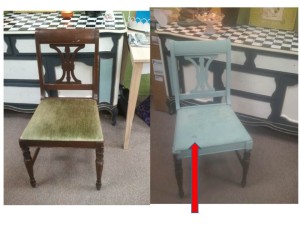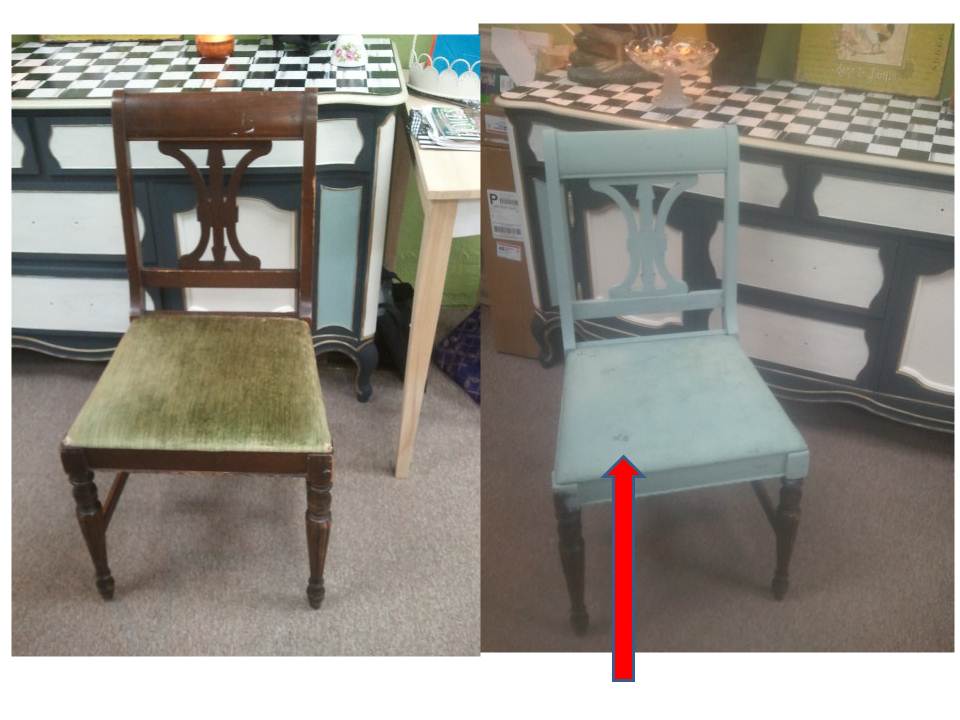 6. Begin painting your fabric. Apply a uniform thin coat and let it fully dry. LESS IS MORE! You are better off applying a couple thin coats than one heavy, thick one! Try applying the paint using your brush in a circular motion if painting a tweed or velvet. Then, lay your paint in one direction before starting a new section. If painting a leather- just paint, but lay the finishing stroke in the same direction always too.
STAINS ON FABRIC?
A customer had bleed through on a painted chair cushion. She ended up using Kilz Oil Based Stain Blocker in the spray can. She said it worked great!
A. SMOOTH FINISH: **This is important if painting velvet or a fabric with a knapp. You can apply your paintin any direction, but always finish with a traditional linear stroke. And lay your paint in the same direction as you did in the last stroke of the previous area. Think about when you vacuum some carpets…and you can see the difference in how the knap is laying based on the vacuum. You do not want this in your finished, dried paint. Again- this is only critical when painting velvet or fabrics with knap.
OR
B. Try experimenting on a sample board prior to taking on your big leather couch and try laying Chalk Paint® in random directions. In many of Annie's awesome videos on YouTube- you will see her painting like this. It is brilliant and creates a very nice finish. You can either be more subtle with this technique- or be bold.
SECOND COAT:
You will most likely want to paint a second coat depending on how it looks. Again- mix water in your paint, BUT you do NOT need to spritz the surface with water this time.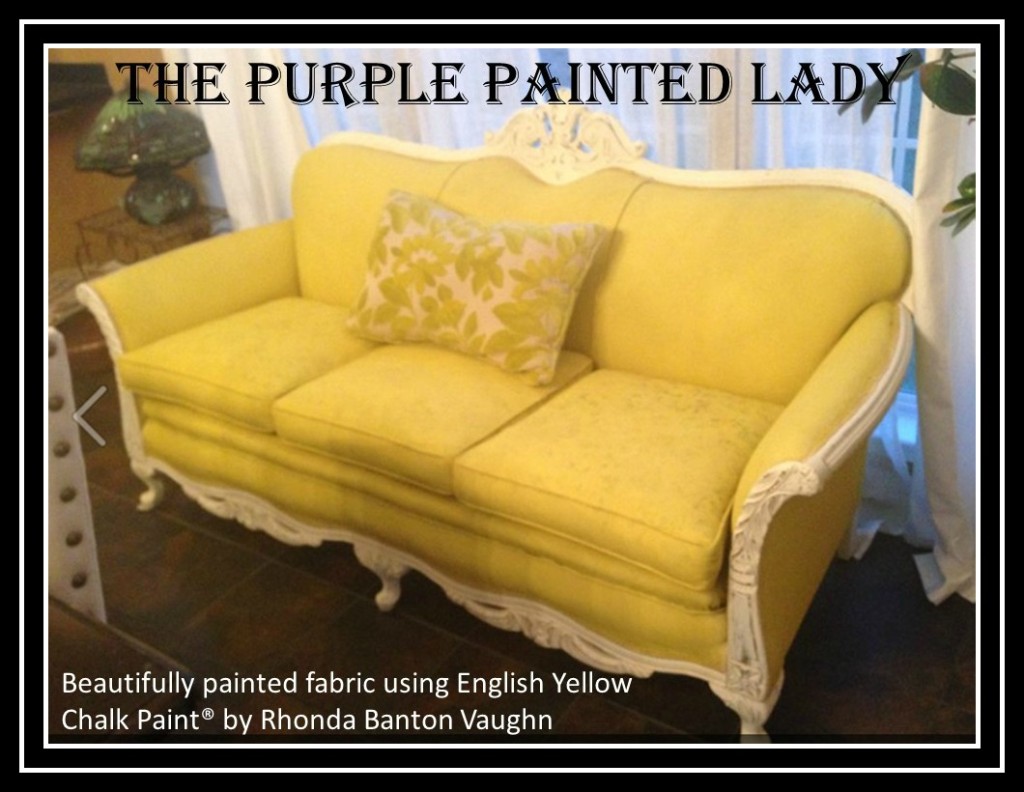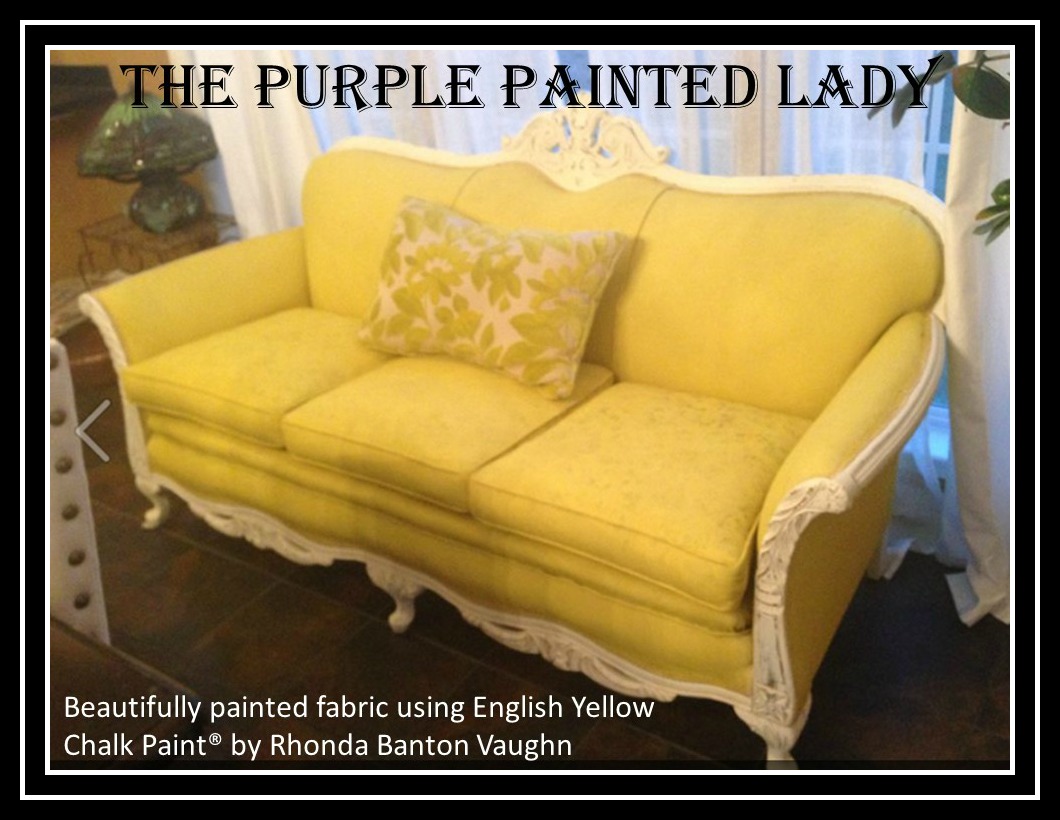 7. SEALING YOUR PAINTED FABRIC: FOR FURNITURE THAT WILL BE USED INSIDE YOUR HOME (versus outside directly in the sun and rain): Once everything is totally dry- and you are happy with the coverage- apply a thin coat of clear wax using a rag. This helps in keeping the fabric soft and subtle and protects it. Some people do not add the wax- but I think it is nice and again, it seals the fabric almost like a Scotch Guard protector. Again- I personally recommend waxing, but if you feel the fabric has too much texture- many of our customers have sprayed their painted fabric using Scotchgard to seal it.
Please always test this in an inconspicuous spot prior to spraying your whole piece.
You may want to watch THIS funny video of a gentleman named Perry doing the "wiggle test" on a chair painted using Chalk Paint® that has not been waxed. If you watch the video, leave a note that The Purple Painted Lady sent you.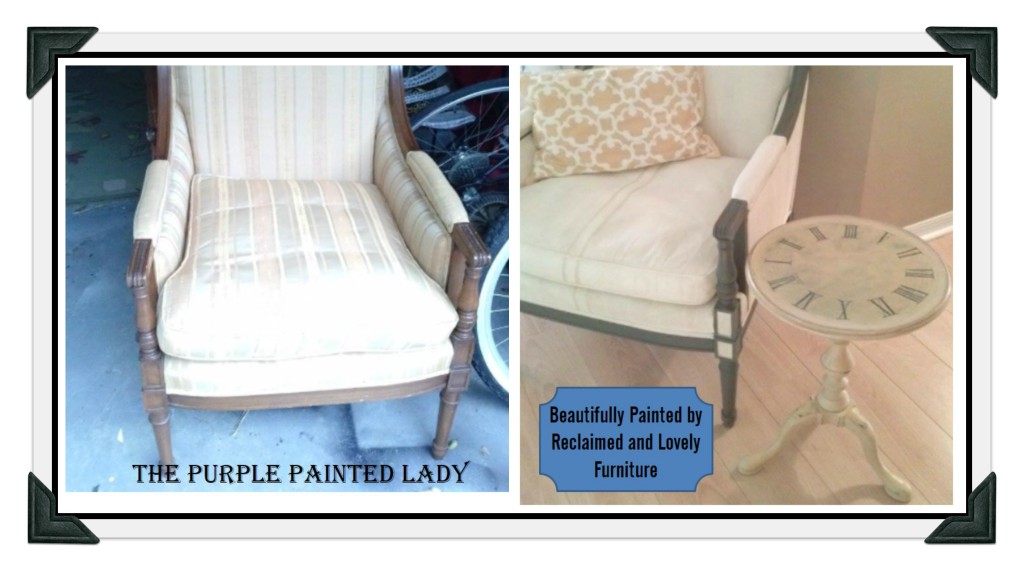 Sill unsure of about painting your furniture, check out Annie Sloan herself painting a chair on national television HERE.
DURABILITY:
I have customers who have painted their furniture who also have dogs that get on their furniture and teenagers! They have been extremely satisfied in the longevity and how the paint can withstand the use. With that said, I think it is important to say- it is important that your pets nails be clipped and not be daggers. I also would not guarantee the outcome if you have little ones who use your couch as a trampoline. I always share that Chalk Paint® is incredible, but it is not a miracle. : )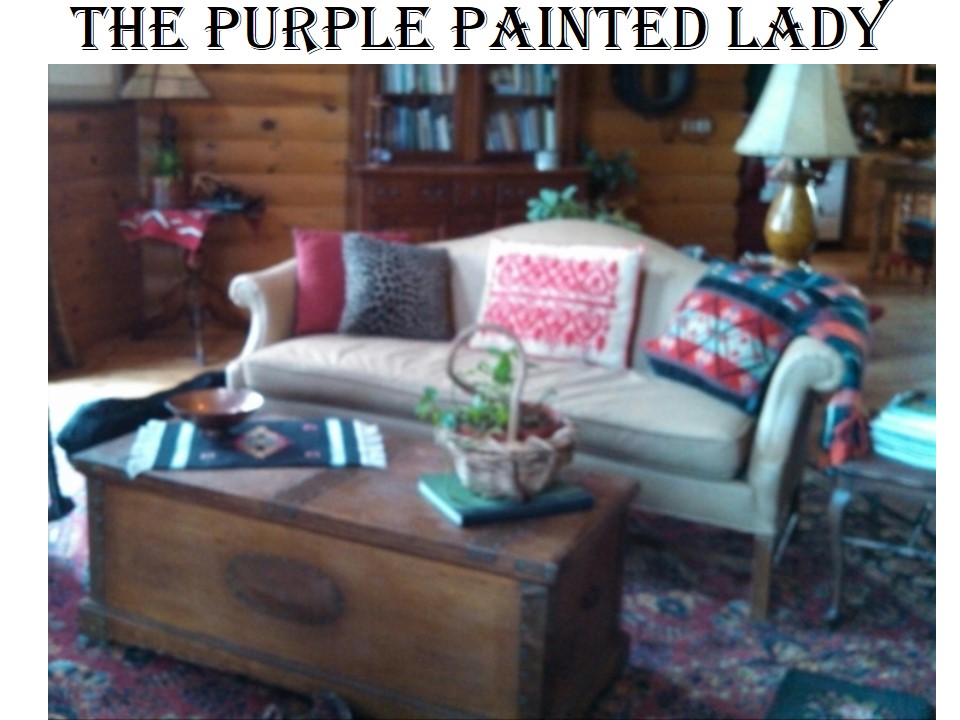 If you have painted your furniture- please feel free to share your photos on my Facebook page! OR- email them to me at takuntz AT rochester.rr.com. (AT – @)
And remember~if interested in purchasing Annie Sloan products, please visit our website if interested in ordering Chalk Paint®. We have Chalk Paint® available for $34.95 per quart every day, we offer low/flat rate shipping and it always ships same day (as long as Joe, our UPS guy has not come already!)

In fact- there are many reasons we think buying through us is the best. Read THIS little post about what sets The Purple Painted Lady apart from the rest.
To visit our on-line store- click HERE.