The Purple Painted Lady sells Pearl Plaster by Artisan Enhancements.
It is an easy way to add beauty to your painted pieces.
Again, super easy to use and a little goes a long way when using it through a stencil.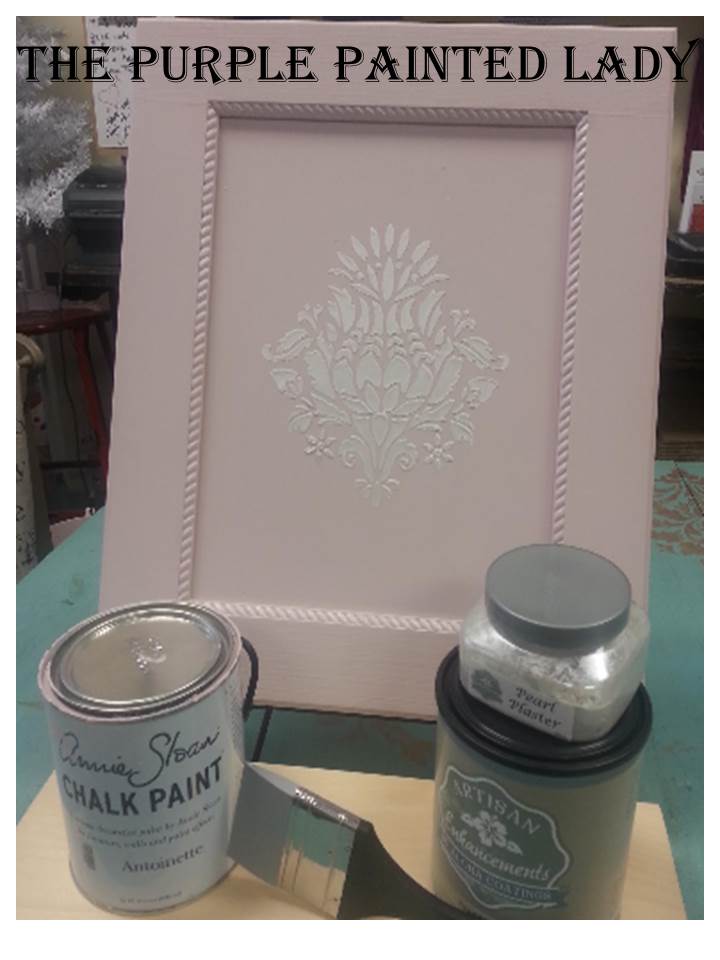 Pearl Plaster comes in both 8 ounce sample size containers and quarts.
You can trowel it through a stencil, apply it strategically only to a detailed, architectural element, or mix it right in with your Chalk Paint® decorative paint by Annie Sloan.
Again, a little goes a long way. If just troweling it over a stencil- the 8 ounce size will be plenty. If planning on using it to mix with your paint- consider the quart.
Pearl Plaster has the consistency of a jell-o-ie pudding. Very easy to use, and spreads incredibly smooth. Give it a peek!
The Purple Painted Lady sells it in 8 ounce sample sizes and quarts in her Macedon location and on line here=> http://shop.thepurplepaintedlady.com/Artisan-Enhancements–Pearl-Plaster-Quart_p_153.html