ALMOST 2 weeks till the BIG SHOW! Every artist has donated an item worth over $30. You can buy raffle tickets at the show- BUT everyone GETS ONE FREE.
Print this ticket, complete it legibly, and give upon entrance to the show!
~ Sorry, we cannot accept your ticket AFTER you are inside. I hope that you understand the reason why. Visit the Facebook EVENT PAGE FOR MORE DETAILS =>https://www.facebook.com/events/158186121199430/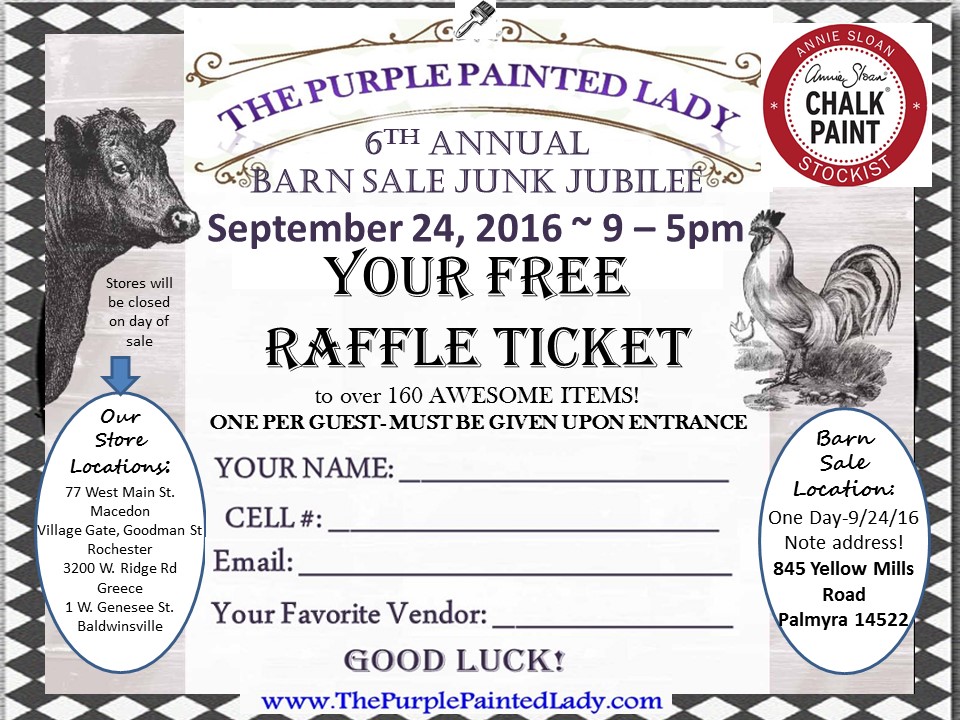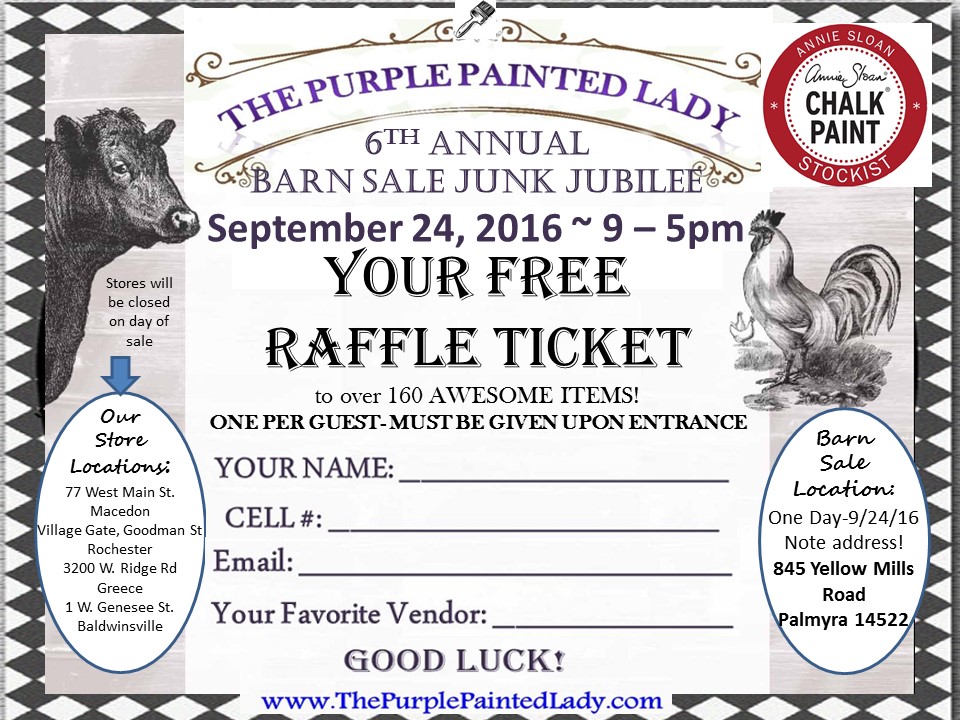 The Purple Painted Lady Barn Sale happening on Saturday, September 24, 2016 and it is booked to capacity with 150 artisans!
At this point – we are NO longer accepting applications.
We are beyond excited to announce National Blogger, Miss Mustard Seed will be at our 9/24/16 Barn Sale!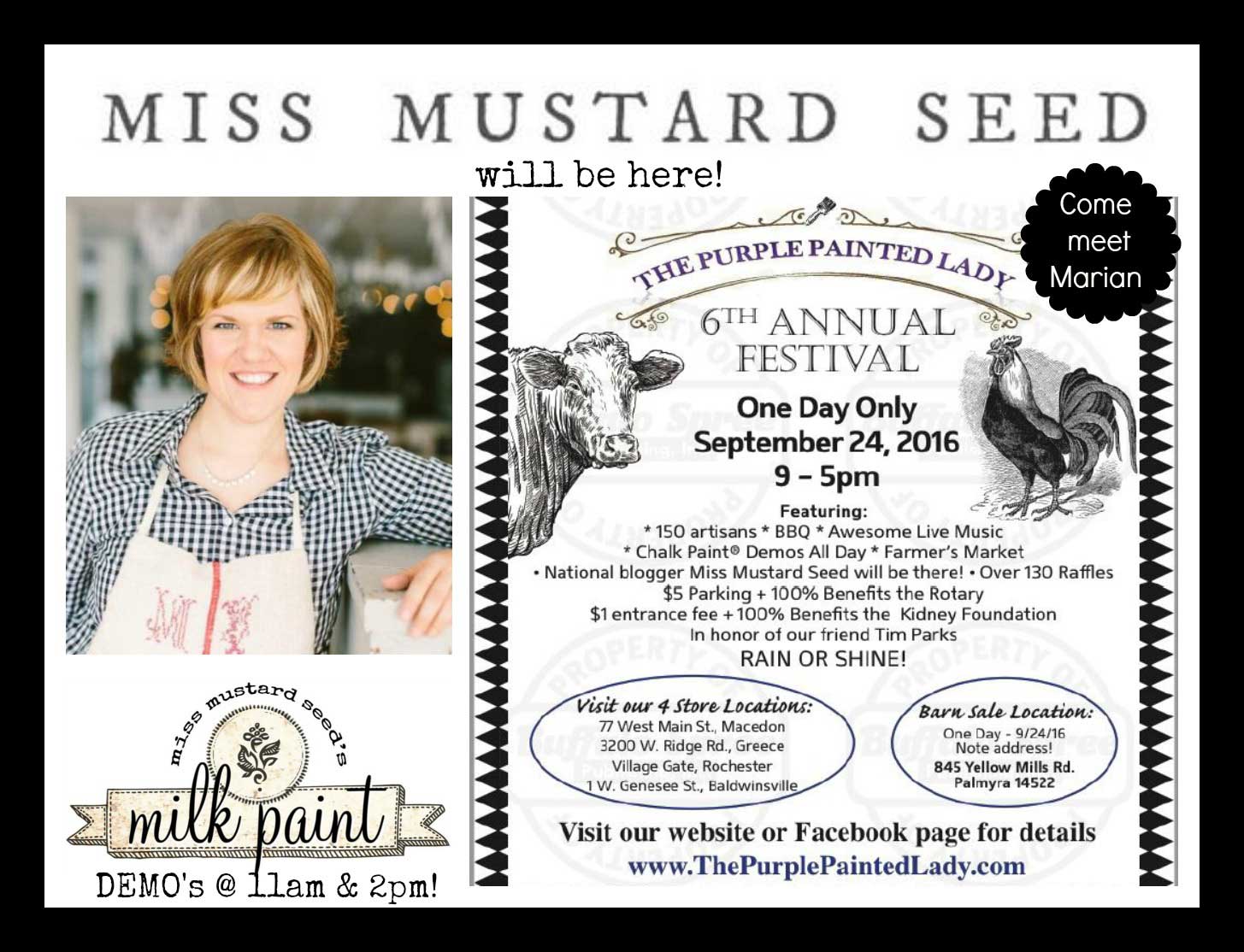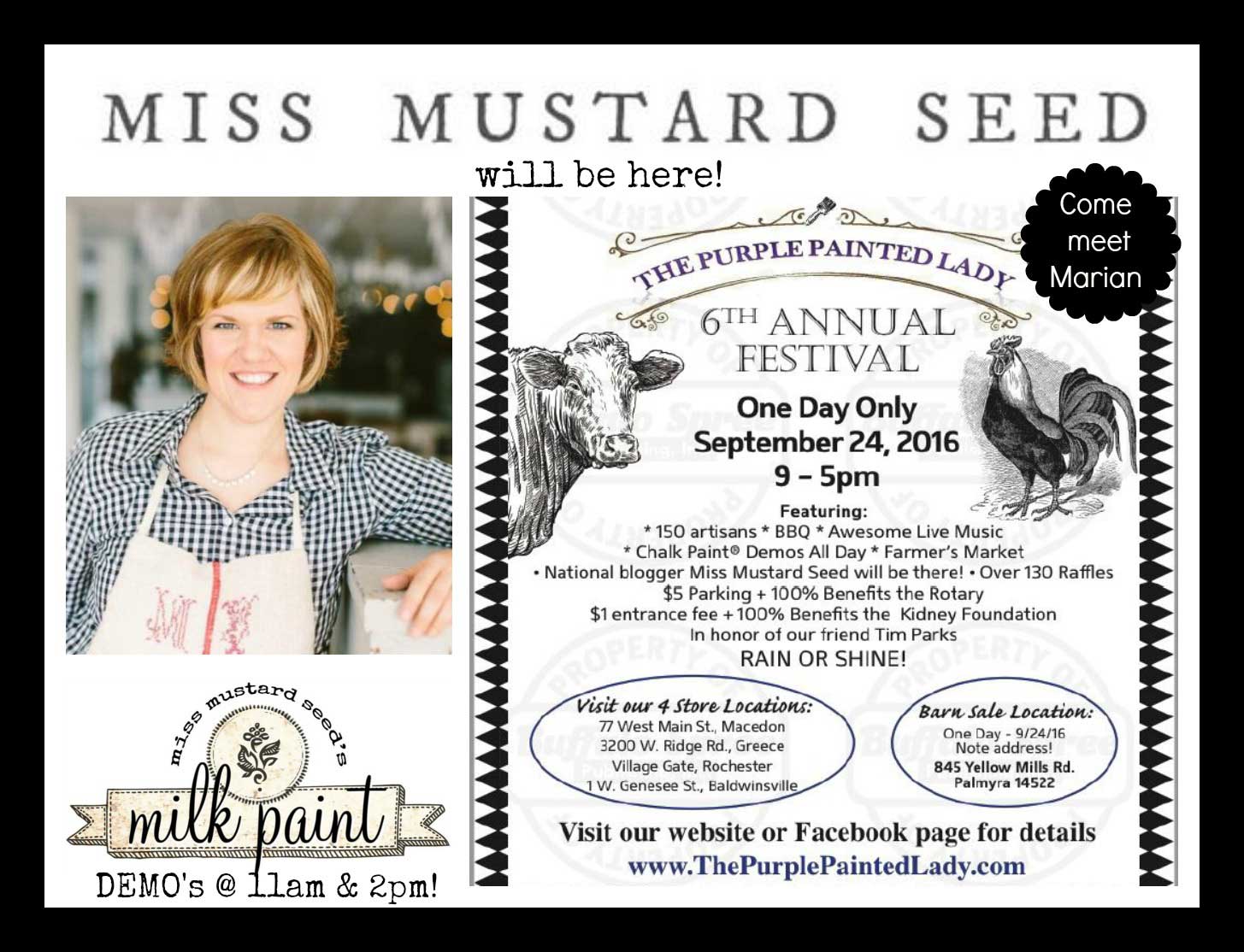 Come to the meet & greet and watch her demo Miss Mustard Seed's Milk Paint at 11am & 2pm under the big tent.
Visit Marian's website to learn more about her! http://missmustardseed.com/about/
Visit The Purple Painted Lady's 6th Annual FESTIVAL (Sept. 24, 2016) event page and let us know you are coming =>https://www.facebook.com/events/158186121199430/