Congratulations to Harry & Meghan on their royal wedding….May 19, 2018! in celebration – I thought I would reshare this old post on how to create a Union Jack design on yor pieces. Enjoy!!!!……………………………….
It happens every time I post a photo of a piece painted with the Union Jack. ~ I receive a message from someone telling me I painted wrong.
Tonight I started to work on a mid-century modern piece for our upcoming Barn Sale. When I looked at this piece- I thought the outer edge made a perfect "frame" for a Union Jack.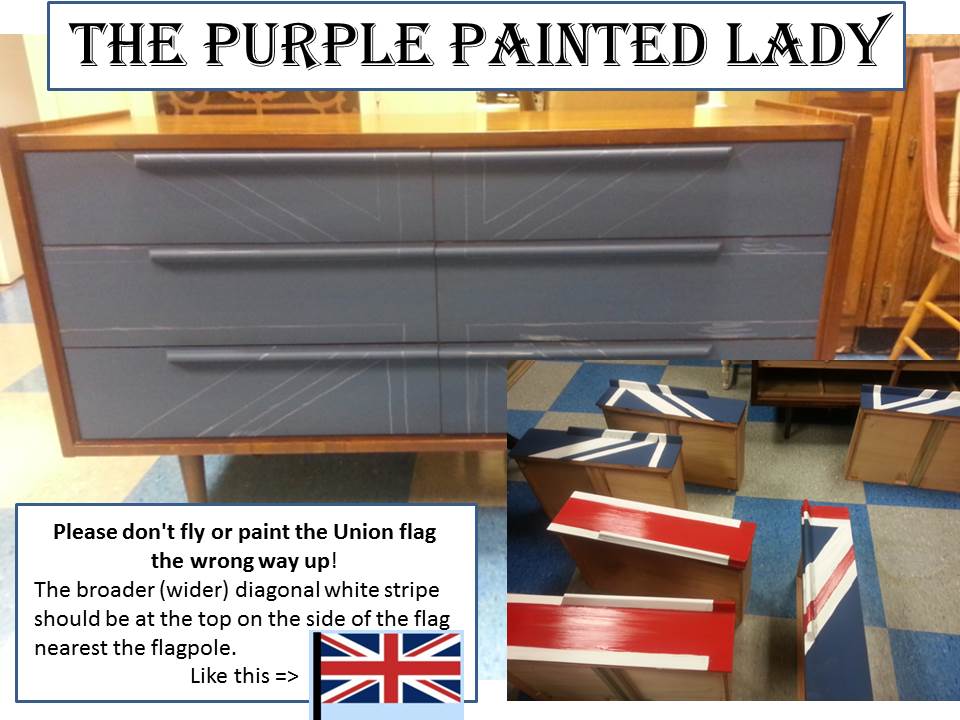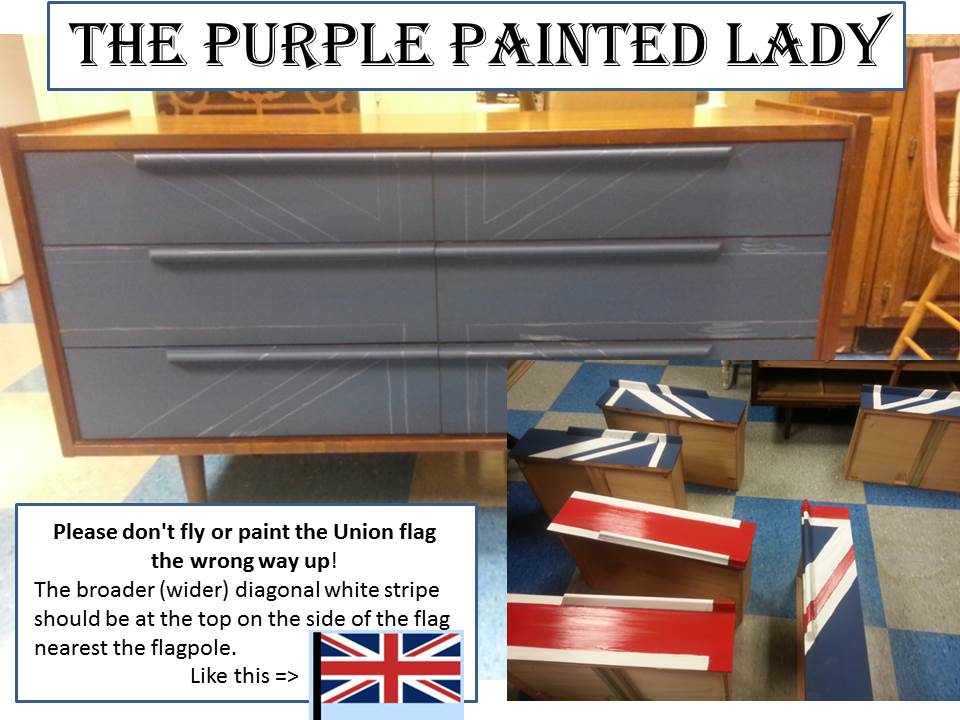 Since I have received a couple messages- I thought I would revisit what are the rules when it comes to painting the trendy national flag of the United Kingdom. So, of course I referred to Wikipedia.
The main thing to know is that the design on the flag is not perfectly symmetrical. I learned that the easiest way to understand the orientation is approaching the flag as though you are going to fly it on a flag pole. Take a peek at the image immediately below regarding the width of the white strip relative to the red diagonal stripe located in the upper left corner.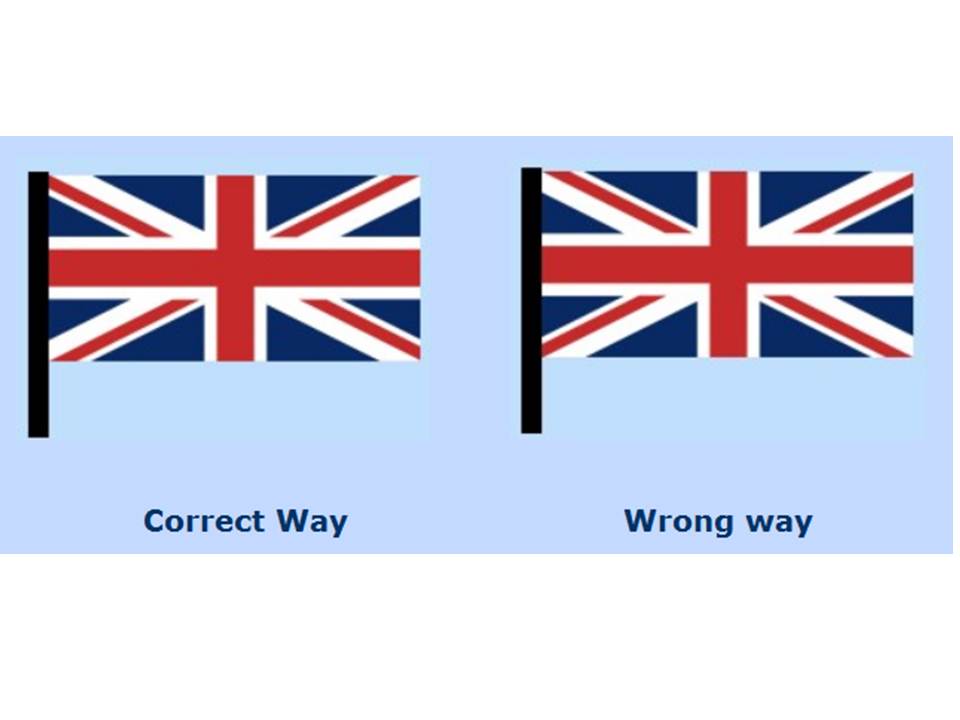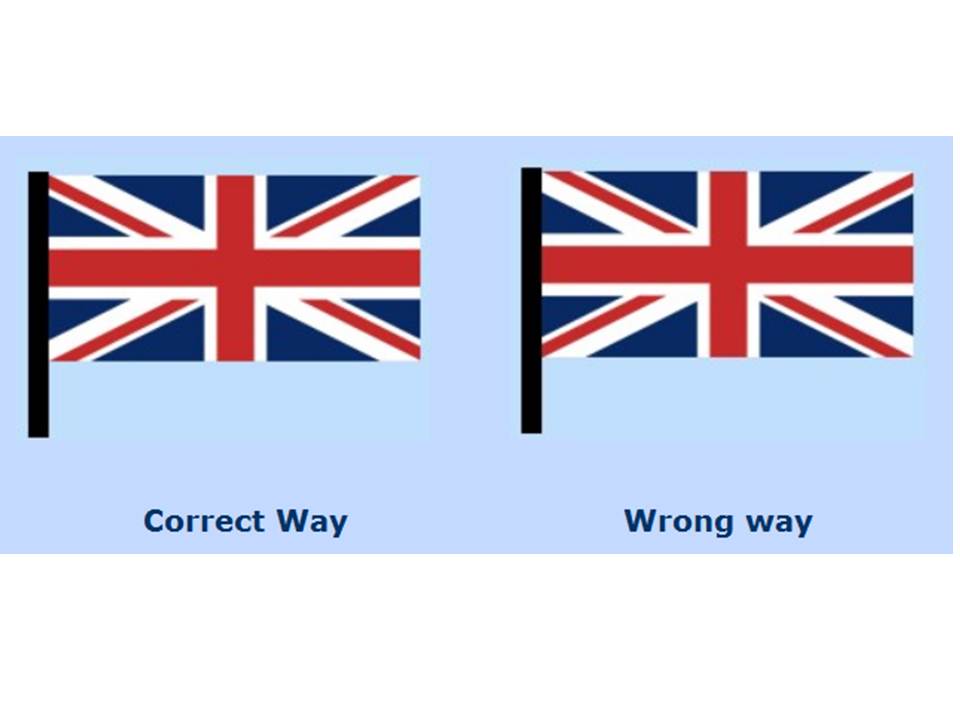 Again, the flag does not have reflection symmetry due to the slight pinwheeling of the St Patrick's and St Andrew's crosses, technically the counterchange of saltires.
Traditionally, the colors are Union Jack (Royal) Blue, Union Flag Red and White. I like to paint mine using Chalk Paint® decorative paint by Annie Sloan. I typically use Napoleonic Blue, Emperor's Silk and Pure White.
I also like to add a little golden metallic gilding- like this: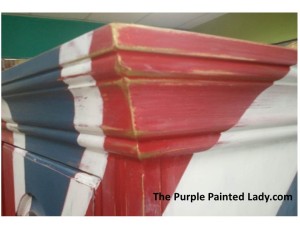 The golden metallic is from a creamy French Gilding Wax that we sell. You apply the gilding last to your project- sort of like adding roses on a Birthday cake. Click HERE to check out our gilding.
Lastly, after I am done with my decorative painting, I like to rub over the whole area with some 200 grit sandpaper to distress. OR another option to really smooth the surface- especially if you do not want to distress through the layers of paint- is to use our 000 steel wool to smooth out the whole surface so when you slide your hand over the surface- it feels smooth as glass! Our Steel Wool is an awesome buy- 16 pads that should last you a very long time (even if you paint a piece a week!) for $5.95. Click HERE to visit our on-line store to read more about them.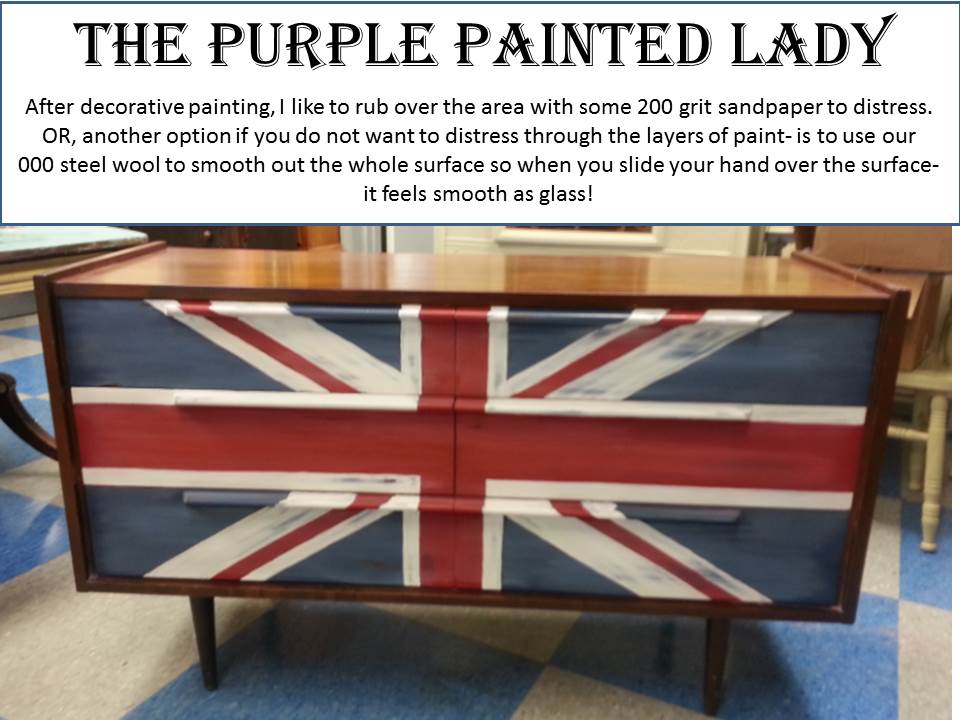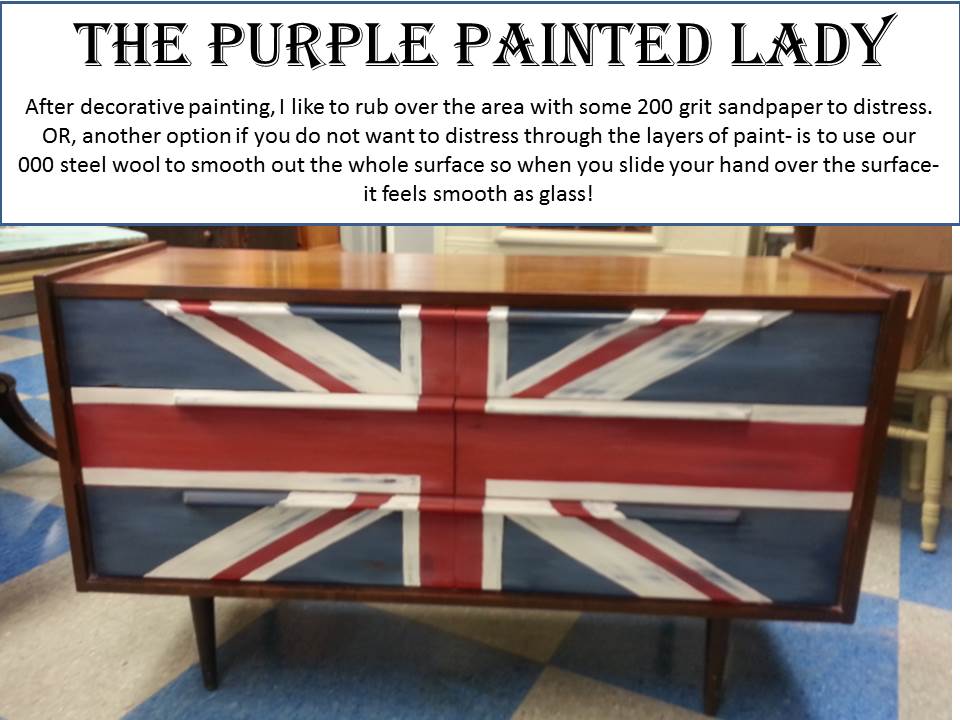 Painting a Union Jack is a fun way to jazz up a piece.: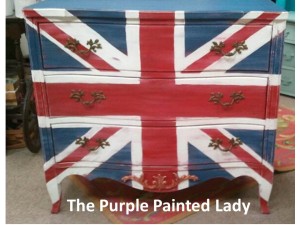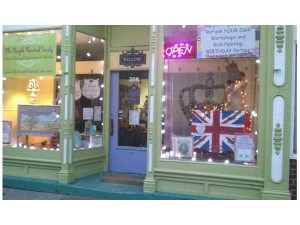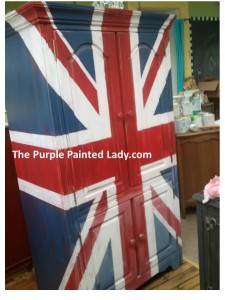 Painting a Union Jack either in the traditional colors or playing around and perhaps doing it in all shades of grey and white, or how about shades of pink and white for a girls room, or light blue for a boy's, or….. (I think you get the picture.)
The Purple Painted Lady sells both Chalk Paint® and Gilding Wax at our stores and On-line HERE.
Thanks for stopping by and reading this post!
Trish
The Purple Painted Lady™ ~ the serial no. is 86/641,416 with the US Trademark Office