One of our sister stockists inspired us to spruce up our shop by applying Iron Orchid Designs Decor Transfers to our front doors! This was such an easy way to totally transform the first thing our customers see in our shop. Typically, transfers are used over a painted, or even unpainted, piece of furniture, and then sealed. The IOD Sisters say they prefer using wax to seal their transfers…and so do we! On glass, however, no sealant is required! We are eager to see how the transfers will hold up through the New York winters, seeing as how they are applied on the exterior of our glass doors. So far, they have been on for a couple months and they look just as good as the first day they were applied!
One of the great things about IOD Transfers is they do not have to be used exactly how they are printed. That means, you can cut the piece of acetate the designs are on and place different areas in different orientations, which is exactly what we did on our doors! We used multiple transfers in multiple different ways….Here is a list of the transfers that were used: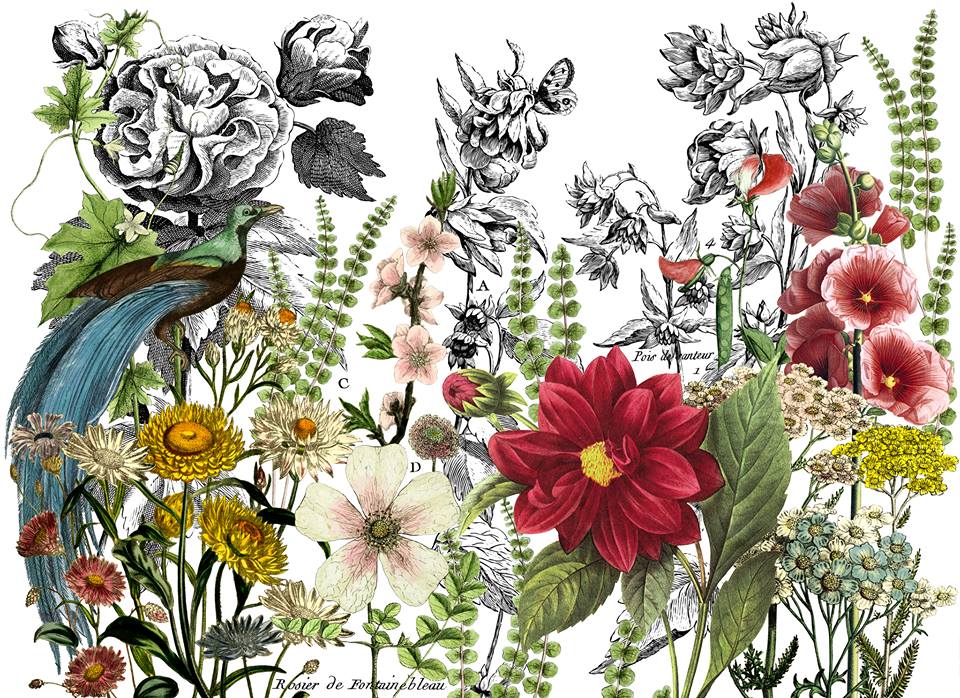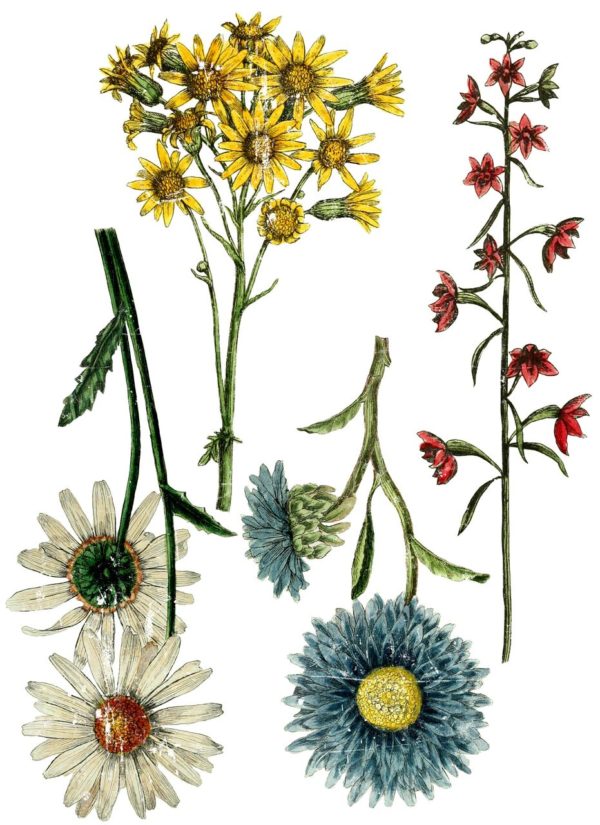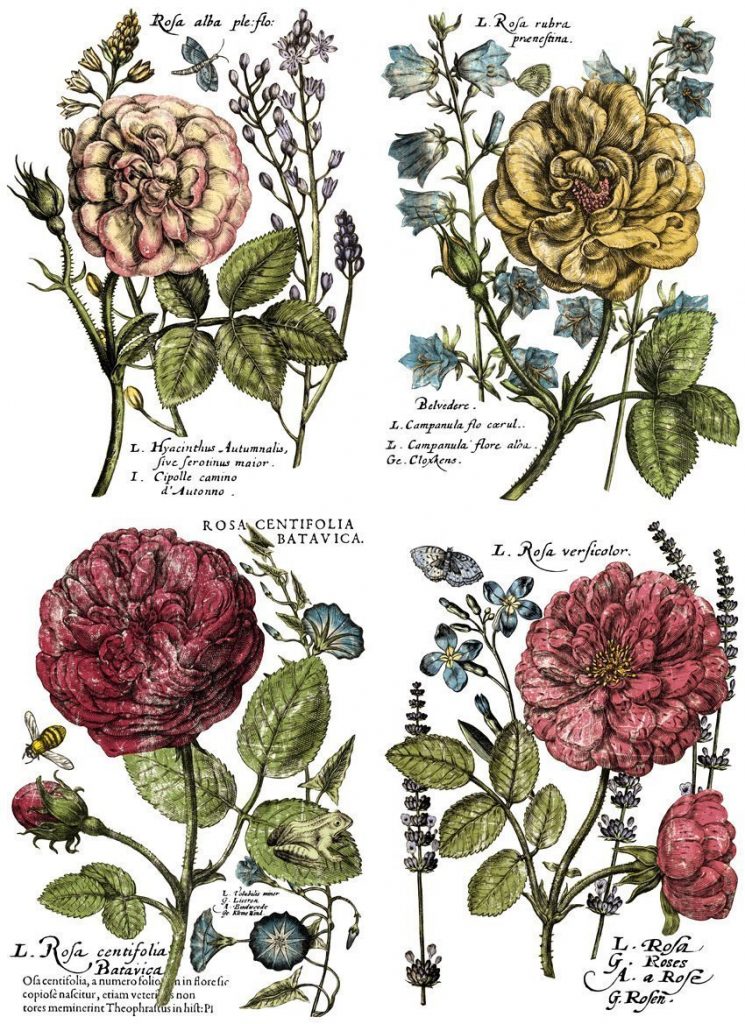 The main transfer we used was Midnight Garden. We cut this transfer right down the middle, and placed one half on one side of the doors, and the other half on the other side! Then we used the other two transfers, Wildflower Botanicals and Ladies in Waiting as "fillers" for the remainder of the empty space on the doors. These transfers are great because multiple people could use the same transfer, but each project would look totally unique!
Applying Transfers to Glass: This application can take a little more patience than applying a transfer onto a painted surface. Glass is not as porous of a surface, so we had to apply a bit more pressure to allow the transfers to fully adhere to our doors!
Here is a photo of the finished product! See below for the full video on how we completed this project.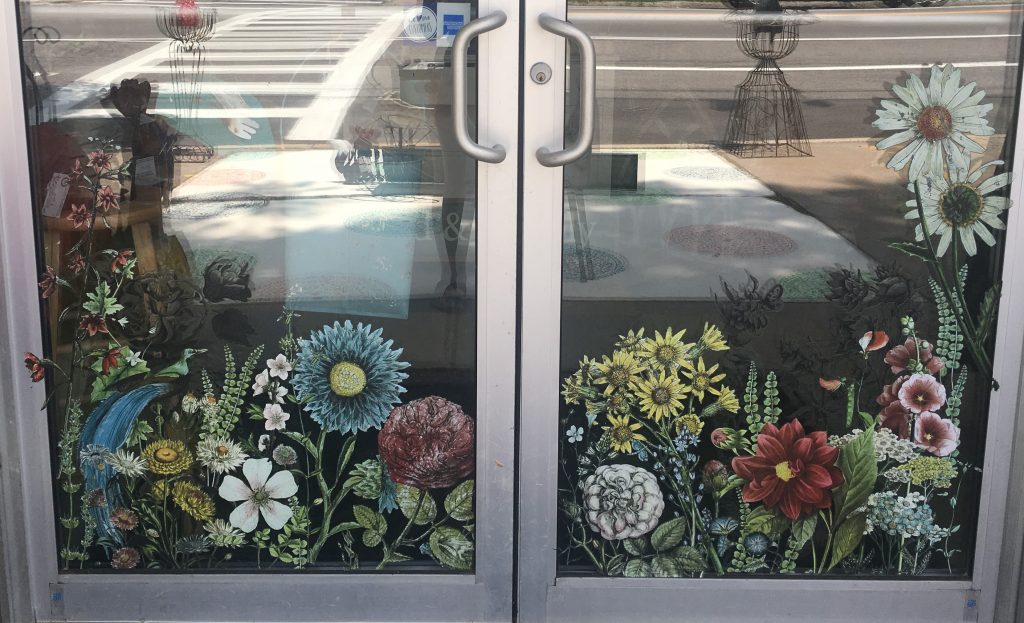 NOTE – some transfers, like the close-up shown below, are already slightly distressed! This allows for a naturally distressed look without having to sand….In those areas your glass, or paint color, will show through.