Oh, little town of Solvay, New York- it has been nice- but it is time for The Purple Painted Lady's Syracuse location to expand!
So, with much excitement we would like to announce our new SYRACUSE location will be at 1 W Genesee St Baldwinsville, NY 13027.
To get DIRECTIONS, click HERE!
from Saturday, July 21st, 2014 through the end of June- our Syracuse location will be moving to a BIGGER, much nicer space located at 1 West Genesee Street in Baldwinsville.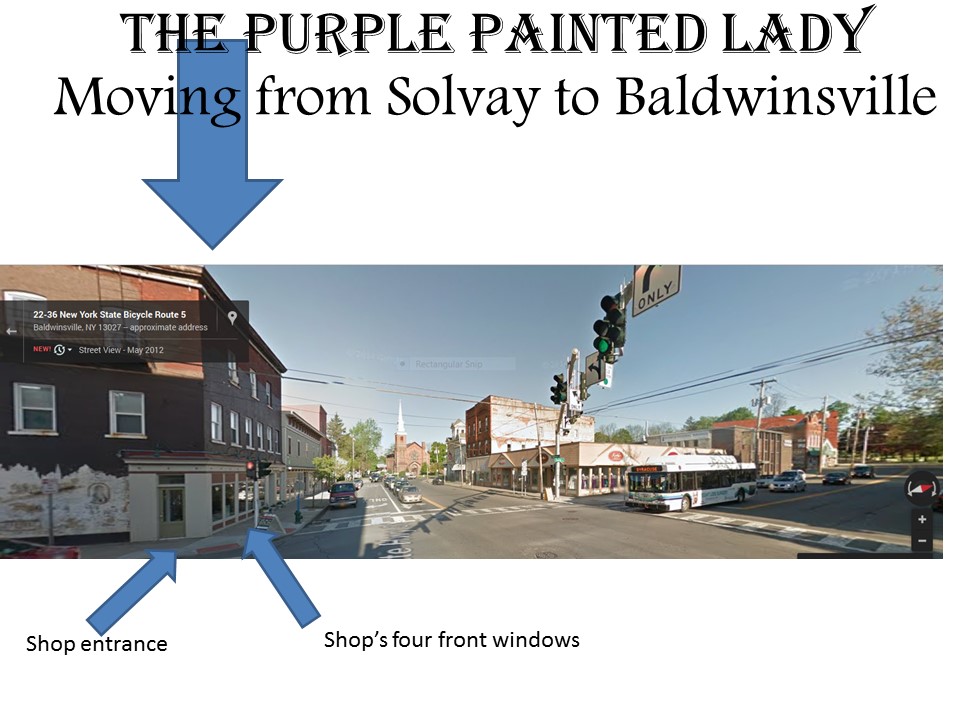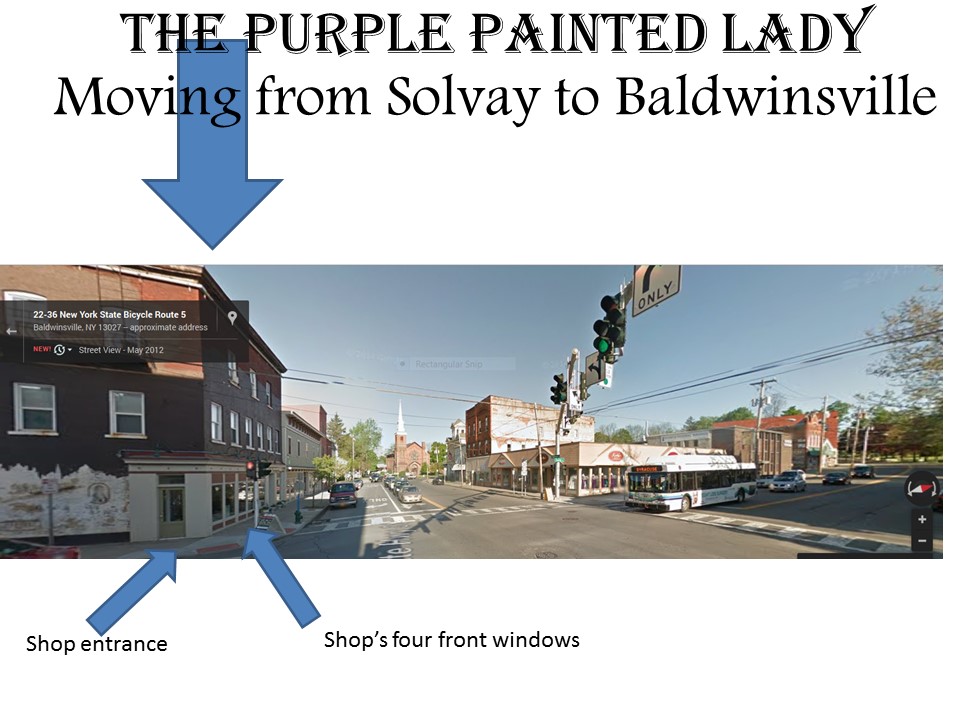 We will be located right at the corner of the main intersection 48 and 370/31.
We are very excited since the whole flock from The Savvy Chick is moving too!
The best part for The purple painted Lady- is that we will now have space to have painted furniture examples on the floor, and a farmhouse table and dedicated space for workshops!
So, because of this, Chalk Paint® and Miss Mustard Seed Milk Paint will not be available in Syracuse only from Saturday, 6/21/14 till our opening day on Tuesday, July 1st. Of course- you can always call Trish at 585-750-6056 if in a paint emergency!
Please visit our website if interested in ordering Chalk Paint®.

In fact- there are many reasons we think buying through us is the best. Read THIS little post about what sets The Purple Painted Lady apart from the rest.
To visit our on-line store- click HERE.
Lastly, we share a lot more information to help you get the most functionality out of your Chalk Paint® on our Facebook page. Consider checking it out by clicking HERE. While there- kindly consider LIKING us.
Thanks again,
Tricia Migliore Kuntz ~The Purple Painted Lady ~
Design/Consulting, Kitchen Cabinet Refurbishing, Custom Painted Furniture, Chalk Paint® & Miss Mustard Seed Milk Paint Retailer & herRochester Blogger
PHONE: 585-750-6056