Hi all,
I just thought about all of you who called or emailed me today. I hope that the service we provide to you conveys are appreciation that you are a customer to us!
Then I thought I would share with you what I am doing. And that made me think of this:
"It is 10:00pm – do you know where your Chalk Paint® stockist is?" – which made me laugh!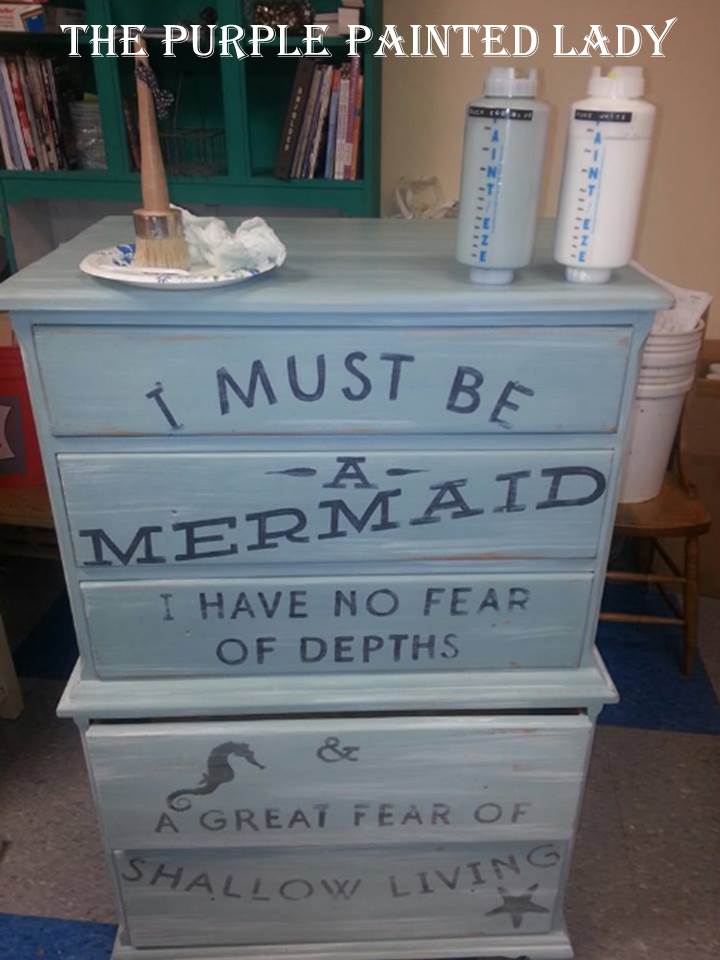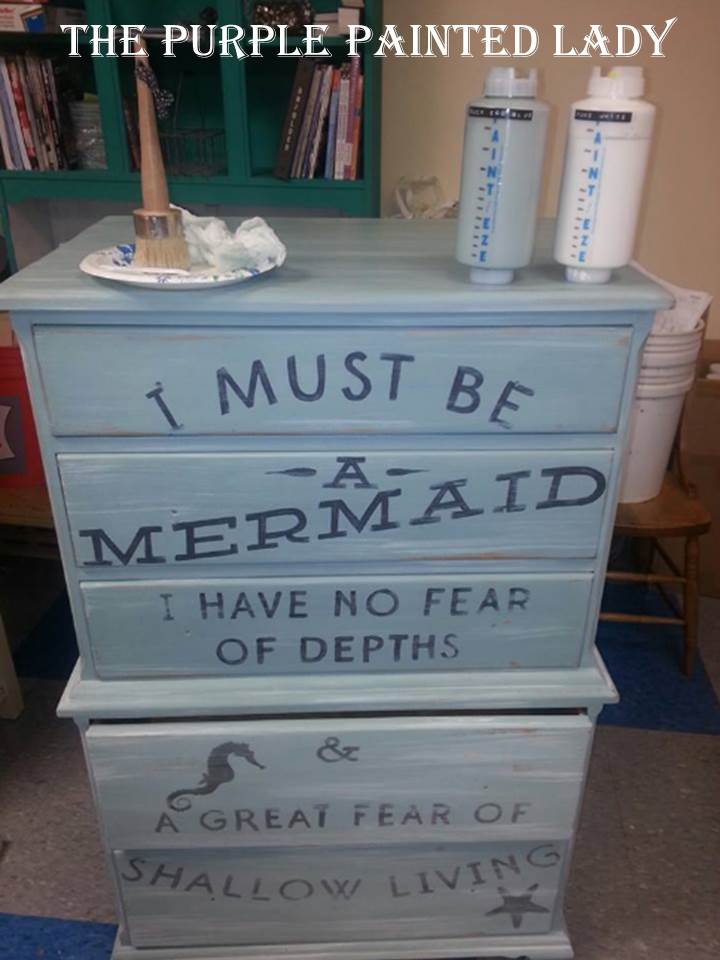 So, just in case you are one of my customers- I wanted to share with you that I am at my shop waxing the "Mermaid" dresser that I painted a while ago.
I added a little wash of Pure White Chalk Paint® decorative paint by Annie Sloan first though.
See those little bottles on top of the dresser? I store my paint in them and think they are absolutely brilliant! If interested in learning more or would like to purchase one- just click HERE.
I hope you all have sweet dreams!