I am often asked- can you paint Formica or laminate?
Yes- I have painted Formica top dressers many times.
My favorite bedroom pieces to paint are from sets that were in many little girls rooms in the 1960's and 1970's. You know the set- the white French Provincial style.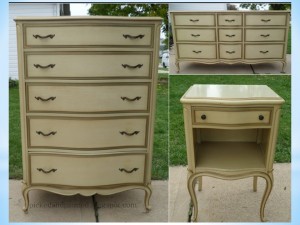 These sets almost always have a Formica top. If you are going to paint a piece like this, please follow these directions.:
1. Make sure to clean it with low odor or odorless Mineral Spirits first. (read more about prepping furniture HERE)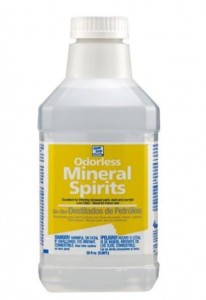 2. Apply your Chalk Paint®:
The most important thing during your first coat of Chalk Paint®- is to thin the paint with water slightly.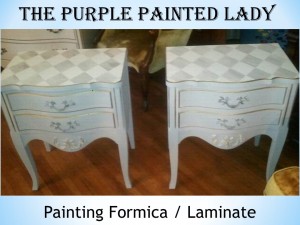 Add about 20% water to whatever amount of paint you think you will be using. Then paint your first coat. Apply a uniform coat, and remember to lay your paint in the finish stroke so you have one cohesive – smooth stroke.
Then WAIT!
Wait at least 24 hours…the longer the better. Can you be patient? Wait 2 days – then apply your second coat. There is LOTS of chemistry in paint products and stains.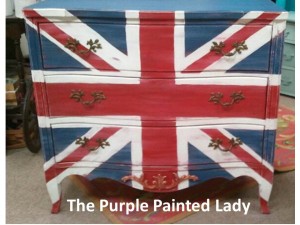 That statement applies across the board – no matter what product line you are using.
So, by waiting a day or two- it gives the paint the time it needs to really grip and bear down. Once all done with painting- wax as usual.
Remember the products will continue to cure for about 3 weeks (just like all products do) during this time- use of the piece is fine- but take caution to save the abuse for a month or two down the road.
Remember = this wait time is not necessary when painting "normal" wood furniture.
All piece shown in this post were sold to customers over 2 years ago now. Let me know if this helped you!