Chalk Paint® NEW Product Release! ….The Annie Sloan MixMat™ is a first of its kind furniture-painting accessory that provides the perfect surface for being inventive with Chalk Paint®.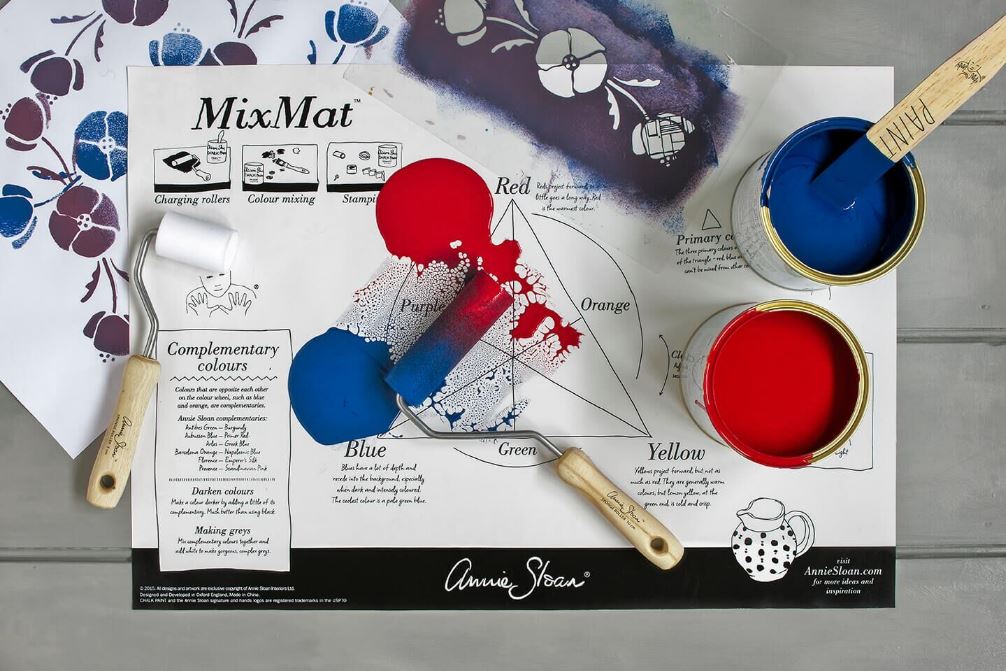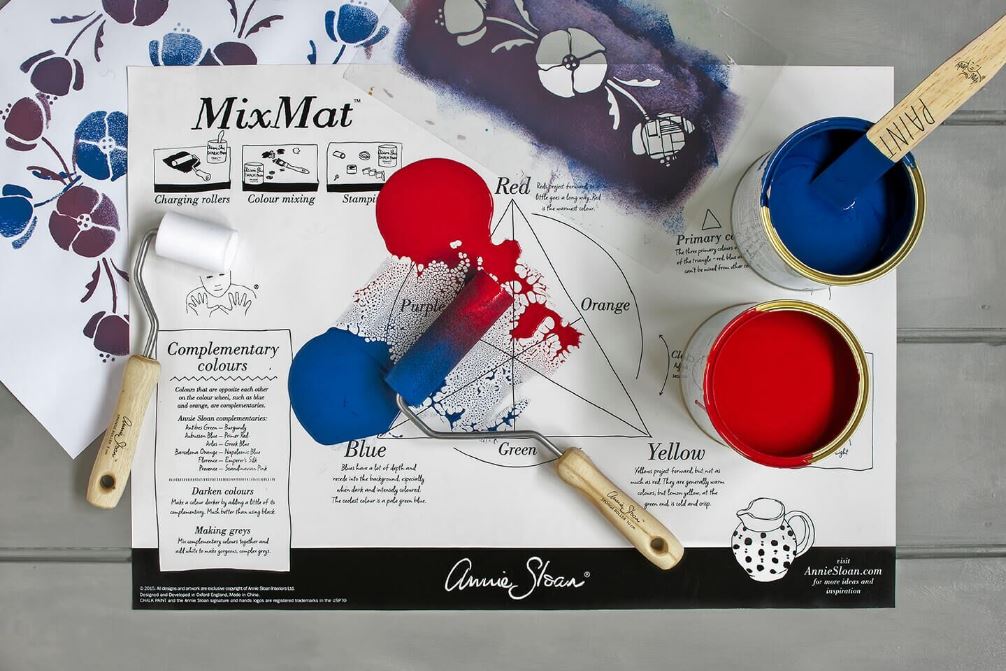 It can be used for charging rollers, color mixing, stamping and so much more! What an easy way to experiment and create new Chalk Paint® colors using the Annie Sloan MixMat™.
It is a washable, re-useable pre-printed flexible artist palette that retails for $29.00!
And The Purple Painted Lady has them IN STOCK for you! Hot off the UPS truck! Stop in to our locations OR check them out on-line HERE!