We're Moving from Palmyra to Macedon!!! As of Saturday, June 1st we will be located at

77 West Main Street, Macedon NY 14502
Here is an image of the building BEFORE we did anything to it. (I like to refer to it as a "Diamond in the Rough."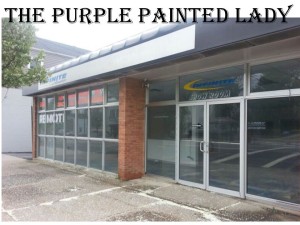 We are still on Route 31 (otherwise known as Monroe Ave or Pittsford-Palmyra Road) and we are still be on the SOUTH side of the road.
Macedon is just about 4 miles closer to Rochester. And we have a beautiful new – CLEAN parking lot behind the building for you to use!!!
Our phone number is still 585-750-6056 and we will be expanding our hours to be open on Monday starting June 3rd!
So, because of all this we have been super busy!!!
The new store has 2000 sq ft of space and will be Chalk Paint® and Miss Mustard Seed Heaven!

We will even have a bigger bathroom that is heated! (amazing how these small luxuries in life can make you happy!) We have fun plans for this unique space- but they will have to wait till later in June.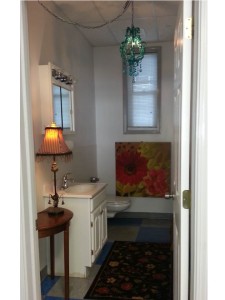 Some of the things that I loved about this space are:
1. It is one level! No more carrying cases of paint up and down stairs.
2. It has a loading dock! Again!…No more carrying cases of paint.
3. We have a dedicated clean parking lot behind the building for you! No more trying to find parking along the street.
4. The bulk of the building is one big space! Totally open concept!
5. It is a closer to Rochester! If you drive to Eastview mall- that is further than visiting us!
6. The space has AMAZING natural light! The entire front of the store is a wall of windows! And with all of the overhead light in the store- painting and waxing will be even more fun.
7. There are electrical outlets like every 4 feet. Seems like an odd thing to get excited about- but it does make life more convenient.
8. We will now have a dedicated workshop/classroom space!
9. We will now have a dedicated painting studio just for me!
10. It has Air Conditioning!
11. My new commute will all be pretty-country back roads. (I could go on and on- but I think you get the point- I am very excited about this new space!)
After some more painting tonight and then moving all of our stuff over the next 2 days for our official opening on Saturday, June 1st- which we will be open from 10 – 4pm on Saturday. So again, starting Friday at 6pm- we will no longer be in Palmyra (although I have loved my little shop there.)

All on-line orders are still going out same day during this transition because of my awesome friends!!! I will post another photo tomorrow night after we have the painting completed and some stuff moved in and hopefully our name up on the awning!
Our NEW Macedon Hours of Operation – starting Monday, June 3rd:

Mon: 10:00 am – 2:00 pm
Tue: 10:00 am – 3:00 pm
Wed: 10:00 am – 2:00 pm
Thu: 11:00 am – 7:00 pm
Fri: 12:00 pm – 6:00 pm
Sat: 10:00 am – 4:00 pm
All of this makes me think of that saying, "She believed she could – So, she did!"
Hope to see you there!!!!!