Chalk Paint®️ by Annie Sloan helped Andrew transform an area of his home that he did not like. He was over the traditional red brick and wanted to lighten up the space so he used Paris Grey Chalk Paint® by Annie Sloan all over and then the color called Pure (white) on random bricks to break up the solid color of Paris Grey. Take a peek at this before and after of the brick surrounding his wood burning stove.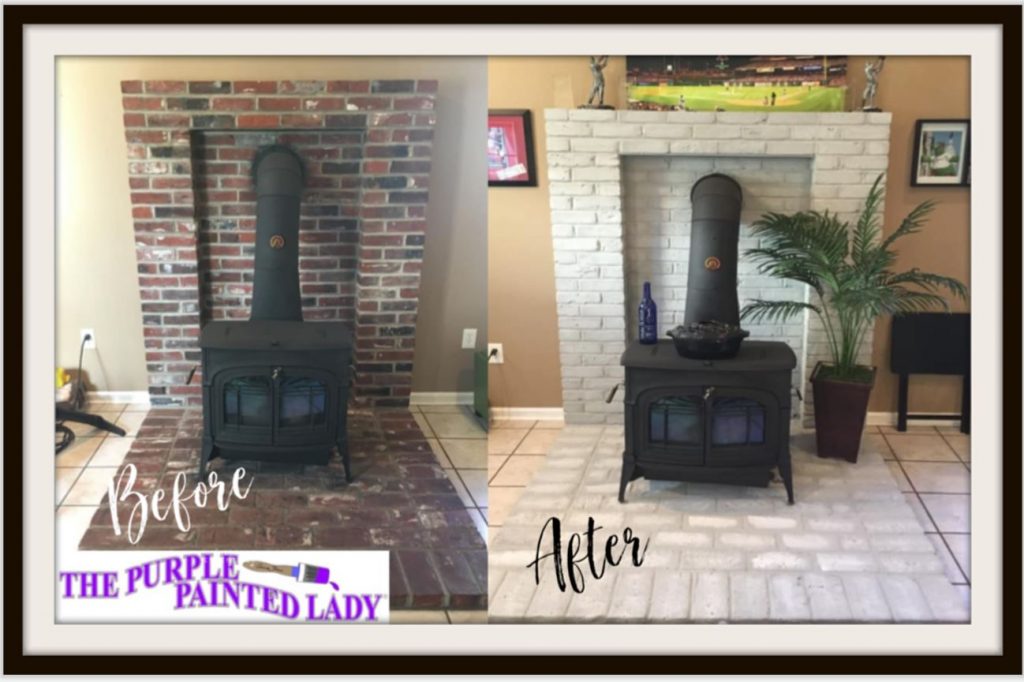 Crazy transformation, huh?
STEP 1. CLEAN:
Andrew used swept and vacuumed his brick surround to remove any dust and debris first. Depending on how dirty your brick surround is – will dictate to what degree you will need to clean it. Also, depending on how shiny your bricks are – which means, if they had been sealed prior or if they are a flat, and unsealed….. On shiny bricks, soot will not stain as easily and usually comes off sealed brick with just soap and water. Use caution with using stronger cleaners on sealed brick to avoid stripping off the oil sealer. Brick that has a dull, flat appearance is unsealed brick and that is harder to clean because soot, dirt and grime can penetrate easily into cracks and crevasses.
One suggestion for cleaning bricks, is:
Put 4 cups of hot water in a spray bottle.
Add 1/2 cup of Ammonia and 1/4 cup dishwashing liquid and swirl to mix.
Spray a section of bricks with the cleaning solution.
Scrub each brick with the nylon bristle brush. …
If the bricks are especially dirty, you may need to apply more pressure.
MAKE SURE TO ALLOW FOR A COUPLE DAYS FOR THE WET BRICKS to thoroughly dry if using a cleaning agent.
STEP 2. PAINT:
Andrew used Paris Grey Chalk Paint®️ by Annie Sloan and an Annie Sloan Small Dome Top Paint Brush – and painted all over the brick surround. This paint brush is wonderful for this type of application because the large head of the bristles, are able to work like a mop and really get into the nooks and crannies of the brick and grout lines.
Keep in mind, some brick may be thirstier than others and will really suck up the paint. Depending on how opaque of a look you are going for, you may need more than once coat.
Then, Andrew took his Pure Chalk Paint® and thinned some of it by adding a little water to small amount to thin it and then selectively chose specific bricks to lighten to get more subtle effect. This allowed for the look to be more interesting versus being all Paris Grey.
NO TOP COAT is needed, but if you want to apply a top coat, we strongly suggest that you check with your local fire marshall because every city and state have different restrictions and requirements.
So, what do you think? We love it! And if you want to see more fireplace and mantle transformations. LOOK AT THIS WEB POST HERE! : )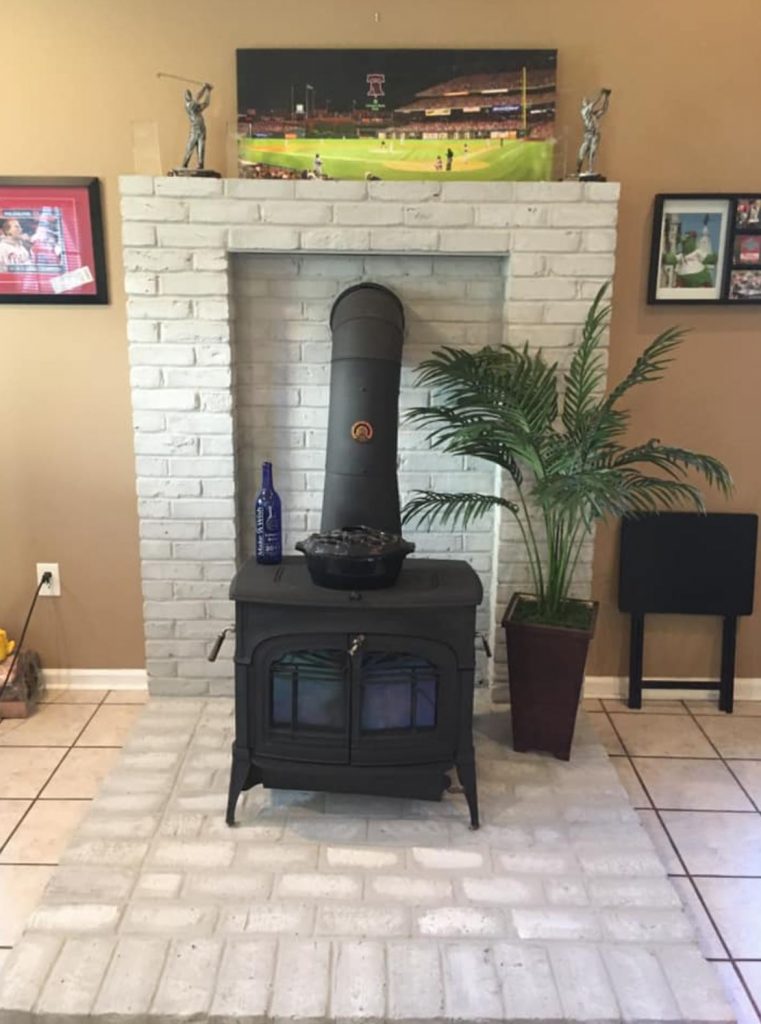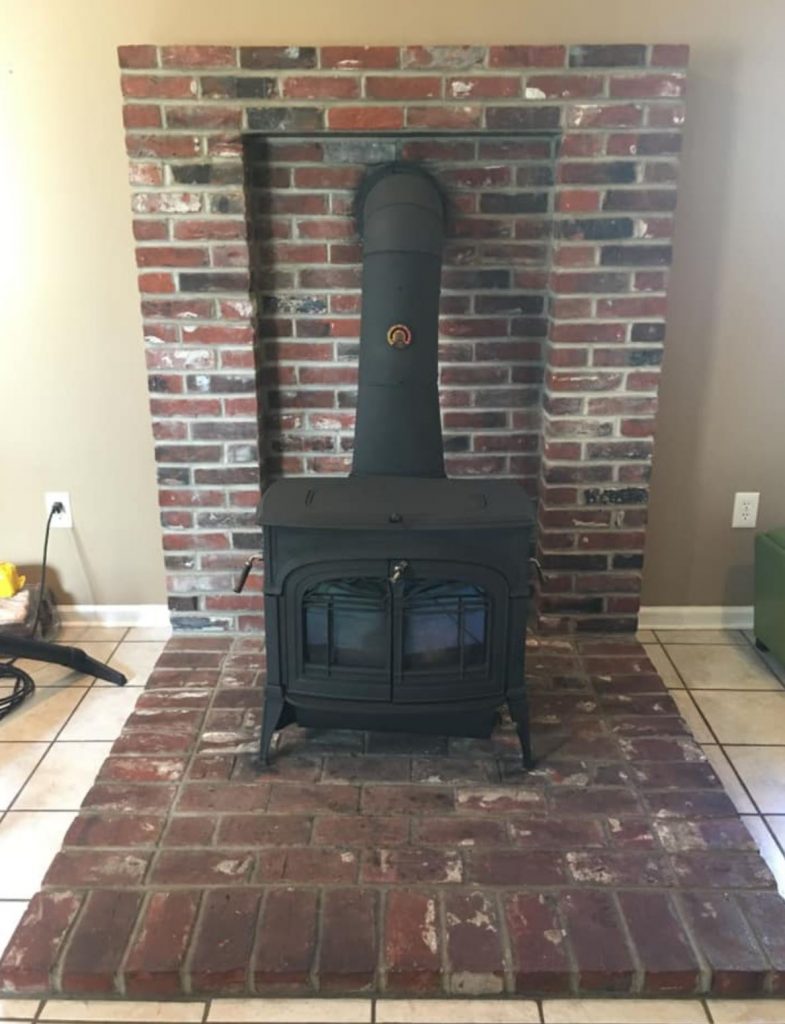 #anniesloan#chalkpaint#parisgreychalkpaint#purechalkpaint#paintyourbrick#nowax#thepurplepaintedlady