This is post is dedicated to Sarah Dunlavy who asked if we could show some examples of Napoleonic Blue Chalk Paint® by Annie Sloan mixed with Graphite…. We created a video that we will be sharing on our Youtube – but for now….I just wanted to share this photo.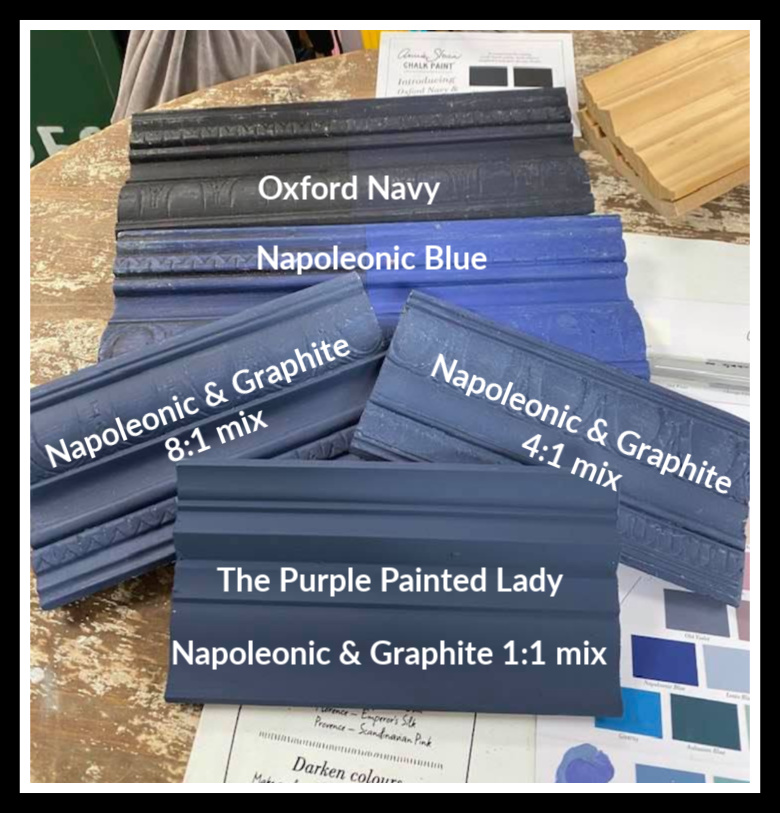 We mixed Napoleonic Blue with Graphite in a few different mix ratios and then we mixed Oxford Navy with Old White……I think my two favorite mixes of all were the mix of:
Napoleonic Blue and Graphite in equal amounts – meaning 1:1
Oxford Navy and Old White in a 4 to 1 mix.
 #thepurplepaintedlady#napoleonic #bluechalkpaint #oxfordnavychalkpaint#anniesloan#ilovenavy#rochesterny#macedonny#navypaint#navypaintedfurniture#navycabinets