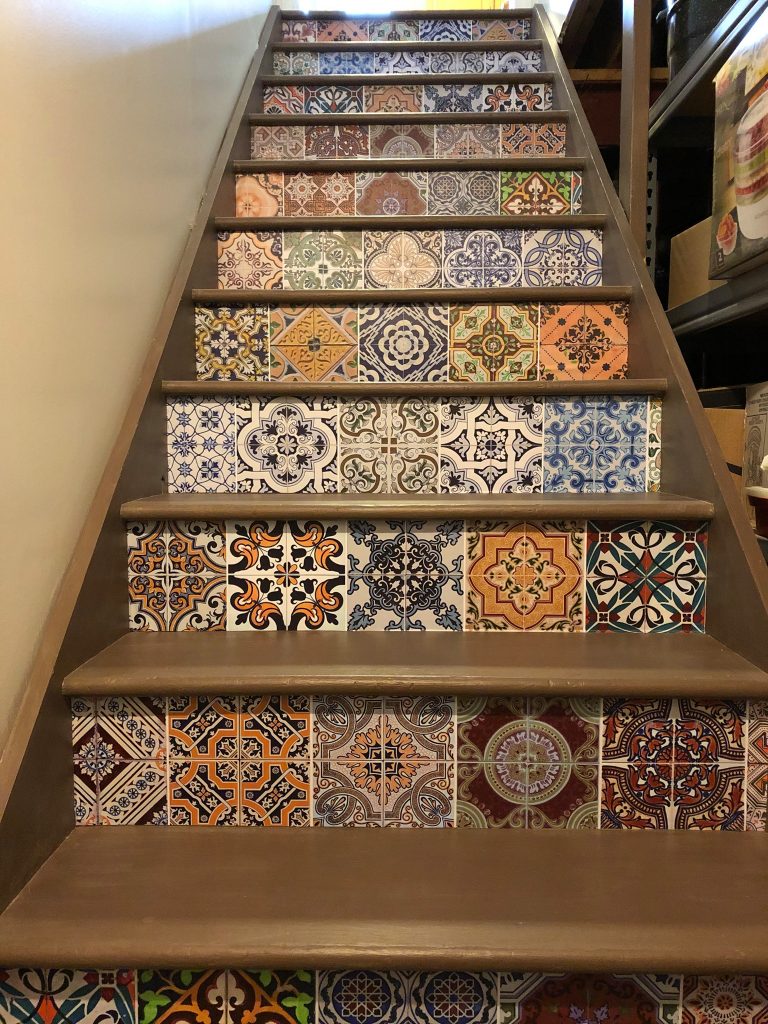 2020 is going to be a great year to get home projects done! We love this one just completed by The Salt of the Earth Co, which is owned by Kerry who is an artist at the annual The Purple Painted Lady Festival/Barn Sale in September. She shared this basement stairs project with us – which we think turned out fabulous!!!
She used Krud Kutter to first clean the stairs, then followed up with wiping the stairs a rag and fresh water to remove any residual cleaner.
Then she chose Honfleur Chalk Paint® by Annie Sloan suite and finished the entire project using Annie's Lacquer which comes in both Gloss and Matte. It is a hard working floor topcoat.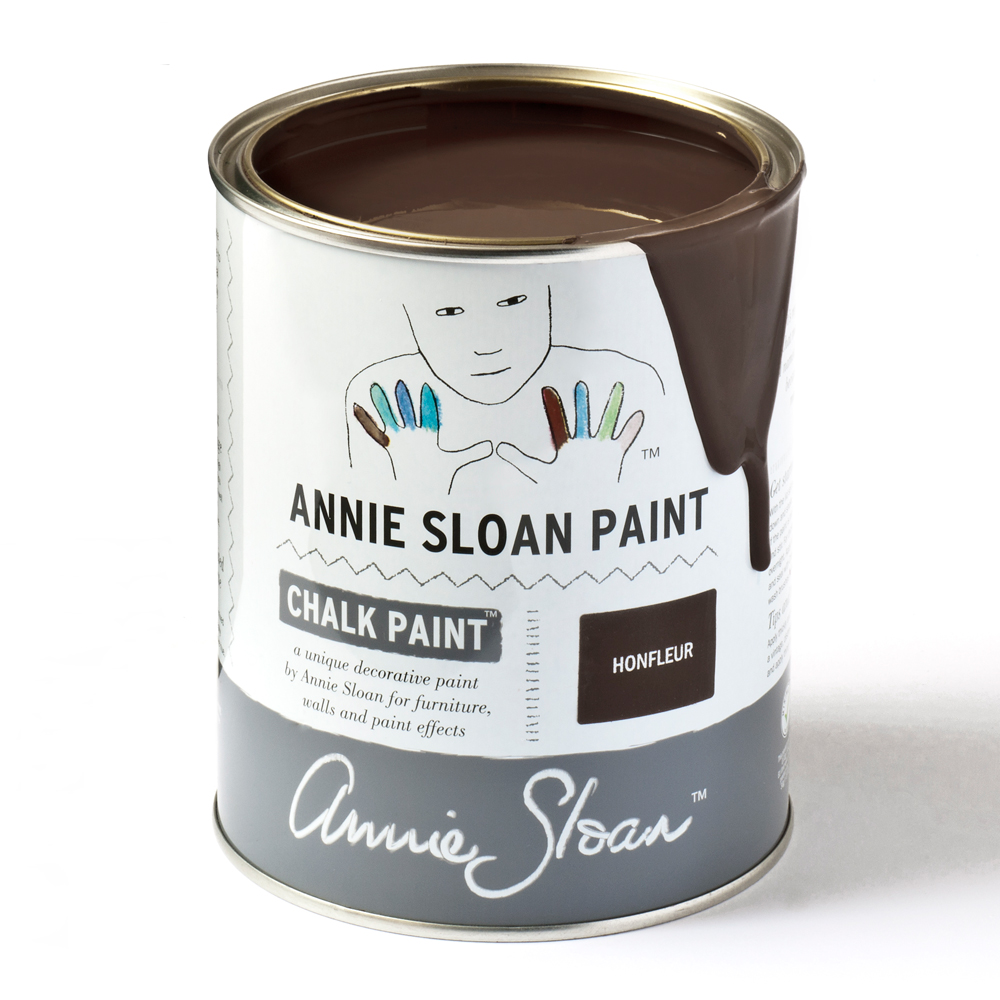 Kerry wrote, "2020 is the year of getting house projects done for us. We partially finished the basement last year so the kids have a place to hang. The steps and walls down to the basement needed some TLC.
Thanks to The Purple Painted Lady…We used Annie Sloan Chalk Paint® in Honfleur on the steps and jazzed up the risers with some color. Now just need to get a curtain to separate the stairs from the shelving and put the railing back up."
IMPORTANT TIP WHEN PAINTING STAIRS: Kerry painted every other step so she could easily manage the project and not paint herself in the lower level while it dried. Brilliant tip for you to do if you are painting stairs.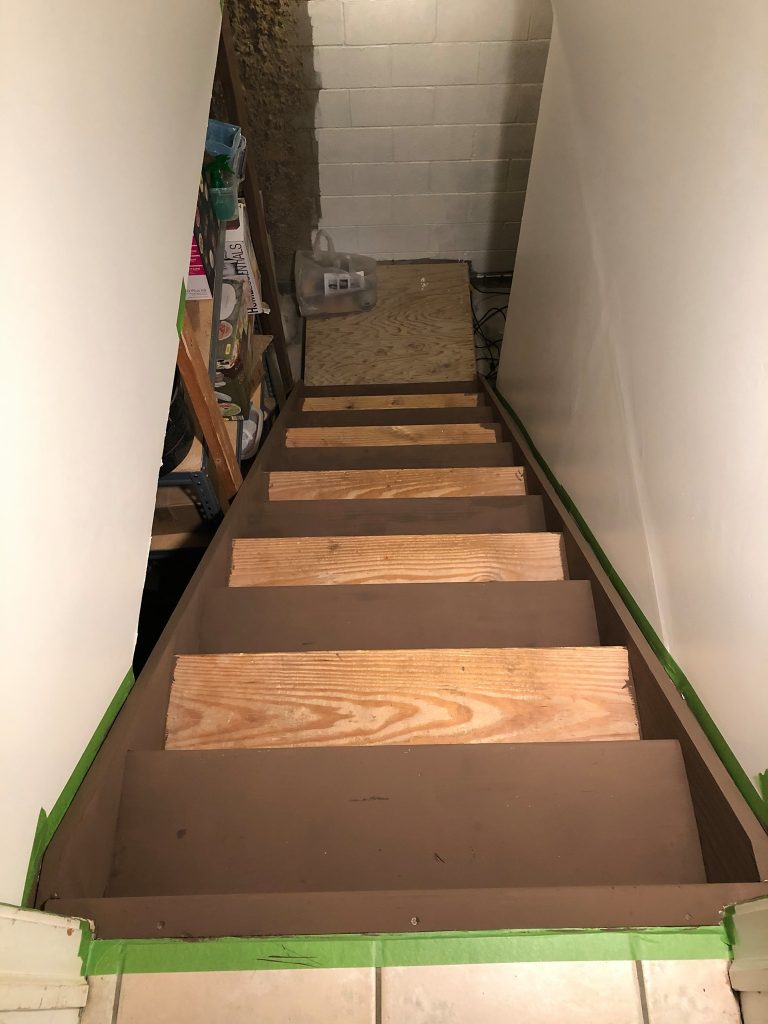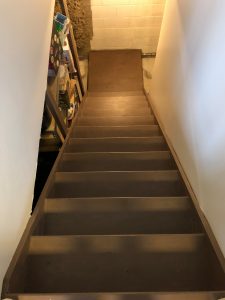 SUGGESTION ON WHERE TO GET THE PEEL AND STICK TILE "stickers:
Check out etsy for "tile stickers" for your stair risers or backsplash.
What are your 2020 project goals?
PS I love Kerry's Vanilla Orange Lavender Lip Balm! You should check out her website here=> https://thesaltoftheearthco.com/products/lip-balm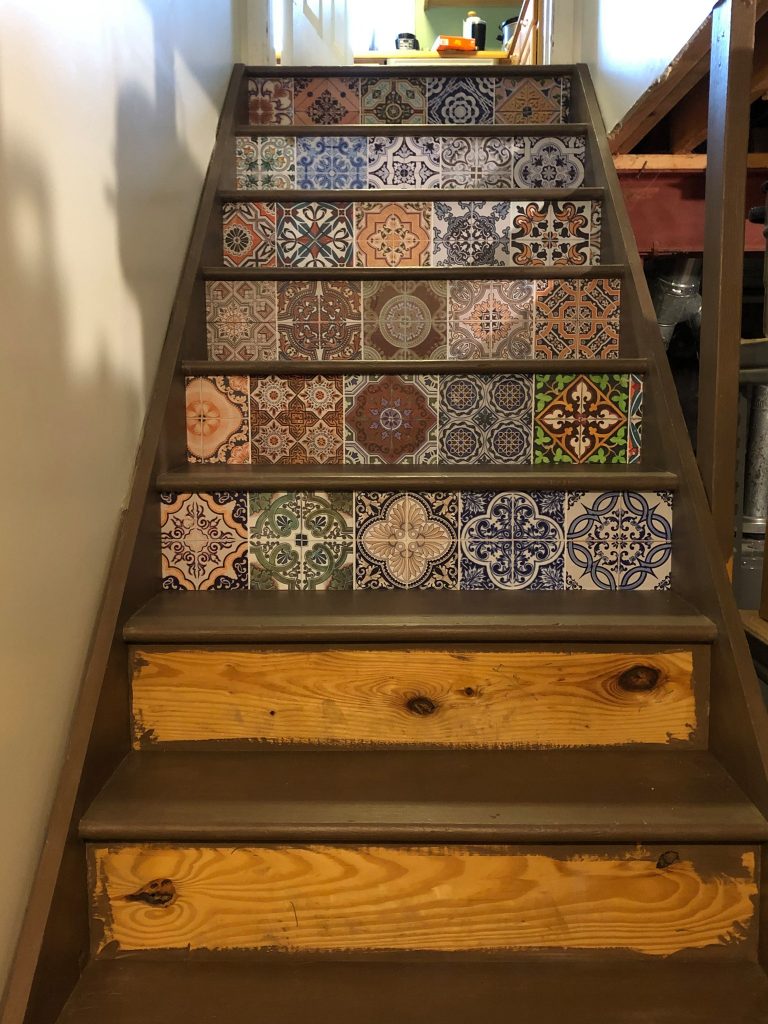 _______________________________________________
#chalkpaint#anniesloan#honfleurchalkpaint#paintedstairs#2020diygoals#anniesloanlacquer#thesaltoftheearthco#thepurplepaintedlady#rochesterny#macedonny#thepurplepaintedladyfestival
BUY PRODUCT FROM …..THE PURPLE PAINTED LADY®:
Trish always shares, "first- if you have a local stockist- go visit them and build a relationship with them. Go to them with your questions and project issues." BUT- if you do not have a local stockist- we invite you to try our customer service!As for buying any of the products we mentioned earlier in this post- I hope that you select The Purple Painted Lady® to be your one stop resource! We have two locations in western NY. Check out our Information tab and come and meet us! Otherwise- if you are not located near me- the following information may apply to you. This information is directed to those who do NOT have a local stockist. Because if you do – go and meet them, shop from them and build a relationship with them. The guidance, information and knowledge they share with you – will be invaluable. Get inspired by their shop that they lovingly curated – just for you! Enjoy that one on one experience! But for those who are in a location where there is no one selling paint products- and you must buy on-line- consider us. With that said, visit www.anniesloan.com to find a stockist near you. We are here to help you, our customers! We want you to be successful!
SOME OF THE REASONS WE THINK THE PURPLE PAINTED LADY® CUSTOMER SERVICE IS THE BEST: * We love our customers and it shows!* Ordering online? If you order before 3 pm EASTERN TIME any day Monday thru Friday – we will ship out your package that SAME day either via USPS or UPS. We ship orders out every since week day all over the US. (THIS IS DIFFERENT than SAME DAY DELIVERY. We do not offer that)* We offer low flat rate shipping cost so if you are one town away or 10 states away- the shipping cost is the same.* We have awesome follow up customer service, too!*
SHOP ONLINE HERE : ) And I will be here to help you as you progress through your future project! And if I do say so myself- we offer the BEST customer service that you will ever experience! Lastly- if I was helpful to you- ….please consider leaving a positive review on my Facebook business page sharing your positive experience or thoughts about The Purple Painted Lady®. Here is a link to my Facebook page=> http://www.facebook.com/pages/The-Purple-Painted-Lady/291882785710 This really helps me! (wink, wink!)
XO~Trish
The Purple Painted Lady®