Differences Between Annie Sloan's Chalk Paint® "Blue" Colors
So, which "Blue" Chalk Paint® Should I Get???
If you order paint on-line, it can be a bit intimidating since colors may look differently on your monitor (especially depending on the quality of it.) I receive many questions about the differences between the "blue" colors in the Chalk Paint® decorative paint by Annie Sloan family. (Napoleonic Blue, Aubusson Blue, Greek Blue, Louis Blue, Old Violet) That is because depending on the amount of light shining on a piece when a photo was taken – will influence how the color appears. When purchasing paint on-line- always look at a few examples of it and feel free to contact The Purple Painted Lady and ask questions prior to buying.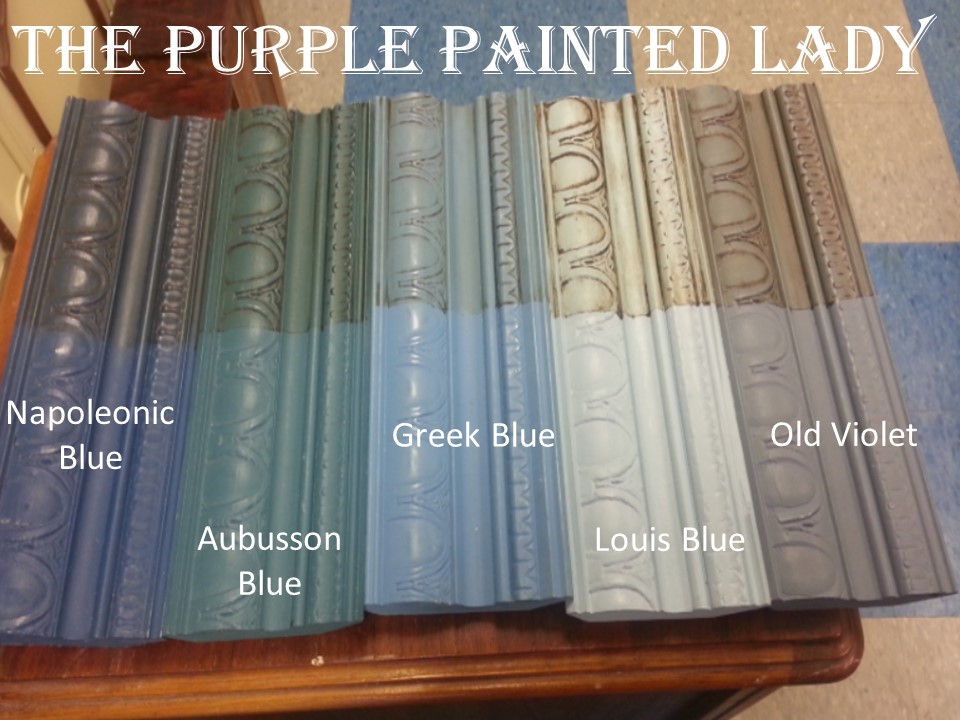 Napoleonic Blue = A deep true blue that is the color of fresh picked blueberries- perfect for creating the Union Jack flag! More like the color of navy.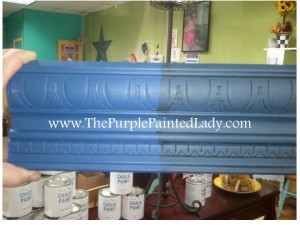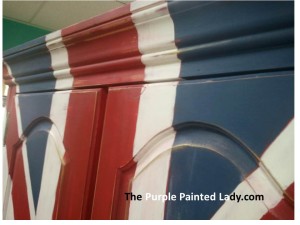 Aubusson Blue = is named and designed after the beautiful deep grey blue found on the classic 18th and 19th century Aubusson rugs from France. It is an elegant color that works well with many colors as it is a dark neutral but in particular it works with Paris Grey. It is also a color found in Scandinavian painted furniture. In my opinion (The Purple Painted Lady), Aubusson Blue is a wonderful Americana, traditional color. I love the way it looks over the color Olive.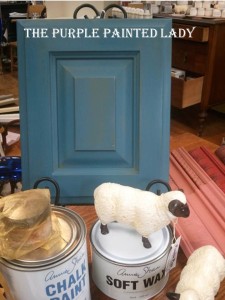 Greek Blue = Annie Sloan's Greek Blue is a warm blue without any green in it. It is a color found throughout the Mediterranean. To The Purple Painted Lady- it is more like an electric blue, but NOT a neon blue. It has a slight periwinkle feel to it- but is definitely more of a blue.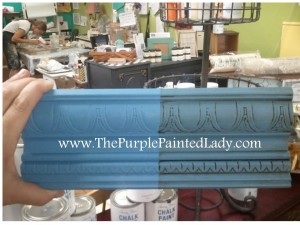 Louis Blue = This is a pretty pastel blue. Soft, but yet, does not scream baby nursery. A beautiful light sky blue.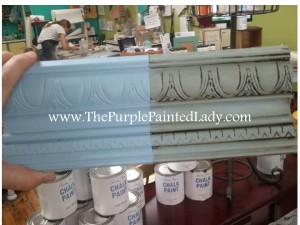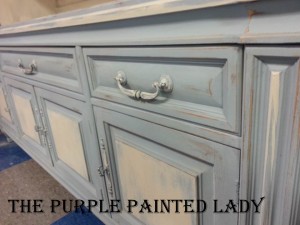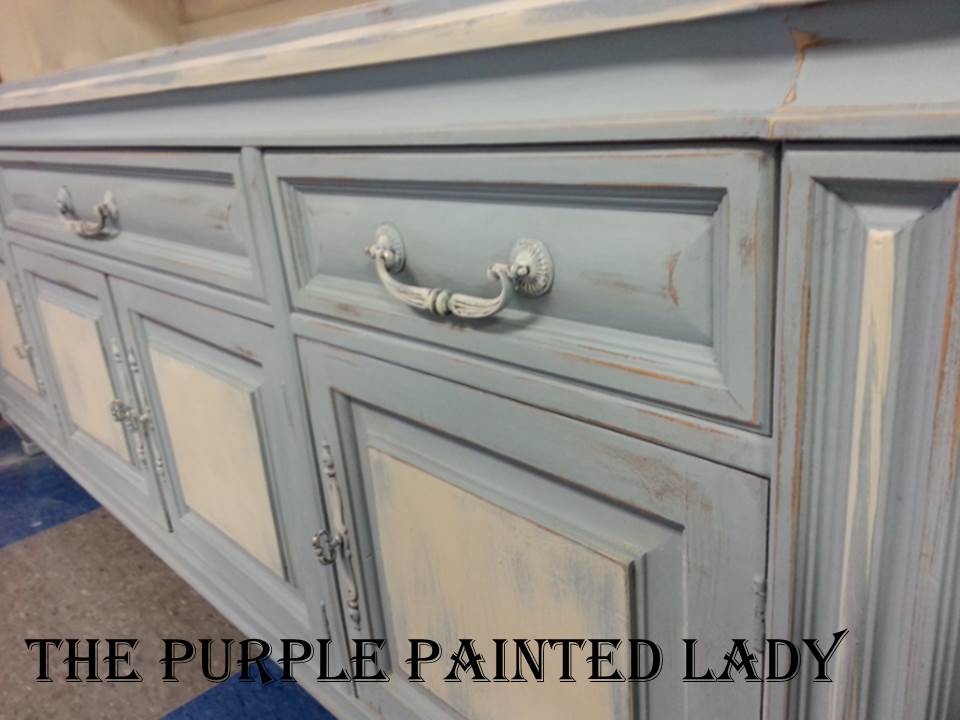 Old Violet = Annie describes this like deep Parma violets or blue lavender. In my opinion (The Purple Painted Lady) the color has a periwinkle feel to it- which I love. When I paint this on a piece and distress a lot, it also reminds me of worn denim faded jeans.
Visit our website to order if interested. $34.95 per quart, low/flat rate shipping and it always ships same day!
In fact- there are many reasons we think buying through us is the best. Read THIS little post about what sets The Purple Painted Lady apart from the rest.
To visit our on-line store- click HERE.
Lastly, we share a lot more information to help you get the most functionality out of your Chalk Paint® on our Facebook page. Consider checking it out by clicking HERE. While there- kindly consider LIKING us.
Thanks again,
Tricia Migliore Kuntz ~The Purple Painted Lady ~
Design/Consulting, Kitchen Cabinet Refurbishing, Custom Painted Furniture, Chalk Paint® & MMS Milk Paint Retailer & herRochester Blogger
PHONE: 585-750-6056
Come visit us:
At our MAIN STORE at 77 West Main Street in Macedon, NY 14502 OR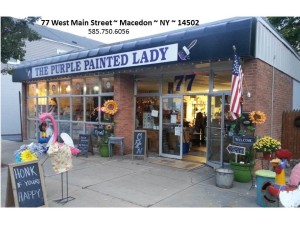 3200 West Ridge Road in Rochester, NY 14626 (The Shops On West Ridge) OR
Our Syracuse, NY location at 2017 Milton Avenue in Solvay, NY 13209
Click HERE for Store hours and information.