Ooh- I am so very excited. We have been working hard for a few years on this idea. We have this ole' horse barn that is around 21,000 square feet. It is seriously huge! The barn sits on 40 pretty acres in western NY and we are opening an event barn to host markets and paint retreats starting in 2022. We named our barn Fig Hollow because we grow and sell fig trees. Here is a link to our Facbook page if you would like to follow along with us is called Fig Hollow Barn.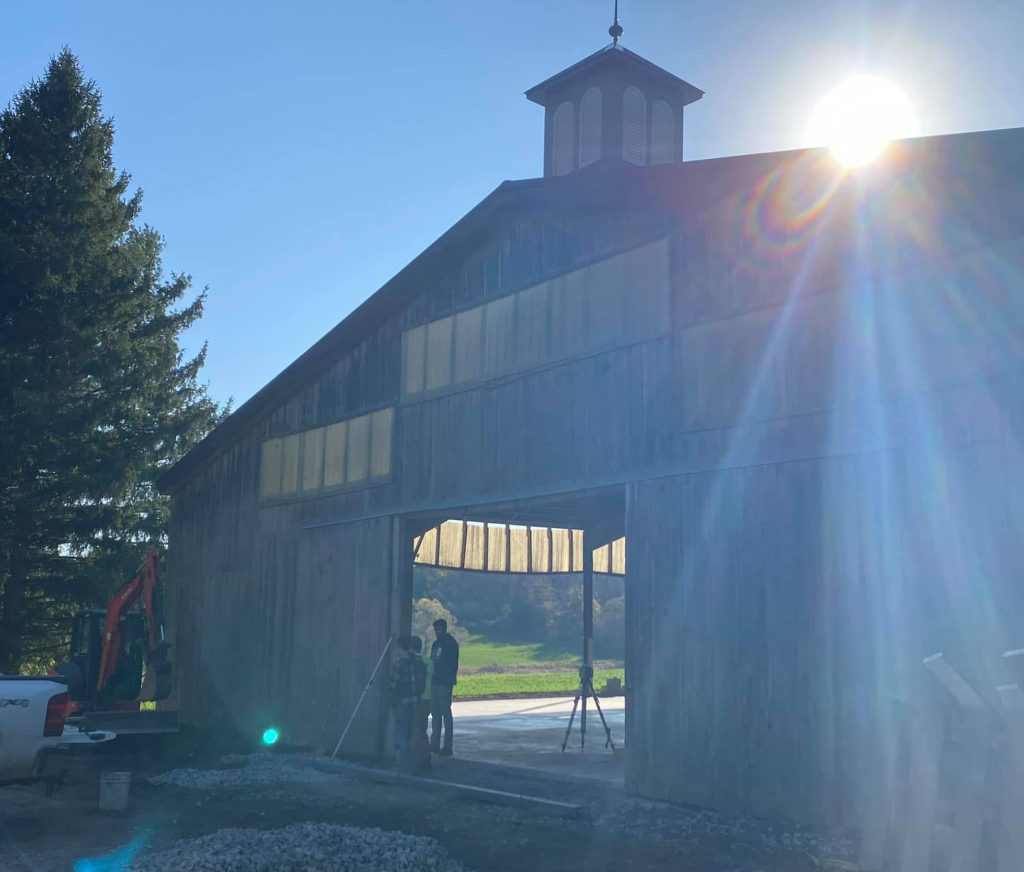 Back in 2018 we put a new metal roof over the whole thing and had that pretty cupola built for the top. Then, in 2020 we have 7000 square feet of concrete poured. Most is for the main portion but some for storage. And in 2021, we are installing glass carriage doors along one 60 foot wall that looks over the back 20 acres that we hope to eventually have a herd of sheep grazing on. The glass doors will open and run along the profile of ceiling. This year we will convert the big grain bin into a multi-purpose space to serve beverages from and also use a cash out counter. The ideas and opportunities are endless for what we hope to accomplish.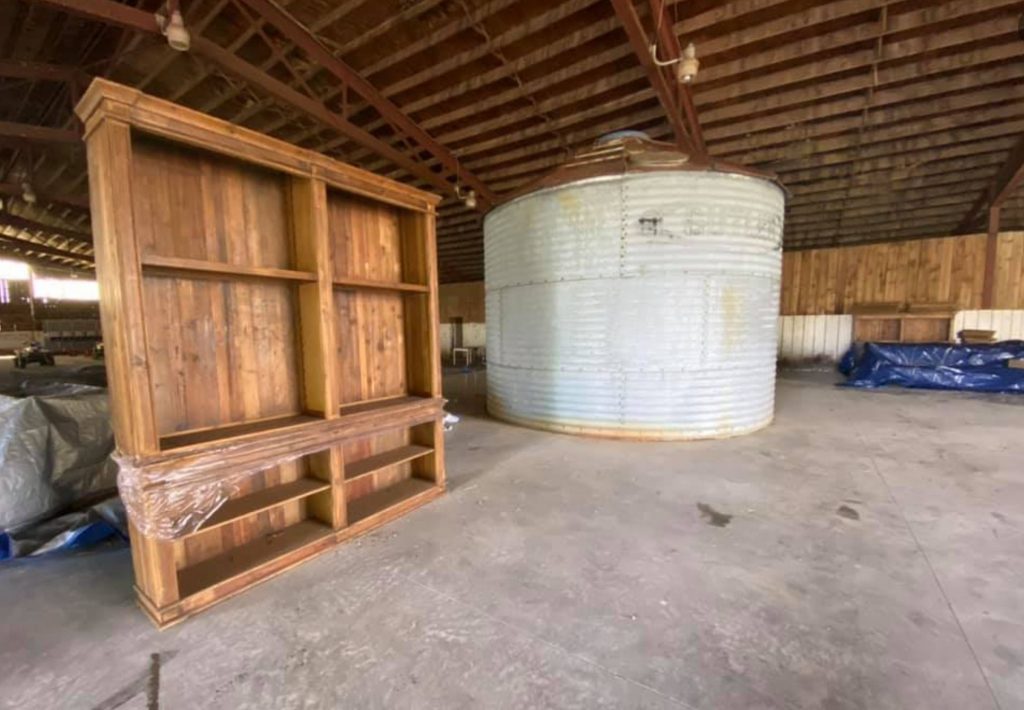 To divide the event space from the remainder of the barn where we will have storage for items like 14 church pews, 300 white wedding folding chairs and 300 black Chiavari chairs – we are using a bunch of 8 foot tall wood hutches. We are working on a frame that is 8 feet tall that will connect the space between the hutches using really tall vintage wood doors.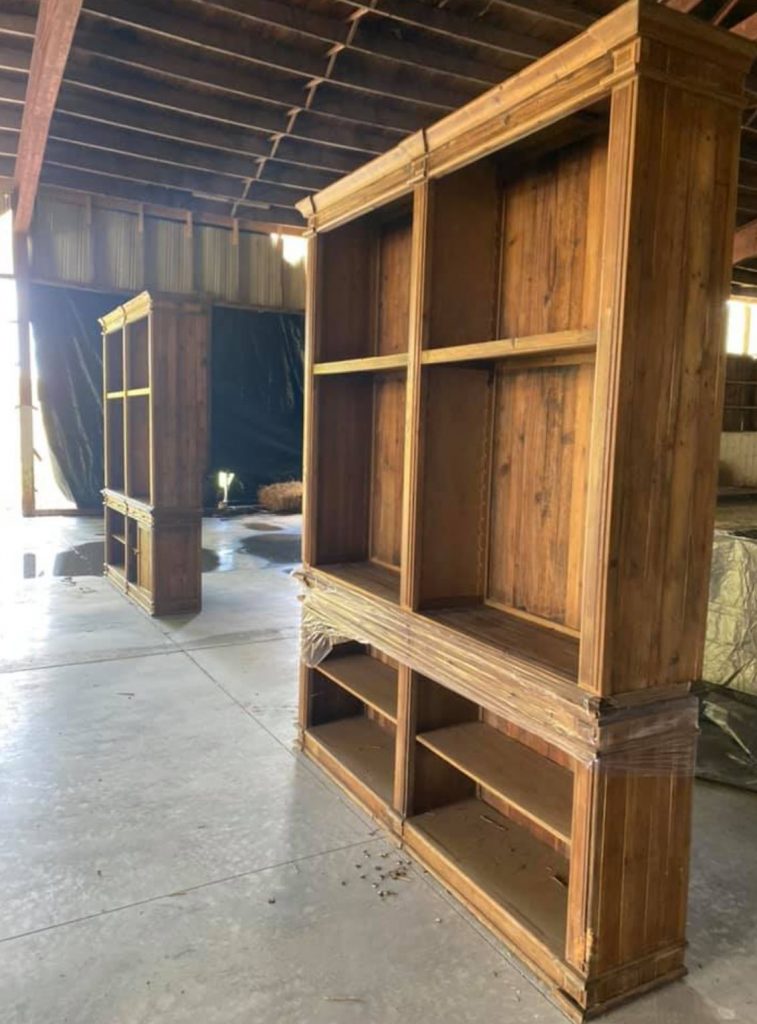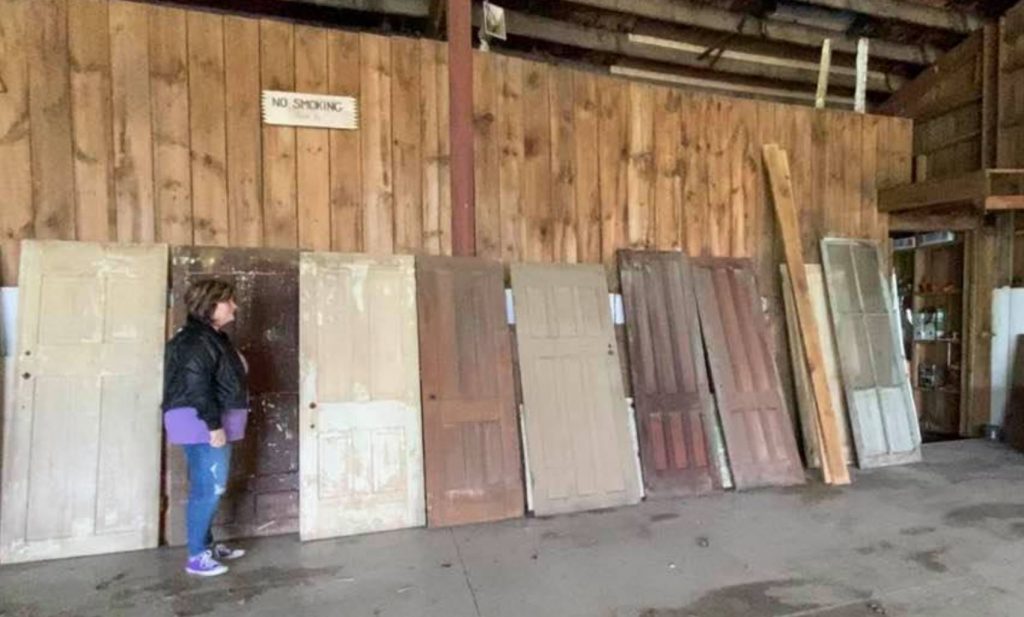 I am hoping to host paint your piece of furniture workshops where you can literally bring in a big dresser and we will coach you through painting, applying IOD products and then sealing it. We want to have barn quilt painting workshops, farm to table dinners, musicians, and niche farmer markets. Can you see my vision? Is this something you would like to visit?
I hope so! Stay tuned on more details.
SIGN UP FOR OUR MONTHLY NEWSLETTER: Okay- well maybe we actually send this out about every 2 months ~ but still – you will want to join this! Click HERE to get on board with The Purple Painted Lady's Monthly Newsletter and get in on the fun.