We are going to be offering a pretty awesome promotion in our December 1st, 2020 newsletter that will be good for one specific day in early December. So, the question is….do you receive our monthly newsletter? If no, you should want to consider joining soon! More than one coupon cannot be used on one transaction. And if you are wondering what it is…I guess you will need to sign up by midnight, Nov. 30th.
Click HERE to join The purple Painted Lady Monthly Newsletter and get in on the fun. #thepurplepaintedlady#giveaways#2020hasstunkletsdosomethingcool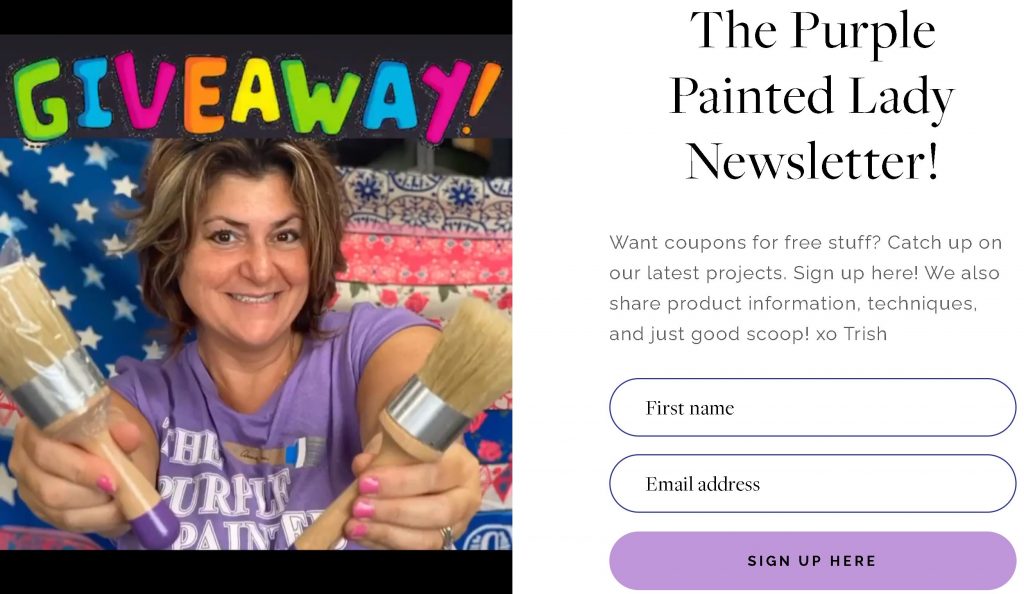 We always encourage you to visit your local Chalk Paint® stockist…but if you are stuck at home and do not have anyone local… The Purple Painted Lady is here to help and can ship your order right to your front door step. Please just place your order online and we will ship it out ASAP! In fact, if you place an order- be confident in knowing that The Purple Painted Lady has everything in stock! What does this mean in the end? With the team we have in place- your order ships the out via USPS or UPS the same day you place it – Monday through Saturday. (note however, this is as long as your order came in before 3pm EASTERN TIME, because UPS picks up our packages around 3:30pm)
To purchase online –please CLICK HERE!
XO….
Trish