It has been a year since I shared this kitchen transformation that was done in the middle of 2017 and …….I still think about it. And actually – I dream about it too! Alyssa at Little Moon Clothing is an extremely gifted artist and stylist and clothing creator – talented beyond her years, in my opinion.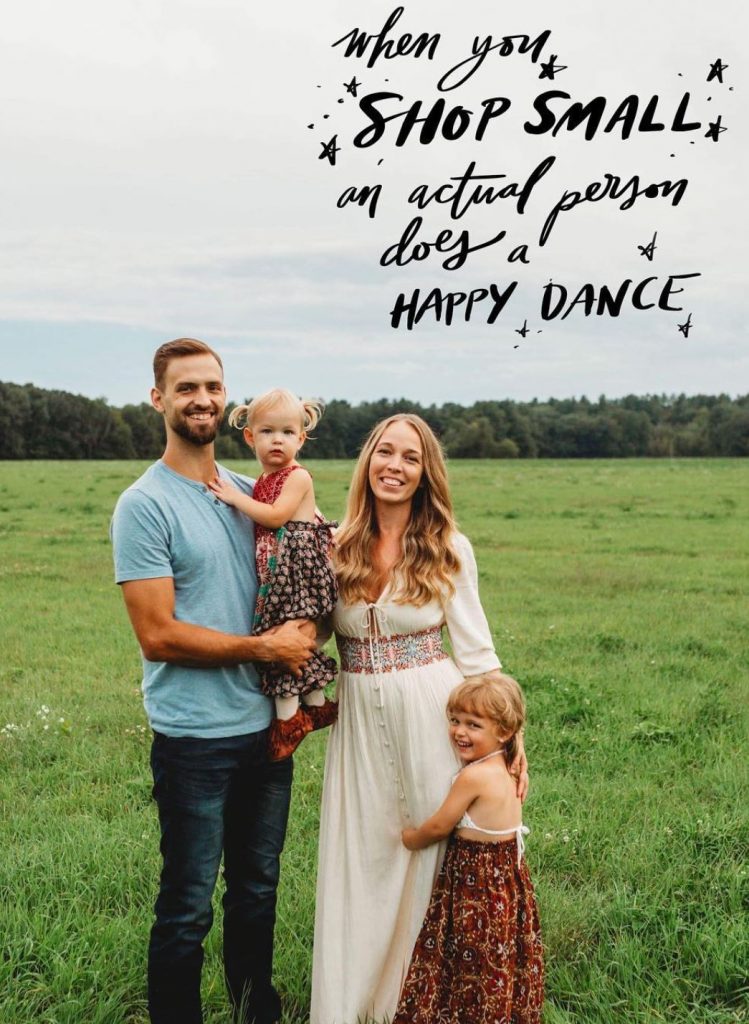 Alyssa has a beautiful Instagram page that you should be following- she shares her family's adventures renovating an old 1890's NY farmstead with a bohemian flare and ……photos of her business, @littlemoon_clothing of funky children's apparel that will make your jaw drop.
But back to Alyssa's amazing kitchen transformation she did using Pure White Chalk Paint®️ by Annie Sloan and Annie's Chalk Paint Clear Wax. We are still swooning! Take a peek at this BEFORE & AFTER!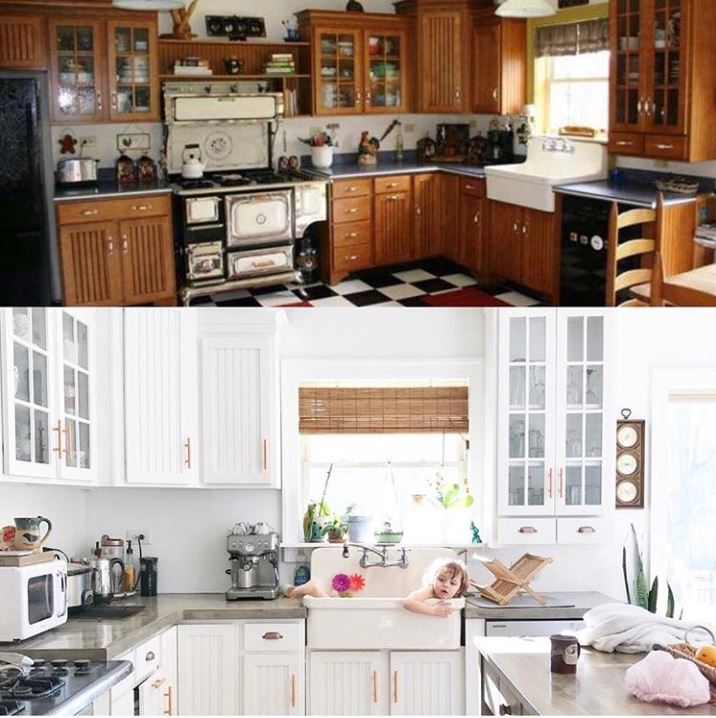 I see this and feel the heavens open and hear angels sing. And look closely at that farmhouse sink in the "after" photo…because one of those little angels is in it!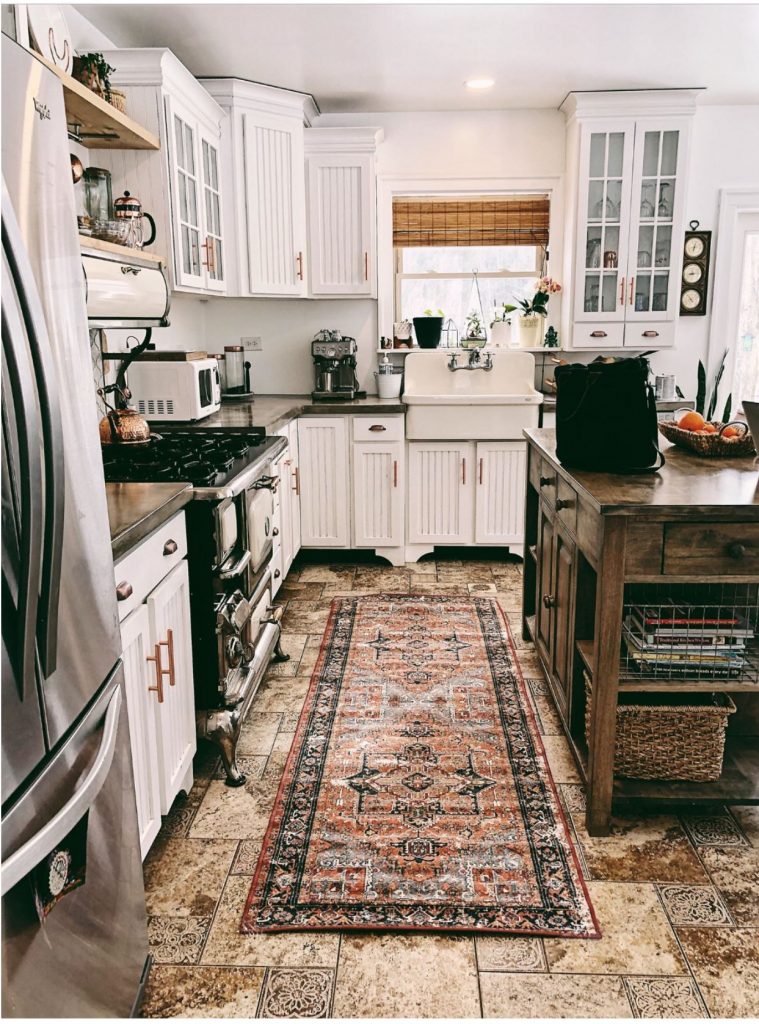 Alyssa cleaned with tsp, sanded, primed with zinnsler water based primer, used Annie Sloan chalk paint® in Pure and then sealed with three coats of wax – that she applied over a weeks time.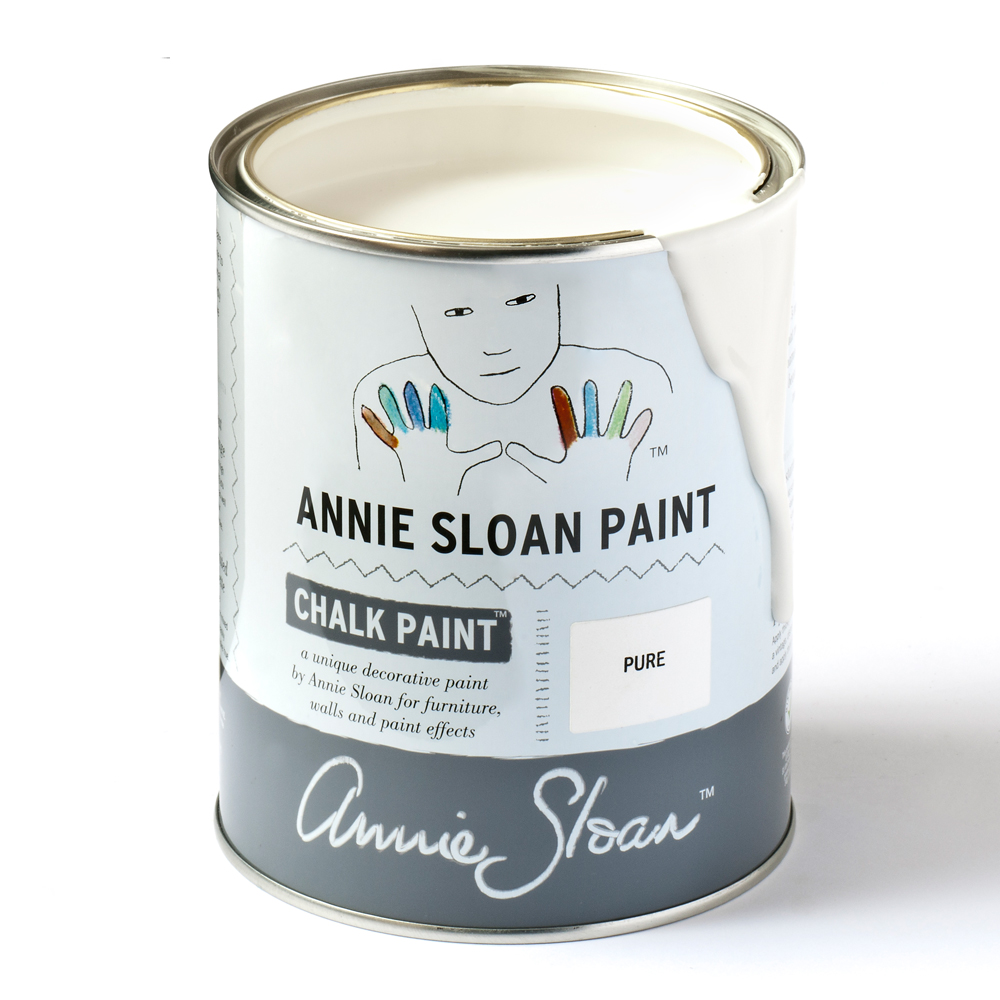 At The Purple Painted Lady, we recommend using Krud Kutter to clean your cabinets prior to painting and then- follow up with wiping your doors with fresh water to remove any residual cleaner that could repel your paint.
Alyssa shared, "it's been 1.5 years and they are still washing and holding up great. No chips at all even in the high traffic spots like garbage and near the dishwasher. They look factory finished I used a foam roller."
The Purple Painted Lady recommends that if you are using a
foam roller that you should:
thin your Chalk Paint® with some water. I would do this in small batches and not exceed 20%. I would recommend that you find a consistency that works best for you based on the local humidity and temperature where you are at- and your ability to manipulate the paint.
Be careful and make sure you do not leave heavy lap lines behind.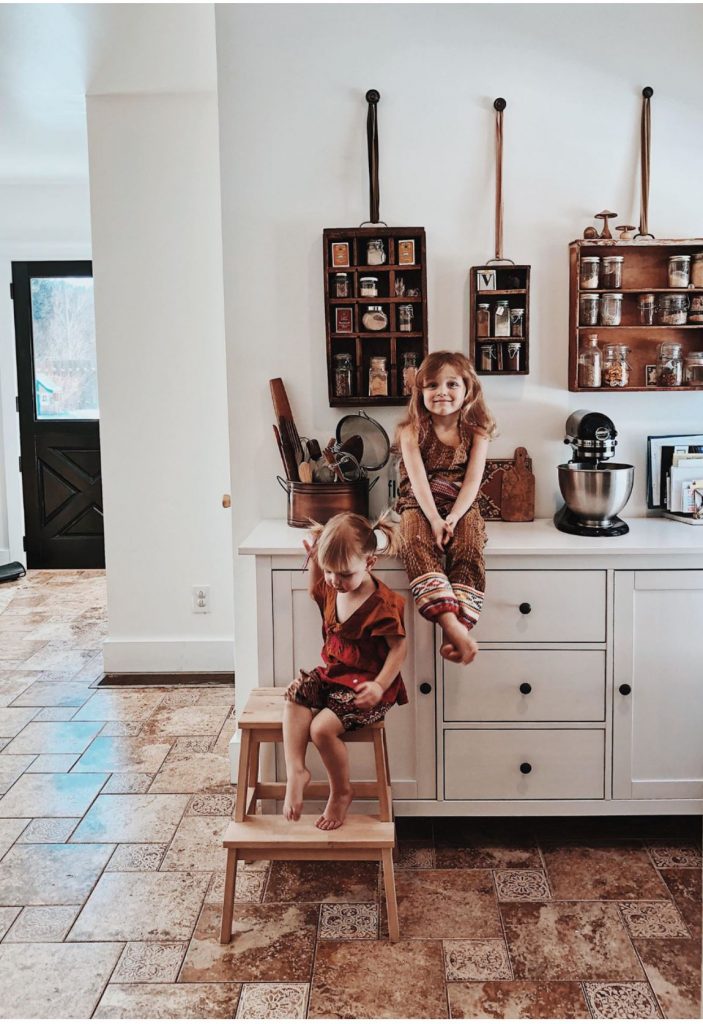 Okay- well now I must share with you also Alyssa's extremely stylish clothing line that has a global flare to it! So , please go check out more of her SOCIAL platforms and tell her that The Purple Painted Lady sent you!
INSTAGRAM: @littlemoon_clothing
ETSY: CLOUD9JEWELS
ETSY: LITTLEMOON
FACEBOOK: littlemoonclothing
PINTEREST Littlemoonco
HOW TO MAINTAIN AND CLEAN YOUR PAINTED CABINETS:
Visit this website post to read in detail!
About The Purple Painted Lady– Stay in the "Know" with our Text Messaging Service To get notifications of when a new color or product from Annie Sloan is going to drop, or be alerted to when TPPL are about to do a Facebook LIVE on a new technique or product releases ….Text 74121 the word the chalkpaint (ALL ONE WORD and lowercase) to get notices of new colors and exciting changes!
Our Level of Customer Service: If you are a customer of ours…..when it comes to customer service- The Purple Painted Lady will go above and beyond. That means if you have a question in the middle of your project, something is not turning out the way you expected it to or are looking for some advice on how to approach your project- all you need to do is call me! Yep, that's right! By purchasing from The Purple Painted Lady- you get a "Chalk Paint® Concierge" if you will! Or- if you are using any other product that we sell- do not hesitate to contact me for help.

Just type my digits into your phone- and voila- you get a real person to talk to. (And yes- it will probably be me, Trish ~ The Purple Painted Lady!) 585.750.6056 My phone number is also noted on every piece of paper that accompanies your package to make it easy for you to find my contact information. (did you ever order something from a place and then you get it- and there is no contact information included, on anything? That so annoys me. Thus why my phone number is on everything!)

If you have a local stockist for Chalk Paint® – GO SEE THEM AND BUY LOCAL! But if you do not, keep in mind, when it comes to SHIPPING…we will ship your order out our doors the THE SAME DAY AS YOUR ORDER IS PLACED. If you place an order- be confident in knowing that The Purple Painted Lady has everything in stock! What does this mean in the end? With the team we have in place- your order ships out our doors the same day you place it – Monday through Friday as long as we received it before 3pm EASTERN TIME, because our UPS driver, Mike ….picks up our packages around 3:30pm.