WATCH THIS VIDEO! (<= Click on that) Chalk Paint® by Annie Sloan is an amazing paint. Revolutionary in fact in regards to the painting movement that happen globally, but in our little part of the world here in the USA – over the last 10 years. 99.9% of the time, there is no need to strip, sand or prime the piece you would like to paint. (We do recommend cleaning before painting however)
Chalk Paint® is a heavier bodied paint. And with the change to the global alignment of packaging – you may have noticed that the paint is even thicker. The coverage ability is superior and the durability, bar none the best I have experienced, However, it is not a miracle. And for some, because it is thicker- they may find they struggle.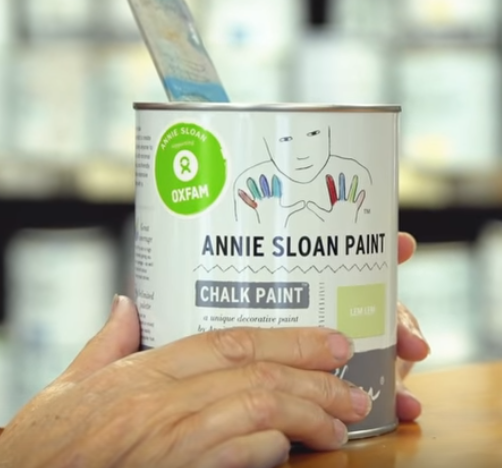 If I am describing you (or even if you are a pro using Chalk Paint®) – please take a look at this video that Annie created. The video delivers seriously useful information versus being a high level commercial.
Please take the time to watch it – I think it will help you with your projects
And remember- when you purchase through The Purple Painted Lady- we are always here to help you!