We had fun using Annie Sloan Chalk Paint® on the top of this dresser doing a little color blending and whimsical painting during our January 12th, 2023 Facebook LIVE!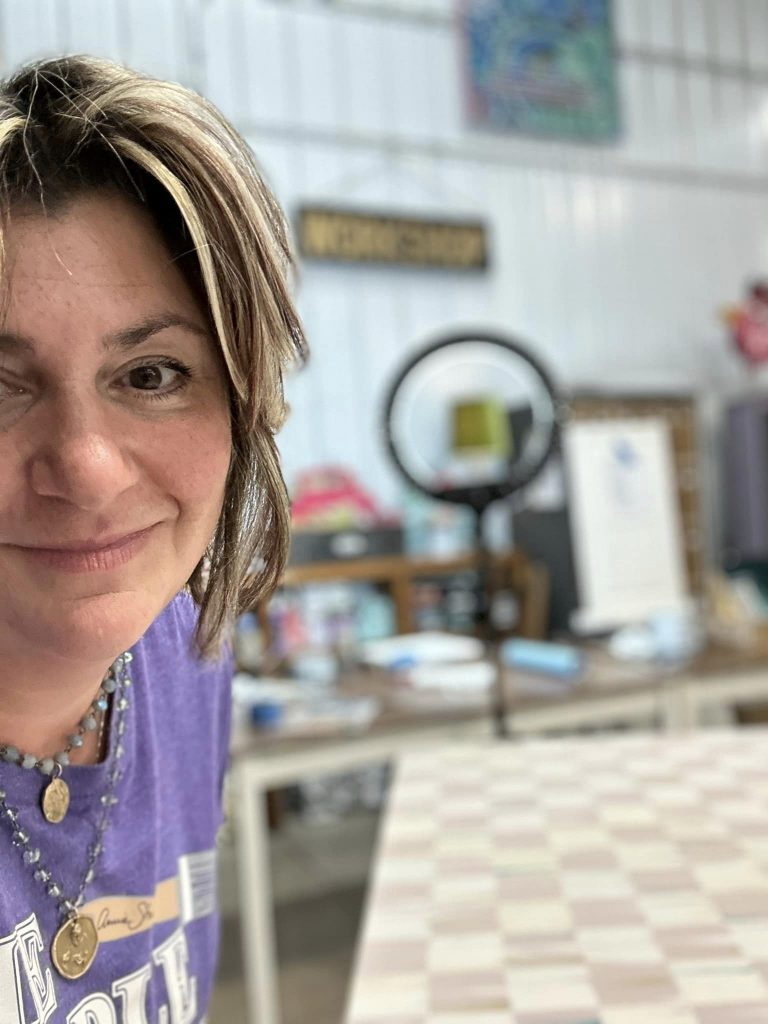 We used a bunch of colors. Antoinette, Versailles, Original, Old White, and Provence. What do you think? You love it? Not your cup of tea? Oh well, maybe just appreciate the artistry and fun behind the application.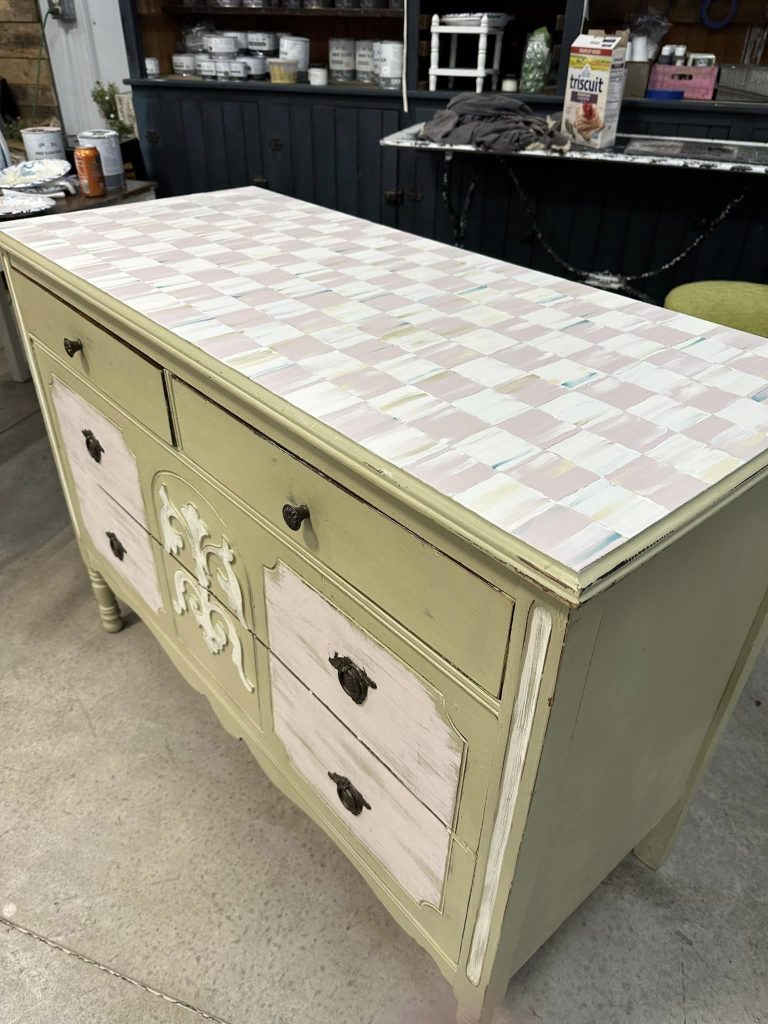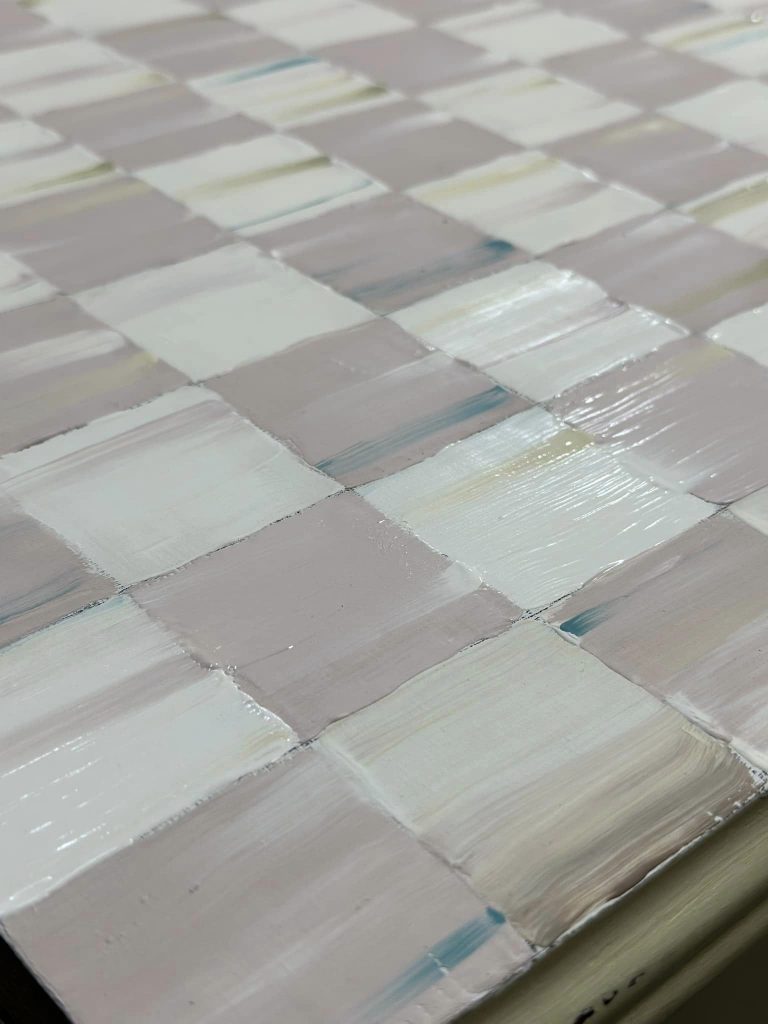 Here are some types if you like what you see.
I like my squares to an odd number in a row. That is because I live the squares in each corner to be the same color.
I usually choose two main colors and then three additional colors to pull through. I always use a light color – like Annie's Old White. I almost always use a metallic…like a gold and for some reason on this one- I forgot too.
I recommend an artist brush for each primary color. Meaning in my example, one brush for the pink. One brush for the white squares.
Paint a whole vertical row at a time, alternating pink and white. If you are lucky, you will "catch" some of the previous color and pull it through the new square.
Start painting on the far left row so that your right arm has a place to rest without the risk of touching wet paint when you rest it. If you are left handed- do the opposite. : )
Periodically clean your brushes with paper towel or a wet wipe. If they get too much of other colors on them. Your squares will look muddy.
I will add some more tips and tricks, but hop over to the Facebook LIVE because I think it was pretty good.
We are The Purple Painted Lady– your small business Annie Sloan provider. And small business is the backbone of our communities!! We are the ones in YOUR area funding your local Boy Scouts or Girl Scouts. We're the ones donating baskets and money to YOUR local charities. It is the local small business men and women of this country who know YOUR name! Not the conglomerates or Amazon's. Small business owners are there stepping up when their is a house fire to a local family or the food pantry needs a little extra or the middle school play needs a sponsor!
Please kindly consider all of this when you purchase and if you have no one local who retails Annie Sloan Products … please – PLEASE consider giving The Purple Painted Lady your valued business. We have been here for 12 years providing this one on one 24 hour Chalk Paint® Concierge Customer Service for when you have questions or having problems. We care about YOU and your projects!! We are grateful for you and we need you…. We really need you! And hope you will continue being our customer. Grateful that Annie Sloan products, including Chalk Paint®, are only available through small local retailers. Annie Sloan is a passionate supporter of small business, Annie Sloan has chosen to distribute her paint this way to ensure that you receive the instruction, support, and inspiration that she would provide herself.
We are here to help you and appreciate you!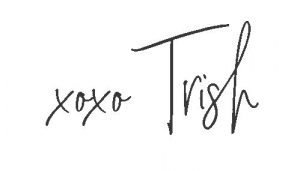 #anniesloanhome #anniesloaninstagram #thepurplepaintedlady #chalkpaintedfurniture