Danielle Dreyer of Rochester, NY Transformed her kitchen backsplash that she was really…really not on love with using Chalk Paint ® Decorative Paint by Annie Sloan in Pure. But now…..she loves her kitchen now!
Danielle has been painting with Annie Sloan Paint for a few years. You might recall the Amsterdam green bathroom vanity she completed a month ago.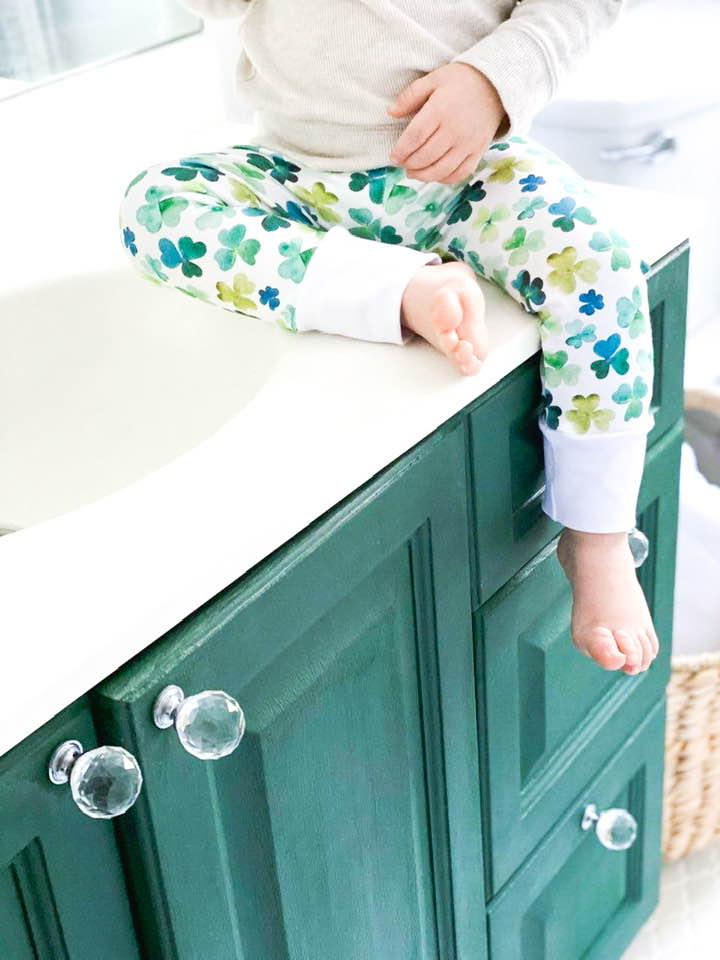 As a young mom and an entrepreneur (doodle & jack ) ….a clothing line for littles, she loves the colors in the Annie Sloan suite and the ease of use with minimal prep since she does not have much free time.
Here are some BEFORE and AFTER photos of her kitchen backsplash that she painted with Annie Sloan. First…the AFTER photo because it looks so good!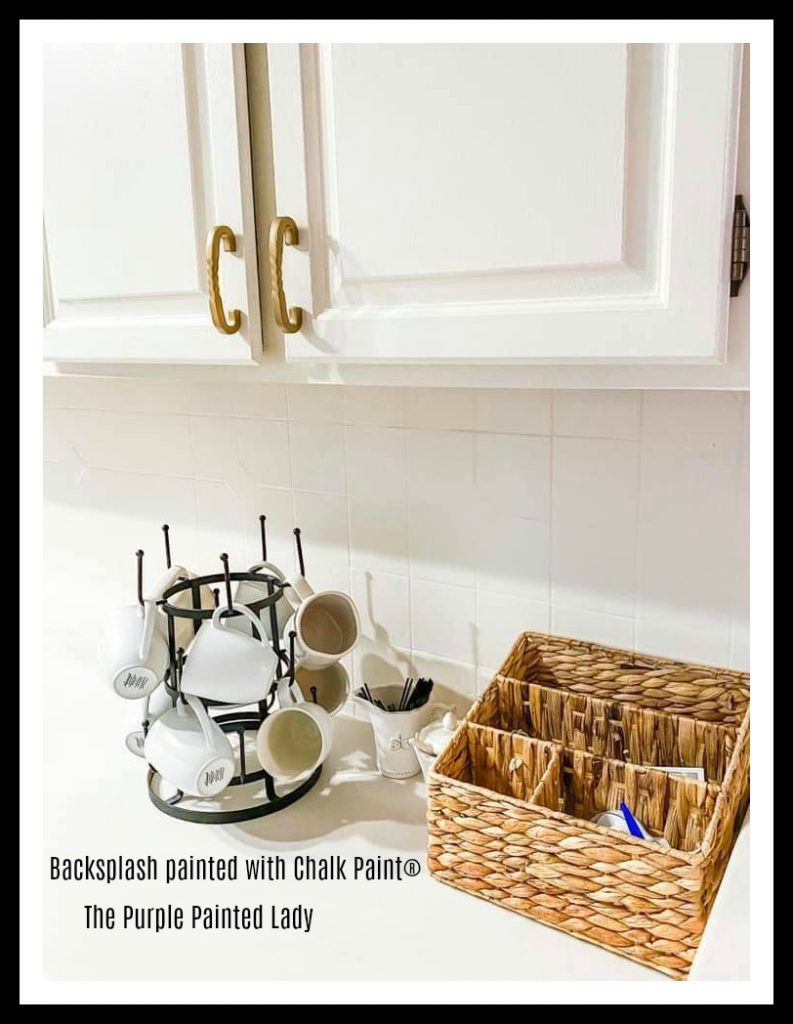 And here is her kitchen BEFORE.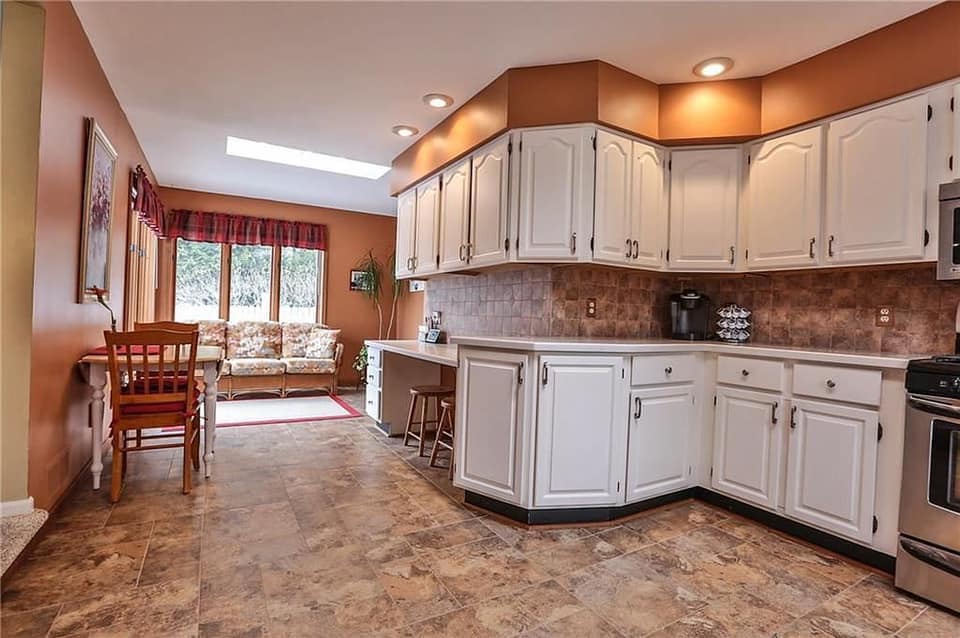 If wanting to paint your tile, the first thing to do is clean your tile well using Krud Kutter. Make sure to follow up after cleaning the tiles with a new rag with fresh water. You want to rinse away any remaining cleaner.