We really enjoy seeing "before & after" photos from our customers and here is an amazing transformation done by Michelle Siefker using Florence Chalk Paint® by Annie Sloan.
Here is a BEFORE photo of Michelle's bed.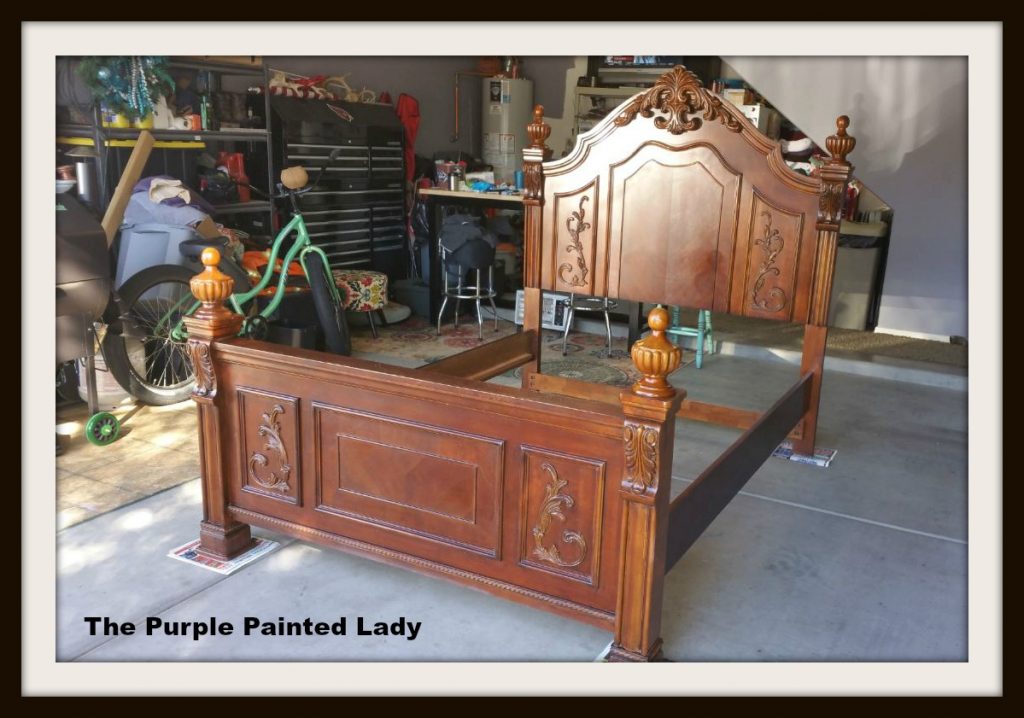 Michelle used Annie Sloan's Florence Chalk Paint®.
Florence, according to Annie Sloan, "was inspired by the colors of the copper green mineral and semi-precious stone, malachite, and from the same family of stones as azurite and turquoise. In the 17th and 18th century it was used as a color made with verdigris but as it is a very fugitive color turning black with time so we are not aware of how it was used on woodwork in many houses. It is a classical color found in classical Italian furniture."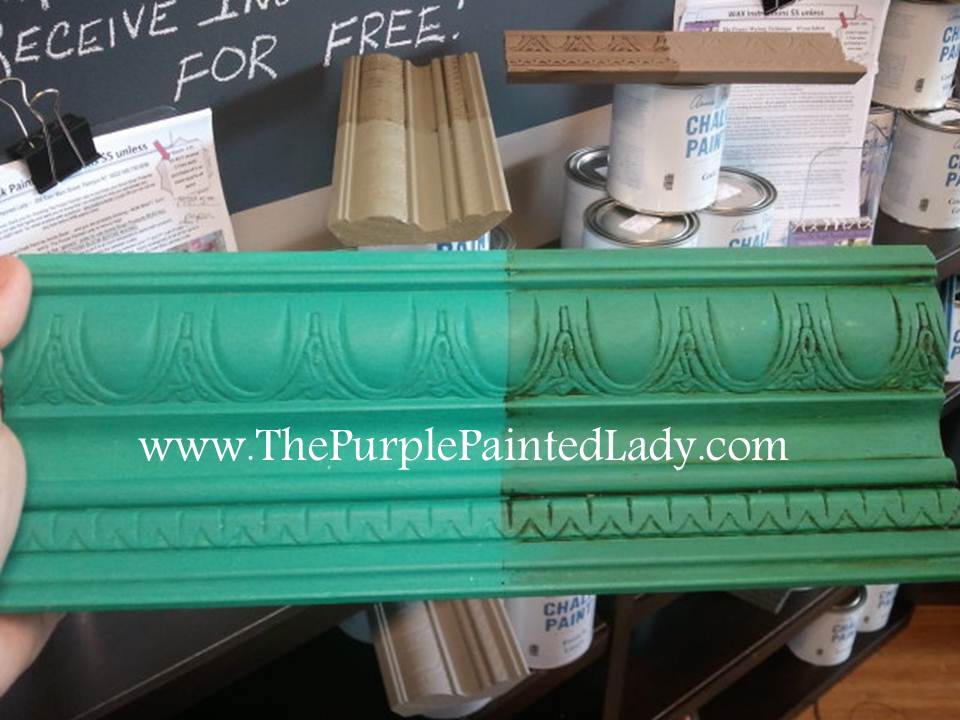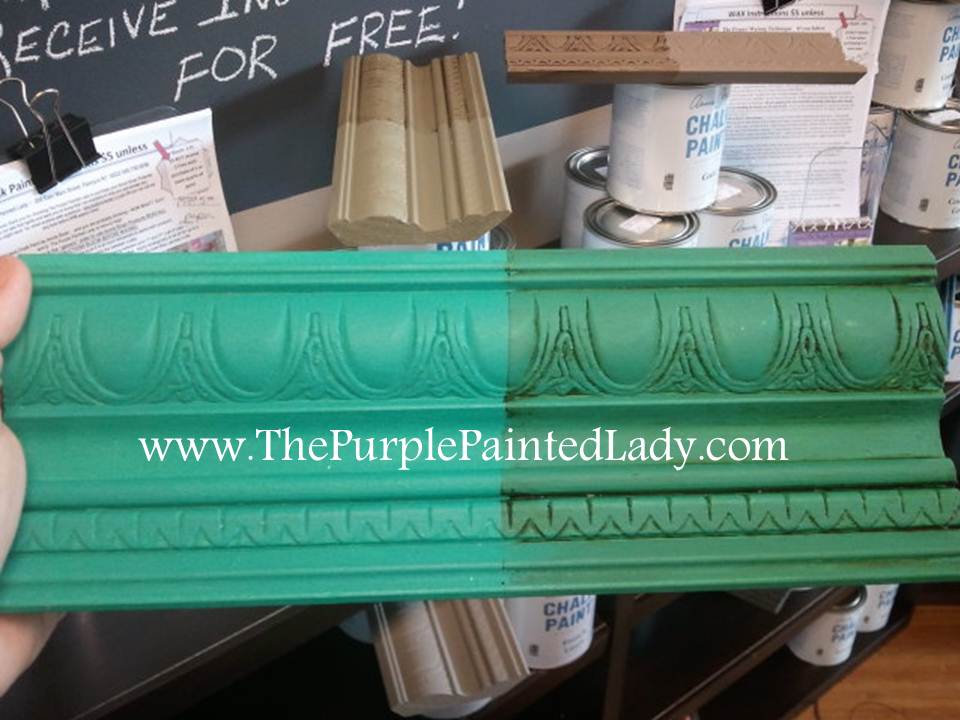 The Purple Painted Lady loves this color because it reminds her of the beautiful green-blue ocean in Honduras!
Michelle first used Florence Chalk Paint®…and then she applied Annie Sloan's clear wax first…then the dark wax all over, rubbed that away and then clear wax as the final coat, buffed to a sheen.