To get back to the HOME page- click up above on The Purple Painted Lady banner. Click on individual photo to enlarge!
Have a piece of furniture that you would like transformed? 
I work with your ideas and budget and provide inspiration and assistance if needed! 
Please contact me to discuss creative ideas that can make your home unique and personalized and give you that one of a kind- "WOW" factor!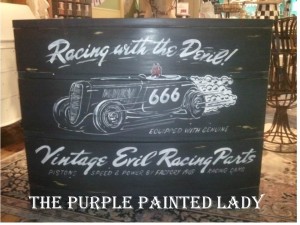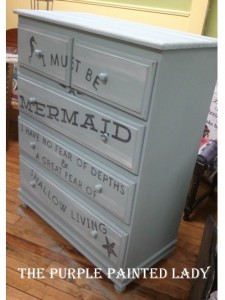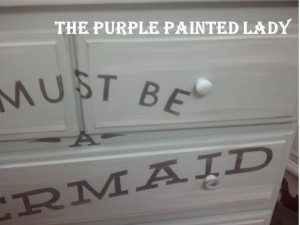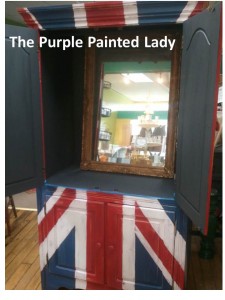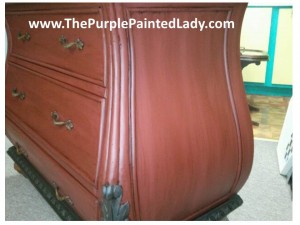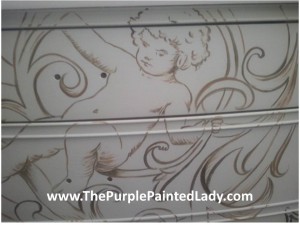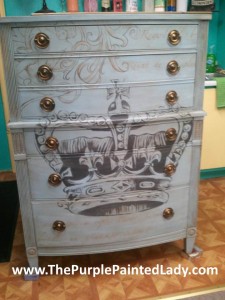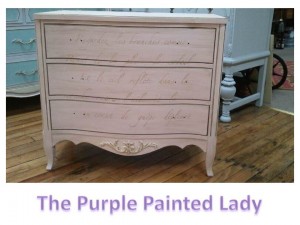 Here is a BEFORE photo of a dresser I just painted that is for sale in my store: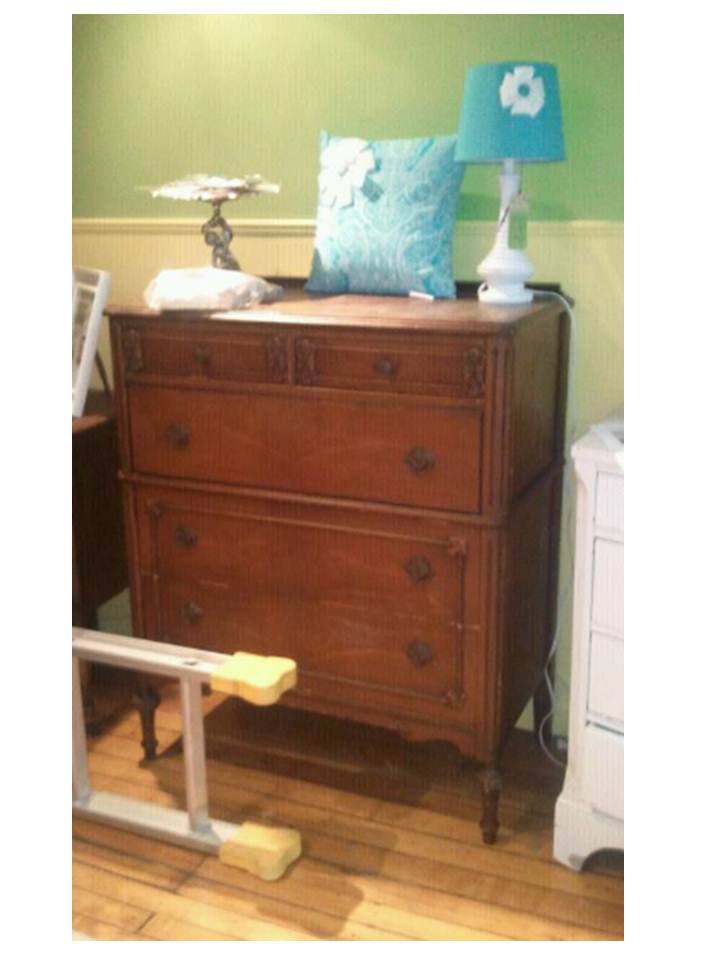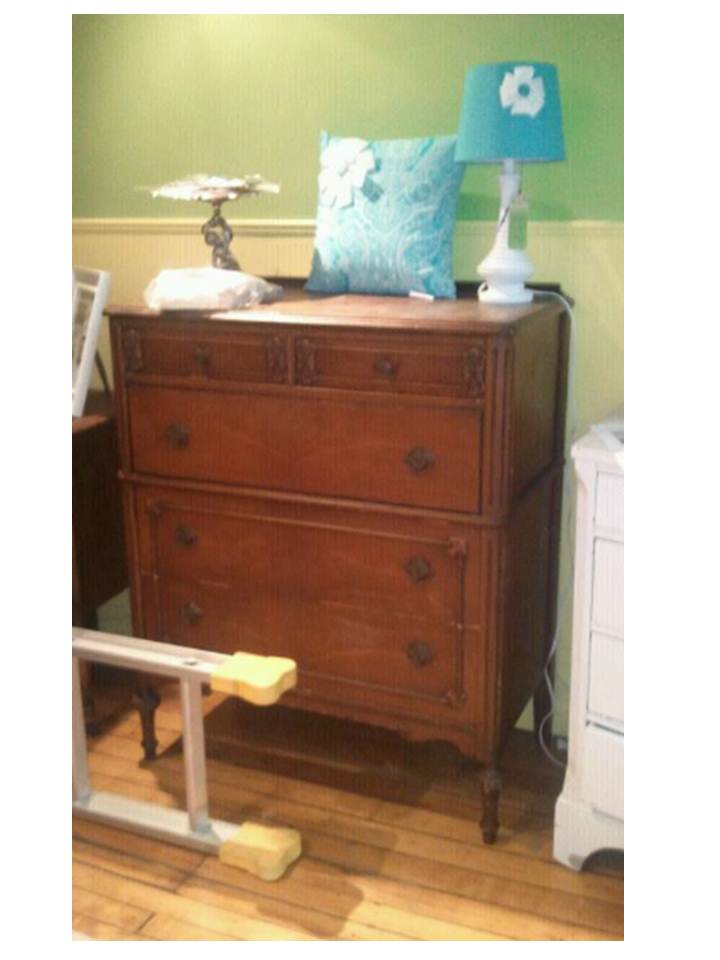 And…here is dresser AFTER!!!!: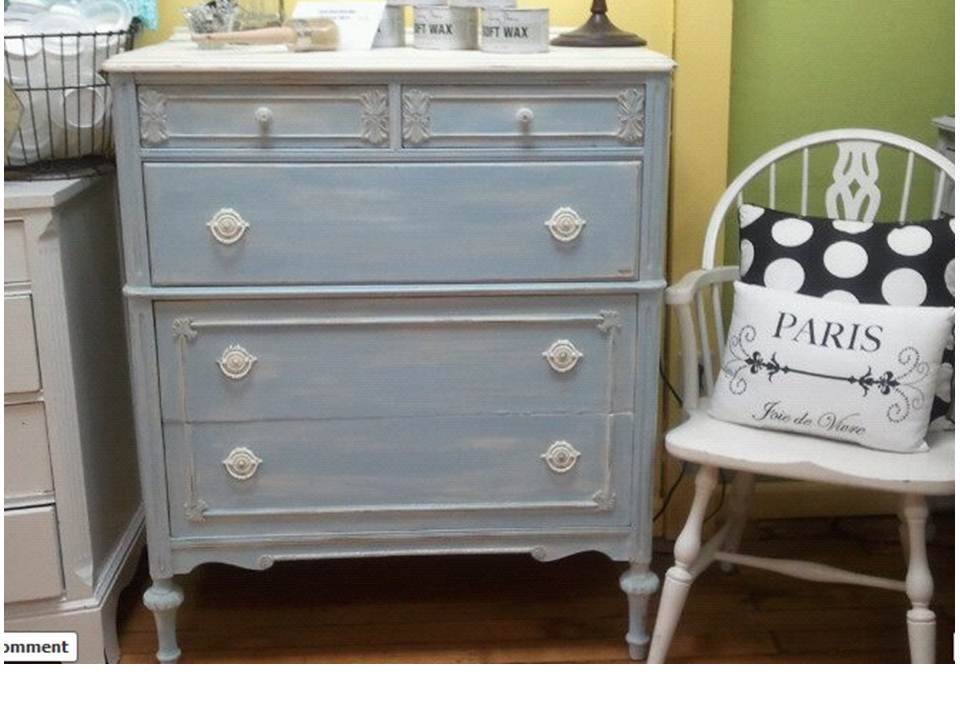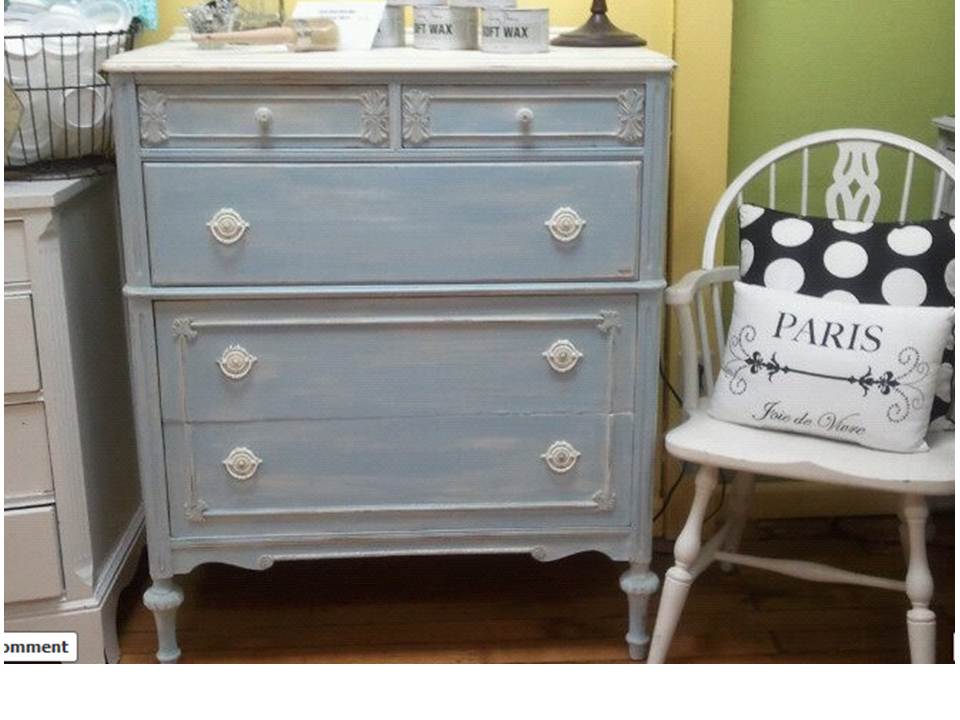 Here is what I did to the dresser above in case you would like to do this at home:
FIRST- cleaned the dresser with a damp cloth and let dry thoroughly
SECOND – Painted the whole piece with one coat of Annie Sloan Chalk Paint OLD WHITE. On the TOP I painted applied TWO coats.
THIRD- Painted the bottom portion only of the dresser with Annie Sloan Chalk Pain LOUIS BLUE. Contemplating doing this to the TOP still. Great part of Annie Sloan Products is that although I waxed it already- I CAN STILL PAINT RIGHT OVER IT without any sanding. That's right!!!!
Since I was doing 2 colors- I wasn't very focused on thoroughness since I knew I would be distressing it anyway and I like the look of a little faint wood peeking through here and there!
FOURTH- I applied a coat of Annie Sloan CLEAR WAX. I used my Ultimate Waxing Brush. I do not believe you need this brush if only doing one piece or two…but if you plan on doing your kitchen cabinets, whole dining room, lots of furniture- THESE BRUSHES ARE WORTH THE INVESTMENT! And if you take care of them- they will last forever!
FIFTH- (my favorite part) After letting the wax FULLY dry so it is not tacky to the touch- I use a very mild grit sandpaper and had fun distressing!
I LOVE THIS PART.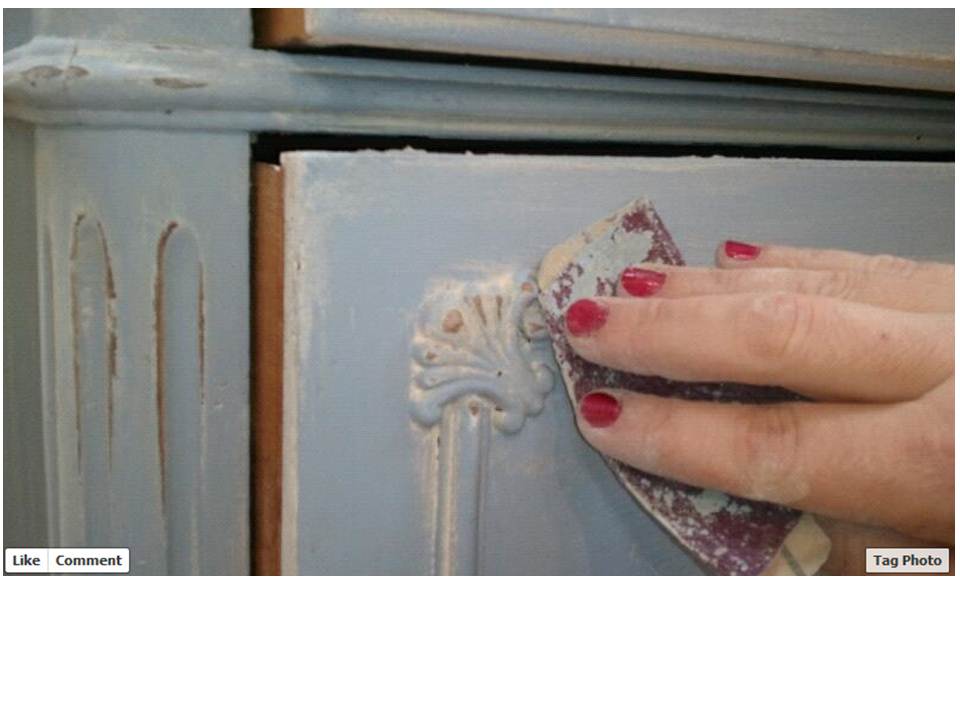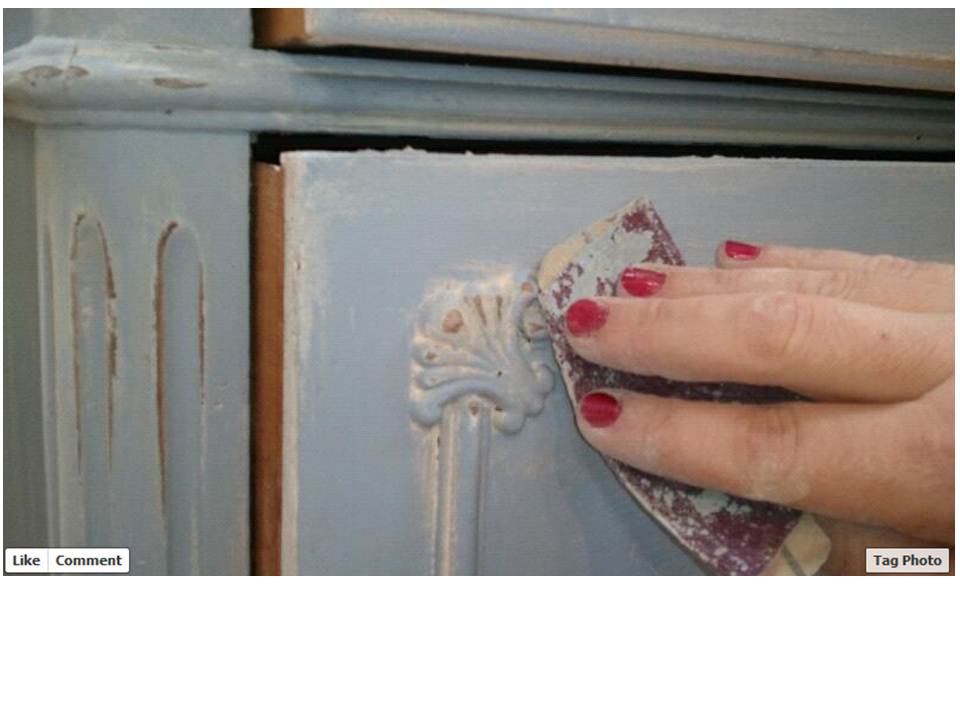 So…what do you think?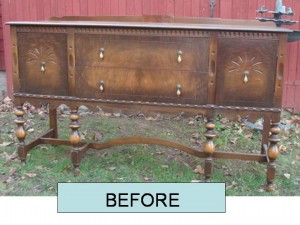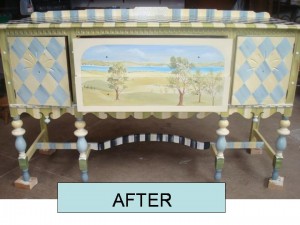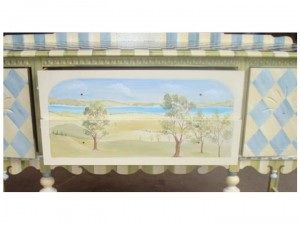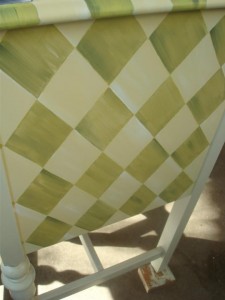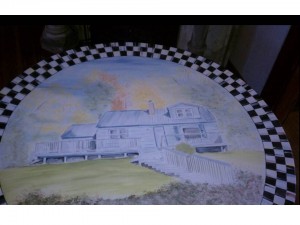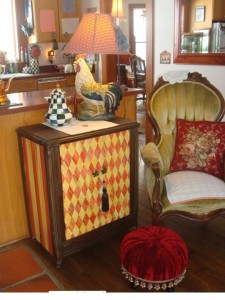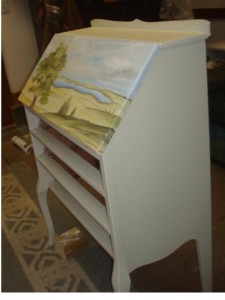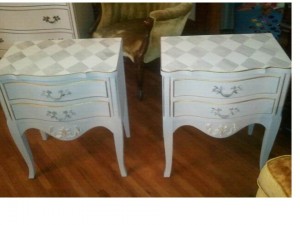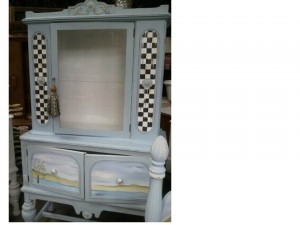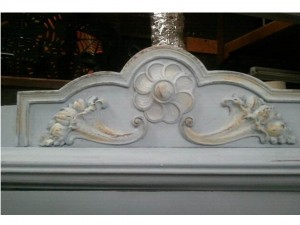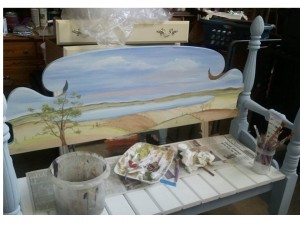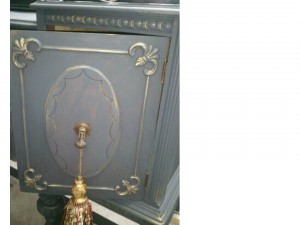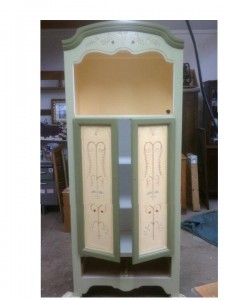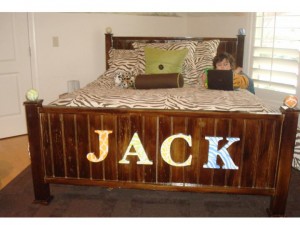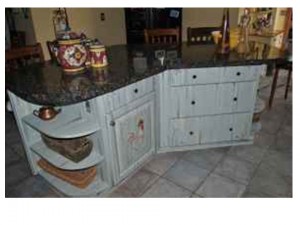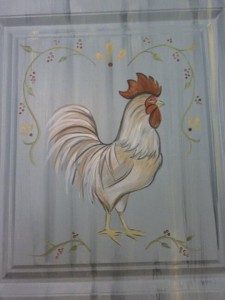 Oh yes I did! I painted my fabric chair! See below!