The Purple Painted Lady® loves using Chalk Paint® by Annie Sloan for a Kitchen Remodel!
One of our amazing customers, Janette, emailed us with some incredible before and after pictures! We were so amazed by the transformation, we just have to share her process!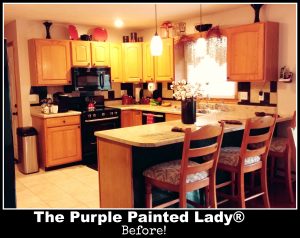 Janette had old oak cabinets that needed a bit or refreshing, but she wasn't stopping there! She wanted to make the entire space seem brand new by also refinishing her dining area!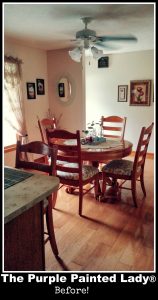 Janette used a mixture of Chalk Paint® by Annie Sloan, colors Old White and Pure White. She then top coated the kitchen cabinets with Annie Sloan's' Clear Wax.
The Chalk Paint typically dries within 30-45 minutes depending on the temperature of your home as well as the humidity! We recommend painting in a temperature between 60-70 degrees fahrenheit. Also, with kitchen cabinets, it is important to first clean them with Odorless Mineral Spirits to remove any oil or grease. Rinse your cabinets with fresh water afterwards to remove any chemicals before painting! For any kitchen cabinet project, we typically recommend watering down the first coat of paint, applying it and then waiting twenty-four hours. This allows the chemistry of the paint to work and really adhere to the cabinets.
After the first thinned coat, you can continue painting with the full strength Chalk Paint.
Once you have satisfactory coverage, you can wax or use the top coat of your choice!
Remember never to exceed three coats of anything in a day. Applying more than three coats of anything in a day may cause the bottom most layer to never fully adhere – and that's not good!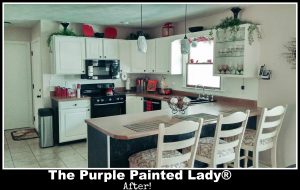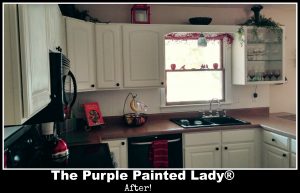 For the dining area, Janette used Old Ochre Chalk Paint® by Annie Sloan on the chairs and base of the table, using General Finishes High Performance Top Coat in a Satin finish to seal them. For the top of the table, she used General Finishes Black Gel Stain with General Finishes Arm-N-Seal top coat. And voila!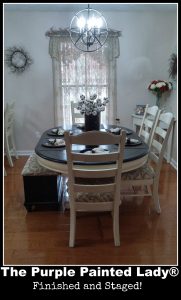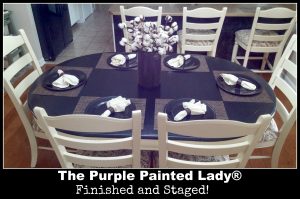 We love Janette's amazing transformation! Now her space is incredibly bright and inviting.
Do you have a project like Janette that you need help or have questions about? Stop by one of our locations, call us or even email us! We would love to help you with your project!
Come visit one of our TWO locations:
EAST SIDE OF ROCHESTER (Our MAIN store!)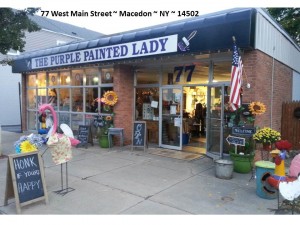 77 West Main Street in Macedon, NY 14502
OPEN Mon – Wed 10– 4, Thurs 11–7, Fri 10 –5 & Sat 10-4.…CLOSED SUNDAY
OR
WEST SIDE OF ROCHESTER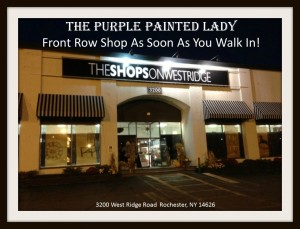 3200 West Ridge Road in Rochester, NY 14626 (The Shops On West Ridge)
OPEN Thurs – Sunday 11–6 ……CLOSED MON, TUES, WEDNESDAY