The Purple Painted Lady® paints with Miss Mustard Seed Milk Paint too!
To prepare for our annual Barn Sale, we have been refinishing pieces with both Chalk Paint® by Annie Sloan and Miss Mustard Seed Milk Paint.
One chest of drawers was screaming to be made beautiful again, and we couldn't think of a better way than to paint it with Milk Paint color, Artissimo!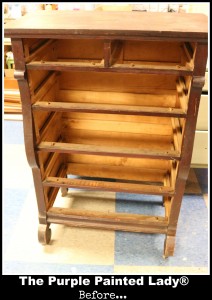 The first step to painting any piece — whether with Milk Paint or Chalk Paint® — is making sure it is cleaned. I ALWAYS clean our pieces first with Odorless Mineral Spirits. It cuts through any oil or grime that is stuck to the piece. Then I do a fresh water rinse to remove any residual Mineral Spirits on the piece.
An important tip for mixing Milk Paint:
Start with very little water! Small quantities of water go very far with the Milk Paint. For Artissimo, I mixed two tablespoons of paint with only one tablespoon of water. Different projects vary in the quantity of paint to water. Just keep in mind that too little water is better than too much!
In addition, while painting, make sure that you stir your paint every so often. The minerals in the paint will settle to the bottom if they aren't stirred every so often while you are painting.
With every dresser, desk or vanity, I always begin with the drawers. Keep in mind that Milk Paint can be a bit thin. You want to make sure that you catch any drips before they dry! This is especially important on drawers such as these. They have a slightly raised panel which can collect paint and then later allow it to drip down the front of the drawer.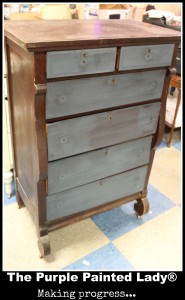 NOTICE! The third drawer down has an odd gradient across the front of it. That is due to sanding that was done before we obtained this piece. The middle of the drawer appears to be darker than the rest because the exposed raw wood absorbed the Milk Paint like a stain.
An important note about Milk Paint:
Over raw wood, Miss Mustard Seed Milk Paint will actually absorb like a stain. Over a finished piece, Milk Paint may crackle and peel to give a beautiful chippy finish.
I went on to paint about three coats of Miss Mustard Seed Milk Paint in the color Artissimo on this particular dresser to ensure complete coverage.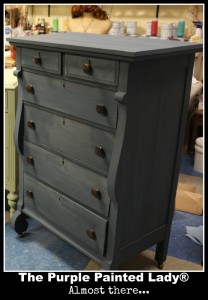 To topcoat the paint, I used Miss Mustard Seed Furniture Wax. I absolutely LOVE her wax. The easy brush on technique is quick and effortless. The lack of bad odor is definitely a plus as well! For protection purposes, I applied two coats of the Furniture Wax, waiting a few hours in between the coats to give them enough time to settle.
With this piece, we were hoping for crackle or peeling, but it unfortunately did neither. The lack of crackle, however, did not disappoint us. Instead, it gave us an opportunity to use Miss Mustard Seed White Wax. The application of the White Wax was just as effortless as the application for the Furniture Wax. Brushing it on lightly with an Annie Sloan Small Wax Brush and then removing the excess with Scott's Blue Shop Towels turned out to be the perfect finishing touches on this gorgeous dresser.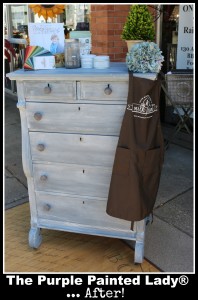 To refinish the knobs, all I did was apply a thin coat of Miss Mustard Seed White Wax and removed the excess!
Come visit one of our TWO locations:
EAST SIDE OF ROCHESTER (Our MAIN store!)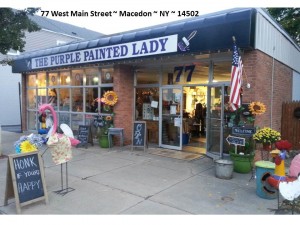 77 West Main Street in Macedon, NY 14502
OPEN Mon – Wed 10– 4, Thurs 11–7, Fri 10 –5 & Sat 10-4.…CLOSED SUNDAY
OR
WEST SIDE OF ROCHESTER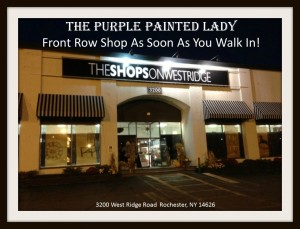 3200 West Ridge Road in Rochester, NY 14626 (The Shops On West Ridge)
OPEN Thurs – Sunday 11–6 ……CLOSED MON, TUES, WEDNESDAY