I had the cutest thing happen at the store today.
A woman came in to The Purple Painted Lady™ with her daughter – who was probably around 6 or 7 years old. As I was cashing them out- the little girl looks at her mom and with a slight disappointed face, whispers, "she's not purple."
It was the cutest thing!
So, I thought I would let the cat out of the bag to all of you.
I am not painted purple!
How I did get my business name was actually kind of funny. We created it way back in 2009 when I was only painting murals and worked out of my home.
My husband Steve, daughter Danni and I- all live in a big OLD country Victorian farmhouse that was built in 1885. The house is white with various hues of purple, and is otherwise known as a "Painted Lady."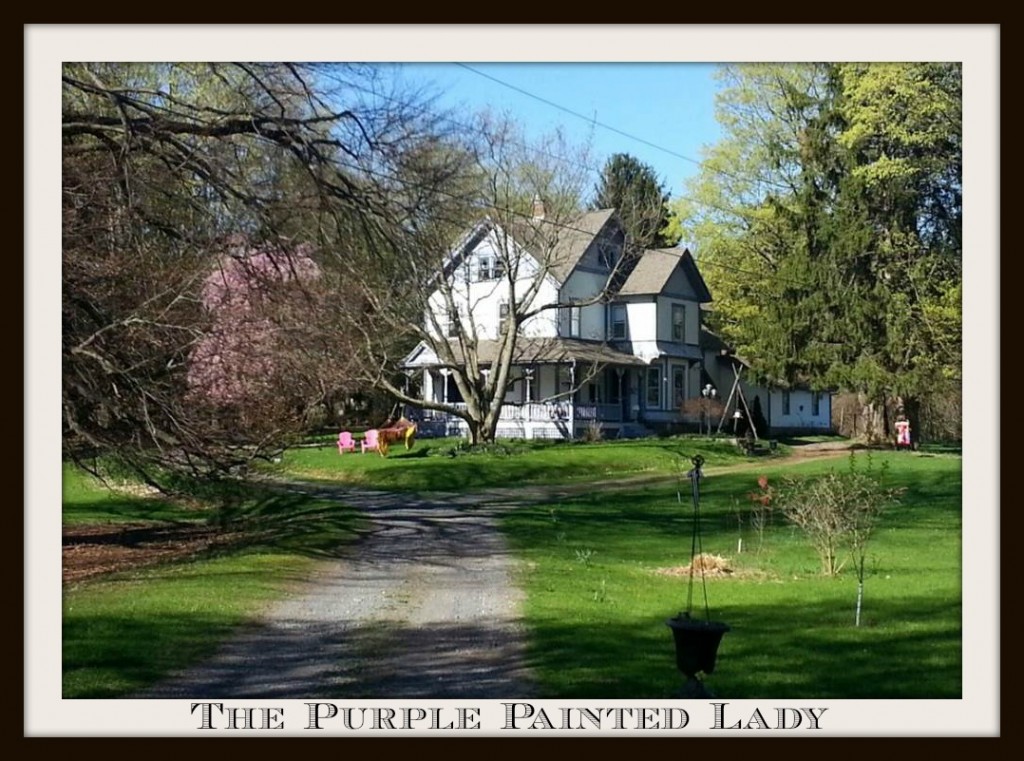 One late night around 11:00pm, Steve and I were throwing business names around. I have always thought that "The Painted Lady" was perfect! But when we googled the name, there was already a website with it taken. sigh! I was so disappointed.
So, we started to play around with iterations of other "p" words. Steve suggested adding "Purple" to the name.
I sat there and kept saying, "The Purple Painted Lady™."
I didn't love it- but it sure was unique and described our home. So, I agreed, secured our website domain name- and voila~ The Purple Painted Lady™ was born!
Here are a few of the 350 murals I painted in western NY.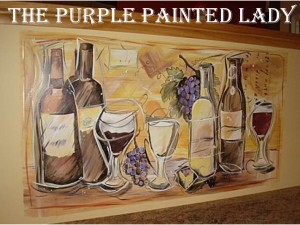 Here we are – almost 7 years later and we have three shops (opening our 4th in July 2015 in South Wedge (Rochester) area) with so many awesome customers!
Then in May 2015- we received our serial no. 86/641,416 with the US Trademark Office confirming that we own the names "The Purple Painted Lady" and "Purple Painted Lady."  I have learned so much about people, business and life during this journey.
Thank you for coming along it with me!
XO ~ Trish