Thank you to everyone who came out for The Purple Painted Lady Barn Sale & Junk Jubilee on Saturday, September 21st, 2013!
Sadly, I could not have chosen a wetter day to have hosted the event. But yet many of you braved the weather!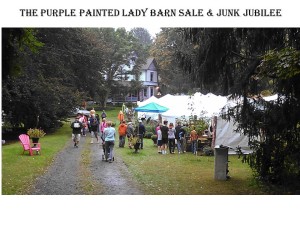 We are very happy to report that the Macedon Palmyra Rotary raised $1400 while managing the parking lot. All of this money gets turned around and reinvested right back in to the community. They had 11 adults volunteer their whole Saturday, to run around the rain and get muddy, and ensure that the parking lot stayed organized so you could safely come and go.
We are also very excited that The Cracker Box Palace Large Animal Rescue raised almost $1200 managing the front entrance. All of that money will benefit the animals there.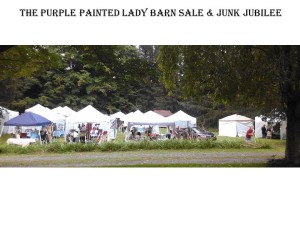 Lastly, a huge thank you to all the amazing vendors who were so professional and had incredible hand made items for you!
And before I get to the winners of the raffles items- here are just a few more photos from the day:
And NOW- the winners for the some of the raffle items are below! Congratulations! You can pick up your winning at my Macedon shop- located at 77 West Main Street, Macedon NY 14502. Prizes will be available starting Monday, September 30th.: