Rest in Peace MY Beautiful Boy, Zeus ~ April 17, 1999 – April 7, 2010
I will never forget you Zeus! NEVER! You are so imprinted on my heart and soul. I come to your page often because I miss having you in my life and this is how I get my "dose" of you…I miss you Bubba!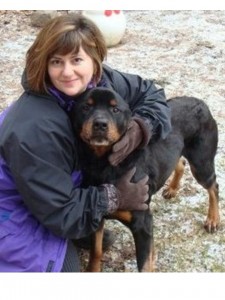 It's funny- you lose someone who meant so much to you- and you realize how insignificant ALL THE OTHER THINGS in your life are. I would trade any material object for just one more day with Zeus!!! I understand that may seem extreme to some people- I can take a step back and look at that and would think the same thing…but that is ONLY if I had never experienced what I did with Zeus! My 11 year old Rottweiler Zeus had a HUGE part of my heart and always will! It is hard for me to say this, but now that he has moved on from this life to the next….I couldn't just let him go- so this is my place to keep him and to come to when I need him.
I got Zeus when I was 29 years old, and being that I had just turned 40 years old the year I lost him….I guess you can understand that Zeus and I spent many days together. Throughout that time I experienced some of the most major changes of my life! Zeus was even part of my wedding- I had him included on the cake topper that was made!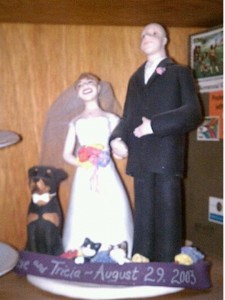 But of all the days together- April 7th, 2010 was the very saddest for me. It was the day I have feared and UNREALISTICALLY had hoped would never come ~ my beautiful, faithful friend Zeus had to be put down. It was – without a doubt the most difficult decision I have ever had to make and still truly- tortures me. Zeus loved and shared so much of my life with me. (To know me- was to know Zeus too!) If you saw me driving around in my white Jeep- Zeus's big head would often be hanging out the back window with a bright colored bandanna around his neck. Sometimes I get lost in my memories of him. It is still not easy for me to talk about it without crying- but I can tell you that I truly appreciate people asking about him and to me- that is how I keep his spirit alive….by sharing his story with others.
Dogs lives are so short compared to the amount of space that they take up in our hearts! It is difficult probably to understand for some, but Zeus – who I had 1.5 weeks shy of 11 years, spent every single day with me as my shadow! We were unusually close and he could literally read my mind! I hit the lottery when it came to picking him out of the litter 11 years ago and it has been a difficult adjustment for me to let him go. Zeus had an amazing way about him and he and I had an incredible connection- Zeus always knew when I needed a nudge from him- or have him just walk up and place his big head in my lap as to say to me- I am here, you are not alone. Those times when you need to talk about something that you have already talked about 100 times before and you just don't want to bore your girlfriend or husband with it another time – well, ……Zeus would be the one I would talk to. Those times I needed to share emotions that I would otherwise be concerned what people might think as if I am being crazy or ridiculous – again…..he would be the one I would vent to. He was perfect in the sense he listened to every word, he would look into my eyes, and just be there for me. Never of course- did I receive a sarcastic word back, or a judgmental glance….JUST ALWAYS UNCONDITIONAL LOVE and his time. Zeus was part of me before I ever met my husband. Zeus was my very first baby! And that is what he was- a very big baby!
April 7th, 2010 was a warm and breezy day here in NY. I spent the entire night laying by his side. We slept on and off….but I believe he knew what was going to happen and wanted to make the most of every minute! In the morning, around 7am, I helped Zeus get out to the porch and stayed with him – while he did something he loved – watching the birds and the clouds and just listening to all the nature around us. I was fortunate in that I had the vet come here to my home – because there was no way I was bringing him to a sterile doctor's office and have him in pain and be confused. I comforted him and petted him, and hugged him – the whole time thanking him for all that he has brought to my life, all of the love, and telling him that I hoped I was the best mom and caregiver for him that I could be and how much I loved him!!!!! The LAST goodbye was not easy- but I was there and was looking in his eyes and reassuring him every second of his passage …..and that was the least I could do for him and I owed him that!!!!
Zeusie!!! I miss you so much!!!!! You were so important to me and such a part of my family! And I so often just need that gentle nudge you would give me when you would walk by- and then look up at me with your big eyes! I miss how I would be doing housework and look up and out a window while washing dishes or vacuuming ONLY to find you standing outside looking in the window – just watching over me! OR, the way I could be anywhere in our yard- and you would always be near just keeping an eye on me.
My handsome boy ~ I wish I had one more day with you! But thank you Zeus for all the days of your life you gave to me …and your loyal love and unconditional friendship- I WILL NEVER FORGET YOU!!!!!! And …when my time comes- I expect you to be waiting for me with your little nub of a tail wiggling and ready for a HUGE hug!
4/17/1999 – 4/7/2010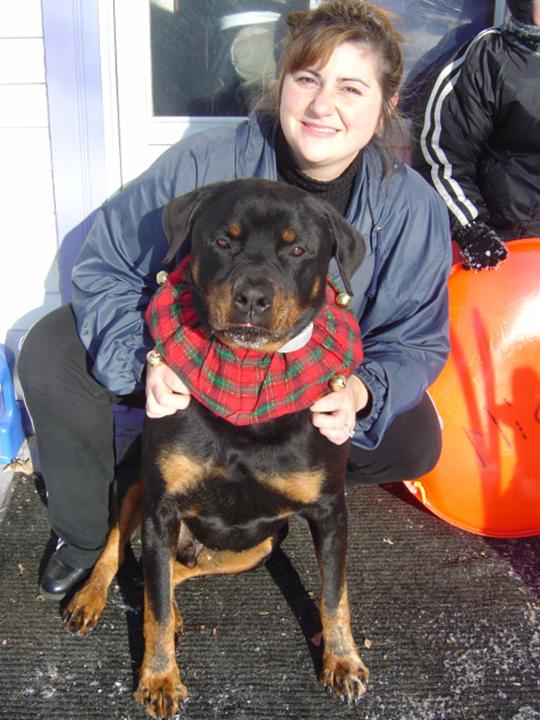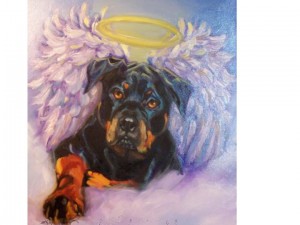 My random November 28, 2010 – I miss you Zeus. Sometimes I still see you here. I hope you are having fun with the other dogs in heaven. You always had a way about you to make people laugh! Use that beautiful skill and make those who are there before me waiting for someone down here, happy while they patiently wait. Look for a little boy who needs a best friend like you – I love you enough to share you you! I miss you Bubba!