Which "White" Chalk Paint® Should I get???
If you order paint on-line, it can be a bit intimidating since colors may look differently on your monitor. This can be due to either:
1. the quality of your monitor
OR
2. the quality of the camera and lighting of who took the photo!
So, I admit- I have yet to invest in an expensive camera. I use my "smart phone" to take photos. Compared to basic cameras purchased just 5 years ago- smartphones take higher resolution and better photos. But- truly- they are still not good enough. So, with that said- I would like to write a description of the colors below. Some of the information is my opinion, and some is based on how Annie Sloan herself describes the color.
I receive a lot of questions about the differences between the colors of Pure White, Old White and Cream Chalk Paint® decorative paint by Annie Sloan.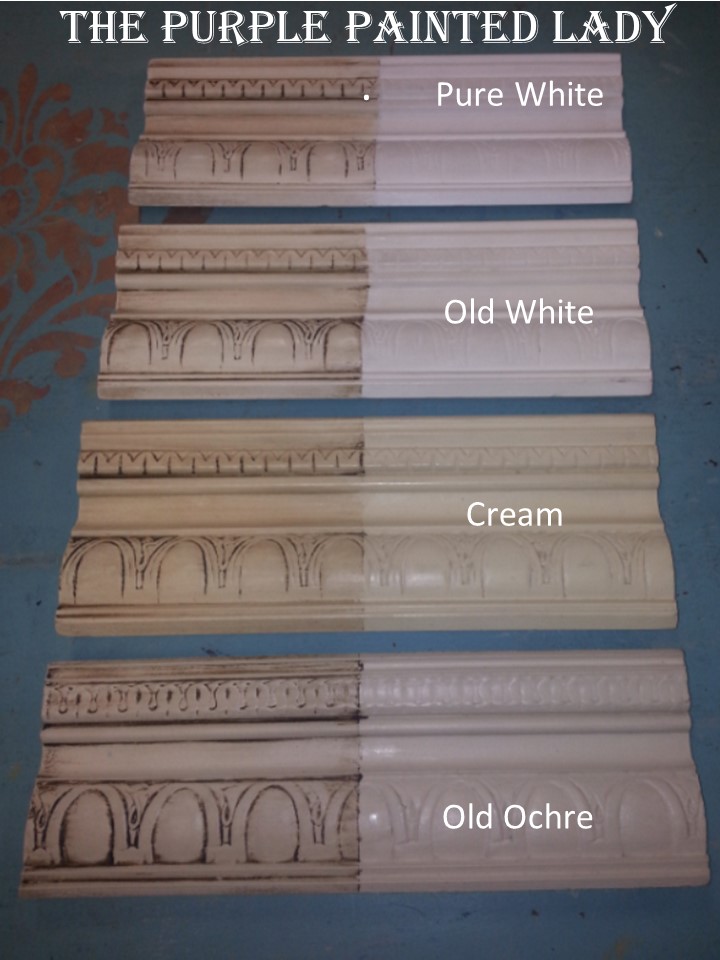 I describe the colors as:
Pure White = The color of a piece of white paper. Literally- plain old note paper. White…clean white. It is WHITE.
: )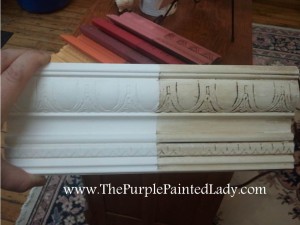 Old White = the color of bisque pottery before being painted. It is a soft white, but can have a very, very slight yellow hue if placed near other items that are yellow. Annie says it is the color of chalk and gesso, a soft white without pink or yellow in it. Of all the other paint colors we sell collectively at The Purple Painted Lady- we sell that same amount (if not more) in just Old White. It is the number one selling color in our shops, on-line and any furniture we paint in Old White sells immediately!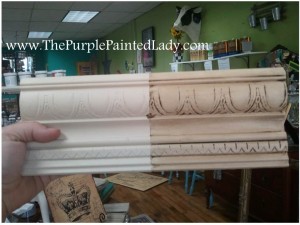 Cream = Think French Vanilla Ice Cream! Seriously- open a container of French Vanilla Ice Cream- and this is what I see. It has a vanilla hue to it. THIS IS A SOFT BUTTERY cream…definitely has a yellow hue to it. This is a traditional "cream."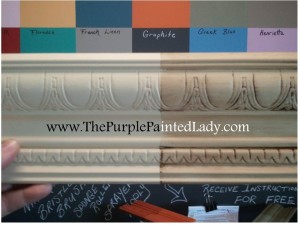 And since we are doing neutrals- let's talk about Old Ochre. This is more like a very light khaki, or …. unbleached muslin.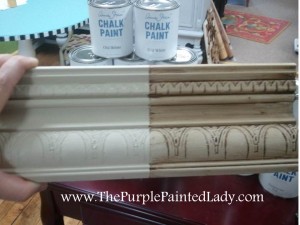 Visit our website to order if interested. $34.95 per quart, low/flat rate shipping and it always ships same day!
In fact- there are many reasons we think buying through us is the best. Read THIS little post about what sets The Purple Painted Lady apart from the rest.
To visit our on-line store- click HERE.
Lastly, we share a lot more information to help you get the most functionality out of your Chalk Paint® on our Facebook page. Consider checking it out by clicking HERE. While there- kindly consider LIKING us.
Thanks again,
Tricia Migliore Kuntz ~The Purple Painted Lady ~
Design/Consulting, Kitchen Cabinet Refurbishing, Custom Painted Furniture, Chalk Paint® & MMS Milk Paint Retailer & herRochester Blogger
PHONE: 585-750-6056
Come visit us:
At our MAIN STORE at 77 West Main Street in Macedon, NY 14502 OR
3200 West Ridge Road in Rochester, NY 14626 (The Shops On West Ridge) OR
Our Syracuse, NY location at 1 West Genesee Street, Baldwinsville, NY 13027
Click HERE for Store hours and information.